How Overly Broad Religious Exemptions Are Putting Children at Risk of Sexual Abuse
How Overly Broad Religious Exemptions Are Putting Children at Risk of Sexual Abuse
Religious exemptions in federal guidelines to address sexual abuse of children undermine their efficacy.
The number of unaccompanied children apprehended at the southwest border of the United States by U.S. Border Patrol is again on the rise. So far this fiscal year, 27,754 unaccompanied children have been apprehended—most of whom were fleeing three of the five most dangerous countries in the Western Hemisphere: El Salvador, Honduras, and Guatemala. While the journey to the United States from Central America is never easy, children who travel to the United States without a parent or other caretaker face additional threats; advocates estimate that the rate of girls raped on this journey is between 60 percent and 80 percent. And while many children enter the United States with a history of sexual abuse, unfortunately, not all children are safe from such abuse upon reaching the United States. Much of this insecurity is due to the fact that facilities that house migrant children are only regulated by a set of federal standards still being finalized that contains a significant loophole. These standards were originally intended to protect children and youth who were at risk for sexual assault; however, they currently include an exemption that could prevent children in need from receiving critical care.
The U.S. Department of Health and Human Services', or HHS's, Office of Refugee Resettlement, or ORR, temporarily houses unaccompanied children in a network of facilities run by contractors and grantees before releasing them to their parents or sponsors. Between March 2011 and March 2013, the Houston Chronicle found 101 "significant incident reports" of sexual abuse allegations against staff members in facilities contracted by the ORR. These shocking revelations prompted the U.S. Congress to require the ORR to promulgate Prison Rape Elimination Act, or PREA, standards for facilities that house unaccompanied children.
In December 2014, the ORR submitted an interim final rule in compliance with Congress' requirement. The rule, which Congress intended to guide facilities on how to prevent and respond to sexual abuse, is presently in effect but is not yet final. With the growing number of children who are seeking safety in the United States, it is more important than ever to put strong protections in place, and the ORR's Standards to Prevent, Detect, and Respond to Sexual Abuse and Sexual Harassment Involving Unaccompanied Children includes many standards that, if fully implemented, will significantly increase the safety of children who are in the U.S. government's custody. Under the interim final rule, if unaccompanied children who are in the care of a federal contractor or grantee suffer sexual assault, they are entitled to a range of services, including emergency contraception, abortion care, and culturally competent care for youth who identify as lesbian, gay, bisexual, and transgender, or LGBT.
Unfortunately, the interim rule also includes an overly broad religious exemption that severely undermines HHS's stated commitment to "an absolute zero tolerance policy against sexual abuse" and to ensuring the "safety and security" of all children in its care. This exemption allows grantees and contractors who may have religious or moral objections to abstain from elements of the agency's sexual assault prevention and response standards—such as the provision for comprehensive reproductive health care in the event of sexual assault. Moreover, the exemption could also allow religiously affiliated contractors to refuse the appropriate housing, intake and release procedures, physical and mental health care, and general dignity necessary to ensure a safe and stable environment for LGBT youth.
This exemption could have an enormous impact on the health and safety of unaccompanied children, since an analysis by the authors showed that nearly one-third of children in ORR custody are in facilities run by religiously affiliated providers. Some of these providers have even argued that the exemption does not go far enough.
On February 20, 2015, five religious nonprofits—the United States Conference of Catholic Bishops, the National Association of Evangelicals, World Vision United States, World Relief, and Catholic Relief Services—issued a public comment on the interim final rule. Citing the Religious Freedom Restoration Act, or RFRA, the organizations claimed that following the HHS standards constituted a "substantial burden" on their religious practices due to their objections to contraception and abortion. In their comment, the groups declared their intentions to ignore the accommodation outlined in the exemption: They say they will not refer or subcontract to another provider when a young person in their care requires emergency contraception, abortion care, or other types of care after sexual assault—regardless of their legal obligation. Equally problematic, these organizations say they will not notify the government of their refusals in an attempt to prevent the HHS from directly providing the legally required services.
Thus, five major recipients of federal funding intended for caring for young people have effectively declared a refusal to follow the law. These recipients will actively obstruct any effort by the government to ensure that these incredibly vulnerable young people—who are traumatized by sexual abuse and assault—receive the care to which they are entitled and which the government is legally required to provide. Moreover, some religiously affiliated groups are obstructing access to care by exploiting RFRA, which was never intended to reorient the balance of religious liberty protections to allow religious beliefs to be harmfully imposed on others, nor to deny access to critical health care or child welfare provisions.
The potential impact of a religious exemption to the interim final rule is staggering. An analysis done by the authors found that in 2015, 33 percent of unaccompanied children—including nearly 1 in every 4 girls in ORR custody—were in the care of religiously affiliated organizations and spent an average of 49 days in their care. The average age of girls in religiously affiliated facilities was just 13-years-old. Permitting religiously affiliated providers to ignore core elements of an effective response to sexual abuse, such as unimpeded access to emergency health services, places a large number of incredibly vulnerable children at risk of unplanned pregnancies and associated complications, not to mention emotional trauma and further abuse.
In addition to its requirements under PREA, the ORR is legally obligated to provide safe facilities for children in its care and to treat these children with "dignity, respect and special concern for their particular vulnerability" as children. It must provide children in its custody with timely, unimpeded access to all legally permissible services in a way that is respectful and avoids stigmas. In order to uphold its duties under the law and ensure that children who are victims of sexual violence receive the proper care, the HHS must immediately publish a final PREA rule that does not include the interim final rule's overly expansive religious exemption but rather one that improves federal oversight to ensure that all grantees and contractors comply with all relevant guidelines and standards.
Carolyn Davis is a Senior Policy Analyst for the Faith and Progressive Policy Initiative at American Progress. Sharita Gruberg is a Senior Policy Analyst for the LGBT Research and Communications Project at American Progress. Victor Lopez is an intern for the LGBT Research and Communications Project at American Progress.
The positions of American Progress, and our policy experts, are independent, and the findings and conclusions presented are those of American Progress alone. A full list of supporters is available here. American Progress would like to acknowledge the many generous supporters who make our work possible.
Authors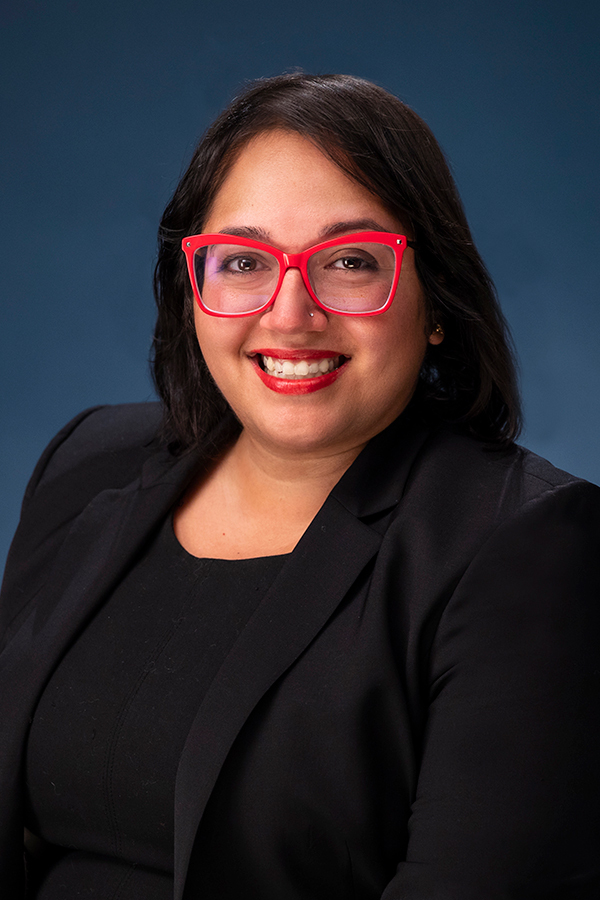 Sharita Gruberg
Former Vice President, LGBTQI+ Research and Communications Project Carolyn Davis
Senior Policy Analyst Victor Lopez