The High Price of Inaction
The High Price of Inaction
How Congress Can Support Resilient Infrastructure and Communities
To avert the economic threats posed by extreme weather and climate disaster events, Congress must act to build resilient infrastructure and communities.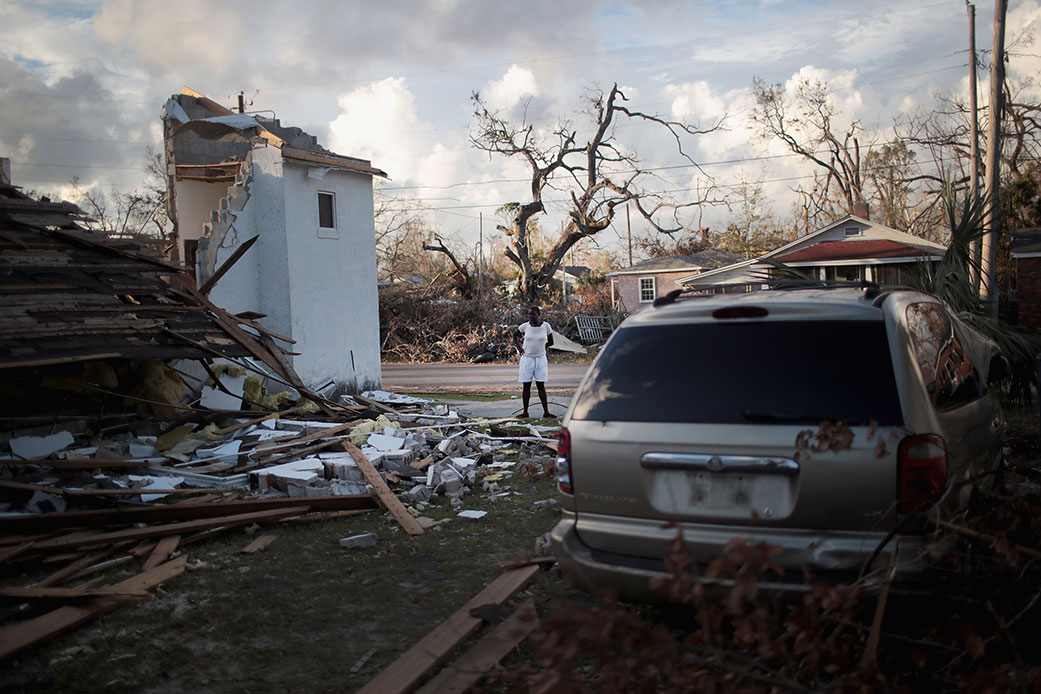 2018 marks yet another year plagued by catastrophic extreme weather events that ravaged communities, infrastructure, and businesses across the nation. From Hurricane Michael's destructive path through the Florida Panhandle to the most ferocious and deadly wildfire season on record in California, people across the country are witnessing the grim realities of climate change impacts firsthand. To safeguard these communities, Congress must support resilient infrastructure solutions and other measures to reduce climate pollution and help communities prepare for the stark realities of a warmer world.
According to a new analysis from the National Oceanic and Atmospheric Administration (NOAA), the United States was hit by 14 extreme weather events and climate disasters in 2018 that each caused damages exceeding $1 billion. These events hampered local economies, directly killed a total of 247 people, and cost the U.S. economy $91 billion dollars. Out of the total bill, hurricanes Michael and Florence were responsible for $49 billion, and the record-setting California wildfires caused $24 billion in losses in damages. The total number and cost of billion-dollar extreme weather events in 2018 rank the fourth highest on record and are part of a worrisome long-term trend of more punishing extreme weather events exacerbated by climate change.
Over the past three years, the total cost of billion-dollar weather and climate events exceeded $450 billion—an average of $150 billion per year. Since 1980, 241 weather and climate disaster events have cost the United States more than $1.6 trillion, with an annual average of 6.2 events. However, the past five years have seen an alarming increase in the number of extreme weather events, which now have more than doubled to 12.6 events per year. These new data drive home the reality that the economic impacts of climate change are not a distant threat: Communities are already experiencing the economic and often life-shattering consequences of climate inaction today.
According to the Fourth National Climate Assessment (NCA)—written by a team of more than 300 experts and vetted by 13 federal agencies—extreme weather events are expected to become even more intense and devastating as a result of climate change. The fourth NCA also concludes that low-income communities and communities of color are the most vulnerable to climate effects and other environmental hazards—in part, as a result of a legacy of siting industrial facilities near these communities and other discriminatory housing and infrastructure policies—and have the fewest resources to prepare for and recover from extreme weather events. To make matters worse, vulnerable communities of color are often excluded from land-use and resilience planning, often leaving them on the front lines of hotter heat waves, persistent sea level rise, more powerful storms and floods, and dangerous wildfires.
Failure to significantly cut climate pollution not only threatens front-line communities—it also puts critical infrastructure, public health, labor productivity, and ecosystems in every region of the country at risk. For example, in Puerto Rico, Hurricane Maria's destructive winds and storm surges created a humanitarian crisis for more than 3.4 million Americans—leaving many on the island without shelter, food, fresh water, and power after the storm's landfall. Nearly 3,000 people died in the four months following the storm—a painful and urgent reminder that more must be done to enhance community resilience across the United States.
In light of the rising costs of extreme weather and climate disasters, Congress must take immediate steps to upgrade the nation's aging and deteriorating infrastructure. By investing in resilient infrastructure, including in urban and rural communities that need it the most, Congress can safeguard the economy as well as the public health and well-being of people across the nation. The failure to immediately upgrade the nation's infrastructure and disaster response plans will only drive up the damages and costs of future extreme weather events. In fact, by the end of the century, scientists and risk management experts project that—in the absence of ambitious action to curb heat-trapping pollution—climate change impacts will cost the U.S. economy up to $500 billion per year.
How Congress can support resilient infrastructure and communities
To safeguard communities from more dangerous extreme weather events, Congress must support solutions to build more resilient infrastructure in both urban and rural areas; slash climate pollution; and help local leaders, businesses, and families anticipate, plan for, and reduce their vulnerability to climate change threats. Congress should do this by taking the following steps:
Create State Future Funds. State Future Funds—modeled on the Drinking Water State Revolving Loan Fund (DWSRF) and Clean Water State Revolving Fund (CWSRF)—would establish federally supported revolving loan funds to drive investment into innovative and resilient transportation and energy infrastructure as well as flood protections, particularly in front-line communities. By providing low- or interest-free loans, loan guarantees, and leveraging private capital, State Future Funds offer a forward-thinking and equitable approach to enhance the resilience, livability, and prosperity of communities across the country. For example, State Future Funds would invest in future-ready infrastructure, including clean energy deployment, energy-efficiency improvements, energy-storage solutions, electric-vehicle charging stations, and coastal- and wetland-restoration projects to reduce flooding. 
Increase predisaster mitigation funding. According to a report by the National Institute of Building Science, every dollar invested in Federal Emergency Management Agency (FEMA) and other federal mitigation grants produces $6 in savings. By increasing predisaster mitigation funding for FEMA's Pre-Disaster Mitigation Grant Program—which supports storm-proofing critical infrastructure, elevating homes, wetland restoration, among other projects—Congress would help communities reduce the risks and costs of more powerful floods, wildfires, and storms. Relative to the fiscal year 2018 appropriation, Congress should more than double annual funding for FEMA's Pre-Disaster Mitigation Grant Program to at least $500 million.
Strengthen federal building requirements. Given the escalating risks and costs of more severe extreme weather events, Congress must ensure that infrastructure and facilities funded with public dollars are built to withstand the effects of climate change. Congress should do this by reinstating the 2015 Federal Flood Risk Management Standard—a policy focused on ensuring that federally supported projects in flood-prone areas are built to withstand more frequent and severe flooding. The Trump administration rescinded this policy in 2017. Congress should also increase funding for FEMA in order to update flood maps, particularly for front-line communities with increased flood risks. By strengthening federal building requirements and investing in updated flood maps, Congress would reduce devastating property losses, lower disaster rebuilding costs, save lives, and become more responsible stewards of taxpayer dollars.
Conclusion
More extreme weather events and other climate change impacts are already taking a deadly and costly toll on communities across the country—and are projected to only get worse. However, Congress has the ability to significantly reduce the risks and costs of climate change impacts by taking immediate action to support bold and equitable policies to reduce climate-warming emissions, build resilient infrastructure, and incentivize community disaster preparedness. By creating and capitalizing State Future Funds, increasing FEMA's predisaster mitigation funding, and strengthening federal building requirements, Congress can take meaningful strides toward protecting the health, safety, and well-being of all U.S. communities.
Guillermo Ortiz is a research assistant for Energy and Environment at the Center for American Progress. Cathleen Kelly is a senior fellow for Energy and Environment at the Center.
The authors would like to thank Kristina Costa, Sally Hardin, and the CAP Editorial team for their review and contributions.
The positions of American Progress, and our policy experts, are independent, and the findings and conclusions presented are those of American Progress alone. A full list of supporters is available here. American Progress would like to acknowledge the many generous supporters who make our work possible.
Authors Guillermo Ortiz
Research Associate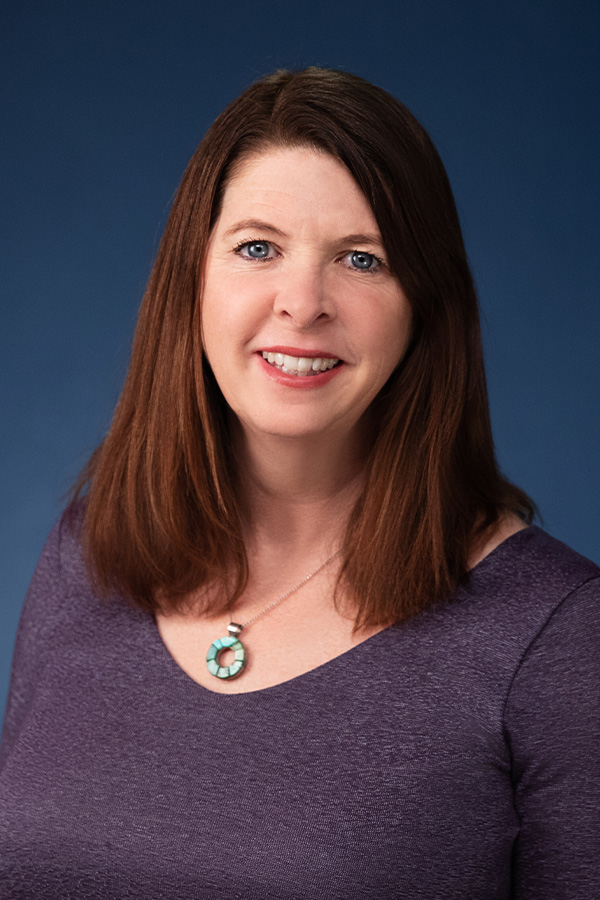 Senior Fellow