Why the HHS Secretary Nomination Matters for Women and Families
Why the HHS Secretary Nomination Matters for Women and Families
The next U.S. Secretary of Health and Human Services will play a pivotal role in creating a health care system that supports women's and families' health care needs.
The nomination of Alex Azar to become the next U.S. Secretary of Health and Human Services (HHS) will refocus attention on how best to oversee the many vital programs that protect the health and well-being of people across the country. The HHS secretary plays a critical role in directing the department as well as in shaping and carrying out the administration's work on a wide array of health care programs. Azar had a long career at HHS and most recently worked as an executive at the pharmaceutical company Eli Lilly and Company. But as he begins the confirmation process, he must demonstrate how he will bring the leadership and skills necessary to carry out an agenda that will help advance and sustain the health of all families as opposed to corporate and big-money interests. Moreover, Azar will need to show whether he is prepared to provide sound leadership and not act as a rubber stamp for the harmful agenda promoted by President Donald Trump and former HHS Secretary Tom Price.
Women and families across the country rely on programs such as the Affordable Care Act (ACA), Medicaid, Medicare, and other initiatives that provide accessible and affordable health care. The HHS secretary must engender confidence that their top priority will be to protect the integrity of our nation's health care services and infrastructure as well as the well-being of every individual without regard to sex, race, ethnicity, gender identity, or ZIP code. The nominee must bring to the table the requisite skills and qualifications necessary to provide sound, informed, and cogent leadership to direct the work of a federal agency with a budget of over $1 trillion, 10 regional offices, and the subagencies discussed below, including the Centers for Medicare and Medicaid Services (CMS), the Centers for Disease Control and Prevention (CDC), the U.S. Food and Drug Administration (FDA), and the National Institutes of Health (NIH).
Below are some of the ways in which the HHS secretary plays a pivotal role in creating a health care system that supports women's and families' health care needs.
Implementing and funding the Affordable Care Act
The HHS secretary must have an unflinching commitment to ensuring access to quality, affordable health care across the country. Since its implementation, the ACA has helped roughly 20 million people gain coverage and has provided many benefits for women and families, such as access to financial help through the marketplace, no-cost preventive services—including well-woman visits, contraception, and breastfeeding support and supplies—as well as guaranteed coverage of maternity and newborn care. The ACA also prohibits insurance companies from denying women coverage due to a pre-existing condition. Despite the ACA's success, the current administration has taken steps to sabotage the law and has even supported outright repeal. The HHS secretary oversees many decisions regarding ACA implementation and funding, including:
Determining the length of the open enrollment period and levels of funding for advertising and enrollment assistance
Enforcing the individual mandate to buy health insurance
Maintaining and running Healthcare.gov so that people can enroll in comprehensive, affordable health coverage
Implementing rules around coverage and enrollment such as essential health benefit requirements—including maternity care—and special enrollment periods
The HHS secretary must fully support programs that provide health insurance for everyone. This includes fully enforcing Section 1557, the ACA's nondiscrimination provision that, in part, ensures that women, LGBTQ people, and other groups cannot be denied coverage or care from federally funded health programs or activities. The HHS Office for Civil Rights (OCR) oversees the enforcement of this provision and plays a vital role in protecting civil rights and health privacy for all Americans.
Implementing Medicare, Medicaid, and CHIP
The HHS secretary, along with the states, oversees the work of administering the federal Medicare, Medicaid, and Children's Health Insurance Programs (CHIP) through CMS. This subagency has an annual budget of more than $1 trillion, which in fiscal year 2017 included $543 million in state grants and demonstrations. More than 25 million women rely on Medicaid for health coverage and about 32 million Medicare enrollees are women. These programs provide a variety of health care services that families—including ones with elderly or disabled members—rely on to stay healthy and afford necessary care. Medicaid in particular has been under attack since President Trump took office, with numerous repeal bills introduced aiming to cut billions of dollars from the program. There are a number of decisions around Medicare and Medicaid that the HHS secretary oversees, including:
Approving annual rules that set forth payments for doctors, hospitals, and other providers
Issuing guidance to states regarding various Medicaid policies
Creating policies and running programs to protect the integrity of Medicare, Medicaid, and CHIP
In addition, nearly 9 million children and thousands of pregnant women rely on the CHIP program, for which Congress let funding expire in September. Without the CHIP program, many women and children would not be able to find similarly comprehensive and affordable health coverage.
Improving the health care delivery system
The HHS secretary oversees various efforts to improve our health care delivery system. Entities such as CMS's Center for Medicare and Medicaid Innovation (CMMI), which has a budget of around $1.6 billion, develops and tests new models around delivering health care, such as Accountable Care Organizations, value-based purchasing, and bundled payments. By testing changes in the way health care is provided and paid for, these innovative models help lower costs and improve quality across the health care system, which, in turn, lowers the cost of health insurance and out-of-pocket costs for women and families. The HHS secretary's work includes:
Approving state Medicaid waivers to try new and innovative structures in Medicaid. These waivers can be used to either increase or hinder access to health care for those who need it. Under former Secretary Price, changes that would hinder access to Medicaid were promoted.
Model testing at CMMI includes new ways to deliver cancer care to Medicare beneficiaries. This model works to improve care coordination and provide better access for people undergoing chemotherapy.
Overseeing preventive services and reproductive health care
The HHS secretary has authority over a number of programs that women rely on to access preventive services and reproductive health care. Women—including low-income women, women of color, young women, and immigrant women—must have access to affordable, comprehensive health care services in order to protect both their health and financial security. Without affordable and accessible care—for example, the ACA's no-cost preventive services for women—the cost of many services such as contraception could be too high for many women to afford. This would hit low-income women the hardest. The HHS secretary has purview over many decisions and programs that protect women's access to preventive and reproductive health care, including:
Conducting rulemaking around access to services such as contraception and ensuring that individuals have access to no-cost birth control regardless of their employer's religious or moral objections
Controlling numerous grants—including those to Title X family planning clinics, which provide care for millions of women annually—and programs such as teen pregnancy prevention
Appointing individuals who would protect access to all reproductive health care services for women, including abortion
Women's health research initiatives
There are a number of research initiatives that are of huge importance to women and families. The CDC,  FDA, and NIH—agencies with budgets in the billions—conduct research that is critical to improving treatments for a wide-range of medical conditions. There must be adequate research around the many aspects of women's health as well as research on women disaggregated by race, ethnicity, and age. The HHS secretary oversees the direction of a number of research initiatives and funding decisions, including:
The NIH, which conducts a number of medical research initiatives and funds basic research that serves as the foundation for many medical advancements, including research on the Zika virus and its effects during pregnancy
The FDA, which reviews and approves new drugs and regulates many food products and cosmetics, among other products
Agencies, such as the Agency for Healthcare Research and Quality, that study the quality of health care and report on topics such as opioid-related hospital stays for women and information regarding breast reconstruction surgeries after mastectomies
The U.S. Health Resources and Services Administration, which conducts research around maternal and child health—including health disparities and family health history
Conclusion
Over the past year, the Trump administration, through its policies and past nominations, has worked to repeal the ACA, gut funding for Medicaid, and undermine women's access to health care and reproductive rights at every turn. If confirmed, Azar would succeed former Secretary Price, who pursued a dangerous agenda that promoted repealing the ACA, radically changing the structure of Medicaid, and denying women access to front-line family planning providers, among other things, over ensuring the health and well-being of millions of Americans. The next HHS secretary must abandon these detrimental priorities and promote comprehensive health care for all women to ensure that they can protect their health and financial security.
Decisions by the HHS secretary, among other policymakers, shape the way people across the nation receive the health care services that are vital to keeping themselves, their families, and their communities healthy and strong. Questions about Azar and his commitment to upholding equal access for women and families remain. Will he promote President Trump's agenda to strip health care from millions by repealing the ACA? Will he stand up for evidence-based decision making? Will he ensure and promote women's equality, including through access to contraception and abortion? Will he place the priorities of women and children above corporate interests? And finally, will he ensure that all women and families have equal access to the quality, affordable health care that they need to thrive?
Shilpa Phadke is the senior director of the Women's Initiative at the Center for American Progress. Theresa Chalhoub is a senior policy analyst for the Women's Health and Rights Program and Health Policy at the Center.
The positions of American Progress, and our policy experts, are independent, and the findings and conclusions presented are those of American Progress alone. A full list of supporters is available here. American Progress would like to acknowledge the many generous supporters who make our work possible.
Authors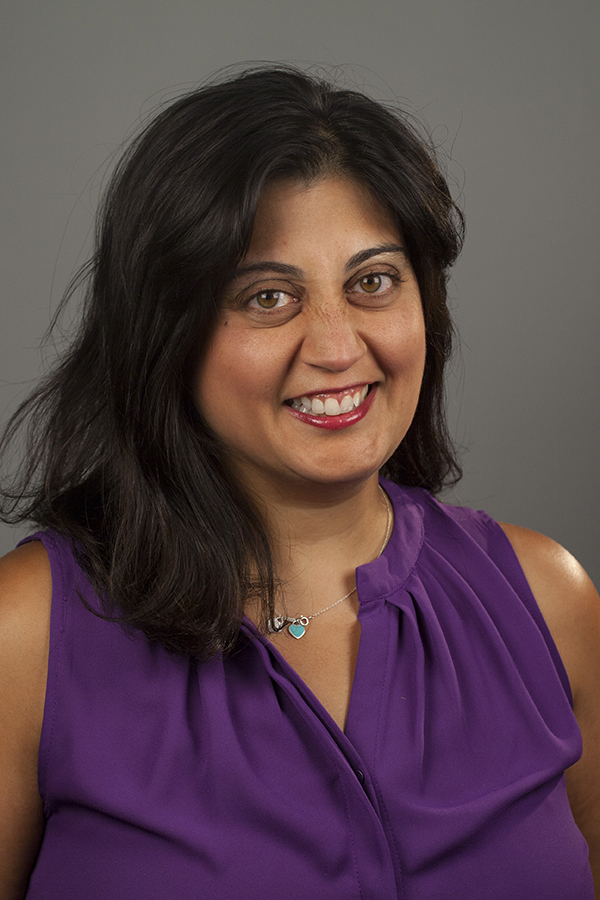 Shilpa Phadke
Vice President, Women\'s Initiative Theresa Chalhoub
Senior Policy Analyst