How a GOLIATH Act Could Restore Consumer Rights
How a GOLIATH Act Could Restore Consumer Rights
Restoring Americans' ability to hold companies accountable would rebuild consumer power and trust in government.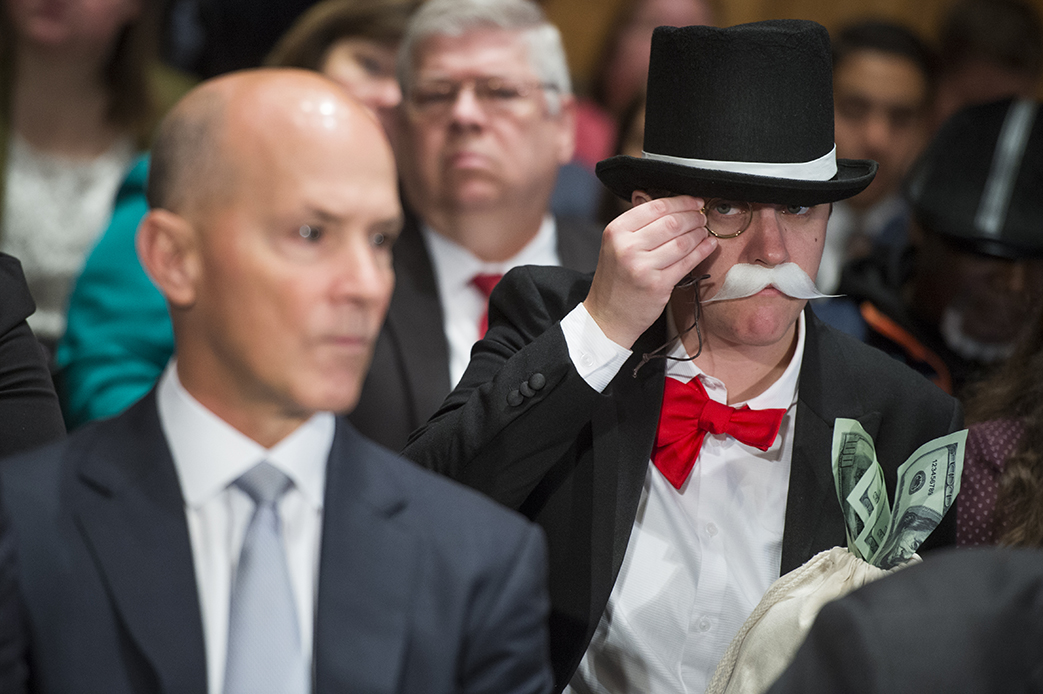 A year ago this month, David Dao, a then-69-year-old doctor, was forcibly removed by police from an overbooked United Airlines flight in Chicago. Graphic video footage of his severe injuries prompted an immediate backlash against the airline, changes to airline procedures across the industry regarding oversold flights, and an eventual settlement for Dao. In 2017, partly in response to customer complaints, the airline industry as a whole kicked the lowest rate of passengers off flights since 1995. Yet a single incident, even one as severe as what Dao endured, may not effectively change corporate policy; everyday incidents don't always go viral and lead to relief. To that end, consumers rely on federal regulators to protect them from mistreatment by major companies that are only getting bigger and less accountable.
This lack of accountability can even extend to cases where consumers have no choice at all. Last year's Equifax data breach is a prime example of a market that just doesn't work for consumers. No one actually picked Equifax to store their data. In this particular case, consumers are not the customer—rather, lenders who provide and obtain personal credit information from Equifax are the company's customers. Yet nearly 148 million Americans' financial records were compromised in its data breach. Victims who sought the free monitoring services Equifax provided in the wake of the breach were initially told they would need to sign away their right to sue the company for damages, in favor of mandatory consumer arbitration: a process where the company picks and pays for a private judge and jury. Ultimately, this stuck victims between a rock and a hard place: They potentially could not get help from Equifax without committing to handle further complaints in arbitration, and as they weren't customers, they could not choose to work with another company instead—but they still had to deal with the consequences.
For more than a century, the federal government has attempted to improve corporate accountability so that everyday consumers are protected from incidents like Dao's forced removal off his flight or Equifax's data breach. Congress created the Federal Trade Commission (FTC) in 1914 with power to restrict unfair methods of competition, and in 1938, Congress clarified that it also had the power to address unfair or deceptive acts or practices not involving competition; these two functions go hand in hand. Most recently, following the 2008 financial crisis, Congress created the Consumer Financial Protection Bureau (CFPB) to ensure that an independent agency would hold the financial industry accountable. During its first six years, the CFPB largely exceeded expectations, returning approximately $12 billion to 29 million wronged consumers. It even attempted to restore consumers' ability to band together and take financial companies like Equifax to court—an effort overturned by Congress and President Donald Trump in fall 2017. Weakening the CFPB, as its acting director has proposed, would only turn back the clock to a time when consumers had to contend with greater financial recklessness with no federal oversight. Today, as industries become increasingly concentrated, federal regulation is more important than ever.
In recent decades, there has been a conspicuous lack of federal competition policy, which has allowed a wave of consolidations within major industries, including the airline industry. Of the planes that travel out of 93 of the nation's 100 largest airports, the majority of airplane seats are on flights controlled by one or two airlines. At 40 of these airports, a single airline holds the majority of seats. And it's not just airlines that are consolidating. An analysis by The Economist looked at approximately 900 different U.S. industries, concluding, "Two-thirds of them became more concentrated between 1997 and 2012." This not only means that customers have fewer choices but also that companies have fewer incentives to do the right thing because they are unlikely to be held accountable. Part of the solution is for the government to play a greater role in antitrust enforcement by taking a more critical eye toward company mergers and other forms of concentration.
Reviving antitrust enforcement is important, but it is not enough. Policymakers should also expand consumer rights and enforcement to ensure that no matter how large a company may get, its obligation to treat customers fairly never goes away. Creating and passing legislation such as a GOLIATH Act—a Center for American Progress proposal that is short for Government Oversight of Large Industry Activities That Harm Americans—would do just that. Like David's slingshot, which took down a power-hungry giant, the GOLIATH Act would protect individuals from mistreatment by concentrated corporations. While some provisions require federal investment and enforcement, others would simply restore the rights of individuals to take action themselves without requiring government intervention. A GOLIATH Act could start with the following four consumer rights:
The focus of these consumer rights should be on large companies in consolidating industries, not on small businesses, just as federal financial regulations are already tailored to have greater burdens for larger banks than smaller ones. Federal regulators could set thresholds based on revenue or market share so that these rules and rights primarily affect the largest or most concentrated firms in an industry. Customers of local, independent businesses already have many ways in which to make their voices heard and ensure that companies are responsive, including simply by taking their business elsewhere. But while they may be able to pick their coffee shop, they can't always pick their supermarket, airline, or credit reporting agency. It is essential, then, that federal regulators keep concentrated corporations accountable to their consumers.
Restoring consumer rights is an uphill battle, but it is an important one in order to bring back both trust in business and trust in government. Antitrust policy must go hand in hand with enhanced regulation for the largest companies so that everyday Davids across America have a chance at successfully—and sustainably—taking on Goliath.
Joe Valenti is the director of Consumer Finance at the Center for American Progress.
The positions of American Progress, and our policy experts, are independent, and the findings and conclusions presented are those of American Progress alone. A full list of supporters is available here. American Progress would like to acknowledge the many generous supporters who make our work possible.
Authors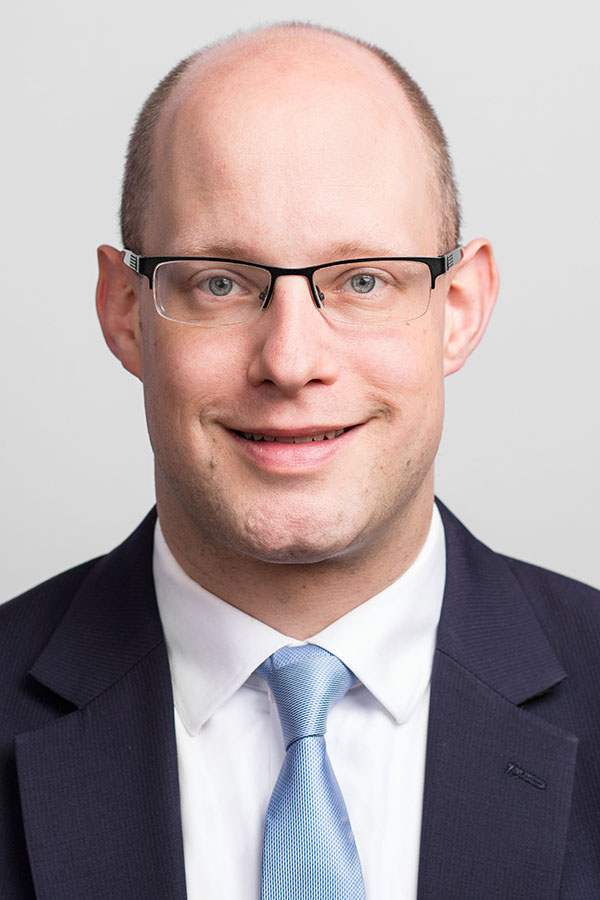 Joe Valenti
Director, Consumer Finance