Sustaining Seafood Sustainability
Sustaining Seafood Sustainability
Michael Conathan shows seafood sustainability initiatives must figure out how to sustain fishermen as well as fish.
Part of a Series
In recent weeks some of the nation's biggest media outlets have turned their eyes toward seafood sustainability—a subject that can be as slippery and tough to pin down as a fish flopping across the deck of a pitching and rolling fishing boat.
As consumers and corporate buyers allow sustainability ratings to drive more of their purchasing choices, it's becoming increasingly important to know who is doing the rating and how they're arriving at their decisions. The ultimate goal of such programs is to allow the market to drive behavior; in this case, the manner in which fishermen go about the business of fishing. But if doing so makes it impossible for fishermen to maintain their business, then the ratings are forfeiting one of the inherent goals of sustainability: the availability of fish over the long term.
Two recent pieces in the national news media expose some of the problems with the current piecemeal system of sustainability ratings that establish guidelines with no clear accountability to any third-party source. The New York Times's Abby Goodnough analyzed a decision by the organic supermarket chain Whole Foods this month to no longer sell seafood not certified sustainable by the Marine Stewardship Council or if it was red-listed by either the Monterey Bay Aquarium's Seafood Watch Program or the Blue Ocean Institute. And The Washington Post's Juliet Eilperin probed questions about the credibility of such labeling in the first place.
Eilperin's article focused primarily on whether organizations that create sustainability ratings are applying sufficiently stringent standards. She cited a study published recently in the academic journal Marine Policy, which found that up to 31 percent of fish stocks certified sustainable by the Marine Stewardship Council were experiencing overfishing. Council officials refute this claim, pointing to flaws in the authors' methodology. Eilperin's piece also quoted fisheries scientist Daniel Pauly saying the group's criteria have declined so much in recent years that the organization now "[certifies] everything that moves."
Others suggest that the problem is precisely the opposite—that the standards applied by these organizations are too stringent and fail to account for nuances of local fisheries. The Times's Goodnough quoted David Goethel, a member of the New England fishery management council, touting the stringency of U.S. fishery management, arguably the strongest in the world, and suggesting "using the word 'sustainable,' maybe it looks good in your advertising. But, without being too harsh, [the word] means absolutely nothing."
Absent a clear definition of the word "sustainability," Goethel's point is actually well taken. Each organization has its own criteria for what constitutes a sustainable fishery. These are typically available on their websites, but they often require an advance degree to decipher. The Seafood Watch Program's formula for determining a final rating is laid out in a 74-page document that includes seven pages of references.
That's not a criticism. I'm glad scientists are attempting to sort through these issues. But when multiple organizations come up with multiple answers to the question of what defines sustainability, it's hard to know who to trust. It doesn't help consumers when the methodologies aren't written in plain English.
Even in the products developed for consumer awareness, the answers aren't simple. The Seafood Watch Program's wallet card for the northeast region can seem self-contradictory. One species, Atlantic cod, appears in all three categories—best option (green), good alternative (yellow), and avoid (red). Canadian and U.S. Atlantic cod is red, Gulf of Maine hook-and-line caught Atlantic cod and imported Atlantic cod are yellow, and imported hook-and-line caught Atlantic cod is green.
Yet even these complexities fail to tell the whole story. Last month I wrote about the New England hand gear (hook and line or harpoon) bluefin tuna fishery. No one will argue bluefin is overfished, but not all overfished fisheries should be classified as unsustainable, and this one proves it. Yet any pocket guide will default to putting bluefin tuna on the red list.
A sustainability model espoused by the Gulf of Maine Research Institute's Sustainable Seafood Initiative attempts to specifically address these concerns. Its regional focus, on New England's fisheries, incorporates geography and community, criteria lacking in the larger, nationally focused programs. Its standards explicitly call out the reality that "Consumers are strongly motivated to buy products that have a known origin, particularly if they are local" and that "Sustainability is a complex concept in which the environment and people coexist harmoniously."
Whole Foods's purchasing decisions have attempted to account for local seafood sensitivities in the past, but as an exception, rather than a rule. In 2006 the chain announced it wouldn't sell live lobsters at any of it stores because it didn't feel it would be "in line with our commitment to humane treatment and quality of life for animals."
Less than a year later, when the chain opened a store in the heart of lobster country, Portland, Maine, it made an exception, though it still requires employees to electrocute the lobsters before shoppers take them home to prevent the animals from being boiled alive.
Whole Foods's decision to cast its sustainability lot with national organizations that fail to account for the localized impacts of their policy pronouncements also speaks directly to the broader problem of the consolidation of our food-purchasing decisions. Policies set at a corporate level will inherently be made in the best interests of the company. Environmental health or animal cruelty issues may play a role, but at the end of the day the decision will come down to what's best for the company's bottom line.
And regardless of whether or not lobsters prefer the electric chair, any vision for sustainable-fishery management must include the human element. Sustaining fisheries doesn't just mean sustaining fish. In an interview with Boston's WBUR radio, chef and National Geographic fellow Barton Seaver said, "We're talking about a human product. As much as we talk about sustainable seafood, let's talk about sustainable fishermen. Because of all the charismatic species on the redlist, those in most danger, fishermen are right up there."
Programs that encourage consumers to steer clear of fish caught by fishermen using legal methods, like trawls, and adhering to scientifically based catch limits may have the unintended consequence of bankrupting some fishing operations by taking away their market. Not all fishermen will be able to eke out a living using gear that some may consider more environmentally friendly.
Part of ensuring a sustainable future for the seafood industry means maintaining access for fishermen who operate under scientifically defined catch limits, and then identifying their products with clear, verifiable, traceable labels.
In sum, organizations like the Gulf of Maine Research Institute that develop policies accounting for regional specificity are inherently better equipped to understand and explain their local fisheries than even the most well-intentioned national group. And local fish mongers know far more than a supermarket manager what fish will best meet his or her customer's needs.
So if you're really looking for a sustainable fish dinner, bypass the big box store all together and make an extra stop at a fish market on the way home.
Michael Conathan is Director of Oceans Policy at the Center for American Progress.
The positions of American Progress, and our policy experts, are independent, and the findings and conclusions presented are those of American Progress alone. A full list of supporters is available here. American Progress would like to acknowledge the many generous supporters who make our work possible.
Authors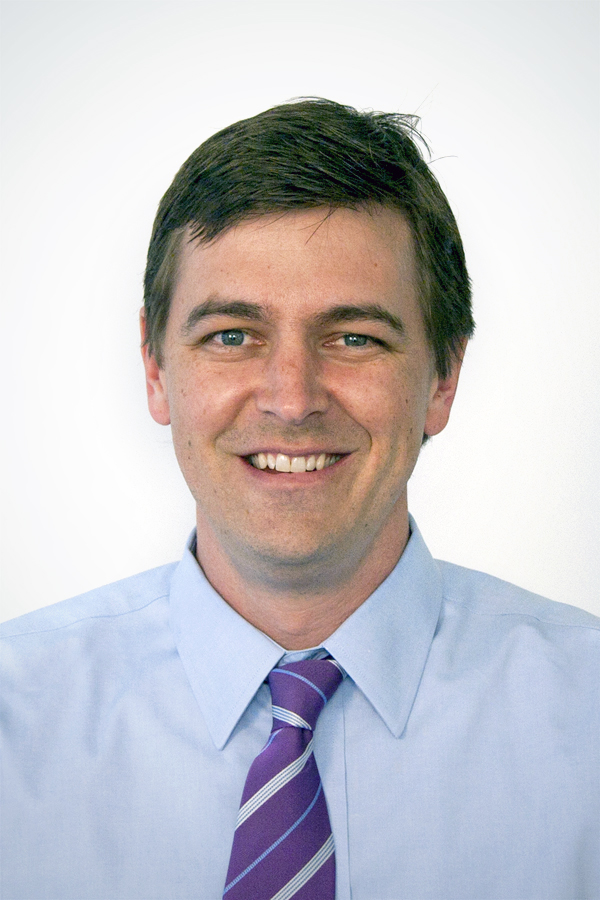 Michael Conathan
Director, Ocean Policy
Explore The Series
Previous
Sensible Ocean Policy Falling Victim to Political Games
Sensible Ocean Policy Falling Victim to Political Games
Next
The Ethics of Seafood