The President and the Poet
The President and the Poet
Richard Blanco's poem at the Inauguration ceremony was a perfect companion to the president's speech on equality and unity.
Part of a Series
At Monday's Inauguration ceremony a poet echoed a president, transforming themes of connection and equality into vivid images of color, texture, and sound. Richard Blanco was the perfect choice for inaugural poet, embodying the rich kaleidoscope of our nation's people. Blanco was conceived in Cuba, born in Spain, and came to the United States when he was two months old. Like President Barack Obama, he grew up negotiating different identities. And like the president, he loves his country.
Blanco read his poem after the president gave his inaugural speech. Although Blanco had written it before he'd heard the speech, his poem was an uncannily close—and beautiful—reflection of the president's themes.
In the poem's first lines, Blanco paralleled President Obama's emphasis on "We, the people"—the notion that we are all connected, even as each of us is unique. "One sun rose over us today," Blanco began. "My face, your face, millions of faces in morning's mirrors, each one yawning to life."
As if in call-and-response, President Obama said, "America's possibilities are limitless, for we possess all the qualities that this world without boundaries demands: youth and drive; diversity and openness; an endless capacity for risk and a gift for reinvention. … we are made for this moment, and we will seize it—so long as we seize it together.
Another echo of the speech in Blanco's poem was the belief that our nation's strength comes from the hard work and dreams of ordinary people. "Silver trucks heavy with oil or paper—bricks or milk, teeming over highways alongside us, on our way to clean tables, read ledgers, or save lives—to teach geometry, or ring up groceries as my mother did for twenty years, so I could write this poem," Blanco read.
Later in the poem, he read, "Hands digging trenches, routing pipes and cables, hands as worn as my father's cutting sugarcane so my brother and I could have books and shoes."
Again, the speech and the poem reflected each other. "America thrives when every person can find independence and pride in their work," President Obama said. "When the wages of honest labor liberate families from the brink of hardship … when a little girl born into the bleakest poverty knows that she has the same chance to succeed as anybody else, because she is an American, she is free, and she is equal, not just in the eyes of God but also in our own."
Inaugural speeches can be lofty things, untethered to the realities of the day. Poems can be impenetrably dense, disconnected from plain speech.
This inaugural speech and poem were neither. Instead, they spoke clearly about who we are as a nation—and who we can be. They reminded us of our proud history and challenged us to a common purpose: bequeathing the sacred legacy of America to future generations.
After reciting the opening words of the Declaration of Independence, the president said, "Today we continue a never-ending journey, to bridge the meaning of those words with the realities of our time. For history tells us that while these truths may be self-evident, they have never been self-executing; that while freedom is a gift from God, it must be secured by his people here on Earth."
Our adherence to those founding words—and our work to transform them from promise into reality—is what makes the United States exceptional. The fact that President Obama's inauguration took place on Martin Luther King Jr.'s birthday holiday is especially meaningful, given that Dr. King worked courageously and tirelessly to confront America with its sin of racism—and to make our country expand its founding promise of justice and equality to include everyone.
In his speech, President Obama advanced the journey toward justice and equality one more step by including gay Americans in the Declaration's truths. He said, "For if we are truly created equal, then surely the love we commit to one another must be equal as well." Richard Blanco, who is gay, said after the ceremony that he appreciated the president connecting gay rights to civil rights and women's rights.
President Obama ended his speech by collapsing the distance between himself and the rest of us. He told us that the oath he had just taken was not so different from the oath a soldier takes in signing up for duty, that an immigrant takes in becoming a new citizen, or the pledge of allegiance we all make to our country and flag.
We are many—and we are one.
Blanco's poem ended on a similar theme, gathering us all up for tomorrow and the days to come:
We head home: through the gloss of rain or weight
of snow, or the plum blush of dusk, but always—home,
always under one sky, our sky. And always one moon
like a silent drum tapping on every rooftop
and every window, of one country—all of us—
facing the stars
hope—a new constellation
waiting for us to map it,
waiting for us to name it—together.
Sally Steenland is Director of the Faith and Progressive Policy Initiative at the Center for American Progress. Steenland, a best-selling author, former newspaper columnist, and teacher, explores the role of religion and values in the public sphere.
The positions of American Progress, and our policy experts, are independent, and the findings and conclusions presented are those of American Progress alone. A full list of supporters is available here. American Progress would like to acknowledge the many generous supporters who make our work possible.
Authors Sally Steenland
Former Director, Faith and Progressive Policy Initiative
Explore The Series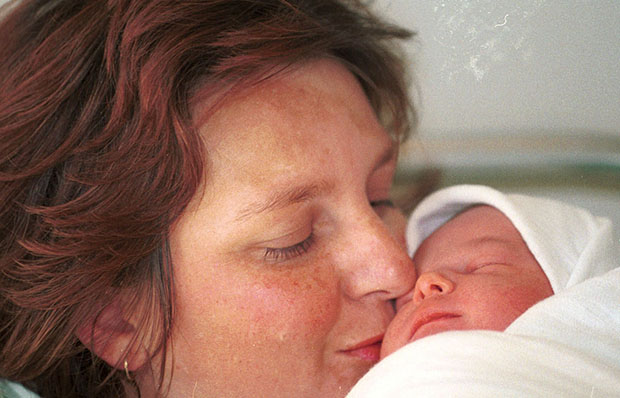 Previous
Roe and Religion
Next
Welcoming Diversity Can Increase Your Clout
Welcoming Diversity Can Increase Your Clout