Examining the Making Home Affordable Program
Examining the Making Home Affordable Program
CAP Action's Andrew Jakabovics testifies before the House Financial Services Committee on President Obama's Making Home Affordable Program.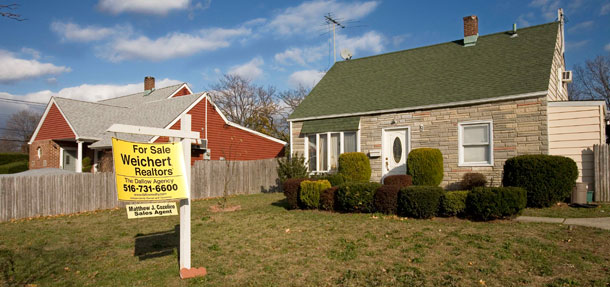 CAP Action's Andrew Jakabovics testifies before the House Financial Services Committee. Read the full testimony (CAP Action).
Housing experts know that in most cases the highest and best occupants of a property are its current residents, but until last month there was no far-reaching, comprehensive, systematic, or standardized effort to offer already delinquent or at-risk homeowners' opportunities to save their homes from foreclosure. The Making Home Affordable Program has three elements: $200 billion for preferred stock purchases in Fannie Mae and Freddie Mac with the aim of keeping interest rates low for the mortgage market in general; the Home Affordable Refinance Program, which relaxes loan-to-value ratios for Fannie Mae and Freddie Mac to allow slightly underwater borrowers to take advantage of those same low rates in refinancing; and the Home Affordable Modification Program, or HAMP, which moves the servicing industry to make sustainable loan modifications at an anticipated cost of $75 billion. My remarks this morning will focus on the modification program.
HAMP is based on the simple truth that foreclosures are costly for nearly all involved: homeowners, mortgage lenders and investors, and communities across the country. The beauty of the program is that it requires servicers to do what is in the best interest of their customers—lenders and investors—by requiring them to offer modifications in a consistent manner on all loans for which they are responsible when modification maximizes the net present value of a mortgage compared to foreclosure.
The program, in short, aligns the interests of borrowers, lenders and investors when foreclosure is clearly not preferable to loan modifications for any of them, and helps stabilize housing prices in communities nationwide.
Success, however, is not guaranteed, which is why Congress, in your oversight capacity, and the administration, in drafting the contract with servicers and as a prerequisite for incentive payments, must put in place appropriate tools to measure success. Both the Bush administration's weak efforts and the more serious yet unsuccessful attempt initiated by Congress under the Hope for Homeowners program serve as reminders that it is not entirely predictable how such a large and diverse market involving many different financial institutions and millions of borrowers in a variety of circumstances will respond to a program encouraging modifications.
The Making Home Affordable program is thoughtfully designed and has every prospect of succeeding, but constant evaluation should be built into the program from the beginning so that if it isn't working—or even if some aspects are and some are not—then we will know these things quickly and take corrective action. As the program gets underway, now is the critical time to establish clear reporting requirements and benchmarks for servicers to meet.
HAMP is predicted to provide 3 million to 4 million homeowners with mortgage modifications over the next two years. Working off the low end of that range, it seems reasonable to set a performance benchmark of 750,000 modifications within six months. Or calculated another way, mortgage servicers should be expected to modify 25 percent of their troubled portfolios in the same timeframe. Because we do not have the luxury of waiting before evaluating the new program's success or failure—absent a concerted effort to modify loans, an estimated 9 million families will lose their homes over the next four years—basic metrics for success both for individual mortgage servicers and the program as a whole must be established.
I would also encourage Congress to take additional actions now, well in advance of our recommended six-month evaluation date, to provide the administration with the authority necessary to implement the suggested next steps should it become clear that the mortgage-modification benchmarks are not being met, either by the program as a whole or by servicers individually.
CAP Action's Andrew Jakabovics testifies before the House Financial Services Committee. Read the full testimony (CAP Action).
The positions of American Progress, and our policy experts, are independent, and the findings and conclusions presented are those of American Progress alone. A full list of supporters is available here. American Progress would like to acknowledge the many generous supporters who make our work possible.