Economy Is Better off, but We Still Have Far to Go
Economy Is Better off, but We Still Have Far to Go
Heather Boushey breaks down the latest employment data and shows why we need to continue to build on the economic progress we've made.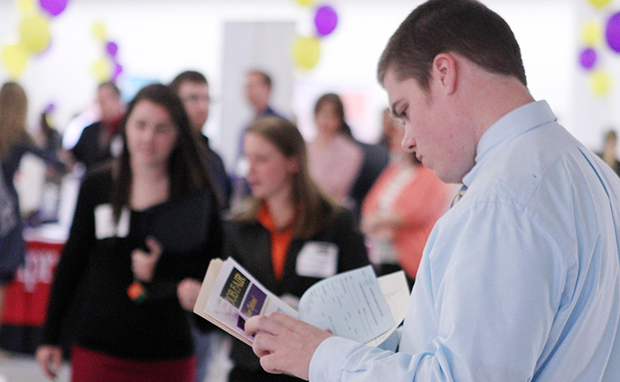 This article was originally published in MarketWatch.
August marked the 30th straight month of private-sector job gains, and over that time the economy has added more than 4.6 million private-sector jobs. The public sector, however, has lost nearly 600,000 jobs over the same time period, which has worked against a more robust economic recovery.
Certainly, the job market continues to move in the right direction, but the pace remains too slow to bring the unemployment rate down far enough so that everyone who wants a job can find one.
With the so-called fiscal cliff looming at the end of the year—when Congress and the Obama administration must work out a compromise on spending cuts and revenue increases or see the economy face deep mandatory spending cuts and across-the-board tax increases—with Europe teetering on recession and Asia weakening, employers need to see Republican leaders in Congress stop blocking the president's efforts to boost employment, rather than trying to force fiscal austerity on an economy yet to fully recover from the disastrous financial regulatory policies of the 2000s.
The right policy steps right now would be to make investments in our too-long-neglected roads and bridges while putting teachers back in schools and cops back on the beat.
The unemployment rate fell to 8.1 percent in August, as 250,000 fewer workers reported being unemployed. The number of workers who are long-term unemployed—that is, out of work and searching for a job for at least six months—fell to 5 million, which is the smallest in three years. And while the long-term unemployed still account for 40 percent of the unemployed, this is the lowest share since November 2009. But the labor force participation rate—the share of the population either at work or searching for a job—fell to 63.5 percent in August, its lowest point since 1981.
Since early 2010 manufacturing has been a leader in employment gains. Although there were job losses in manufacturing in August, there are mitigating factors that suggest this should not necessarily be a cause of great concern.
For one thing, over the past few years, August has regularly been an outlier as it has been a month with manufacturing employment losses so these data should be interpreted with a grain of salt. In addition, of the 15,000 workers lost in manufacturing in August, 7,500 of those were in automobile manufacturing. This year, automobile companies shifted their retooling from July to August due to high demand, so the resulting job losses showing up in August could be reversed next month.
Manufacturing hours also fell 0.2 hours per week in August, but there were no changes in hours of factory overtime.
State and local governments also continued to shed jobs, with state governments laying off 6,000 workers and local governments laying off 4,000. Since their employment peak in August 2008, states have laid off a total of 167,000 workers, while local governments have laid off 549,000 workers since their peak in the same month.
The weight of these layoffs on the economy is a significant drag and, whatever one's belief on the appropriate size of government, are happening at exactly the wrong time—a view held by economists of all ideological stripes.
In August women gained jobs while men did not—a reversal of a trend from earlier this year. The share of adult women with a job ticked up one-tenth of a percentage point to 54.9 percent, while the share of employed adult men ticked down two-tenths of a percentage point to 67.1 percent.
Additionally, wages fell by a cent in August and over the past quarter the annualized rate of wage growth was 2 percent. This means that even though wages failed to rise in August, the trend for take-home pay is improving since inflation, as measured by the Consumer Price Index, rose by only 1.4 percent over the past year.
The economy continues to move in the right direction, but is increasingly hamstrung by congressional intransigence. With the fiscal cliff approaching in a few months, congressional leaders must alter their thinking and focus on job creation, rather than cutting taxes for the wealthy and cutting spending. If not, it will only dampen the prospects for faster employment growth and the economic progress may well stall.
We need to build on the progress we've made and not go back to the conservative economic policies that caused our problems in the first place.
Heather Boushey is Senior Economist at the Center for American Progress. 
The positions of American Progress, and our policy experts, are independent, and the findings and conclusions presented are those of American Progress alone. A full list of supporters is available here. American Progress would like to acknowledge the many generous supporters who make our work possible.
Authors Heather Boushey
Senior Fellow