Don't Close Open-Government Sites
Don't Close Open-Government Sites
Good Government Groups Urge Congress to Restore Electronic Government Fund
Pratap Chatterjee reports on how slashed funding for important transparency initiatives risks harming government efficiency.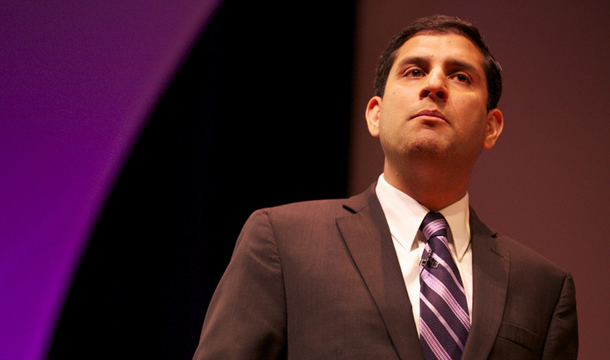 The Citizen Services Dashboard, a planned federal website that tracks service quality at government agencies, will never become operational because of GOP-led cuts to the Electronic Government Fund, according to the U.S. chief information officer.
The fund, which pays for multiple websites that make government data available to the public, will have its budget slashed from $34 million to just $8 million, under a budget deal passed in April.
"Several projects will experience a sharp decline given the limited amount of funding," said Vivek Kundra, the federal chief information officer, in a recent letter to Sen. Tom Carper (D-DE). "No project will go unaffected."
Among the sites that will continue to operate, albeit under strained circumstances, is Data.gov, which hosts more than 379,000 datasets of federal government information largely unavailable before 2009. The data feeds other White House transparency initiatives like the IT Dashboard, which has directly led to savings of some $3 billion on failing technology projects. Another site made possible by the "E-Gov Fund," PaymentAccuracy.gov, allows the public to find out about improper federal payments, which run into billions of dollars each year.
"These sites are critical tools for identifying waste and inefficiencies," says Craig Jennings, director of federal fiscal policy at OMB Watch, a Washington nonprofit. "The public deserves to know what the government is doing with their money."
The fund has a "proven track record of successful transparency projects that have delivered efficiency improvements and increased government accountability," according to an OMB Watch letter to lawmakers co-signed by more than 30 transparency and good government groups. The groups urged Congress to reverse the cuts in order to ensure "critical support for the construction of a more transparent and efficient government and serves as a building block for private-sector innovations that create high-tech jobs."
It's ironic that just as our federal government is shuttering important tools like the Citizen Services Dashboard, other governments are starting to see the light. Inspired by a recent visit from Kundra and Aneesh Chopra, the federal chief technology officer, the Indian government in July plans to launch data.gov.in, which will provide free access to a slew of government data—from monsoon charts to agricultural information.
Also in July, Hawaii is opening an Office of Information Management and Technology to provide greater accountability for data and spending. It will be led by Sanjeev "Sonny" Bhagowalia, who in 2009 created Data.gov.
Pratap Chatterjee is a Visiting Fellow at the Center for American Progress.
The positions of American Progress, and our policy experts, are independent, and the findings and conclusions presented are those of American Progress alone. A full list of supporters is available here. American Progress would like to acknowledge the many generous supporters who make our work possible.