Despite Job Growth, Americans Continue to Struggle to Reach the Middle Class
Despite Job Growth, Americans Continue to Struggle to Reach the Middle Class
The U.S. economy added 203,000 new jobs in November, but middle-class jobs remain scarce for millions of Americans.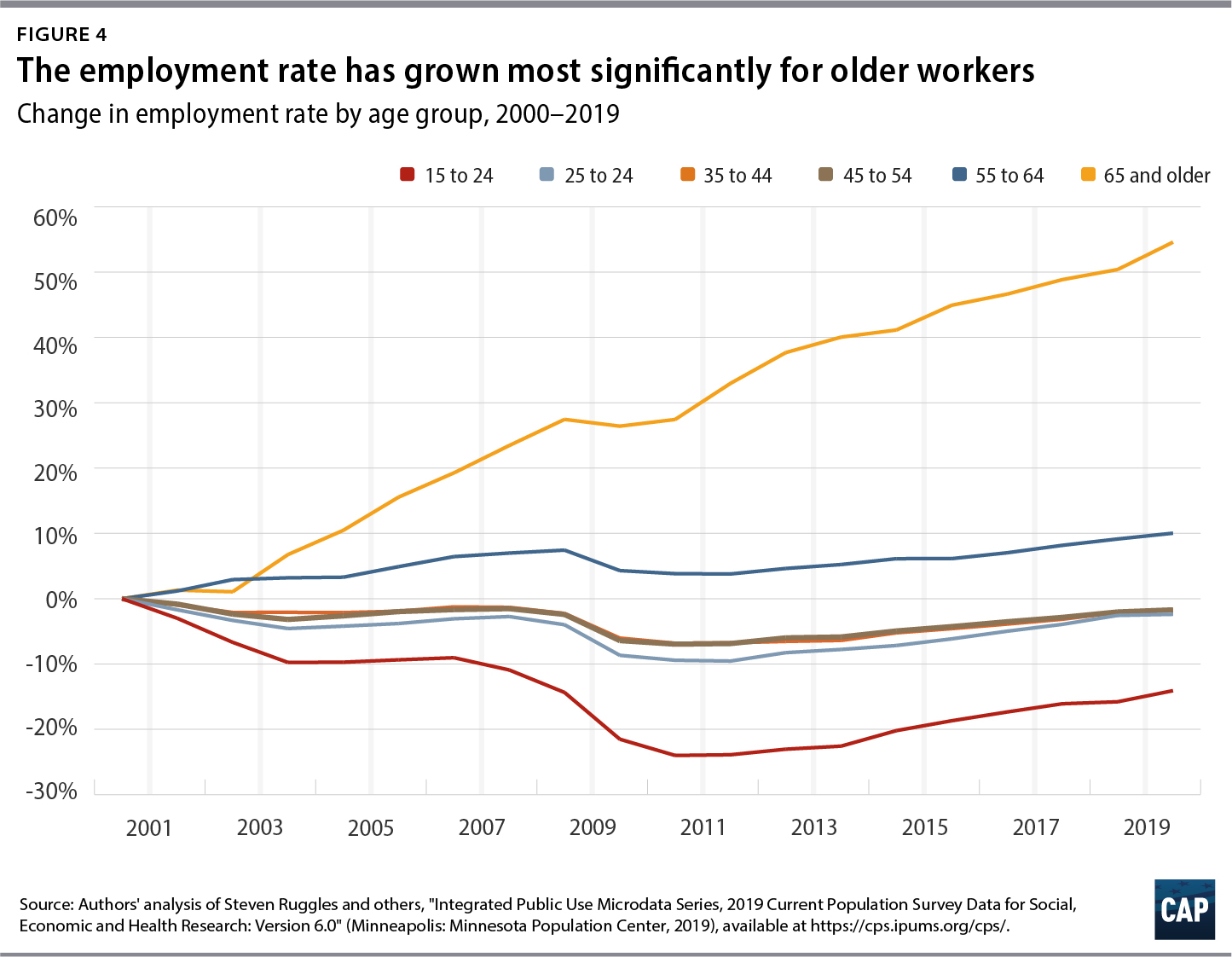 The U.S. economy forged ahead in November, adding 203,000 new jobs and seemingly shrugging off the impact of last month's conservative-orchestrated government shutdown, according to numbers released today by the Bureau of Labor Statistics, or BLS. While showing steady improvement, however, today's employment report also reveals that millions of Americans are still struggling to secure a middle-class standard of living—just days after President Barack Obama declared that rising inequality and lack of upward mobility are fundamental threats to the American Dream.
Private employers added 196,000 jobs in November, while the public sector added a net 7,000 jobs, according to today's report. Over the past three months, job growth has averaged 193,000 jobs per month, meaning that more jobs are becoming available for those on the hunt, and job growth is now fast enough to bring down the unemployment rate slowly. Headline unemployment fell 0.3 percentage points to 7 percent in November, though this decrease was due in part to federal government employees returning to work after temporary furloughs in last month's government shutdown, the BLS report shows.
Monthly changes in today's report should be taken with a grain of salt due to the disruption of last month's survey during the government shutdown. Nonetheless, November showed slow but steady progress. The improving labor-market outlook drew a wave of frustrated job seekers back into the workforce. After shrinking by an average of 61,000 people over the preceding 12 months, 455,000 people returned to the labor force in November, today's report shows. Participation in the labor force, at 63 percent of the civilian population, still remains 3 percentage points below its level in December 2007—before the start of the Great Recession. Relative to the overall population, the share of people gainfully employed in the U.S. economy, at 58.6 percent in November, is essentially unchanged from the start of the labor-market recovery in February 2010.
The U.S. economy may be adding new jobs, but more than half of them—both in November and since the labor market began its postrecession recovery—are paying below-average wages and are concentrated in parts of the economy where wages, productivity, and prospects for career advancement are low. Since the start of the jobs recovery, 56 percent of new jobs are in the retail trade, leisure and hospitality, health care and social assistance, and temporary-help sectors, where workers' hourly wages averaged just $17.80 in November, compared to $24.15, on average, for the economy overall. Lack of opportunity in growth industries led fast-food workers to strike this week in more than 130 cities and those in big-box store retailers to protest working conditions on Black Friday.
November's report conveyed improvements for key demographic groups who have faced disproportionately high unemployment rates through the Great Recession and ensuing economic recovery. Unemployment for Latinos fell 0.4 percentage points to 8.7 percent, while unemployment for African Americans fell 0.6 percentage points to 12.5 percent. Unemployment for young workers ages 16 to 24 fell one point to 14.1 percent, still more than double the national average. And unemployment for late-career workers ages 55 and older fell half a point to 4.9 percent. Prolonged unemployment is not only trying for those who bear the burden, but it is also costing the U.S. economy overall an estimated $1 trillion per year, according to research from Federal Reserve economists.
A creeping recovery and lack of opportunity are not primarily the result of private market forces, but rather of public policy choices. In other words, America can do much better if its representatives in Congress so choose. And we know how to do this: Focus on growing the economy from the middle out, rather than hoping prosperity trickles down from the top.
Congress can start by choosing to replace the sequester's mindless spending cuts with a growth-oriented budget that creates good jobs and investment today to create the future of broadly shared prosperity all Americans want. Without the sequester's blind, across-the-board spending cuts and other fiscal austerity in 2013, the economy could have added more than 400,000 jobs per month, rather than the 195,000 per month actually experienced, according to estimates by economists at Deutsche Bank.
More growth-killing cuts are in store for 2014 unless Congress chooses to change course, including the scheduled expiration of emergency unemployment insurance benefits at the end of this year. New analysis from the Congressional Budget Office indicates that Congress could help add 204,000 jobs to total employment in 2014 by helping those still suffering from long-term unemployment stand back on their feet nearly six years after the start of the Great Recession.
Congress also has the choice to reward millions of hardworking people who build American prosperity but do not share commensurately in the rewards by raising the minimum wage and authorizing comprehensive immigration reform with a pathway to citizenship. Both would boost wages at the lower end of the labor market as well as unemployment, all while bringing down the budget deficit.
Right now, the choice is Congress's to make. But if it fails to put us back on the middle-out path, it will be America's turn to choose a new Congress next November.
Adam S. Hersh is an Economist at the Center for American Progress.
The positions of American Progress, and our policy experts, are independent, and the findings and conclusions presented are those of American Progress alone. A full list of supporters is available here. American Progress would like to acknowledge the many generous supporters who make our work possible.
Authors Adam Hersh
Senior Economist