Democracy in Peril: A Q&A About the Future of Elections with EAC Commissioner Benjamin Hovland
Democracy in Peril: A Q&A About the Future of Elections with EAC Commissioner Benjamin Hovland
With our nation's system of election administration facing profound challenges, Commissioner Benjamin Hovland of the U.S. Election Assistance Commission shares his thoughts on the path forward.
The United States is the world's oldest democracy, yet it finds itself at a critical moment. Despite the 2020 election cycle producing record voter turnout, voting rights and fair elections are under serious threat nationwide. At least 17 states have passed voter suppression or election sabotage laws built on "the big lie" that the 2020 presidential election results were invalid. This falsehood, anchored by a mountain of partisan disinformation, is taking further root in substantial portions of the electorate, threatening the foundational underpinnings of U.S. democracy. At the same time, voting rights legislation remains pending in the U.S. Congress, including a sweeping bill that would provide baseline national standards to help ensure free and fair elections.
With the 2020 election one year behind us—and the November 2022 midterm elections less than one year away—it is appropriate to examine the successes and the challenges in our nation's system of election administration. Benjamin Hovland, commissioner and former chair of the U.S. Election Assistance Commission (EAC), is uniquely positioned to share his thoughts about the path ahead. As he states in the interview below, "Our democracy is at crossroads; election officials and others have been sounding the alarm, and if we do not take real steps to address these threats, our democracy will be in peril."
Background
During the 2020 election cycle, the United States was caught in the grips of the deadly COVID-19 pandemic. Millions of Americans became infected with the coronavirus, hundreds of thousands tragically lost their lives, and the economy was in a tailspin. Despite those historic challenges, the 2020 presidential election witnessed an expanded electorate and record-high turnout equaling 67.7 percent of eligible voters, with Americans legitimately electing Joe Biden as president.
Because many voters wanted to remain as safe as possible during the pandemic and avoid crowds, more than two-thirds of Americans cast their ballots before Election Day. Approximately 43 percent of voters did so safely by mail—even though then-President Donald Trump waged a monthslong disinformation campaign about the widespread voter fraud that would allegedly result from mail voting, while also undermining the U.S. Postal Service to impede mail ballot delivery. Many voters opted to safely vote using relatively new options, such as drive-through voting or secure mail ballot drop boxes. When all was said and done, the election was deemed fair and secure according to senior government officials, including U.S. Attorney General William Barr, with no evidence of widespread voter fraud. The successful 2020 election was due in no small part to election administrators and thousands of first-time poll workers, many of whom endured death threats for simply carrying out their job duties—threats that unfortunately continue to this day.
Yet the peaceful transition of presidential power came under grave threat. After Election Day, President Trump refused to concede, and his allies continued their monthslong, well-coordinated plan of disinformation and lawsuits built on the myth of widespread voter fraud, despite state audits proving this to be unfounded. Trump claimed that voting irregularities predominantly plagued communities of color after certain states "rigged" the election rules and that millions of votes in key states should have been discarded, nullifying Biden's victory. Trump even directly pressured multiple governors, election officials such as Georgia Secretary of State Brad Raffensperger, and the U.S. Department of Justice to find ways to change the election results.
This all reached a crescendo on January 6, 2021, when white supremacists and others in an anti-majoritarian mob, encouraged by Trump and his allies, violently attacked the U.S. Capitol, leading to the deaths of at least five people as members of Congress carried out their constitutional duties to tally the electoral votes.
As the Center for American Progress wrote previously:
Trump's insurrection was a full-scale refusal by anti-democracy forces to relinquish their power to a racially diverse electorate yearning for a competent and inclusive government. Although unprecedented, this constitutional crisis was the culmination of decades of structural decay, where factors such as secret "dark money" spending; outsize influence over policymaking by wealthy special interests; voter disenfranchisement; partisan and racial gerrymandering; foreign interference; and rampant corruption have rigged the system against hardworking families and small businesses.
The January 6 insurrection was hardly the end of the ongoing assault on free and fair elections. In 2021, under the continued guise of election malfeasance, Republican-controlled legislatures in 17 states have passed bills that will suppress voters of color and sabotage valid election results. These new laws continue a lamentable, centurieslong history of states erecting hurdles for Black, Native American, and other communities of color to vote. Meanwhile, Trump has continued to spread disinformation about widespread voter fraud and encouraged sham election audits in several states. Together, these developments represent a pervasive attack on a burgeoning multiracial democracy—and pose huge threats to federal elections in 2022 and beyond.
In an attempt to strengthen democracy, the U.S. Senate is considering two important pieces of legislation that would expand voting rights and help ensure free and fair elections. These sweeping bills would not only help boost Americans' trust in elections and in government, they would also spur durable societal change so that everyone, including communities of color, young people, and historically marginalized individuals, has a meaningful shot at achieving the American dream.
First, the Freedom to Vote Act is balanced compromise legislation that grows out of an earlier iteration known as the For the People Act, or H.R. 1, which the U.S. House of Representatives passed in March. However, in the Senate, Republicans repeatedly filibustered any progress on the For the People Act. In an effort to garner bipartisan support, Sen. Joe Manchin (D-WV) and several other senators in the Democratic caucus then crafted the Freedom to Vote Act; yet the minority party blocked debate of this compromise bill too.
The Freedom to Vote Act has four main components: (1) It sets baseline national standards to protect and expand people's right to vote; (2) it helps prevent election sabotage, making it harder for partisan officials to overturn valid election results; (3) it halts partisan gerrymandering, an urgently needed change because several states have already started their 10-year redistricting process; and (4) it amplifies voices of everyday donors and reduces the power of secret, dark money in elections. This reform package is widely supported by Americans across the political spectrum and incorporates suggestions from state and local election officials, who would be responsible for carrying out the new law.
Second, the John R. Lewis Voting Rights Advancement Act (VRAA)—named for the late civil rights icon Rep. John Lewis (D-GA)—would restore and strengthen the Voting Rights Act of 1965, a foundational law that has helped build a more representative and multiracial democracy. The VRAA is aimed at protecting voters against discriminatory anti-voting rules targeting communities of color, including by requiring jurisdictions with recent histories of discrimination to secure federal "preclearance" before changing their voting laws. The VRAA would also allow the Department of Justice and other interested parties to more effectively challenge discriminatory voting laws. Despite a long history of bipartisan support for the Voting Rights Act and its subsequent reauthorizations, no Republican representatives supported the bill's House passage in August, and Senate Republicans filibustered the bill from being debated on November 3.
In combination, these two pieces of legislation would set nationwide standards to undergird the right to vote for every American and counteract the 2021 wave of anti-democratic state laws. These federal bills would also lessen the likelihood that partisan lawmakers and other officials could sabotage valid election results. There is nothing more critical than ensuring access to voting and the public's trust in the impartial administration of elections.
These tenets are reflected in an October 2021 statement from the supervisors of elections in the swing state of Florida, lamenting the ongoing disinformation about the accuracy of the state's elections and defending the rules that supervisors use to conduct fair elections. Shortly thereafter, two former senior county election officials from the key states of Arizona and Georgia—one Democrat and one Republican—warned how "the tidal wave of anti-voter laws in countless states puts our democracy at risk" and called on Congress to pass the Freedom to Vote Act and the VRAA.
Election Assistance Commission
One pivotal government agency with a key role in how federal elections are conducted is the U.S. Election Assistance Commission. Congress established the EAC in the Help America Vote Act (HAVA) of 2002 as an independent, bipartisan commission created chiefly to help states improve their voting systems, distribute federal funds to buy state-of-the-art equipment, and act as a central clearinghouse of information on election administration.
The EAC has four commissioners appointed by the president and confirmed by the Senate. No more than two commissioners can be from the same political party.
Hovland was nominated as an EAC commissioner by President Donald Trump and confirmed by unanimous consent of the Senate in 2019. Prior to this position, he served as the acting chief counsel on the Senate Committee on Rules and Administration, working for the committee's lead Democrat, Sen. Amy Klobuchar (MN).
According to Hovland, his 20-plus-year career in federal and state elections has been shaped by a commitment to improving election administration and removing barriers to voting. As Hovland stated at his Senate confirmation hearing, the EAC "was created to help election officials across the country with the challenges they face," adding, "If confirmed, I am committed to working on common sense good government solutions that fulfill the Commission's mission to assist election officials and help Americans vote." Earlier in his career, Hovland served as deputy general counsel for the Missouri secretary of state's office and as an attorney for a nonprofit organization dedicated to removing barriers to registration and voting.
This interview, conducted principally via written answers during November 2021, has been lightly edited for consistency of style.
CAP: Thank you for taking time out of your busy schedule to talk with CAP. Can you speak a bit about your professional background and your current role as an EAC commissioner?
Hovland: After starting my career in campaigns, I have been working on election administration issues for about 14 years in a number of different roles. I began in election administration at the Missouri secretary of state's office, then worked in the nonprofit voting rights space, followed by five years at the U.S. Senate Committee on Rules and Administration.
I have been able to bring that experience to the EAC, where it helps the agency serve a broad array of stakeholders. One of the most important roles Congress charged the EAC with is to serve as a federal clearinghouse on best practices in election administration. Understanding a variety of perspectives helps to inform what various stakeholders need out of a clearinghouse and how we can best serve the elections community.
CAP: The EAC does a tremendous amount of work across different areas. Can you highlight the work you think is most impactful on elections and on the health of our democracy?
Hovland: HAVA charges the EAC with developing Voluntary Voting System Guidelines against which voting systems can be tested to determine if the systems meet required standards. Early this year, our agency updated the guidelines with improved cybersecurity, accessibility, and usability requirements and voted unanimously to adopt them. This was an important step to help ensure our voting equipment can take advantage of recent advances in technology but also remain secure and allow our systems to be resilient.
On a biannual basis, our Election Administration and Voting Survey (EAVS) provides information related to election administration, registration, and voting. It is the only regularly administered national survey of its kind providing data about how Americans register and vote. As to the importance of the EAVS data, Dean Heather Gerken of Yale Law School testified before the U.S. Senate Committee on Rules and Administration: "The Federal Government is uniquely well suited to assist the States in nascent data collection efforts. The market variation in State and local election schemes lives up to Justice Brandeis' aphorism about the laboratories of democracy. But the laboratories of democracy can only work if someone is recording the results of the experiments."
It is through the EAVS that we can have data-driven conversations about improving election administration. This enables evidence-based identification of potential policy improvements and highlighting best practices. Under HAVA, the EAC is also charged with serving as a clearinghouse for election administration information. In our decentralized election system, where each state administers elections in its own unique way, sharing resources and highlighting best practices on issues like accessibility, language assistance, poll worker recruitment, and election cybersecurity and technology are crucial to improving the voting experience for all Americans.
Finally, since 2018, Congress has charged the EAC with distributing election administration grants in the amount of $1.25 billion. Congress provided $805 million in funds to "improve the administration of elections for federal office, including to enhance election technology and make election security improvements," as well as an additional $400 million to help administer the 2020 election during the COVID-19 pandemic.
States have spent a significant amount of this funding to replace aging voting equipment, upgrade voter registration systems, develop innovative new programs, add additional IT and cybersecurity staff, conduct audits, and implement new training. This funding has had a significant impact on the security and integrity of our elections and shows the importance of investing in our election infrastructure.
CAP: It has now been one year since the November 2020 election, which was conducted during a historic pandemic under immensely challenging circumstances. Yet there was near-record turnout of voters. What do you think were some of the biggest successes of the 2020 election cycle?
Hovland: Unfortunately, the untold or underrecognized story of the 2020 election was the amazing job that state and local election officials did to conduct the best-administered election of my career during a global pandemic. The public servants that administer our elections put their own health and safety on the line in service to our democracy. They made significant shifts in resourcing to conduct an election that could best serve their voters given the pandemic conditions, and a record number of Americans ended up voting.
Voters also did their part by hearing the message about the importance of spreading their vote out to limit congestion in the polling place. We saw a record number of mail/absentee ballots as well as a record amount of early in-person voting.
It is also worth noting that Election Day would not have been nearly as smooth without the poll workers, including a new generation of younger poll workers, that signed up to work in polling places across the country in 2020. The EAC was very proud to have launched National Poll Worker Recruitment Day in response to shortages during the primaries, and we were overwhelmed by the response.
Finally, all of this was done and held up to immense scrutiny of every credible examination with no evidence of widespread voter fraud. This is, again, a testament to the tremendous work of election officials. In advance of 2020, aided by HAVA funding, there was a significant move away from paperless voting systems. This allowed for more transparency and post-election audits than we have seen before. This work on security and integrity was done while improving accessibility. The EAC commissioned Rutgers University to conduct a survey on "Disability and Voting Accessibility in the 2020 Elections." This study found significant improvements in the accessibility of our elections.
Our democracy is at crossroads; election officials and others have been sounding the alarm, and if we do not take real steps to address these threats, our democracy will be in peril. Benjamin Hovland
CAP: What do you think were some aspects of the 2020 election cycle that didn't necessarily work as well as you'd like to see or where there is room for improvement?
Hovland: On the administration side, there really isn't much to criticize. Every election has challenges and issues that come up because so many people are involved, and people make mistakes on occasion. However, the primary issue in the aftermath of the 2020 election was the information operation that targeted a significant portion of the American electorate to cause them to doubt the outcome of the election and erode their faith in our democracy.
I anticipate that we will see this playbook again going forward from those seeking to sabotage our democracy, and we must do what we can to insulate against it. This is not an easy task, but part of it involves more voter education and public education about the processes, procedures, and safeguards that have long been a part of election administration.
It will also take significant additional funding. Too often we see voter education and outreach budgets cut because other items are required and perceived as more critical. We must invest in our democratic systems and in educating Americans about how the system works. Our democracy is at crossroads; election officials and others have been sounding the alarm, and if we do not take real steps to address these threats, our democracy will be in peril.
CAP: Regrettably, there were many political leaders who peddled misinformation or disinformation about election fraud and other matters designed to reduce faith in elections. This "big lie" led in part to the January 6 insurrection at the U.S. Capitol, as well as at least 17 states passing voter suppression and election subversion laws. Can you talk about these harmful dynamics and how you see them playing out in the months or years ahead?
Hovland: The big lie and other unfounded accusations about the 2020 election are part of a targeted information operation aimed at undermining trust in the election process and, ultimately, our democracy. Regrettably, we have seen firsthand how these efforts erode confidence in our democratic institutions, as a sizable portion of the electorate now questions the integrity of the ballot box.
While many Americans may be susceptible to this messaging and unwittingly spreading these false claims, it doesn't change the results. The efforts to undermine our democracy with baseless claims of widespread voter fraud and electoral manipulation by officials are causing real and potentially lasting damage to our institutions and the public servants responsible for administering elections.
Beyond the seeds of doubt that have been sowed with many Americans, these lies have encouraged threats against election officials. It is really a tragedy to see these public servants being harassed and threatened when they should instead be thanked for their heroic efforts in 2020. The consequences are real, with many experienced election administrators leaving the field and those remaining often feeling exhausted from all they have had to endure.
Finally, as predicted, some state legislators have also used these claims and the aftermath of 2020 as justification for adopting legislation with the potential of suppressing voters from already marginalized communities.
CAP: Sadly, some have turned voting rights and election administration into a very partisan issue. In decades past, there has been far more cooperation between the major political parties, as witnessed with repeated bipartisan reauthorizations of the federal Voting Rights Act; and countless states and localities have acted in bipartisan ways to expand voting access. Can you talk about the trajectory you've seen—with election administration becoming such a partisan issue in recent years—and what can be done about it?
Hovland: It is very concerning. I often say that good election administration is not about partisanship, but rather good governance and customer service.
The politicization we see today can be traced to the litigation that culminated in [the 2000 Supreme Court decision in] Bush v. Gore. It signals a departure from an otherwise technocratic function of democracy. But as recently as 2014, we saw the two most preeminent attorneys for their political parties—Bob Bauer for the Democrats and Ben Ginsberg for the Republicans—work together on the Presidential Commission on Election Administration to help identify best practices and make recommendations to improve the voting experience.
We have heard from bipartisan groups of election officials calling for candidates and elected officials to "tone down the rhetoric and stand up for our democracy." And that sentiment is exactly right. These issues are so fundamental to our national identity that we must find common ground again and recognize that politicizing election administration threatens our democracy.
CAP: As you know, there has been enormous support from Americans and many lawmakers to strengthen the cherished right to vote and to protect fair elections, especially with the 2022 elections quickly approaching. I know that government ethics rules prevent you from lobbying for or against specific legislation. But generally, can you give us a few impressions of what you see happening on Capitol Hill, where there are several key bills pending, such as the Freedom to Vote Act and the John R. Lewis Voting Rights Advancement Act, among others? Can you talk about the need for federal legislation, especially to counteract so many new state laws that make it easier to suppress voters or overturn valid election results?
Hovland: Historically, federal election legislation is rare. You can count the number of major bills that have passed on one hand. That legislation, however, has often come at times when the circumstances demanded it. I believe we are at a similar time now. We are at a time when bold ideas and action are needed to ensure the health of our democracy. The efforts we have seen to obstruct commonsense reforms, to make it harder for Americans to cast a ballot and to undermine Americans' faith in our elections, all go against the democratic ideals that our nation has long held up.
The good news is these ideas are out there. We have seen them work in state after state where citizens are encouraged to participate and bureaucratic hurdles that may disenfranchise some Americans have been eliminated. The question is whether Congress will be able to find enough common ground to extend the federal floors that protect the right to vote for all Americans. With the challenges that we face and the warnings that we hear from election officials, this is certainly a time for Congress to act boldly and to stand up for our democracy. We must be able to protect the right to vote and invest the resources in our democratic infrastructure to ensure free, fair, accurate and accessible elections for years to come.
With the challenges that we face and the warnings that we hear from election officials, this is certainly a time for Congress to act boldly and to stand up for our democracy. Benjamin Hovland
CAP: Looking to the future, if you had a magic wand and a robust budget, what would you envision for the EAC and how it helps protect our democracy?
Hovland: To answer this question, it's important to understand what the EAC was and was not established to be. HAVA provided the EAC with a very limited regulatory authority. Essentially, this leads to a customer service model for the agency. We must think about how to best serve election officials and voters and provide products and services that are useful.
One way that I believe the EAC's clearinghouse function should be utilized is creating a one-stop shop for voting information. There are many benefits to the decentralized nature of our election administration. However, it can make it difficult for Americans to know which election laws apply to them and, in turn, makes us more susceptible to mis/disinformation efforts. The one-stop voting information site is a great way to combat such efforts and would help Americans participate in our elections.
There are really so many areas that the EAC can help by providing basic voting information and best practices, but it will take a more serious commitment by Congress to fund the agency adequately. While the EAC's budget has doubled in the past two years, allowing us to make critical hires and accomplish more than the agency has in years, our funding remains lower than it was in 2010. That was before the Russian interference of 2016 or the big lie of 2020. The threats and challenges to our democracy are real, and we must invest appropriately to meet those challenges.
The EAC's operating budget of roughly $15 million amounts to less than a dime per voter in 2020. Earlier this year, I testified before Congress that the EAC should be a $100 million agency. I still believe that to be the case, and with more than 160 million Americans voting in 2020, that would still be less than 63 cents per voter. I know I think our democracy is worth way more than that.
Conclusion
America's democracy, while imperfect, has stood the test of time even through the most challenging circumstances. As Commissioner Hovland states, current threats to democracy demand bold solutions, including passage of federal legislation to protect voting rights and ensure that all voices are heard.
When members of Congress are fairly elected and duly represent their constituents, Congress can finally pass popular commonsense policies, such as more affordable health care, clean energy, and racial justice. Without strong solutions to protect our elections, voices will be silenced, trust in our democracy will continue to decline, and the promise of the American dream will remain elusive to far too many people.
The positions of American Progress, and our policy experts, are independent, and the findings and conclusions presented are those of American Progress alone. A full list of supporters is available here. American Progress would like to acknowledge the many generous supporters who make our work possible.
Author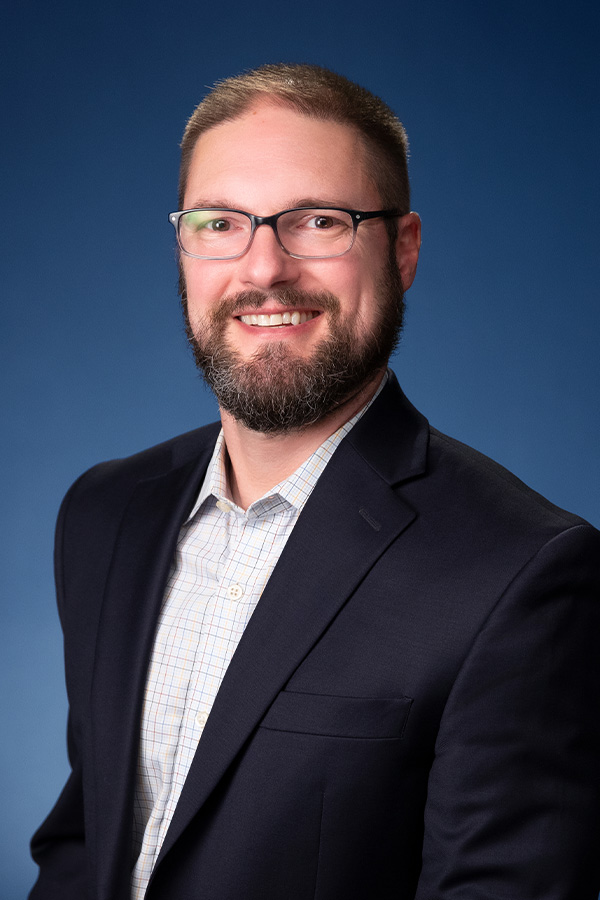 Senior Fellow