Defining and Defending Contraception Post-Roe
Defining and Defending Contraception Post-Roe
The misclassification of contraception as abortion by anti-abortion lawmakers is an alarming step down a path toward government control over women's bodies and futures.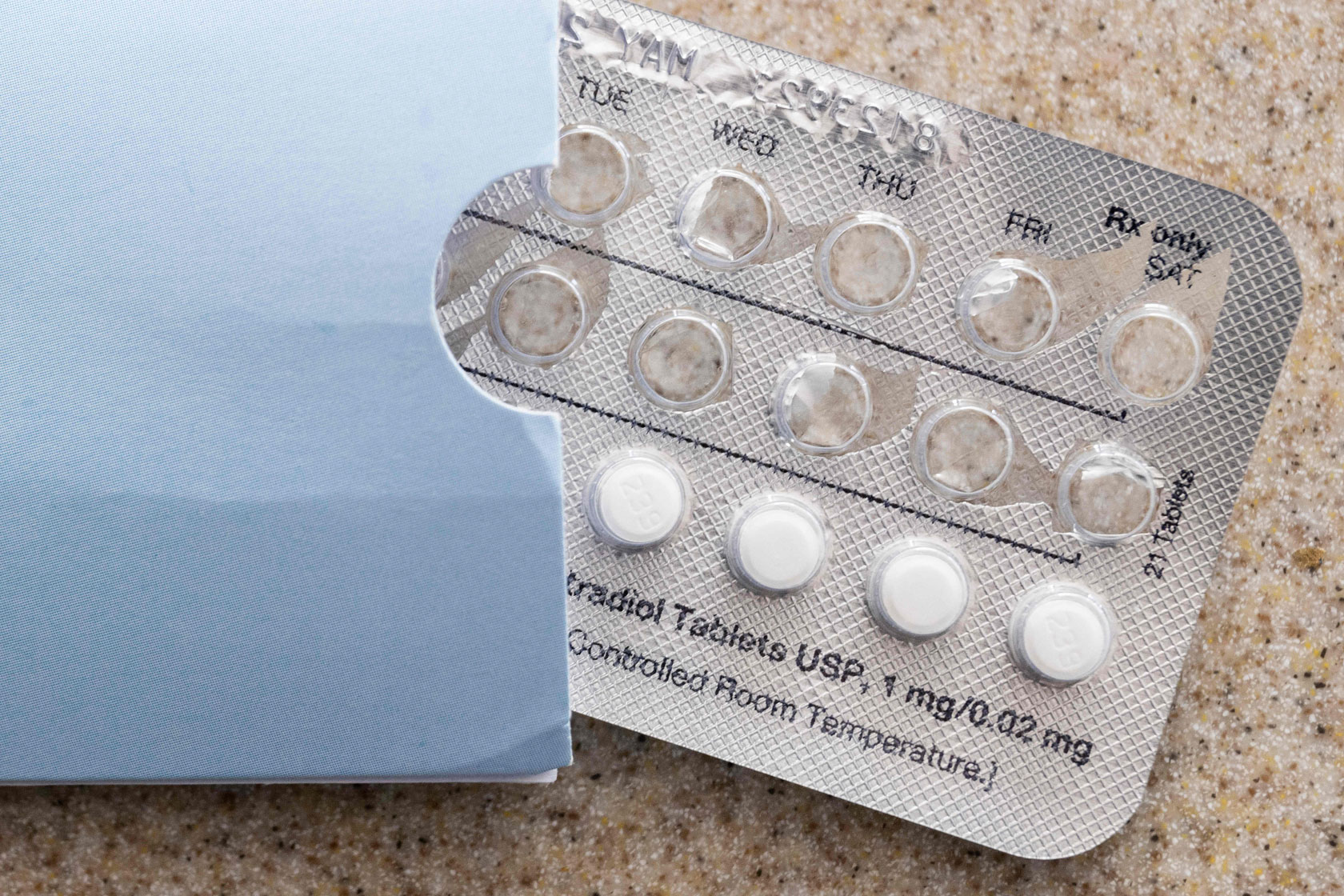 Abortion and contraception are distinct—medically, legally, and methodologically. Contraception is "any method, medicine, or device used to prevent pregnancy." Abortion is "an intervention to end a pregnancy."
Nevertheless, some lawmakers at the state and federal level have begun attempting to conflate the two, suggesting that some forms of birth control are actually forms of abortion. In a world where people had access to full-spectrum reproductive health care—including abortion—the misclassification of contraception as abortion would be inaccurate but perhaps not dangerous.
However, in the post-Roe world in which we now live, where dozens of states are seeking to—or in the process of—banning abortion, the attempt to reclassify contraception as an abortion amounts to an attempt to outlaw contraception.
According to the Centers for Disease Control and Prevention, 65.3 percent of women of reproductive age in America are currently using contraception, and 99.1 percent of women "who had ever had sexual intercourse have used at least one contraceptive method at some point in their lifetime." Reduction in contraceptive access would be a further devastating—almost unimaginable—regression in women's abilities to determine the course of their lives and the shape of their families.
To prevent these harms, it is incumbent on every policymaker to accurately differentiate between abortion and contraception; reaffirm long-standing support for contraception; and continue the work of advancing equitable contraceptive access.
Mechanism of misclassification
The Food and Drug Administration has approved a broad range of contraceptive methods—including male and female condoms, birth control pills, and intrauterine devices (IUDs), a type of long-acting reversible contraception that is among the most effective—and is actively considering others. However, birth control opponents are attempting to misclassify some of these methods as abortion by muddling the medical definition not only of contraception but also of pregnancy.
Pregnancy is defined as beginning when a fertilized egg implants itself in the uterus. This is approximately five or six days after fertilization. However, in some state bills, birth control opponents are defining pregnancy as beginning at the moment of fertilization—a radical, medically unrecognized position. Based on this false notion of pregnancy as commencing at fertilization, birth control opponents are then redefining contraceptive methods that do not necessarily prevent fertilization but do prevent implantation as "abortifacients."
In particular, emergency contraception and IUDs have been falsely termed "abortifacients" by far-right politicians. These are, in fact, forms of contraception.
As the American College of Obstetricians and Gynecologists explains: Unlike abortion, which "terminate[s] an existing pregnancy … emergency contraception is effective only before a pregnancy is established." This is because emergencycontraception "can prevent pregnancy after sexual intercourse" but "is ineffective after implantation." Likewise, IUDs can prevent either or both fertilization and implantation, depending on the kind of IUD; with an IUD, there simply is no intrauterine pregnancy to terminate.
Emergency contraception prevents a pregnancy from occurring after sexual activity. It is not an abortifacient; it does not end a pregnancy. American College of Obstetricians and Gynecologists
The birth control opponents' reclassification scheme is misinformation premised on misinformation. But it has caught on both rhetorically and legislatively.
A way that birth control opponents have operationalized this misinformation has been to embed limits on contraception in bills opposing abortion. For example, in Louisiana, a bill that was voted out of committee 7-2 but ultimately withdrawn from the statehouse floor would have encompassed in its definition of abortion and designated as murder the use of contraceptive methods that did not necessarily prevent fertilization. And in Missouri, the state's attorney general recently issued a statement clarifying that the state's abortion ban will not be enforced as reaching contraception. This clarification was necessary because the ambiguity in the statute had led a major hospital system to stop dispensing emergency contraception for fear of violating the law.
Regardless of whether ineptitude or malice drives the misdefinition, in the new post-Roe era, conflating contraception with abortion would have drastic consequences.
Conclusion
Though the right to contraception is still recognized by the Constitution and embedded in federal legislation, the constitutional landscape around sexual health and rights is contested. Justice Thomas' concurrence in Dobbs v. Jackson Women's Health Organization was quite clear in his position that he thinks the constitutional right to contraception should be revoked because he thinks that the legal rule was ill-founded. The majority opinion in Dobbs claimed that its reasoning did not reach contraception, but Thomas' concurrence calls that farce. The court's potential willingness to reconsider contraception's constitutional status makes statutory protections for contraceptive access all the more important.
The misclassification of contraception as abortion—and members of the Supreme Court's seeming willingness to entertain eliminating the right to contraception—is an alarming, further step down a path toward government control over the bodies and futures of women. Policy makers at all levels must resist this definition creep because of its substantial substantive consequences.
Contraception is not abortion; contraception is protected under the federal constitution; and contraception should be available and accessible, for everyone.
The positions of American Progress, and our policy experts, are independent, and the findings and conclusions presented are those of American Progress alone. A full list of supporters is available here. American Progress would like to acknowledge the many generous supporters who make our work possible.
Author Elyssa Spitzer
Former Legal Fellow
Team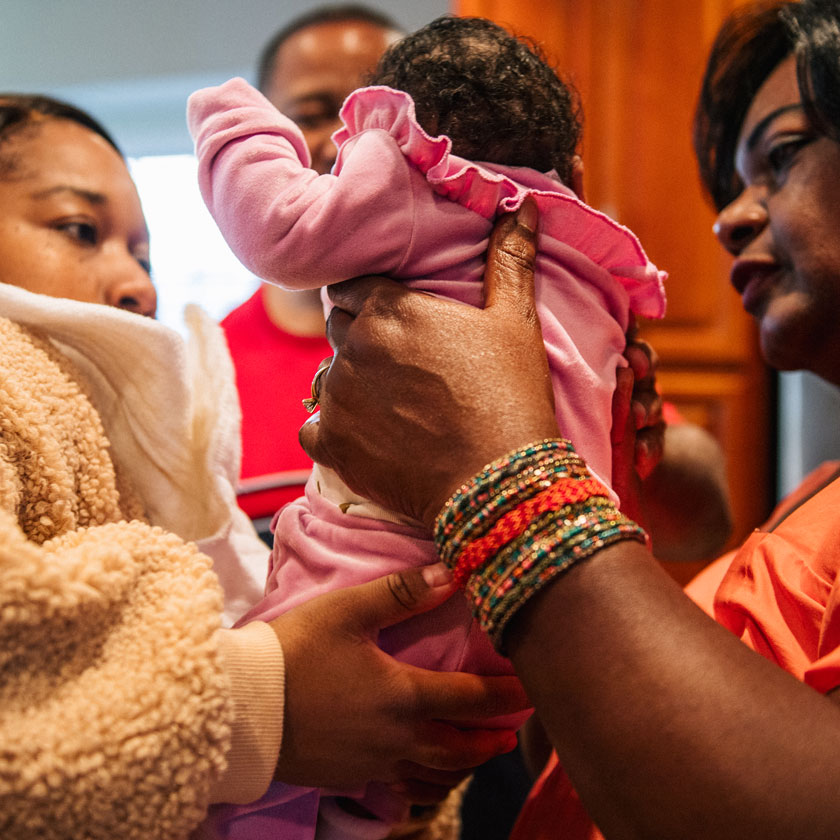 The Women's Initiative develops robust, progressive policies and solutions to ensure all women can participate in the economy and live healthy, productive lives.