Debt Limit Uncertainty Is a Drag on the Economy
Debt Limit Uncertainty Is a Drag on the Economy
Businesses May Be Pulling Back Already in Response to Potential Economic Decline
The failure to raise the debt limit may well be affecting hiring and investment by businesses, says Michael Ettlinger.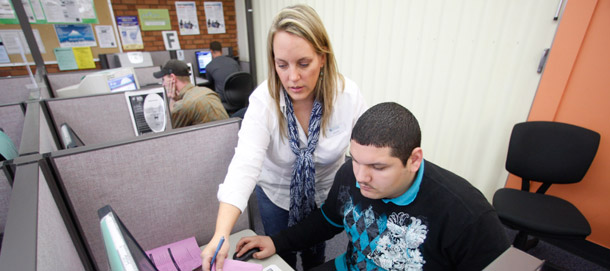 Most businesses don't make big investments or ramp up hiring when they see a substantial risk of the economy tanking. They don't want to be on the hook for the costs if there aren't going to be customers and revenue for what they produce. Right now the failure to increase the federal debt limit is creating such a risk and that may well be why the economy is starting to drag.
We've shown that a two-month failure to raise the debt limit could result in the largest quarterly economic decline since 1947, when relevant data were first reported. That would obviously be a bigger decline than in any quarter of the Great Recession. And the worst quarter of the Great Recession saw a loss of nearly 2 million jobs.
Businesses are, at some level, aware of this risk and are probably reacting to it. With Treasury Secretary Geithner sounding the alarm on not raising the debt ceiling, some Republican members of the bipartisan group working on the problem picking up their marbles and heading home, and each party's "bottom line" so incompatible with the other's, those who hire and invest have reason to be nervous. And if that's true, it's no wonder the economy is languishing.
So while there has been much focus on what might happen if the debt limit is not raised—spiking interest rates, inflation, a permanent loss in the credibility of the United States as a borrower, a second recession, and other disasters—we may be seeing an impact already.
It's worthwhile in considering this to look at where the country has been on the jobs front. The jobs situation was absolutely brutal in the last year of the Bush presidency—with private-sector job loss of more than 800,000 in his last month. Then, after the American Recovery and Reinvestment Act was signed into law by President Barack Obama and started to have an effect, private-sector job losses became fewer and fewer. ARRA spending on infrastructure, clean energy investments, unemployment compensation, and other purposes, as well as the ARRA tax cuts, had their desired effect of pumping cash into the economy, employing people, revivifying the customers that businesses rely on, and addressing, in part, the jobs crisis.
The decline in the numbers of jobs being lost turned to net job gains in early 2010, and generally things were getting better. In 2011, the three months from February through April, each with job growth of more than 200,000, were encouraging—even if growth was not as strong as we would all like to see. The relatively good news, however, came to an end in May when only 83,000 net private-sector jobs were created. Forecasts for the June number are also well short of 200,000.
It's more than a coincidence that this slowing pace began when the attention in Washington, financial markets, and the media turned from the 2011 budget to the debt limit—and when Republicans in Congress and their conservative allies started most pointedly digging in their heels on a debt limit increase, attaching extreme conditions for their votes. That's a situation that would give any rational business pause.
It wouldn't be at all surprising to see an economic impact given the potential effect of a failure to raise the debt limit and the chance that this scenario may play out. After all, even if one believes the chance of inaction is small, it's a big risk. One would expect to see decisions on hiring and investment postponed until the uncertainty is relieved. That's not to say every business and corporation has its eyes on the debt limit debate as it makes its decisions. But the doubts about the economy that the debate is creating are certainly causing greater caution.
Businesses in this country hire millions of people each month, and if that caution is causing just 100,000 or 200,000 fewer hires than would otherwise occur, that would show up as a large impact on net job creation. And that may be just what's happening.
Michael Ettlinger is the Vice President for Economic Policy at American Progress.
See also:
The positions of American Progress, and our policy experts, are independent, and the findings and conclusions presented are those of American Progress alone. A full list of supporters is available here. American Progress would like to acknowledge the many generous supporters who make our work possible.
Authors Michael Ettlinger
Vice President, Economic Policy