Continued Job Growth in July Points To Persistent Strength in Economic Recovery
Continued Job Growth in July Points To Persistent Strength in Economic Recovery
The recovery of all private sector jobs points to a lingering strength in the economy, but overaggressive Fed action to tackle inflation risks causing a harmful downturn.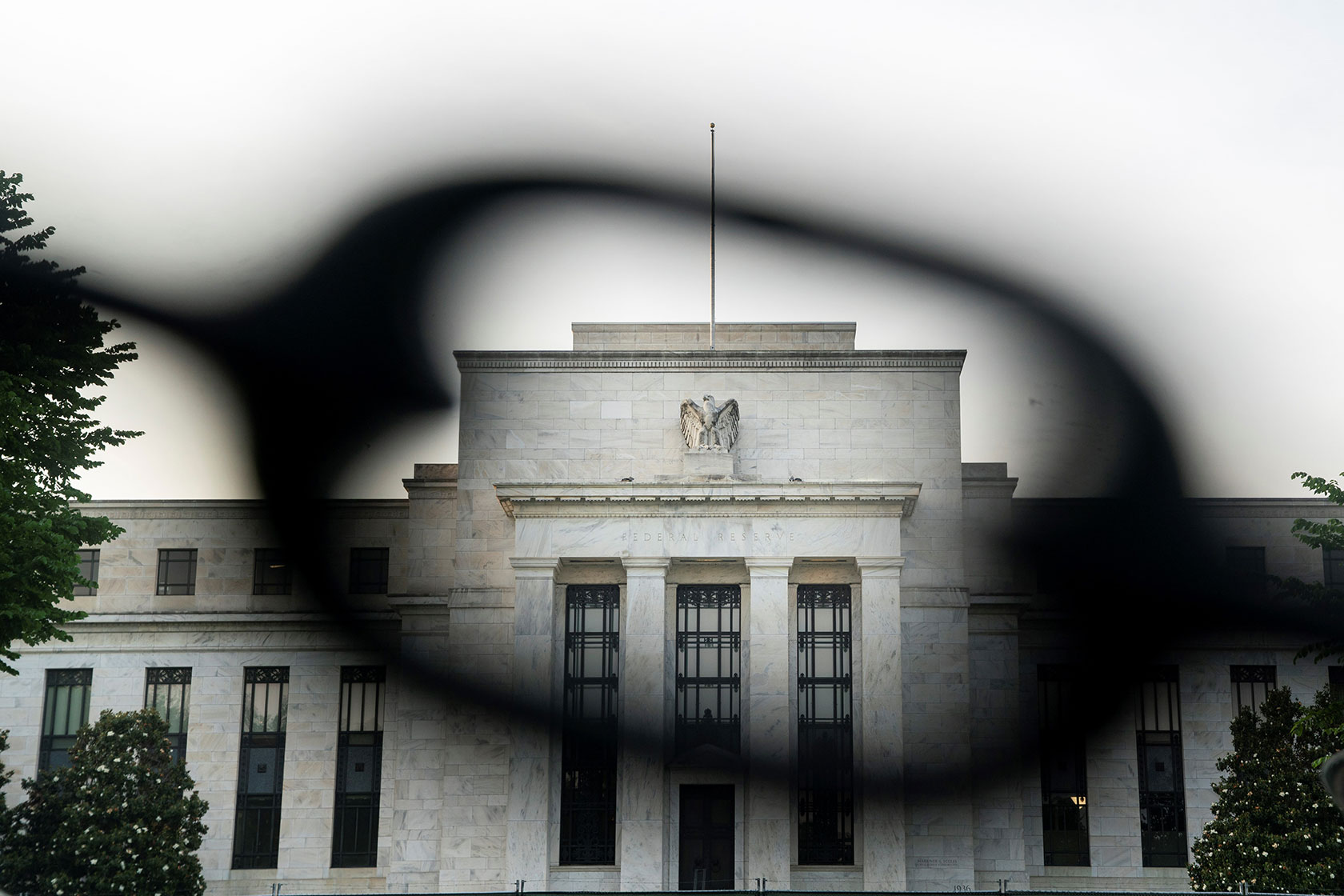 Over the past two years, the U.S. economy under President Joe Biden has experienced a rapid recovery from the devastation wrought by the COVID-19 pandemic. In fact, the latest jobs report shows that the United States has recovered all net private sector jobs lost due to the pandemic—far earlier than initial projections estimated. And while inflation has imposed significant costs on families, there are signals that the worst price increases are behind us as the cost of many key raw materials trends downward.
The Biden jobs boom
Under President Biden, the United States has added 9 million jobs—the highest number of jobs added in any president's first 17 months. Not only is the unemployment rate at a historic low of 3.6 percent, but more Americans are now employed in the private sector than at any time during the previous administration. As a result, the number of Americans making initial claims for unemployment benefits is the lowest it has been in more than half a century, and long-term unemployment saw its fastest decline on record in the 12 months following enactment of the American Rescue Plan Act (ARPA).
This unprecedented recovery in employment would not have been possible without President Biden's rescue plan. Signed into law in March 2021, ARPA provided funding for key public health measures, such as a historic vaccination and medical supply distribution efforts that were key to getting Americans back to work safely. Before ARPA, in February 2021, the Congressional Budget Office (CBO) projected that the unemployment rate would be 5.1 percent in fiscal year 2022. But one year later, in May 2022, the CBO projected that the unemployment rate would be 3.8 percent in FY 2022, with the actual rate in June 2022 even lower, at 3.6 percent. This recovery in employment was not inevitable: A Moody's Analytics report found that without ARPA, "Because of the weakened economy, unemployment rises back over 7% in summer 2021 and remains materially higher after that."
Additionally, the Biden recovery has been one of the most equitable recoveries in U.S history, with demographic groups that have been left behind in past recoveries making record-quick job gains. In fact, according to a White House report released in May of this year, Hispanic unemployment and Black unemployment experienced their largest calendar-year drops on record and since 1983, respectively, with both now below pre-pandemic levels.
Figure 1
See also
Biden's Jobs Boom: How Policies Boosted the Labor Market Recovery in 2021
Report
Biden's Jobs Boom: How Policies Boosted the Labor Market Recovery in 2021
---
Economic growth
Under President Biden, the United States has shattered economic growth projections and outpaced the world. In 2021, the economy grew faster than in any year since 1984, regaining all losses from the pandemic and even surpassing pre-pandemic levels faster than any other G-7 nation.
Despite fears of a recession picking up steam in 2022 following aggressive interest rate hikes by the Federal Reserve, an assessment from the International Monetary Fund in late June indicates that the United States is still on track to "narrowly avoid a recession" in 2022 and 2023. Meanwhile, net domestic investment remains at an all-time high, as business investment in inputs such as equipment, software, and other productivity-boosting items stood at a 6.8 percent annual rate last quarter. For example, the construction of new manufacturing facilities is up 116 percent over the past year, with more companies moving supply chains back to the United States and out of countries such as China to avoid the kind of disruptions experienced during the pandemic. This, in turn, is leading to a revival in the manufacturing sector. In fact, total manufacturing jobs in June 2022 exceeded February 2020 levels.
Figure 2
However, in addition to global economic uncertainties, the threat of overly aggressive rate hikes by the Federal Reserve could undercut this forward momentum in growth. In a June hearing on Capitol Hill, Federal Reserve Chairman Jerome Powell himself admitted that a recession as a result of the Fed's tightening is "certainly a possibility."
See also
The Biden Boom: Economic Recovery in 2021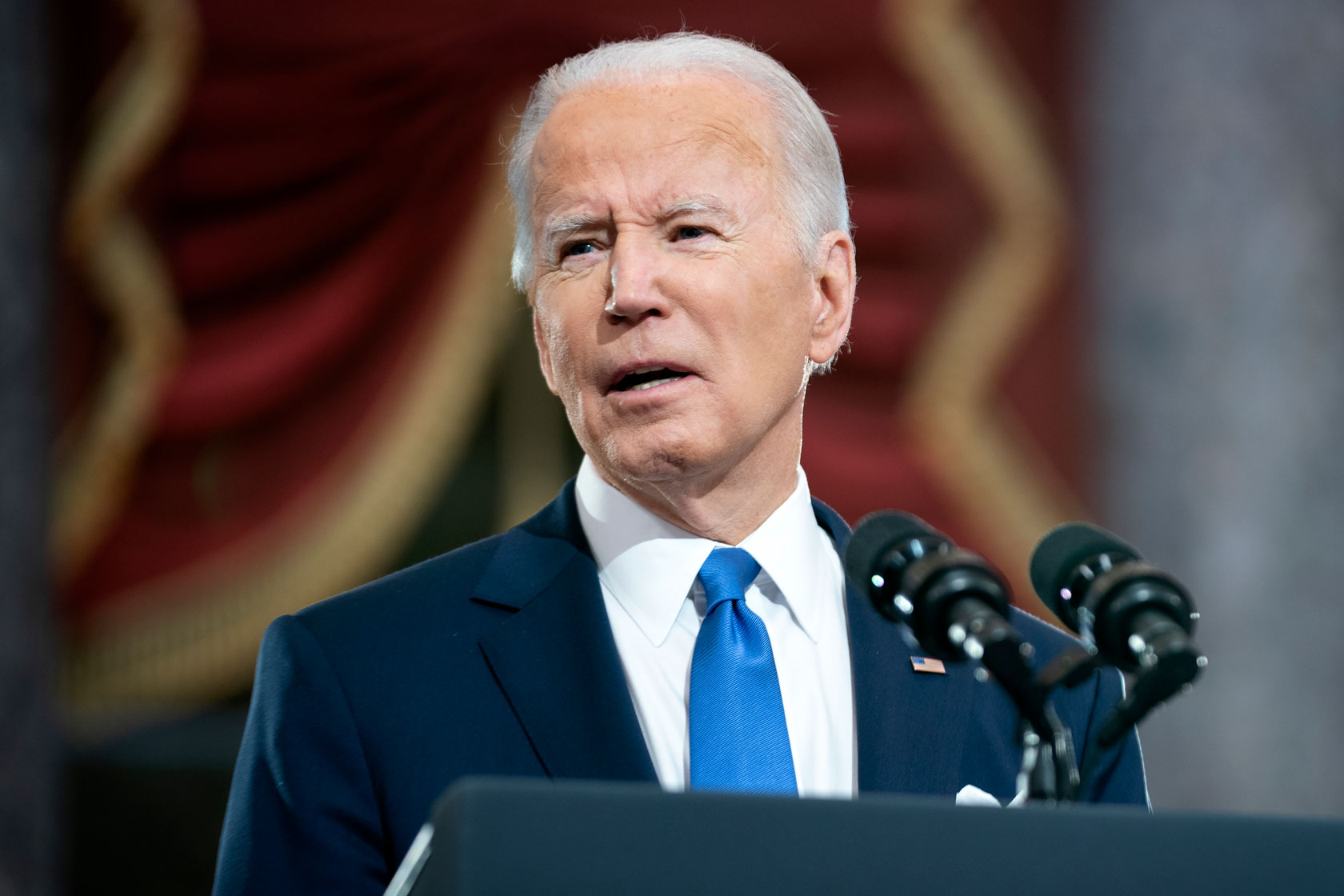 Article
The Biden Boom: Economic Recovery in 2021
---
Global inflation
Even though the United States has experienced record economic growth and a historic labor market recovery, inflation has reached levels not seen in recent decades. This issue is not unique to the United States, however, as other countries, such as Britain and Canada, are also seeing 40-year highs—indicating the large role of pandemic-induced supply chain disruptions as well as the Russian invasion of Ukraine. Fortunately, there are signs the worst inflation is behind us.
The problems that post-pandemic economies have been facing largely lie on the supply side, as producers have struggled to make goods at the increased pace demanded by consumers amid global supply chain issues. Indeed, an analysis published in late June by the Federal Reserve Bank of San Francisco found that after breaking down the components of the current wave of inflation, "Supply factors explain about half of the run-up in current inflation levels. Demand factors are responsible for about one-third, with the remainder resulting from ambiguous factors."
In recent weeks, the factors that make up these supply chain costs have notably been seeing significant declines in price. For instance, the cost of freight shipping has gone down, with freight forwarder Flexport reporting shipping container import costs dropping by half as well as a 35 percent reduction in transit times. Meanwhile, this month, gas prices are experiencing their steepest decline since the pandemic. And prices for raw materials such as wheat, corn, and copper have all trended downward over the past month.
See also
The Inflation Reduction Act Brings Down Costs and Boosts Energy Supply, Cutting Inflation and Making Historic Investments
Fact Sheet
The Inflation Reduction Act Brings Down Costs and Boosts Energy Supply, Cutting Inflation and Making Historic Investments
---
Conclusion
The Federal Reserve is expected to be the key actor in addressing inflation on the demand side. But overaggressive Fed action risks putting millions out of work and would fall hardest on the most vulnerable, including low-wage workers and people of color, who have finally been able to make gains after decades of stagnation. Rate hikes are a blunt tool ill-fitted to solve the current supply-side issues that have been the biggest driver of inflation. In fact, they could even weaken the supply side in the process by harming continued investment that would improve the productive capacity of the economy.
It's important that inflation concerns do not overshadow the historically strong and equitable recovery.
If not careful, the Fed could cause a recession, for example, by reducing business investment or causing consumer demand to pull back. It's important that inflation concerns do not overshadow the historically strong and equitable recovery. Instead, Congress should take action on meaningful legislation such as the Bipartisan Innovation Act, which would foster innovation and strengthen critical supply chains. Only then, can we ensure continued sustainable growth and economic progress for all.
The positions of American Progress, and our policy experts, are independent, and the findings and conclusions presented are those of American Progress alone. A full list of supporters is available here. American Progress would like to acknowledge the many generous supporters who make our work possible.
Author Zahir Rasheed
Former Research and Press Assistant