Confidence in Government Down Despite Improvements
Confidence in Government Down Despite Improvements
New Studies Underscore the Government's Dilemma
Government officials need to do a better job of advertising their successes, especially at a time of growing demand for public sector services, writes Pratap Chatterjee.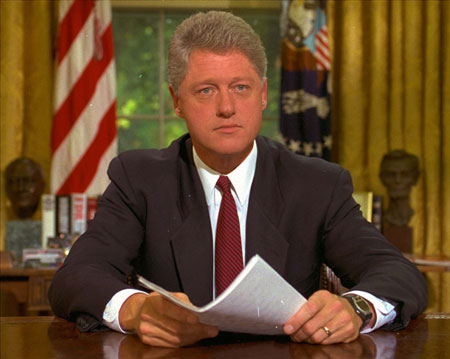 Government agencies are doing a better job of delivering services to the public even as more people have lost confidence in them. An October 26 ABC/Yahoo poll found that optimism in the country's system of government has dropped to a new low in 36 years of polling. While an October 27 Government Accountability Office study, on the other hand, found that 13 years of systematic focus on customer satisfaction standards has brought major improvements to Washington's service delivery.
These seemingly conflicting findings underscore the challenge facing public officials at a time of mounting popular resentment toward Washington. Government officials need to do a better job of advertising their successes, or else risk having the popular perception of government become entirely colored by unflattering news reports.
A call center at the Veterans Benefits Administration, for example, now answers calls within 10 seconds, and only drops, or "abandons" 1.3 percent. Those results exceed the VBA's goals of answering calls within 20-seconds and abandoning 2 percent.
President Bill Clinton first mandated the creation and measurement of customer satisfaction standards with Executive Order 12862 in 1995. Some 570 federal departments, agencies, organizations, and programs have now issued a total of 4,000 customer services standards.
The Department of Health and Human Services has issued a standard for Medicare and Medicaid that 80 percent of callers would be on hold for less than two minutes. The Veterans Health Administration set a standard that new patients in the Medical Care program receive appointments within 30 days of the appointment creation date.
Other government agencies have tried to manage customer frustration by providing more useful information. The Customs and Border Protection, for example, shows airport and border wait times online.
Setting realistic standards and consistently hitting targets certainly should help improve the public perception of government over time. Yet agency reports about their improvements are sometimes unavailable or inaccurate.
A July 2010 GAO report found that while border wait times for commercial vehicles on the Canada-U.S. border have generally decreased due to lower traffic volumes, the reported border wait-times data are collected using inconsistent methods and are unreliable.
It is essential at a time when economic difficulties fuel both antigovernment sentiment and growing demand for government services that the public sector not only do a better job—but do a better job of showing it.
Pratap Chatterjee is a Visiting Fellow at American Progress focusing on federal procurement reform.
The positions of American Progress, and our policy experts, are independent, and the findings and conclusions presented are those of American Progress alone. A full list of supporters is available here. American Progress would like to acknowledge the many generous supporters who make our work possible.