Comment on Fourth Quarter GDP Figures
Comment on Fourth Quarter GDP Figures
Economic growth took a dramatic nose dive in the fourth quarter of 2005. The Bureau of Economic Analysis (BEA) reported that gross domestic product (GDP) grew only by an annualized rate of 1.1 percent in the fourth quarter of 2005. This was the smallest economic growth rate in three years and a sharp decline from the 4.1 percent growth rate of the third quarter of 2005.
For the past few years, the economy has been carried forward by consumer spending on consumption items and private homes. These gains were fueled more by new consumer debt than by any actual income gains. Today's figures show that in the fourth quarter of 2005, consumers simply ran out of steam. Consumer spending increased by a mere 1.1 percent – its smallest increase since the middle of the last recession in the second quarter of 2001. Also, consumer spending on new homes and home renovations grew by only 3.5 percent in the fourth quarter, less than half the increase of the third quarter.
The decline in consumer spending is likely a result of a slowdown in house price increases, allowing for fewer home equity cash-outs and rising interest rates and higher debt service. Essentially, consumers are finding it harder and harder to spend their way into greater debt. The Office of Federal Housing Enterprise Oversight (OFHEO) already reported a slowdown in house price gains for the third quarter of 2005, especially in markets that had seen above average gains. Also, the Federal Reserve reported that the debt service relative to households' disposable income had reached its highest level on record with 13.8 percent in the third quarter of 2005.
With consumers running out of steam, the onus is on other economic sectors to pick up the slack. Most notably, business investment should take the place of consumer spending. However, business investment also grew much slower, 2.8 percent less than in the prior quarter of 2005, when it expanded at three times that rate, 8.5 percent. This was the slowest expansion in business investment since the first quarter of 2003, when investment actually declined.
Growth in business investment is also necessary to counter the effect of declining federal government spending. Defense spending dropped by 13.1 percent in the fourth quarter, more than offsetting the 6.9 percent increase in non-defense spending, resulting in an overall decline of 7.1 percent in federal government spending. This decrease was also enough to offset spending increases by state and local governments, such that total government spending declined by 2.4 percent in the fourth quarter – its largest decline since the first quarter of 2000.
With large deficits looming at the federal level for the foreseeable future, it is unclear how much the federal government could increase its spending again. The White House has already indicated that the budget deficit for fiscal year 2006 will likely top $400 billion and Goldman Sachs projected on November 11, 2005 that federal government deficits will be $5 trillion over the next decade.
This also has repercussions for another trouble spot in the economy, the trade deficit. After all, Federal Reserve data show that an astounding 80.8 percent of new Treasury issues between March 2001 and September 2005 have been purchased by foreign investors. Large capital inflows have helped to fuel a debt boom in the U.S., but have also maintained the comparatively high value of the dollar. This has certainly contributed to the growing U.S. trade gap. In the fourth quarter, the trade deficit reached 6.2 percent of GDP. This was the first time that the trade deficit exceeded 6 percent in any given quarter since the BEA started keeping quarterly records in 1947. For all of 2005, the trade deficit averaged 5.8 percent of GDP, the largest deficit since the Great Depression.
With large deficits looming and a slowdown in debt-driven consumer spending apparently in the making, U.S. economic growth needs a new foundation. Higher wages must form that foundation. Unfortunately, average wages have a lot of catching up to do. After accounting for inflation, weekly wages dropped for the past three years in a row, according to data from the Bureau of Labor Statistics (BLS). These decreases were enough to erase much of the modest wage gains made in prior years. By December 2005, inflation adjusted weekly wages were lower than at the end of the last recession in November 2001 and only 0.2 percent higher than at the end of the last business cycle in March 2001. Stronger wage growth would fuel renewed expansion in consumption and would do so on a more sustainable basis. In turn, healthier consumer spending would give businesses incentives to increase their investments at a faster pace again.
Dr. Christian Weller is a Senior Economist at the Center for American Progress.
The positions of American Progress, and our policy experts, are independent, and the findings and conclusions presented are those of American Progress alone. A full list of supporters is available here. American Progress would like to acknowledge the many generous supporters who make our work possible.
Authors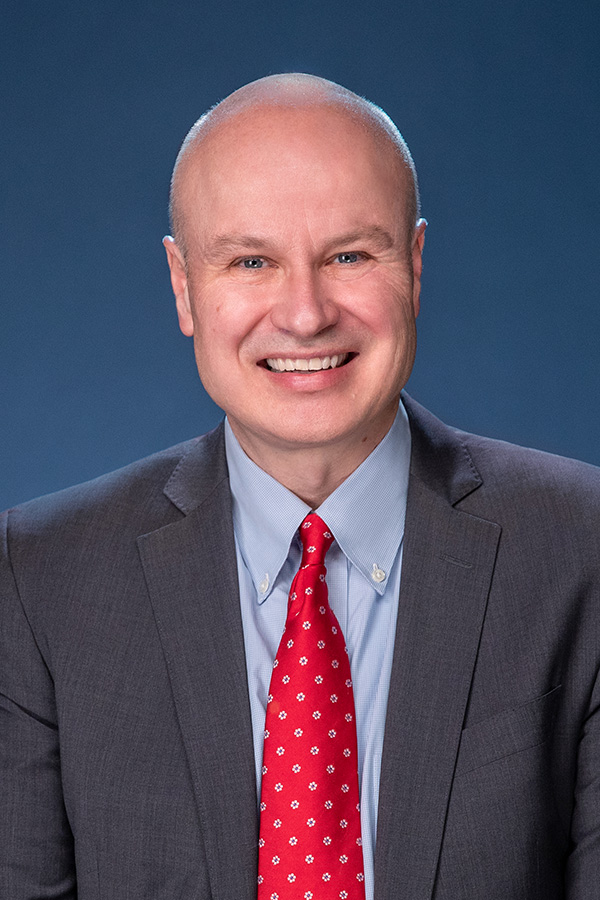 Senior Fellow