Combating Islamophobia in Florida
Combating Islamophobia in Florida
An Interview with Muhammed Malik
Muhammed Malik talks to Eleni Towns about his recent success defeating Florida's anti-immigrant racial profiling bill.
Part of a Series
SOURCE: Muhammed Malik
This interview is part of the Young Muslim American Voices Project, a project launched in 2009 by the Faith and Progressive Policy Initiative that seeks to strengthen the voices and visibility of young Muslim-American leaders.
Muhammed Malik is a 28-year-old Kashmiri-American human rights advocate, social commentator, and nonprofit consultant who was born and raised in Miami, FL. A former executive director of council on American-Islamic Relations (South Florida), Muhammed also worked at the ACLU Florida, coordinating its work through the Racial Justice and Voting Rights Projects.
Muhammed is a founding partner of the Black Mangrove Collective, co-producer of Miami's acclaimed "Let's Talk About It" weekly radio show (880 AM), and serves as a board member of South Florida Interfaith Workers Justice, No More Tears, and the City of North Miami Beach's Multicultural Affairs Commission. He speaks regularly at universities, places of worship, and conferences, and he's been featured by various media outlets including Al Jazeera, CNN, NPR, Democracy Now, The Miami Herald, and The Sun Sentinel.
Eleni Towns: Muhammed, I'd like to start by asking how you got involved in immigration issues.
Muhammed Malik: It came from my own understanding and going through the Koran. Historically, Muslims have been battered by war and forced to move from place to place. Many of the early Muslims were refugees or seeking political asylum. Today we have Muslims from Bosnia to Palestine fleeing war and coming to this country. The narrative is embedded in our scripture. The first Muslims to come to this country were African Americans who came as slaves, as migrants.
E: You recently worked with a large coalition to defeat an anti-immigration bill in Florida. Can you tell us about the bill and what was at stake?
M: In Florida, just like in Georgia and other states, there was an attempt to pass an Arizona copycat bill. The bill would've given local police officers enforcement powers to carry out federal immigration laws. Officers patrolling the streets could've stopped anyone who looked "suspicious"—maybe because they didn't speak English well or had a foreign-sounding name. This kind of broad, sweeping power is dangerous and leads to racial profiling. Also it builds mistrust and makes communities less safe because residents are afraid to report crimes to the police.
The bill would've also had a harmful economic impact. Florida is a tourist state. We really love and need our tourist dollars from Japan, the Middle East, Latin America, and all around the world. People especially come to Miami and Disneyland. Businesses understood that tourists, including a lot of international tourists, would've been scared to visit. And small business would've been especially hurt—mothers and fathers trying to provide for their kids and pay their mortgage.
For some in our coalition, it was economic concerns. For others, it was public safety or racial profiling fears. But across the board—rich, poor, white, or brown—people were engaged.
E: The coalition created the We Are Florida campaign, which gathered all these communities and voices together.
M: We Are Florida was a breath of fresh air. Numerous groups statewide—Florida Immigration Coalition, Recount, ACLU Florida, Interfaith Workers Justice—came and worked together.
Campaigns like this take preparation and infrastructure, so it was important that we got started early and were prepared. You must anticipate threats that could come in any form—like an anti-Sharia bill. Florida Immigrant Coalition took the lead. We had a series of early convenings where people broke down in groups to discuss the campaign at the grassroots level, the state policy level, and communication strategy.
The communication strategy was especially successful. We Are Florida was a branding campaign that was positive and represented a Florida that believes in justice and dignity. For example, on the website we used images of oranges, which resonates with the agriculture business, day laborers, and citizens who see oranges as a staple of Florida. Everybody loves orange juice.
E: What was the process for your communication strategy? Did you test messages?
M: We first established principles of the campaign and in early meetings determined the issues we care about. The communication strategy emphasized these principles: equality, equity, fairness, and justice.
Then the job was to get the message out. We did this through demonstrations, grassroots lobbying, teach-ins, study-ins, children's marches—even delivering baskets of vegetables to legislators as they walked into their chambers. We provided lots of opportunities for action.
Social media also played a role. Through Facebook, Twitter, and email listserves, we could do rapid response, post articles, network activities, and events—and work in real time.
On our campaign listserve, participants were updated across the state on what was happening that day, or what just happened in a meeting or event.
Another important piece was the role of Spanish-speaking media, which was absolutely critical to our success. We could speak to the international community and to Latino communities within Florida. Spanish-language media understood the importance of this bill.
It was such big news in the state that we didn't have to buy ads. You could go to the cafeteria and hear people talking about it in line at the grocery store. You would hear a woman talking about it on her cell phone.
E: How were faith groups involved in these efforts and what value did they bring?
M: The interfaith community was critical to the campaign. Christians and Latino churches mobilized people and organized buses to Tallahassee. They held group prayers and lobbying sessions. In Central Florida an imam went door to door in his neighborhood to gather signatures against the bill.
Clergy spoke from the pulpit with a moral message. You can have advocates talk about the legal and technical aspect of the bill, but when people of faith speak about the violation of our dignity as a sin, it has a large impact.
Faith messaging wasn't the official message of the We Are Florida campaign but it was an important part of the outreach. And we had unlikely allies, including conservative evangelicals who were moved by the universal principles of equality and justice, to come together in the campaign.
One great moment occurred during a critical budgetary hearing, when folks spontaneously came together and started to pray. They didn't do it to create a spectacle but because they needed the Lord's help. I think this had an impact because it spoke to the consciousness of the legislators. It is one thing to have an advocate offer talking points, but it is another thing to see people praying. Legislators are reminded of moments when they sought the Lord's help.
In general, the involvement of faith leaders really depends on how well organizations are connected to faith communities, and how ready faith communities are to get involved in political issues.
In many Muslim communities, you have a double-edged sword. Many Muslims wanted to get involved in our coalition and fight against racial profiling and anti-Sharia legislation but were scared and frightened.
E: How were Muslim American communities involved in these campaigns?
The Council on American Islamic Relations was very involved in the We Are Florida campaign. I spoke in mosques, and Muslim citizens spoke to their legislators. In many ways the concerns in the Muslim community around the racial profiling bill were more pronounced because of the overlap between immigration and counterterrorism policies. There was thus a lot of Muslim involvement in the campaign.
At the same time, because of the anti-Sharia legislation, there was heightened concern. Remember, this all comes in the context of mosques being bombed in the past year, the Koran burner, and more. Florida has been described by many as the most Islamophobic state in the country.
In a very interesting way, however, I think there is a positive movement coming out of this. Ever since 9/11 the Muslim community has been shell-shocked. There has been a visceral fear of getting involved in anything "political." Some people even felt scared to have a congressperson come into the mosque to speak about their vision and platform.
But our community has started engaging more. The voting rate has increased. Institutions have grown, and I think a lot of it is a direct outgrowth of these attacks. I look at how people are talking about things they never talked about before, like the need to study social sciences and understand public policy. I work a lot with our youth, and parents used to say, "Go to medical school. Don't get involved in political things." Now they're telling their kids to take internships in D.C.
E: Is there fear that the anti-Sharia legislation will pass in Florida?
M: In some other states it's a different thing, but in Florida I don't think it will pass.
It is important to say that the anti-Sharia bills are a rabid expression of Islamophobia. But these are things we see periodically when election season comes.
In 2010 we had the "Ground Zero masjid" controversy and proposed Koran burning. It is not a coincidence. Every couple of years it happens.
What I am glad to see is that the Muslim community is becoming more sophisticated and talking about these election cycles as opportunities. What are ways we can build new alliances? What are ways we can head off the bad efforts from the past?
E: What is next in Florida? What are you most concerned about and what gives you hope?
M: We Are Florida still exists, and we have battles coming up. Our two priorities are the prison industrial complex and the 2012 elections. Contractors want to build prisons and detention centers in Florida. We need to get communities together to push them back. We also need to look ahead. What is going to happen in 2012? Are anti-immigrant bills going to resurface? We are planning to engage in cross-cultural, cross-religious dialogues to ensure that this won't happen.
What gives me hope is our recent success in defeating Florida's anti-immigrant racial profiling bill. But we have a long way ahead of us.
To pass comprehensive immigration reform, we need to first take care of this reactionary political environment. A big part of that will require better communication strategy among progressives. With the We Are Florida campaign, we saw how communications was a key to success. I think the same will be true nationally. For comprehensive immigration reform to succeed, we need a different political environment.
Right now a priority should be to halt deportations, particularly among DREAM Act students. That is something that could be workable now, even given the climate we are in.
E: To switch it over a little bit, I know you are a student of liberation theology (a Christian movement in political theology that interprets the teachings of Jesus Christ in terms of a liberation from unjust economic, political, or social conditions). How have your faith and your studies of other faiths influenced your work?
M: I lived in Georgia for four years and went to a Christian boarding school. Then I lived in a Jewish community. I grew up as a Muslim, and I was very involved in the community my entire life. Social justice has always been a very important aspect of our lives. My family was involved in the civil rights movement. And so when 9/11 happened—just like many Muslims—the first thing I did was look to my faith to try to understand this new reality.
When I started to read the text and relate it to my life, I began to understand how social justice is an inherent impulse not only within Islam but within Christianity.
When I was a student at Florida International University, I studied liberation theology and read Gustavo Gutierrez, Oscar Romero, and Reinhold Niebuhr. I saw a singular thread that ran through everything. I saw Malcolm X, for example, who I guess in Muslim American history is a primordial liberation theologian. Martin Luther King was a liberation theologian in that he got his inspiration from his religion and saw how religion directly related to the social and economic conditions that strangled folks who were trying to make ends meet.
It's interesting because after 9/11, when people would talk about jihad, I felt like this word—which is very important to our faith—somehow either became apologetic or got hijacked by reactionaries. I began to take back certain words.
Jihad is an internal struggle to achieve certain values such as honesty and forthrightness, which are qualities that many different religions teach.
I see jihad also as an external struggle against certain forms of institutional sin—cleansing your environment of racism and poverty, for instance.
I think there are a lot of younger folks beginning to interpret the Koran and seeing how it fits with the empirical reality they live in and with the principles they are taught.
E: Thank you so much for speaking with us today, and thank you for the great work you are doing in Florida.
M: Thanks a lot.
Eleni Towns is a Special Assistant to the Faith and Progressive Policy Initiative.
See also:
The positions of American Progress, and our policy experts, are independent, and the findings and conclusions presented are those of American Progress alone. A full list of supporters is available here. American Progress would like to acknowledge the many generous supporters who make our work possible.
Authors Eleni Towns
Policy Analyst
Explore The Series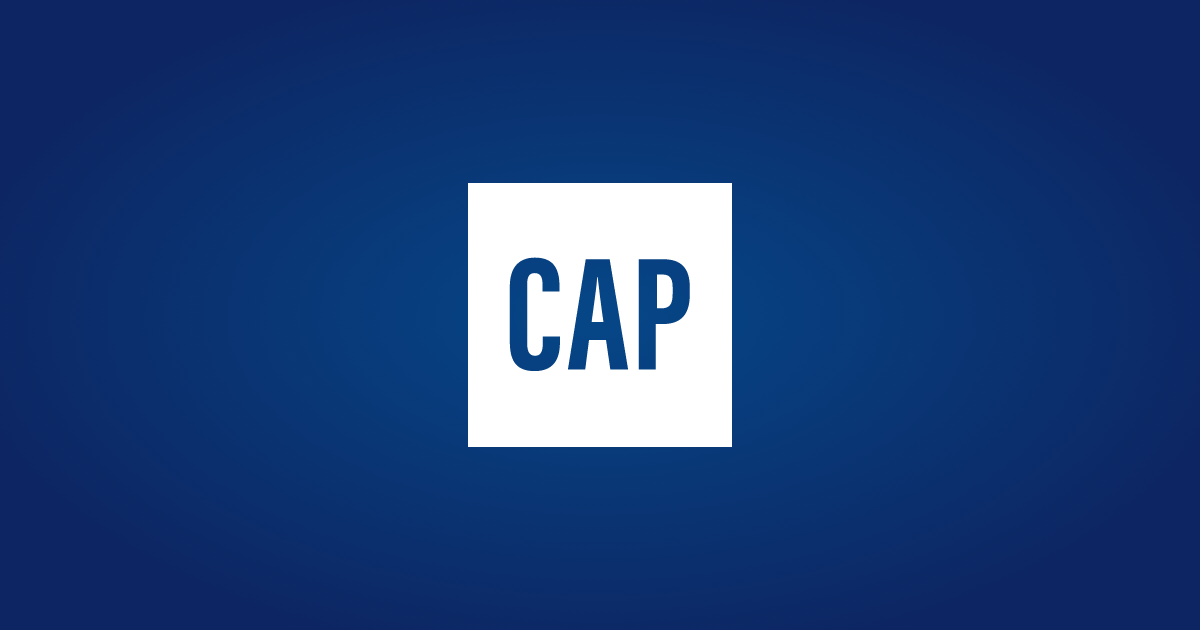 Previous
Understanding Sharia Law
Next
Targeting the Innocent