How to Combat Sexual Harassment in the Workplace
How to Combat Sexual Harassment in the Workplace
Effectively tackling harassment requires an intentional, unwavering commitment from employers, employees, and policymakers to challenge and change workplace culture from top to bottom.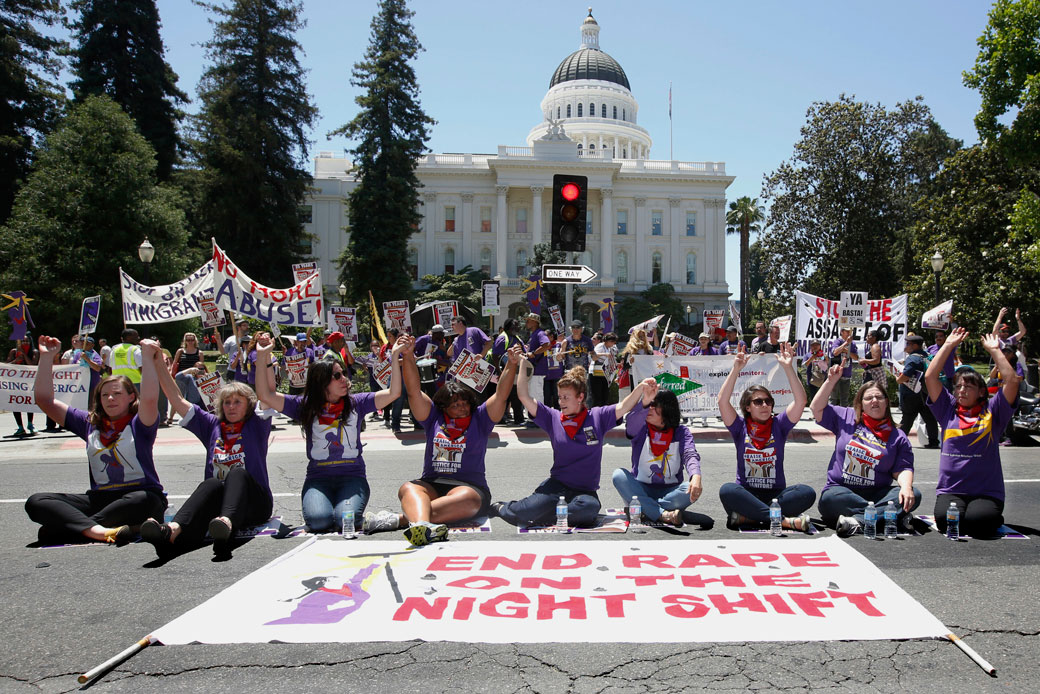 The most recent revelations about sexual harassment perpetrated by Harvey Weinstein, the prominent movie producer, are the latest in a seemingly endless string of blockbuster stories about high-profile figures and allegations of sexual harassment, pay-offs, and cover-ups. With each story, there are sordid, troubling accounts from victims—many of whom were ignored or dismissed at the time the incident occurred—followed by outrage and disbelief from co-workers, professional colleagues, and the media.
But, the reality is that the prevalence of sexual harassment should no longer be surprising. Sexual harassment—such as unwanted sexual advances and other actions of a sexual nature used as a condition of employment, to interfere with an individual's work, or to create a hostile or intimidating work environment—has been an unfortunate part of the workplace for years. Most cases occur out of sight or behind closed doors; most victims are not famous and never have their stories told. This year marks 40 years since the 1977 decision in Barnes v. Costle, a less well-known but important ruling that helped lay the groundwork for protections against sexual harassment in the workplace. The case involved an African American woman, Paulette Barnes, whose job was ultimately abolished after she rebuffed her supervisor's repeated sexual advances. After the lower court dismissed her case, arguing that her supervisor's requests for sex did not violate the law, a federal appellate court found for the first time that sexual harassment constituted illegal sex discrimination in violation of Title VII of the Civil Rights Act of 1964. In the years that followed, other cases would tackle similar questions. In 1986, the U.S. Supreme Court ruled in the landmark case Meritor Savings Bank v. Vinson that sexual harassment creating a hostile environment violated Title VII's protections against sex discrimination.
Changing the law and changing workplace culture, however, are two different things. Today, decades after sexual harassment was declared illegal by the courts, it remains a stubborn presence in the workplace. A review of charges filed with the U.S. Equal Employment Opportunity Commission (EEOC) reveals that in fiscal year 2016, nearly one-third of the 91,503 charges filed involved some allegation of harassment. These charges included not only charges alleging sexual harassment but also charges involving other forms of harassment, such as those based on race, age, disability, and national origin. Of these harassment charges, slightly more than 45 percent—12,860 charges—involved allegations of sex-based harassment. This includes harassment involving sexual advances or sexual coercion, as well as harassment based on an individual's sex, such as using demeaning or degrading comments about women. The continued prevalence of harassment claims prompted the creation of an EEOC task force in January 2015 to undertake an 18-month, in-depth look at all forms of harassment in the workplace. The task force issued a comprehensive report in June 2016 and identified a range of measures—from greater organizational leadership to stronger anti-harassment policies, comprehensive training, and peer-to-peer interventions—that employers, employees, government, and researchers can take to combat harassment and improve workplaces overall. It also noted the need for more research on the prevalence of sexual harassment, including less-researched areas such as harassment based on sexual orientation and gender identity.
Yet, sexual harassment persists and, to achieve change, it is important to closely examine what is holding progress back. First, sexual harassment by definition invokes discussion about sex and intimacy, which are two issues that many people may be uncomfortable discussing in public. Few people want their motives or actions second-guessed or scrutinized for fear of being blamed, thus many victims choose to stay silent. Victims often are unwilling to come forward because they are concerned that their complaints will not be believed or that they will face retaliation. The EEOC task force report noted that sexual harassment was significantly underreported, pointing to research estimating that 70 percent of workers who experienced sex-based harassment never formally reported it. Second, sexual harassment—as is the case with other forms of harassment—is often about power and taking advantage of a power imbalance. The sexual threats used to carry out harassment are the tools used to exert power over victims to make them feel weak and remind them of their lack of power within the workplace. This misuse of power can be especially challenging for women of color who may be targeted because of a combination of biases related to their gender and race or ethnicity. Research has also shown that even women who occupy positions of authority are targets of harassment to diminish or undermine their power within their organization. Third, sexual harassment requires a fundamental change in workplace culture, which simply does not happen overnight. Establishing new standards and expectations of appropriate conduct to achieve systemic change can threaten the status quo and provoke resistance to change. Finally, underlying attitudes and stereotypes about women, men, and their proper roles that are firmly ingrained in workplaces and individuals themselves influence sexual harassment. Such attitudes can infect workplaces and fuel harassment, and collectively, perpetuate a workplace climate where sexual harassment continues to thrive.
There are steps that can be taken by the government, employers, and employees to combat these problems and accomplish meaningful change. But, it requires intentional, consistent, and comprehensive efforts to target illegal conduct, change workplace culture, and establish a new normal.
1. Show leadership through zero-tolerance
Eliminating any form of harassment must begin with leadership from the very top of an organization to make clear that such conduct is neither tolerated nor acceptable. This means more than lip service; it means backing words with clear measures of accountability and transparency about process. When President Donald Trump quickly defended former Fox News personality Bill O'Reilly against multiple accusations of sexual harassment by questioning the veracity of his accusers without any facts, he sent a message that women's complaints should be viewed with suspicion or not believed. When he dismisses his own previous crude remarks as simply "locker room talk," he makes clear his tolerance for a workplace where disparaging words are dismissed as harmless or inconsequential. All of this can be counterproductive to remedying discrimination and can create a climate that discourages reporting of illegal behavior. Moreover, selectively choosing whom to believe based on political or personal preferences casts the issue as partisan, when there should be a collective interest in creating workplaces free of harassment. Whether it is the president of the United States or the manager at a local fast-food establishment, leadership is key to setting a harassment-free tone for the workplace.
2. Establish equality as a core principle
A commitment to equality should be a foundational principle for every workplace to firmly establish that everyone deserves equal treatment and an equal chance to succeed. Sexual harassment undermines this core principle by interfering with an individual's employment for reasons other than their ability to do a particular job. Furthermore, sexual harassment is often used to isolate women or men and treat them as outsiders or objects without any role or power within a workplace. It is essential for all participants in the workplace, whether employers, employees, or enforcement officials, to affirm equality as a guiding principle that governs how each workplace operates.
3. Modernize workplace standards to respond to workers' diverse experiences and challenges
Prioritizing policies to help create modern workplaces that envision women's participation as the norm and not the exception is crucial. This means understanding the different challenges women face based on their race, ethnicity, sexual orientation, and economic status, in order to understand unique intersections, identify responsive policies, and maximize their full participation in the workforce. This approach also recognizes sexual harassment as a structural barrier within the workplace that requires workplace-based solutions—rather than personal problems without a remedy. Clearly communicated anti-harassment policies and comprehensive and consistent training, particularly for managers and supervisors, are essential to change the culture of the workplace. Educating staff about different forms of bias and strategies to combat it; measuring performance by how well staff address these issues; and creating reporting mechanisms that allow workers to raise concerns without fear of retaliation are among the different strategies that can help improve workplace climate.
4. Vigorously enforce the law at all levels
Enforcement agencies charged with investigating and resolving sexual harassment complaints must have the necessary infrastructure and resources at their disposal to do their job, such as a full complement of staff to investigate cases, access and analyze data, and seek resolutions to ensure compliance with the law. For example, the Trump administration's proposed FY 2018 budget proposes to consolidate key civil rights enforcement functions without new funding or staffing, which could impair agencies' ability to fully investigate claims. It is also critical that charges are taken seriously—from the time that a claim is reported, throughout the span of an investigation, and into the courtroom. This work could include, for example, trainings to ensure greater sensitivity when dealing with potential victims. It also means pushing for greater diversity among staff and officials throughout the legal process, and ensuring that the individuals selected to administer the law—whether federal enforcement officials, prosecutors, or judges—are committed to fairness, impartiality, and thorough investigations. For instance, research analyzing a data set of federal appellate sexual harassment and sex discrimination cases found that the presence of a female judge significantly increased the probability of success for sexual harassment plaintiffs, yet the number of female judicial appointments by President Trump remains low when compared with previous Republican and Democratic administrations. This lack of diversity could have a serious, negative impact of the ability of victims to vindicate their rights.
5. Work collectively to combat bias and stereotypes
At the center of sexual harassment are biases, stereotypes, and perceptions about women in the workplace. It is critical to confront these barriers head-on and not shy away from taking strong, deliberate steps to root out such perceptions and minimize their impact. Assumptions about women based on what they wear or that certain women are more sexually provocative because of racial or ethnic stereotypes have no place in the workplace and should not be explained away as harmless banter. Establishing clear, unwavering expectations about workplace dialogue and creating an environment of mutual respect must be a deliberate part of any effort to address sexual harassment at work.
6. Empower workers
Individuals who experience sexual harassment must have an ability to fight back, with the support of robust processes within the workplace that have teeth and result in meaningful consequences when misconduct occurs. Many cases involving sexual harassment never make their way to an enforcement agency or court but are handled in the workplace, if at all. This means that workers must be able to invoke policies and internal complaint mechanisms that take claims seriously and ensure they are investigated without retribution, retaliation, or derailing workers' careers.
These actions, taken together, could begin to change workplace dynamics and the conditions that make sexual harassment possible.
Conclusion
No one actor can single-handedly eliminate sexual harassment. It will require an ongoing commitment, persistence, and a willingness to pursue change at many different levels. There are steps all Americans can take to contribute to a better workplace climate for all workers. The Trump administration should lead by example: It should move swiftly to reject the anti-woman narrative that has infected many of its policy proposals, and it should increase rather than diminish support for vigorous civil rights enforcement. Employers should ensure that they have strong anti-harassment policies in place that are shared widely throughout their organizations, and that they foster safe working environments consistent with the law. Employees should know their rights, as well as make use of the processes available to them to raise concerns when problems arise. Ridding the workplace of sexual harassment will take time—but it is possible, if we take action now.
Jocelyn Frye is a senior fellow at the Center for American Progress. 
The positions of American Progress, and our policy experts, are independent, and the findings and conclusions presented are those of American Progress alone. A full list of supporters is available here. American Progress would like to acknowledge the many generous supporters who make our work possible.
Authors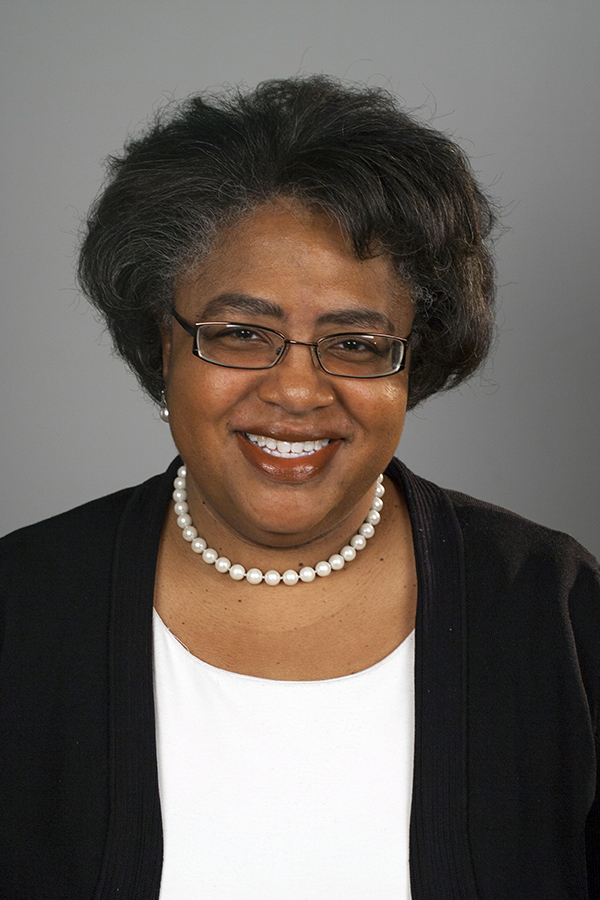 Jocelyn Frye
Former Senior Fellow