The College Affordability Act Makes Major Improvements to Quality Oversight of Colleges
The College Affordability Act Makes Major Improvements to Quality Oversight of Colleges
What you need to know about changes to accreditation.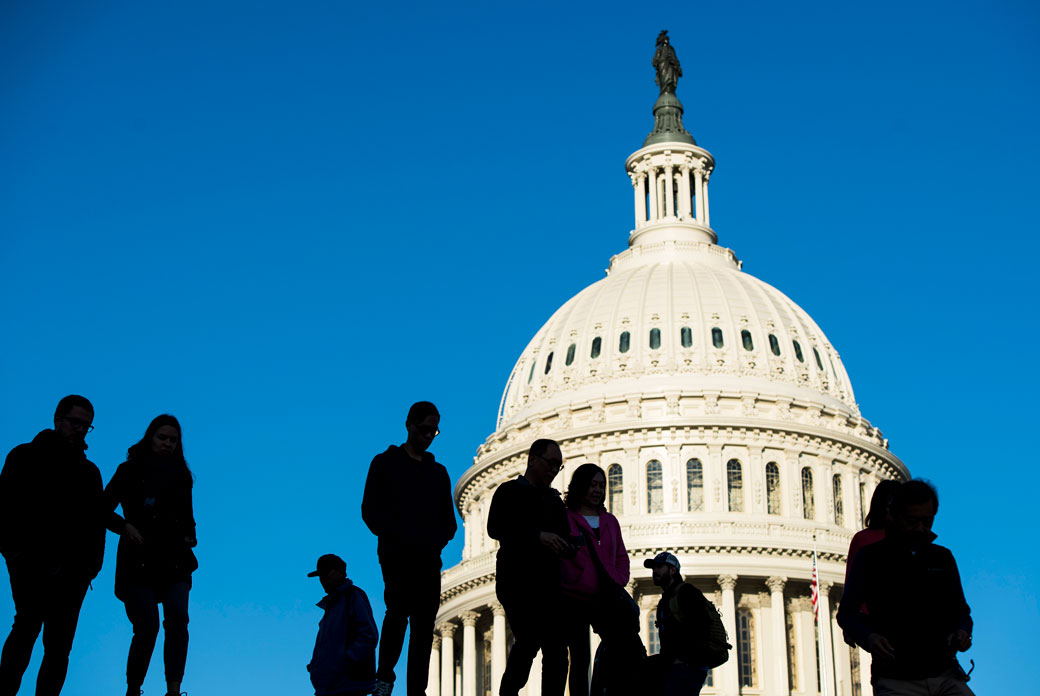 The sweeping proposal to reauthorize the Higher Education Act introduced last week by Rep. Bobby Scott (D-VA) contains a set of reforms that, if enacted, would be the most important transformation of federal quality assurance and accreditation since the early 1990s. It would require that accreditors emphasize student outcomes when reviewing colleges; ensure that more decision makers in accreditation agencies are truly independent and free of conflicts of interest; and strengthen the Department of Education's role in authorizing the agencies to serve as gatekeepers. These changes align with the Center for American Progress' priorities to ensure that all students have access to a high-quality education and that accreditation serves as the quality guarantee it should. The result would improve college quality and better safeguard students.
Here's what you need to know about the College Affordability Act's changes to quality assurance and accreditation—and how they address pressing challenges.
A focus on outcomes and improvement
The biggest quality-assurance change in the College Affordability Act is a greater emphasis on the use of student outcomes in the reviews accreditation agencies conduct of colleges to ensure they are of sufficient quality to receive access to federal student aid. This comes from the Quality Higher Education Act, legislation introduced by Rep. Frederica Wilson (D-FL) earlier this month, which currently has 27 co-sponsors.
The legislation would first require that the Department of Education convene an advisory panel consisting of accrediting agencies; a diverse range of institutions; the commissioner of the National Center for Education Statistics; and student advocates. The panel would come up with a list of measures and definitions on student completion and workforce participation that may be used to evaluate colleges. Accreditors then have flexibility on which measures they choose to evaluate the colleges they oversee.
Accreditors would be required to set both standards and benchmarks to apply to a given college in order to make sure that it is judged fairly and compared with similar institutions. Measures may vary by institution and performance benchmarks may vary by credential level. Student achievement outcomes must also be disaggregated by race, gender, income, and other factors to ensure colleges are improving how well they serve students. Finally, the National Advisory Committee on Institutional Quality and Integrity, an independent panel advising the secretary of education, will review the measures and benchmarks relative to similar agencies to ensure that one agency's standards are not demonstrably weaker than the others. Based on this comparison, the secretary may require an agency to revise its standards and benchmarks to conform with best practices.
While some have called for federal minimum standards on student outcomes and strict benchmarks that determine a college's aid eligibility—also called bright redline measures—the legislation here takes a different approach and is a fairer middle ground to both institutions and accreditors. It allows accreditors to set varied measures and benchmarks based on the diverse institutions they oversee and focuses on improvement instead of punishment. The importance of these provisions is that it moves toward consistency and standardization so that all institutions are held to high standards. These changes are also noteworthy because while accreditors have made significant progress in collecting and considering outcomes on how students fare, these data are rarely used to hold colleges accountable when they fail to improve or serve their students well.
A reduction in conflicts of interest on accreditor boards
The bill would reduce conflicts of interest on accreditor decision-making boards. These changes come from the Protecting Undergraduates with Board Limitations from Influence and Conflicts (PUBLIC) Act, introduced this month by Rep. Susie Lee (D-NV).
Under new rules, executives from colleges that are financially unstable or not in good standing with the Department of Education or an accrediting agency would be prohibited from serving on decision-making boards. The bill also strengthens the role of public members on boards. First, it increases the number of public members to 1 in 5, up from 1 in 7 today. Second, it closes loopholes that allow agencies to fill the role with individuals who have served as an institutional member in the last 10 years or are closely affiliated with institutions the agency accredits.
These changes eliminate conflicts of interest and ensure the public has a voice, providing a counterbalance to bias in decision-making. Accreditors are supposed to include members of the public on their boards. However, too often—as a CAP report found—those public commissioners have ties to the institutions the agency accredits. CAP found one agency that, as of January 2019, had two public commissioners who were also running trade associations, meaning they were lobbying on behalf of private nonprofit colleges in states that the agency oversees. These individuals receive a salary from schools accredited by the agency.
Conflicts of interests on accreditor decision-making boards lessen the chances that low-quality schools will be held accountable and increases the chances that students suffer. Efforts to reduce such conflicts strengthen the integrity of the accreditation system.
Protecting students when colleges are at risk of closure
The bill strengthens protections for students attending schools at risk of closure and ensures they have high-quality transfer options in the event their school suddenly closes. These changes originate from the Stop College Closures Act of 2019, bipartisan legislation introduced in October 2019 by Reps. Donna Shalala (D-FL), Sean Casten (D-IL), and Peter King (R-NY).
New changes require that colleges secure teach-out agreements if a school exhibits certain risk factors. To date, legislation has only required that accreditors secure a teach-out plan, which is typically just a list of schools nearby with similar programs, rather than a teach-out agreement with a guaranteed path for students. Without a formal agreement that a new school will take on students at little to no additional charge and accept their credits, a plan means nothing.
Over the last few years, numerous sudden, large-scale college closures have left tens of thousands of students with an uncertain future. Often times, there is a long list of warning signs in advance of the closure that should trigger action to secure contracts that facilitate transfer. However, accreditors have rarely pursued this action. The bill is a first step toward protecting students.
Strengthening the federal government's role in oversight
Legislation would strengthen the Department of Education's role in overseeing the agencies it authorizes as gatekeepers. Today, agencies essentially pick minimal examples of their best work to put up for review by the department. Changes would ensure that the department evaluates a representative sample of the accreditors' work and reevaluates how those examples are chosen. It would also allow the department to differentiate recognition, meaning that it could decide to oversee the accreditors that provide access to significant amounts of federal money more closely. Finally, it would increase transparency in the recognition process and require that accreditors' applications be made public when they seek to be recognized for the first time or to renew their recognition from the federal government.
Accreditors were not supposed to oversee colleges all by themselves. Congress gave responsibility to the Department of Education to make sure agencies fulfill the job. Unfortunately, the department has, in many ways, failed this duty. These changes would allow the department more flexibility to conduct in-depth reviews of the 62 agencies it recognizes and focus more on agencies with the highest potential for risk.
Increasing consistency and transparency in the accreditation process
Inconsistency in basic terminology, timelines, and processes across accrediting agencies creates confusion and raises concerns about the meaning and adequacy of accreditor standards and actions. The bill would require that accreditors agree on a standard way to warn and discipline a low-performing college. It would also require accreditors to agree on what they must disclose about the actions they take when a school is in trouble. Consistency in these areas would ensure that all institutions are being held to a high standard of performance and accountability and that students are not kept in the dark.
Conclusion
These changes would amount to the biggest shift in accreditation in decades and would set clear expectations for how accreditors could more adequately perform the role of gatekeeper. The College Affordability Act puts student outcomes and equity in outcomes at the center of quality; reforms accreditor boards to reduce conflicts of interest inherent in agency structure; and strengthens the Department of Education's role in oversight.
Antoinette Flores is an associate director for postsecondary education at the Center for American Progress.
The positions of American Progress, and our policy experts, are independent, and the findings and conclusions presented are those of American Progress alone. A full list of supporters is available here. American Progress would like to acknowledge the many generous supporters who make our work possible.
Authors Antoinette Flores
Managing Director, Postsecondary Education