Building a Student-Level Data System
Building a Student-Level Data System
Comprehensive federal data on people in college would help institutions, students, states, and the federal government.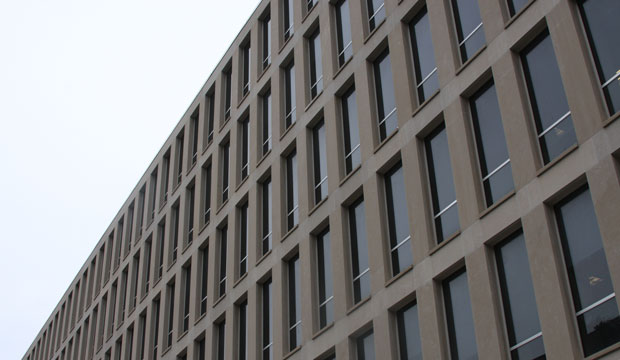 In September 2015, the Obama administration released a massive amount of federal higher education data through a revised College Scorecard. Comprising more than 1,700 indicators for approximately 7,000 colleges, the College Scorecard showed the power of unlocking federal administrative data. It included the most comprehensive picture to date of student loan repayment rates, the earnings of students receiving federal aid, and debt levels at the institutional level.
Yet as impressive as these data were, they also had holes. Both the earnings and completion data only had information on students who received federal student aid. In many instances, the data represented a minority of the students enrolled at some colleges—such as at the University of Michigan—excluding thousands of students. Such gaps in data collection increase the chance that an institution does not include all of its students in measures of graduates' earnings, which could potentially understate the institution's success. As a result, an institution's students who were wealthier in college may not have their postgraduation earnings included in the measurement, biasing the results downward.
The U.S. Department of Education has no way to fix these data problems under current federal law. A provision added to the Higher Education Act in 2008 prohibits the department from creating a new database of information that collects individual-level data on all students enrolled in higher education—also known as a student-level system. This ban also prevents the department from expanding existing databases to include information on all students.
The ban represented an unfortunate triumph of lobbying efforts by private colleges. In the early- to mid-2000s, the George W. Bush administration—with the support of the main trade association for higher education institutions—explored the idea of creating a student-level system. The U.S. Department of Education even conducted a feasibility study on the matter. The lobbying association for private colleges, however, objected to the system's creation. It stoked fears among privacy advocates in Washington, D.C., and used the threat of accountability from the Department of Education to convince legislators to institute the 2008 ban on a student-level system.
A new Center for American Progress report—"Building a Student-Level Data System," commissioned for "Envisioning the National Postsecondary Infrastructure in the 21st Century," a series on postsecondary data infrastructure from the Institute for Higher Education Policy—shows that ending this ban would provide significant benefits to institutions, states, students, consumers, and the federal government. And once the ban is overturned, a student-level system could be established without substantial additional burden on colleges.
The benefits of a student-level system
Comprehensive data collection on students in higher education would substantially benefit everyone involved in higher education. For institutions, a student-level data system would be a powerful tool allowing colleges to better document success by counting all students. Linking such a system to other existing federal data, such as those on workforce results, could provide institutions with new data on outcomes. In combination, these new data could help make the case for additional state funding, as well as potentially help recruit students by showing the value of an education.
A student-level system would also offer students and families access to powerful new sources of data that could help them make better choices about college. Current federal data can only tell students how specific cohorts performed—most often, those who enrolled in college for the first time as a full-time student. Individuals who attend part time or transfer colleges thus learn little about what their outcomes might be. A student-level system fixes this issue. Comprehensive data collection makes it possible to generate personalized information for students so they can see how similar people performed at a given institution or program—such as whether they completed their course of study, repaid their loans, or earned a good salary after graduation.
States, too, would benefit from a student-level system. Most state data systems only include attendance and completion information on people who enroll in a school within their borders. Similarly, state earnings data only cover people employed in that state. Someone who goes to college or works in another state is not included in the original state's system. A comprehensive federal system could allow states to better track students across state lines to measure outcomes. This would give them a more complete picture of how everyone educated at their institutions fared. It would also give state education officials more data about federal student loans, which they currently have difficulty accessing.
Finally, a student-level data system would also help the federal government, policymakers, and the public better assess the state of American higher education. The federal government would be able to compare the results for students receiving federal aid versus those who do not, allowing it to understand if federal programs achieve desired results and to identify potential policy changes. Put another way, a student-level data system would allow the U.S. Department of Education to understand the extent to which the roughly $130 billion in federal financial aid it hands out each year helps students better their lives and achieve success.
What a student-level system must do
Once Congress ends its ban on a student-level data system, the U.S. Department of Education could fairly easily create a database that works better for all stakeholders in higher education. CAP's new report lays out a vision for exactly what functionality such a system would need, where it could be located, and what it might take to build it. In particular, the report finds that any system must be able to accomplish the following goals.
Construct a complete picture of all students enrolled in college
An effective student-level system must include data on every student. Fortunately, much of the information needed to achieve this already exists in various places within the public and private sectors. For example, institutions of higher education already tell the department where someone who receives federal financial aid enrolls, their program of study, and if they graduated. These data form a foundation for generating completion rates. Colleges do not send this information to the federal government for students who do not receive federal financial aid, but they do report it to the National Student Clearinghouse—a private body that helps colleges verify where else someone enrolled. If the clearinghouse sent all of the data it already collects to the federal government—rather than just the subset for federal financial aid recipients—it would provide the department with the beginnings of a comprehensive picture for almost every student enrolled in higher education.
Collect key missing data
Knowing who is enrolled where provides a lot of data about completion and transfer patterns. A fully effective student-level system, however, must collect a few additional indicators that include nonfederal financial aid; course credit accumulation; student race and ethnicity; and student college readiness.
These indicators can present a much fuller picture of an institution's student body. Nonfederal financial aid data present students with more accurate estimates of what they will have to pay for college out of pocket. Course credit accumulation is an important measure for institutions and states that want to make sure they do not end up requiring students to take more coursework than is necessary to graduate. Data on students' race and ethnicity are crucial for creating more personalized information for prospective students, which allows them to better judge how institutions fare in terms of equity. Finally, if colleges indicate whether they deemed a student to be college ready, these data can help identify institutions that successfully serve struggling students and give the Department of Education a better picture of how well students are prepared for college.
Link to other federal data systems
The U.S. Department of Education has a significant opportunity to integrate federal data systems by linking student-level data to other federal data systems that students, institutions, and states would otherwise have trouble accessing. Such an integrated system could, for example, generate information on average earnings by linking to data from the Social Security Administration. This kind of comprehensive data would help institutions better understand their students' economic return.
Report data back to colleges and states
Information in a student-level system cannot just sit buried in a database. The colleges and states that report into such a system need a way to access data to help their own analyses. This means creating a user-friendly interface that allows colleges to easily query the system to find out about their students. It also should include surveying colleges to find what types of automatically generated reports would be most useful for their own decision-making.
Make aggregated data public
Finally, students, consumers, and the public need a way to learn from the student-level system. This means creating tools for students to see personalized outcome data from similar individuals to help with college choices. It also requires allowing the public to see data on the effectiveness of individual institutions, as well as the higher education system writ large.
Where to build a student-level system
Beyond functionality considerations, the new CAP report also explores questions related to where such a system could be located within the department, as well as its potential costs and timeframes. Ultimately, the report recommends a hybrid system that separates the functionality necessary for students, consumers, and the public to access the data from the structures designed to help schools and states. The data for schools and states would be located within the Office of Federal Student Aid, which already has experience running large student databases and working with institutions to share and verify data. More public information, meanwhile, would be maintained by the National Center for Education Statistics, a statistical agency within the department that has experience with granting public access to data while enforcing strong privacy protections.
Conclusion
There are clearly many benefits of a student-level system. However, institutions, students, families, and policymakers will not be able to access these essential data unless Congress ends the ban on a student-level data system. The U.S. Department of Education first seriously explored creating a student-level data system in 2005, when it spent $73 billion on student aid programs. Today, the department spends around $130 billion. In short, the federal government is simply spending too much money on higher education to know so little about student and institutional outcomes. A student-level system would help shed light on the nation's postsecondary education system in a way that helps colleges, students, states, and the federal government. Increased data would help institutions better judge success, assist students in choosing a school, and help state and federal governments decide how much and where to invest in higher education. The present data are too imperfect and limited to inform such important decisions. It is time that Congress lift the ban and allow the department to build a federal student-level system.
Ben Miller is the Senior Director for Postsecondary Education at the Center for American Progress.
The positions of American Progress, and our policy experts, are independent, and the findings and conclusions presented are those of American Progress alone. A full list of supporters is available here. American Progress would like to acknowledge the many generous supporters who make our work possible.
Authors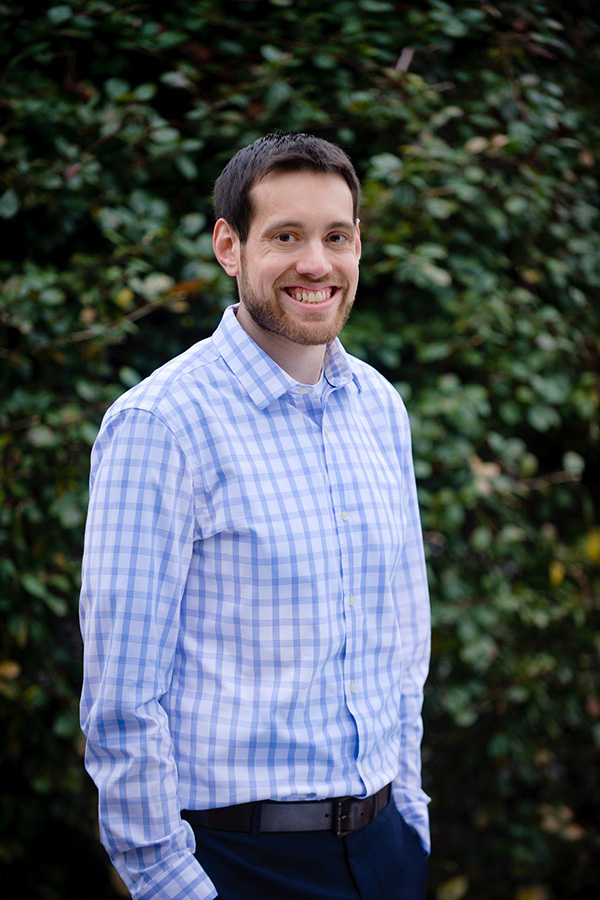 Ben Miller
Vice President, Postsecondary Education