Blood on the Courthouse Floor
Blood on the Courthouse Floor
Six U.S. Attorneys Fired. Why?
Scott Lilly probes the public corruption behind the recent dismissal of federal attorneys. The connecting thread, alas, is political.
Frederick Black had served for more than a decade as acting U.S. Attorney to the territory of Guam, having been appointed by President George H. W. Bush in 1991. In 2002 he was directing a long-term investigation into allegations of public corruption in the administration of Gov. Carl Gutierrez—a probe that had already produced numerous indictments of Guitierrez' cronies. But a day after a Guam grand jury issued a subpoena demanding records from the Guam Superior Court that documented payments to Republican lobbyist extraordinaire Jack Abramoff, Black was relieved of his position.
In an article headlined, "Bush Removal Ended Guam Investigation," The Los Angeles times reported that "a U.S. grand jury in Guam opened an investigation of controversial lobbyist Jack Abramoff more than two years ago, but President Bush removed the supervising federal prosecutor, and the probe ended soon after." With at least six prominent federal prosecutors recently removed from office, many of them managing large scale public corruption cases, many are wondering if history is not repeating itself.
Among those fired were Carol Lam, the U.S. Attorney for San Diego, who last year won a conviction against Congressman Duke Cunningham (R-CA) in the biggest bribery conviction in history, and Paul Charlton of Arizona, whose office is investigating charges involving land deals and influence peddling against of Republican Congressman Rick Renzi (R-AZ).
Also stepping down is the U.S. Attorney for Nevada, Daniel Bogden, whose office last year won corruption convictions against two Clark County, Nevada Commissioners and may be looking into campaign law violations by at least one member of the state's Congressional delegation. Next door in New Mexico, David Iglesia is being asked to leave after winning convictions in the past year of two former New Mexico State Treasurers.
Then there's northern California's U.S. Attorney, Kevin Ryan, who has not made his mark by ferreting out wrongdoing by public officials but is certain to have stepped on the toes of a number of their most generous contributors with his high profile investigations of back-dated stock options given to numerous executives in major corporations. He has also announced that he is leaving his job.
What does U.S. Attorney General Alberto Gonzales have to say about all of these departures? He told the Senate Judiciary Committee this week:
What we're trying to do is ensure that for the people in each of these respective districts, we have the very best possible representative for the Department of Justice. I would never, ever make a change in a United States attorney for political reasons or if it would in any way jeopardize an ongoing serious investigation. I just would not do it.
Yet Congressman Daryl Issa (R-CA), who has himself been dogged by ethical issues, appeared to have a good deal of inside information on the Lam firing. He has made public statements that the Justice Department decision was based on Lam's failure to prosecute enough immigration cases. He also told to The San Diego Union Tribune:
She serves at the pleasure of the president. She won't always remember that, but that's the reality. She's made it abundantly clear by other actions she's not pleased to be leaving before the end of this administration.
But was the emphasis that each of the fired U.S. attorneys placing on public corruption—which clearly came at the expense of other activities—out of line with official departmental and administration policy? Not according to an address made by Federal Bureau of Investigation Director Robert Mueller in 2002 and subsequent publications by the FBI, in which corruption was declared a top priority of the Bureau, ranking only behind the prevention of terrorist attacks, counter intelligence, and the prevention of cyber attacks against American computer networks.
Indeed, anti-corruption rated above all other concerns including violent crime, organized crime, and civil rights. A Bureau publication explains, "Public Corruption presents a fundamental threat to societal order." Mueller's official list of Bureau priorities was fully vetted with his superiors in the Justice Department. And the FBI works hand-in-glove with the U.S. Attorneys on all criminal matters. So it is impossible to argue that public corruption was a lower official priority for the Justice Department than immigration or any of the other issues that these individual were supposedly relieved for failing to emphasize.
From what is known to the public about the activities of these various offices, the most troubling action by the Justice Department is the removal of Carol Lam in San Diego. That is because she is in mid-stream of a massive investigation of public corruption that has already lead to high officials in the Central Intelligence Agency, the Pentagon, the Congress, and perhaps even the White House.
Mitchell Wade, the former head of government contracting firm MZM, has admitted to bribing Cunningham and is cooperating with Lam's office. MZM's meteoric rise began in July 2002 when it generated its first revenue and continued into 2005 when it made The Washington Post's list of the top 100 government contractors with revenues of $66.2 million a year.
It is very clear from what is already on the public record that MZM had a lot of friends in government beyond Duke Cunningham. While Cunningham increased the budgets of agencies likely to provide contracts to the company, executive branch employees made the decision to write the contracts. Remarkably, the first sale made by the fledgling company was to the Bush White House. The product: "office furniture." The White House continued doing business directly with Wad, giving him several additional contracts worth more than $600,000.
Also part of the ongoing Cunningham case is another San Diego businessman, who according to Wade and Cunningham, also committed bribery but who has yet to reach a plea agreement with Lam's operation. San Diego businessman Brent Wilkes appears to have also had an extensive relationship with the White House and in 2004 was a Bush Pioneer, meaning he raised at least $100,000 for the reelection campaign. Wilkes' lifelong friend, Dusty Foggo, was miraculously elevated from within the bowels of the CIA as manager of a property and supply shop in Germany to the Agency's number three position, Executive Director. Foggo has since resigned and FBI agents (presumably at Lam's direction) have raided his house in Vienna, Virginia and his office at CIA headquarters in Langley.
How far this web of corruption extends into the government is a question that can only be answered by a competent, unbiased, and energetic investigation. It now appears that effort will be left to whomever the White House and the Justice Department name as Lam's successor. There is ample reason for concern on that score.
Over in Arkansas there is equally disconcerting news. In December, the U.S. Attorney General announced the appointment of Timothy Griffin as U.S. Attorney for Arkansas. Previous to accepting the job, Griffin, 38, had served as research director for the Republican National Committee. Authority for making this Griffin appointment came from a provision which was apparently inserted into the Patriot Act only last year at the request of the Justice Department. The language, a last minute addition to the conference report, had not been contained in either House or Senate bills.
The U.S. Attorney General previously had the authority to make temporary appointments to fill vacancies, but if the Senate did not confirm a presidential nominee within 120 days, a replacement would be picked by the federal district court. Griffin's appointment would appear to provide a very strong "Exhibit A" in any investigation into Gonzales claim that he "would never, ever make a change in a United States attorney for political reasons."
Of concern to those who have followed the activities of U.S. Attorneys over time is not just the fact that highly political appointees may fail to pursue investigations that prove embarrassing to their political allies. They may also abuse the awesome powers of these positions to inflict mischief on their adversaries. This may, in fact, be the principle motivation behind several of these recent requests for resignations.
One example of the potential magnitude of this type of abuse was provided by Kasey Warner, appointed in 2001 by President Bush to be the U.S. Attorney for Southern District of West Virginia. Warner was also brother to the West Virginia State Republican Party Chairman at the time, Kris Warner. In 2002, the West Virginia media learned through a press release produced by the state Republican Party that the incumbent Democratic State Senator in the most heavily targeted senate district in the fall legislative elections was going to be the object of a grand jury investigation. A few weeks before the election, the U.S. Attorney did call the State Senator before a grand jury and as a consequence he was defeated for re-election. Following the election the case was dropped.
At this point, the only people who know the true rationale behind the Justice Department's demand for prominent U.S. Attorneys to step down are Justice and White House insiders who are unlikely to share that information. The rest of us can only speculate. But we have every reason to regard these events with deep concern and seek a full accounting of why the changes were made and what impact they will have on efforts to curb public corruption.
Scott Lilly is a Senior Fellow at the Center for American Progress.
His columns can be found on his Open and Accountable web page at the Center.
Contact Scott Lilly for additional information and comments:
For TV, Sean Gibbons, Director of Media Strategy
202.682.1611 or sgibbons@americanprogress.org
For radio, Theo LeCompte, Media Strategy Manager
202.741.6268 or tlecompte@americanprogress.org
For print, Trevor Kincaid, Deputy Press Secretary
202.741.6273 or tkincaid@americanprogress.org
The positions of American Progress, and our policy experts, are independent, and the findings and conclusions presented are those of American Progress alone. A full list of supporters is available here. American Progress would like to acknowledge the many generous supporters who make our work possible.
Authors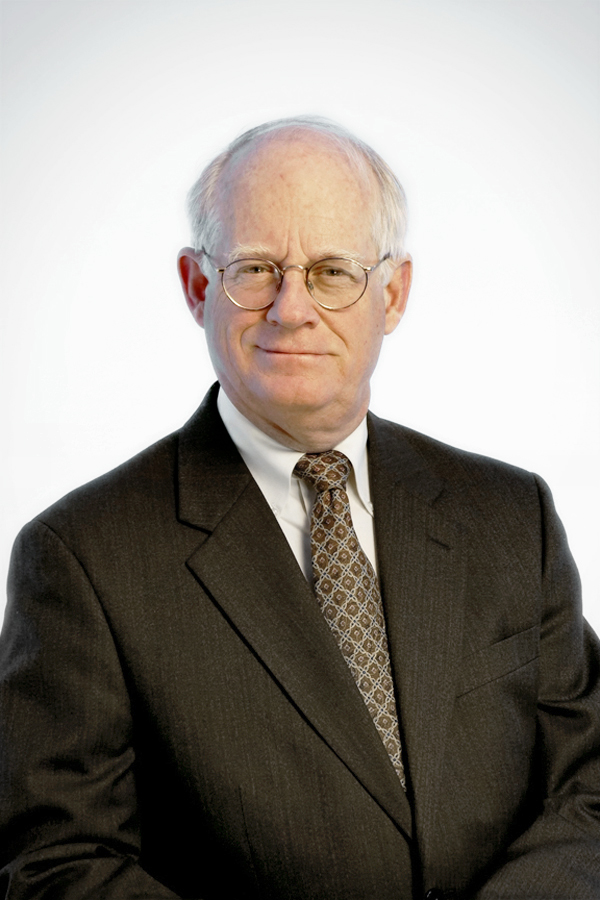 Scott Lilly
Senior Fellow