How Biden's Coronavirus Plan Funds and Supports State Vaccination Efforts
How Biden's Coronavirus Plan Funds and Supports State Vaccination Efforts
The president's coronavirus plan will give states the guidance and resources they need to ramp up vaccine administration in efficient and equitable ways.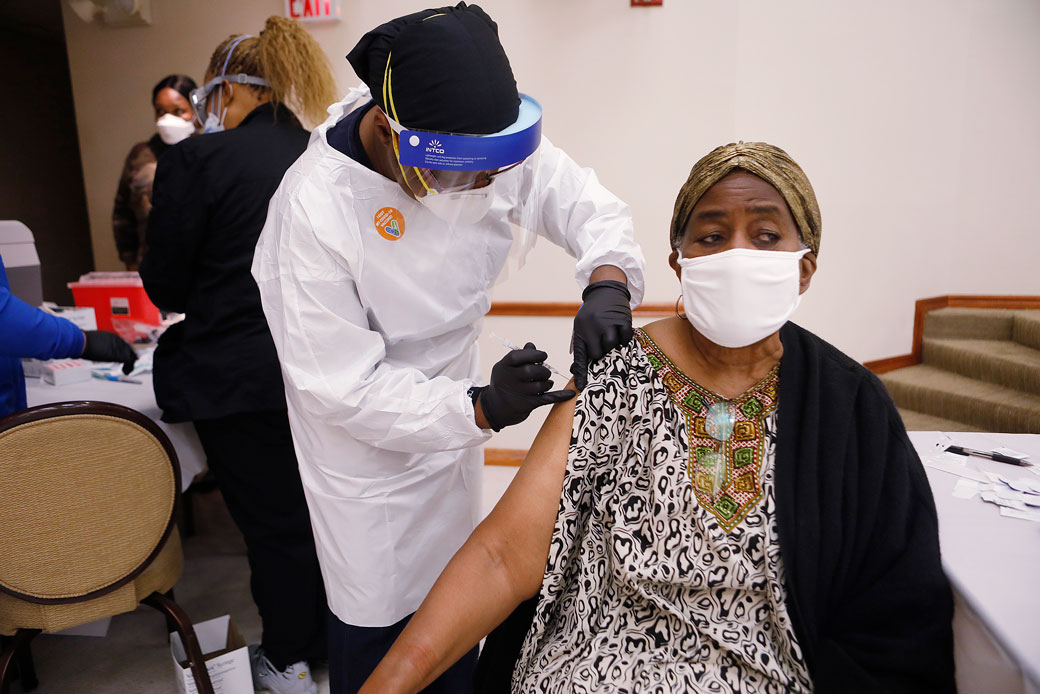 President Joe Biden's COVID-19 plan fills major gaps in the Trump administration's response and sets the country on a path to end the pandemic. New Mexico Gov. Michelle Lujan Grisham (D) drove this point home in a recent op-ed, writing, "I'm heartened that we are all on the other side of an era marked most egregiously by an unaccountable and complete omission of federal leadership." Biden's comprehensive plan gives states the long-overdue support they need by increasing vaccine supply, vowing to be transparent, eliminating barriers to swift and equitable vaccine distribution and administration, and providing much-needed funding. This column highlights key elements of the Biden administration's plan and describes how states can use its supports to improve their respective vaccine distribution and administration plans.
Current challenges with vaccine distribution
The Trump administration allocated initial coronavirus vaccine doses to states based on their total adult populations—a method that did not account for differences among states in the numbers of front-line workers, long-term care facility staff and residents, and other vulnerable populations. Once states receive their allocated vaccine doses from suppliers, they distribute doses to county or local governments and health departments—or to health systems and vaccination sites directly—which administer them to eligible residents. Although the Advisory Committee on Immunization Practices (ACIP) within the Centers for Disease Control and Prevention (CDC) has released federal recommendations for allocating COVID-19 vaccine supplies, it is up to state governments to determine eligibility criteria and how to distribute the limited vaccine doses within their states.
State officials have complained about poor federal support for their vaccination efforts and inconsistent supply flows. Delays in shipping and inaccurate projections of available doses have forced health systems to cancel appointments. As part of the Biden administration's strategy, the United States will purchase 200 million more doses from Moderna and Pfizer, and the administration has pledged to pull the necessary governmental levers as needed to bolster supply. The Biden administration has also promised greater transparency surrounding allocations.
Inequities in vaccination rates by income and race and ethnicity
Concerns about equity have arisen at many steps along the vaccine rollout—from determining how to distribute vaccine doses within states to targeting outreach and education to various communities. Without federal guidance from the Trump administration, states developed their own sign-up systems and protocols, some of which favor people with free time or technological savviness and people from wealthier ZIP codes. Some states' systems also leave room for individuals who are not in priority groups to secure early doses.
Just as the coronavirus pandemic has had disproportionate outcomes across racial and ethnic lines, many aspects of the vaccine rollout to date have left behind some people of color. In the roughly two dozen states reporting COVID-19 vaccine data disaggregated by race and ethnicity, Black and Hispanic people had received a smaller portion of coronavirus vaccines as of February 1 than other racial and ethnic groups despite accounting for a disproportionately large share of COVID-19 cases and deaths, according to Kaiser Family Foundation data. More comprehensive data on vaccine administration will be crucial to allowing policymakers to track disparities and target policies to improve equity. According to a CDC report on the first month of U.S. vaccinations, racial or ethnic information was available for only half of vaccine recipients. Where that information was available, 5.4 percent of vaccine recipients were Black (compared with being 12.2 percent of the U.S. population), and 11.5 percent were Hispanic (compared with being 18.5 percent of the U.S. population). These discrepancies are likely due to a combination of eligibility and allocation concerns, the lack of available data, and differences in access to and take-up of vaccines.
The Biden administration's new retail pharmacy distribution program began shipping 1 million vaccine doses directly to retail pharmacies on February 11 in an effort to get vaccines into high-risk communities and increase equity.
The Biden plan—and how states can use its supports to improve their vaccination campaigns
The Biden administration has promised to provide states accurate, three-week advance projections of available doses so that states have time to strategically plan distribution and work closely with localities and vaccination sites. As of this week, the administration had increased the weekly vaccine supply distributed to states to 11 million doses, a 28 percent increase since taking office. The administration plans to steadily increase weekly allotments—gathering enough supply to vaccinate 300 million Americans by the end of summer or early fall. Notably, if approved for emergency use authorization, the Johnson & Johnson vaccine candidate would dramatically increase supply. As of February 10, nearly 34 million Americans had received at least one dose of a coronavirus vaccine. Certainty about the supply for the upcoming weeks and the knowledge that even more doses will be available in the spring and summer allows states to build infrastructure to ramp up vaccination.
In addition to its focus on ramping up vaccine supply, Biden's coronavirus plan provides states additional support and distribution infrastructure. States can use these resources, as well as share best practices among themselves, to address the distribution and administration challenges they face. The Biden administration's plan includes four key elements to support states and boost the equity and efficiency of their vaccination programs: 1) ensuring transparency about vaccine supply and projections; 2) providing support for equitable and efficient vaccine distribution and administration; 3) offering federal assistance to help make signing up for vaccine appointments more efficient and equitable; and 4) mounting a public information campaign that responds to state and local needs.
1. Ensuring transparency about vaccine supply and projections
The lack of transparency from the Trump administration about vaccine supply created significant distribution challenges for states. The previous administration quickly fell behind its projected allocations; in the early weeks of distribution, some states reported a 40 percent reduction in the number of doses they anticipated receiving. Ultimately, the Trump administration failed to meet its goal of 20 million doses distributed by the end of 2020. Multiple health systems have said that they had to cancel patients' vaccine appointments because supply fell short of expectations. Many state leaders expressed feeling deceived by the Trump administration: In the wake of the administration's promise to release doses held in reserve, state leaders discovered that a stockpile did not exist. By prioritizing transparency and improved data collection, the Biden administration hopes to eliminate these types of surprises that can delay vaccine administration. Moving forward, states must ensure that accurate information reaches vaccination sites. Both states and localities must also work to strengthen their data collection systems to ensure adequate communication up and down the chain of government.
During a recent hearing of the U.S. House Committee on Energy and Commerce's Subcommittee on Oversight and Investigations, witnesses who are leading vaccine distribution efforts in their states repeatedly stressed the need for greater transparency and advance notice about anticipated number of doses. One witness—Dr. Joneigh S. Khaldun, chief medical executive and chief deputy director of the Michigan Department of Health and Human Services—acknowledged that with more supply, Michigan could focus on allocating vaccines equitably. As mentioned above, the Biden administration will provide supply projections three weeks in advance, a policy that witnesses agreed is essential to strategic planning. State health officials should prioritize notifying providers and localities of their allocations as quickly as possible to allow them to start scheduling appointments in advance. Setting up these lines of communication will only become more important as supply increases.
Several state officials have reported that the cumbersome and unconnected data systems used to track and report vaccine administration—and analyzed by the federal government to determine allocations—have slowed down their vaccination efforts. The Biden administration intends to partner with state and local officials to strengthen software systems in order to ensure systems meet state and local needs. States should take advantage of the federal government's offer of technical assistance to better integrate the data systems they use and streamline data processes.
2. Providing support for equitable and efficient vaccine distribution and administration
The Biden administration's vaccine strategy provides states with resources to set up and staff community vaccination clinics to improve vaccine access while avoiding straining hospitals that are already busy with surges of COVID-19 patients. The administration will supply federal resources, the U.S. Department of Defense's logistical expertise and staff, and the Federal Emergency Management Agency's (FEMA) operational support to develop federally run community vaccination centers in places such as stadiums and conference centers. The federal government will also offer assistance for federally supported and locally operated vaccination sites, including support for the construction and management of local sites, management of cold-chain storage, and procurement of supplies and personal protective equipment. For example, California, Texas, and New York governors have recently partnered with the Biden administration to take advantage of the federal support to establish community vaccination sites in vulnerable communities.
In addition to this support, the Biden administration will provide funding and guidance to ensure vaccination sites are adequately staffed. Biden's plan offers staffing support from federal agencies, the National Guard, the Army and Navy Medical Corps, the Medical Reserve Corps, the Commissioned Corps of the U.S. Public Health Service, and other groups, as well as other opportunities to bolster the workforce to handle vaccine distribution and administration. The administration plans to swiftly amend the current COVID-19 Public Readiness and Emergency Preparedness Act to permit qualified but unlicensed professionals such as recently retired health care workers to administer the vaccine, with appropriate training from states. The Biden administration also intends to release guidance encouraging states to expand their health care workforce by extending scope-of-practice laws and offering temporary licensure for clinical students and foreign-trained health care providers. States should work with universities and professional associations to provide training for unlicensed vaccine administrators.
President Biden's strategy calls for targeted efforts to reach high-risk communities that may not be well represented through standard distribution and allocation processes—including rural, low-income, and Black and Hispanic communities. When many states received their first allocations, they sent the initial vaccine doses to large hospitals and health systems, which are more likely to have existing infrastructure that makes them well equipped to begin the vaccine administration process. However, relying on hospitals and health systems builds upon a long history of racist policies and spending cuts that discouraged the development of and support for hospitals located in low-income and Black and Hispanic communities. A 2020 study, for example, found that half of low-income communities have no ICU beds. The closure of rural and urban hospitals located in low-income neighborhoods—where Black and Latino families are disproportionately likely to live—has contributed to "health care deserts," and the dependence on existing hospital systems for vaccine distribution will only worsen existing inequities in access.
Data from cities and states show a disproportionate number of vaccine sites in predominantly white areas, with alarmingly insufficient vaccine supplies reaching Black communities, who have faced the brunt of the pandemic. When determining locations of and allocations to community vaccination centers, government leaders must weigh equity. Health officials in Tennessee set aside 5 percent of their vaccine supply for areas that scored highly on a CDC social vulnerability index, which includes factors linked to the disproportionate impact of COVID-19 on communities of color. In Texas, Dallas County officials announced plans to prioritize county-allocated vaccine doses for mostly Black and Latino neighborhoods and the area's hardest-hit ZIP codes but were halted by state officials in a highly contested court case. States without such strategies should move forward in developing and implementing plans that promote equity in distribution. As part of this process, states and localities must work with community organizations to ensure they are meeting the needs of vulnerable populations.
Furthermore, the Biden administration plans to deploy mobile vaccination clinics to rural and other hard-to-reach communities. Many states and counties also plan to use mobile clinics to reach rural, medically underserved, and congregate facilities. For example, California plans to pair its federal pilot vaccination sites with two mobile vaccine clinics, and Seminole County, Florida, recently sent a mobile unit to vaccinate a senior community onsite. State and local governments must ensure that mobile vaccine administration appointments are publicized and offer them with equity and accessibility in mind.
The Biden administration also plans to engage rural primary care providers, rural health centers, and rural pharmacies. Many of the latter are independent and may not be included in current federal pharmacy partnerships. With 9 in 10 Americans living within 5 miles of a community pharmacy, the Biden administration's program to send vaccines directly to pharmacies will improve distribution in hard-to-reach areas. States and localities should adapt programs to meet the needs of their residents. For example, local pharmacists in a small town in Arkansas built on existing community trust by partnering with a local church to administer coronavirus vaccines as part of a drive-thru clinic in the church parking lot.
The Biden administration also calls for partnerships with federally qualified health centers (FQHCs), which serve 1 in 11 people nationwide—many of whom are people of color or low-income people. The Health Resources and Services Administration will provide guidance, technical assistance, and resources to FQHCs, which will receive vaccine supply directly through federal allocations. States and localities should take advantage of existing FQHCs' community ties, which make them essential resources to promote more equitable vaccine distribution within communities.
3. Improve the sign-up process for vaccine appointments
The chaotic online process to secure vaccine appointments is particularly difficult for elderly people and those in low-income communities who lack broadband internet or cellphone access—particularly Black, tribal, and rural communities. People with faster internet speeds, tech savviness, or support from younger generations may have an advantage in securing scarce vaccine appointments. To address this problem, Minnesota Gov. Tim Walz (D) set up a registration system to allow for "more equitable and orderly access to appointments by eliminating the first come, first served system." Minnesotans ages 65 years and older have a 24-hour window in which to preregister online or by phone for a randomized opportunity to secure a vaccine appointment. These efforts limit the effect of inequitable factors while also avoiding overwhelming phone lines and websites, which can inhibit low-income workers—who tend to work longer hours and have less workday flexibility—and others with time constraints from signing up.
The Biden plan offers federal technical support for new data systems, including appointment scheduling. State and local governments as well as independent hospitals and vaccine clinics should take advantage of this support. They should also encourage residents who are scheduled to be vaccinated to complete as much of the vaccine administration process as possible online or by phone before arriving for their appointment, including by providing residents with preregistration options. States and localities should utilize user experience and user interface experts to ensure online systems and forms are easy to understand and only request the minimum amount of required information. Doing so will limit in-person exposure to workers or other patients who may have COVID-19 and limit time spent with clinical providers, who are often already overextended.
4. Develop a federal public education campaign that responds to state and local needs
The Trump administration was slow to mount a federal education campaign to encourage vaccinations. In December, a former U.S. Department of Health and Human Services official said the agency was being cautious about beginning the education campaign before the vaccines were available to the general public. However, given widespread misinformation, the disproportionate media attention on rare side effects, and vaccine hesitancy—understandably higher among some Black Americans, given the history of the notoriously exploitative Tuskegee study and ongoing crisis of medical racism—it is essential for the new administration to move quickly to dispel disinformation and build public trust in the vaccine. The Biden plan recognizes the need to expeditiously build a public education campaign that "will support vaccination programs, address vaccine hesitancy, help simplify the vaccination process for Americans, and educate the public on effective prevention measures."
The Biden administration plans to work closely with state, local, and community leaders and leverage the full resources of the federal government for a public education campaign. States should take advantage of this support by using it to engage local leaders and community groups in order to ensure that public education campaigns adequately address residents' concerns, hesitancy, and confusion. Last month, for example, Michigan Gov. Gretchen Whitmer (D) appointed new members to a state commission intended to engage leaders of groups dedicated to particular identities, industries, and professions in the development of a vaccine communication initiative. Other states and localities should also work closely with community leaders to identify trusted messengers and ensure their campaigns apply to local contexts. In the same vein, state leaders should take advantage of an upcoming CDC toolkit to support local ambassador programs that highlight the vaccine stories and experiences of trusted messengers.
Conclusion
A vaccine campaign on the scale required to end the COVID-19 pandemic requires all governmental and community hands on deck to distribute, administer, and promote vaccines efficiently and equitably. The Biden administration seeks to make up for the previous administration's chaotic launch of the vaccine program with a strategy that promises to quickly get vaccines in the arms of people who need them most. President Biden offers state and local leaders—who have been working tirelessly to support their communities during the pandemic—the resources they need to meet the many challenges they have been facing, as well as the opportunity to take full advantage of federal support.
Nicole Rapfogel is a research assistant for Health Policy at the Center for American Progress.
To find the latest CAP resources on the coronavirus, visit our coronavirus resource page.
The positions of American Progress, and our policy experts, are independent, and the findings and conclusions presented are those of American Progress alone. A full list of supporters is available here. American Progress would like to acknowledge the many generous supporters who make our work possible.
Authors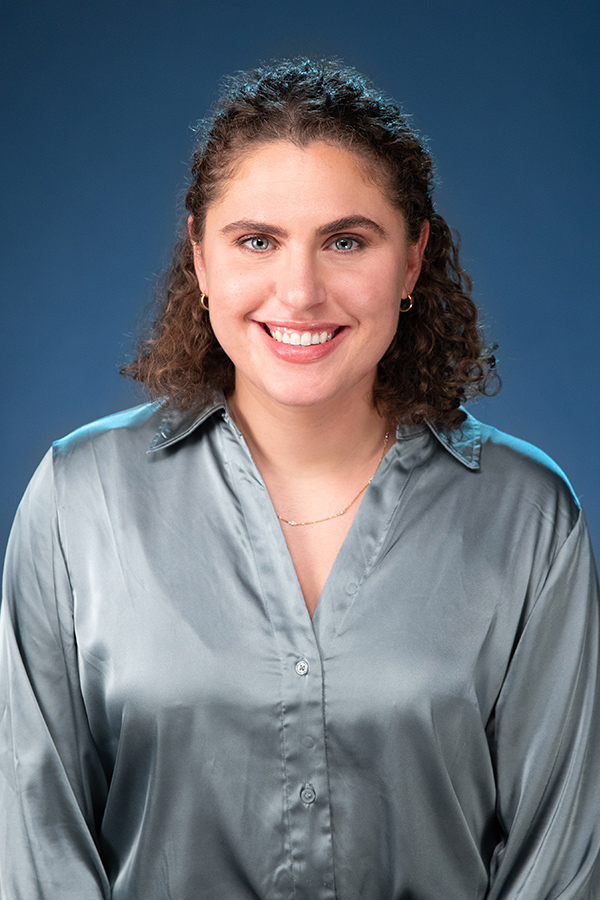 Policy Analyst, Health