How the Biden Administration Can Advance Racial Equity
How the Biden Administration Can Advance Racial Equity
Federal agencies have the opportunity to advance racial equity and narrow the racial wealth gap through executive actions.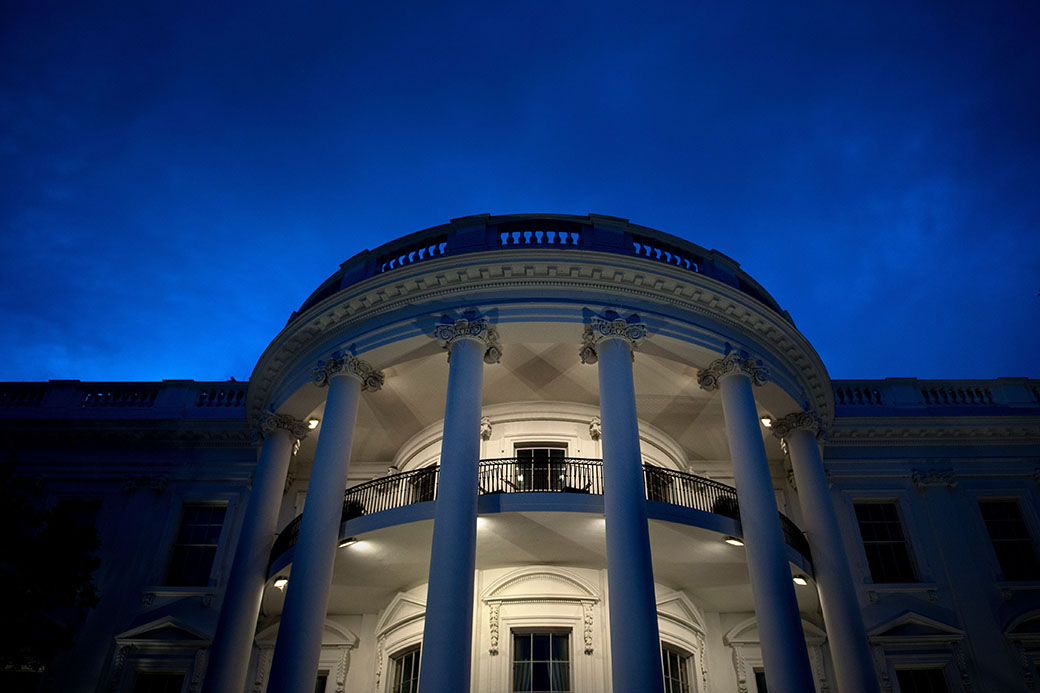 This is a pivotal moment for racial justice in America. The COVID-19 pandemic and resulting recession have exposed and exacerbated deeply rooted structural racial inequalities in the nation's public health and economic systems and across American society. The horrific murder of George Floyd and the unceasing and unbearable loss of Black and disabled lives at the hands of the police officers sworn to protect them have prompted some of the largest and most multiracial protests for systemic criminal justice reform in modern history. The increased media focus on hate crimes against East Asian people has helped make more visible the prejudices that Asian American and Pacific Islander communities face. The barrage of racialized state legislation seeking to suppress the vote has fueled a renewed movement to eradicate entrenched racial discrimination in voting and expand voter access for all. As families, businesses, and communities strive to recover from the converging crises of the past few years, there is an unprecedented opportunity to rebuild America's economy, health systems, and core democratic institutions to be stronger and more equitable for all.
Heeding calls from the Center for American Progress and others, the Biden administration is centering racial equity in its recovery efforts. The administration's historic executive order (EO) calling for a bold "whole-of-government equity agenda" presents an extraordinary opportunity to meet the long-standing challenge of racial injustice and build a better America where everyone has an equal opportunity to thrive. CAP has developed a comprehensive set of policies that should be viewed as a menu of options for federal department heads to consider when fulfilling their mandate under the EO to conduct policy reviews to consider barriers to racial equity and whether "new policies, regulations, or guidance" are necessary to promote racial equality.
Read some of CAP's Comprehensive Work on Systemic Inequality
Systemic Inequality: Displacement, Exclusion, and Segregation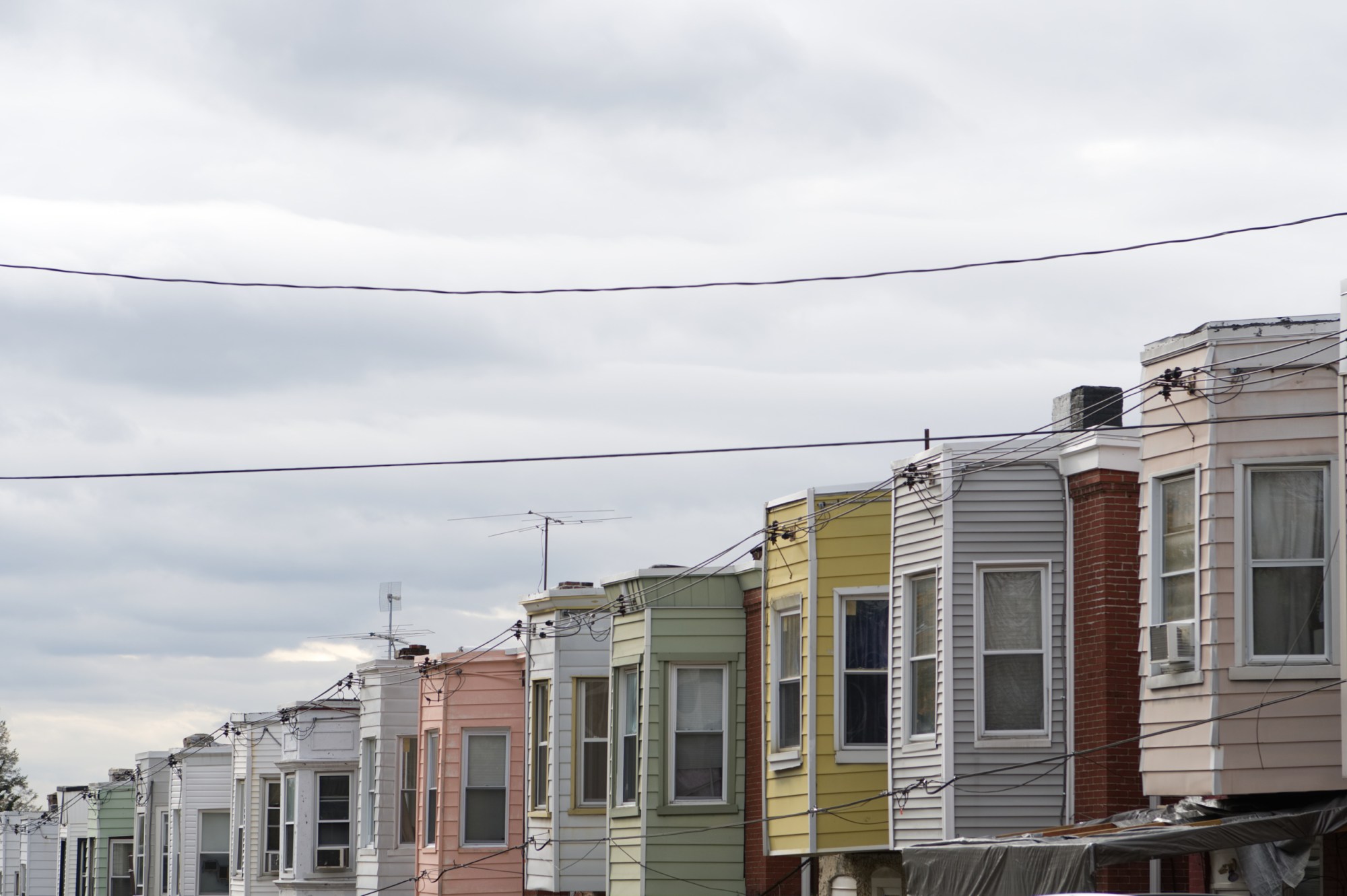 Report
Systemic Inequality: Displacement, Exclusion, and Segregation
---
A more comprehensive discussion of CAP's suggested policies is available in CAP's response to the administration's request for information and stakeholder recommendations to assist agency heads in conducting their internal equity assessments and developing their agencies' Equity Action Plans. Adopting the policies contained in this column would help close the racial wealth gap; build a stronger and more equitable economy for all; improve the public's health; secure a more equitable and sustainable climate; reform the justice system; and build a stronger and more inclusive democracy.
Closing the racial wealth gap and building a more equitable economy for all
Eliminating the stark and persistent racial wealth gap is critical to achieving the long-overdue promise of equal opportunity for all Americans. Building wealth makes it possible to achieve the American dream of purchasing a home, starting a business, attending college, or putting a child through school. It also provides stability for individuals and families and allows them to overcome adversities and emergencies, such as illnesses, job losses, unexpected expenses, and economic downturns.
The Racial Wealth Gap
8¢
Wealth held by Native American households for every dollar held by white households
12¢
Wealth held by Black households for every dollar held by white households
21¢
Wealth held by Hispanic households for every dollar held by white households
The United States' large and persistent wealth gap between Black, Indigenous, and other people of color (BIPOC) and white Americans flows from centuries of government policies that have systematically disadvantaged BIPOC Americans' ability to build, maintain, and pass on wealth. Native American households hold just 8 cents of wealth for every $1 that the average white family possesses. Similarly, Black families have 12 cents of wealth for every $1 of white wealth, and the gap between Hispanic and white families hovers around 21 cents per $1. This means the average wealth for Black households was $24,100 in 2019 dollars, compared with $189,100 for white households. The racial wealth gap was forged from the brutal displacement of Indigenous people from their land and the savage exploitation of African Americans over the course of almost 250 years of slavery. It expanded during Jim Crow segregation and through government policies excluding BIPOC Americans or creating or maintaining barriers that hindered them from accessing many critical programs that fostered economic opportunity and enhanced wealth for white Americans. At the same time, chronic disinvestment in BIPOC schools, businesses, homeownership, and communities, coupled with the frequent building of federal highways through the heart of Black neighborhoods, further cut off BIPOC families from economic opportunities. The racial wealth gap persists today through institutionalized racism and is evident in disparate access to and outcomes in virtually every aspect of life—from education, employment, housing, and health care to financial markets, civil and criminal justice, and democratic participation, among others.
The racial wealth gap is a cyclical problem in that the uneven distribution of wealth impedes the advancement of BIPOC Americans in other facets of life, and the corresponding lack of equitable outcomes in education, employment, housing and the like further hinders BIPOC families from accumulating wealth. It is also an intergenerational problem because wealth deprivation compounds to the detriment of future generations of BIPOC Americans in much the same way as interest compounds to the benefit of wealthier white Americans.
The Biden administration has taken a series of pivotal actions to shrink the racial wealth gap. To redress discrimination in the U.S. housing market, the administration issued a memorandum directing the Department of Housing and Urban Development (HUD) to work with communities to end housing discrimination and secure equal access to housing opportunities for all. The administration also created a first-of-its-kind interagency effort to address inequity in home appraisals. HUD then proposed new rules to combat housing practices with discriminatory effects and support Affirmatively Furthering Fair Housing. Also, the American Jobs Plan contains significant budget investments to promote fair and equitable housing opportunities and eradicate homelessness, including critical commitments to alleviate the racial gap in homeownership; remedy residential segregation caused by federal highway construction; eradicate exclusionary zoning policies; and expand affordable housing.
Federal agencies should take additional key steps to expand inclusive communities and enhance safe, stable, accessible, and affordable housing, including the following:
HUD should issue guidance on how localities must collect, manage, and maintain data showing their efforts to actively address housing discrimination in their communities and help reinvigorate the Affirmatively Furthering Fair Housing mandate.
HUD should also require state and local governments receiving HOME Investment Partnerships Program (HOME) grants to apportion some of their investments toward community land trusts and should extend affordability periods for key development programs such as HOME and others.
The Consumer Financial Protection Bureau should develop robust regulatory protections surrounding land installment contracts, which are alternatives to traditional mortgages disproportionately used by Black Americans to obtain homes.
The administration should create a first-of-its kind interagency task force to remedy racial inequities in evictions.
Finally, to help ensure that every community has access to affordable financial services, relevant federal agencies should create a postal banking system, expand Community Development Financial Institutions (CDFIs) and Community Development Corporations (CDCs), and reinstate the "myRA" savings plan for Americans who do not have access to an employer-sponsored retirement savings plan.
Employment
In the employment arena, the Biden administration can build on its commitments to support small disadvantaged businesses by enhancing the Minority Business Development Agency (MBDA) within the U.S. Department of Commerce. A revamped MBDA could develop an economic equity grant program to fund municipal projects boosting wealth generation in  minority communities; create an office of research and evaluation and an office of advocacy and intergovernmental affairs; and start a minority business investment company program modeled on the Small Business Administration's Small Business Investment Company (SBIC) program.
Additionally, redressing the U.S. Department of Agriculture's (USDA's) long-standing and discriminatory implementation of policy related to farming and farmworkers is critical to remedying the vast inequities experienced by Black farmers. The American Rescue Plan apportioned more than $1 billion for a variety of purposes, including "an Equity Commission which will identify and offer solutions for addressing and removing longstanding discrimination and barriers facing USDA staff, customers, programs and services." In line with this equity mandate, the USDA should provide resources to Black farmers who lack legal titles and living wills to help preserve the scarce Black-owned farmland that remains; create an online civil rights complaint database that can be monitored by executive and legislative auditing bodies; and periodically publish statistics about the USDA Office of Civil Rights' handling of civil rights complaints.
Education
Providing a high-quality education for every child where all students feel safe and supported in their learning environments, have access to equitable school infrastructures and educational resources, and learn from similarly well-prepared and racially and linguistically diverse teachers will dramatically improve the well-being and economic opportunities of future generations. Making higher education more accessible and affordable will also help unlock the doors of economic prosperity for more Americans and reduce the inequitable racial distribution of wealth. President Joe Biden has made key budget commitments to enhance access to a high-quality education for all and make higher education more affordable. These include dramatically increasing funding for Title I schools, investing in infrastructural equity among schools, increasing Pell Grants, making two years of community college free, and providing tuition subsidies to low- and middle-income students attending historically Black colleges and universities (HBCUs) and other minority-serving institutions (MSIs), among other things. To further accelerate racial equity in educational opportunities, the administration should:
Reestablish and strengthen the White House initiatives on education, and ensure that there is access to universal preschool and affordable child care.
Establish an interagency working group to study and make recommendations on rapidly expanding the racial and linguistic diversity of the educator workforce.
Expand the Civil Rights Data Collection (CRDC) to detail access to student opportunities, discipline practices, and achievements.
Establish a national clearinghouse devoted to improving school infrastructure.
Eliminating health disparities among Black Americans and other people of color
The coronavirus pandemic exacerbated inequalities among people of color—particularly Black and Native American people—who were "contracting and dying from COVID-19 at far higher rates than their white counterparts." The Centers for Disease Control and Prevention has declared racism to be a serious public health threat and an underlying cause of health inequities, health disparities, and disease. Addressing social determinants of health such as income, education, housing, employment, transportation, and neighborhood conditions—such as environmental pollution and other environmental threats—improves health; reduces racial disparities; and creates more accessible, affordable, and equitable systems. An intentional focus on the social and structural determinants of health, structural and institutional racism, and access to high-quality health care is critical to eliminating disparities in health outcomes.
The federal government can identify and improve the state of equity in its policies, programs, services, processes, and operations by embedding equity in health care payment and delivery approaches, regulations, and demonstrations; eligibility and enrollment systems; and public health infrastructure. The U.S. Department of Health and Human Services (HHS) and the Center for Medicare and Medicaid Innovation (CMMI) should develop demonstrations and grant-funded programs that focus on social determinants of health and improved coordination of services across health and social sectors for vulnerable communities and individuals. Federal agencies should align eligibility and benefit policy across federal health, nutrition, housing, and social supports to ensure that people are connected to the full range of assistance needed to improve their health. HHS should require uniform collection and reporting of race and ethnicity and other demographic data across programs to identify disparities and design incentives to encourage improvement. It should also sustain and increase investments in bio-preparedness and public health infrastructure. Additionally, HHS should take specific actions to increase and expand health care coverage, including ensuring that eligible individuals can enroll in and maintain Medicaid coverage and reinstating and maintaining beneficiary protections.
Securing a sustainable and equitable climate
Black, brown, and Indigenous people have long suffered from environmental injustice and disproportionately endure dangerous and life-threatening environmental and health risks. There are also stark racial and economic disparities in access to nature in America. President Biden's historic commitments to direct 40 percent of the benefits of his administration's climate and clean energy investments to disadvantaged communities (Justice40 Initiative) and conserve at least 30 percent of U.S. lands and oceans by 2030 (America the Beautiful Plan) provide a crucial opportunity to redress persistent racial, environmental, and economic injustices.  
CAP recently released a report detailing several key steps the White House can direct the national climate adviser, the Council on Environmental Quality, the Office of Management and Budget, and other agency leaders to take to accelerate the delivery of "new investments in legacy pollution cleanup, pollution-free energy and transportation, workforce development, quality and affordable housing, and critical clean water infrastructure in communities that need it the most." Key executive actions should include developing and using investment criteria and guidance to ensure that federally funded projects reduce harmful pollution and emissions, minimize extreme weather risks, prevent displacement of existing community members, and meaningfully engage community stakeholders. To make relevant grants and other federal opportunities more accessible to disadvantaged communities, agencies should also overhaul and simplify application and reporting requirements, provide additional technical assistance, and waive cost-sharing requirements. Finally, agencies should work with Congress to increase the amount of federal funding that flows directly to communities, including by changing grant distribution formulas; expanding the infrastructure that communities rely on to access critical investments, such as Community Development Financial Institutions; and increasing appropriations to programs that channel resources directly to disadvantaged communities.
To ensure the Biden administration's ambitious America the Beautiful Plan affirms tribal sovereignty and supports the proven efficacy of Indigenous-led conservation, the U.S. Department of the Interior should establish a tribal-led task force to advise the secretary on tribal priorities in administering the America the Beautiful Plan. Interior should also take steps to expand equitable access to nature by supporting conservation efforts led by, in, and around BIPOC communities, low-income communities, and urban areas, as well as ensure that outdoor recreation areas are safe for and welcoming to all visitors.
Strengthening democracy and reforming the criminal and civil justice systems
As a slew of states pass legislation making it harder to vote, the executive branch has an important role to play in combating unlawful voter suppression tactics. The U.S. Department of Justice (DOJ) must vigorously enforce federal voting law to block unlawful voter suppression tactics.
Federal agencies can also make important strides in advancing criminal and civil justice. For example, the Biden administration should undertake a whole-of-federal-government initiative to reduce unnecessary collateral consequences—the legal sanctions, restrictions, or disqualifications that present barriers to accessing employment, voting, education, housing, and government benefits and programs, among other things—imposed by federal policies and regulations.
The DOJ should also develop a task force to eliminate bias in prosecutorial decision-making. The task force should analyze the evidence surrounding bias at key prosecutorial decision points, provide guidance to prosecutors on removing such bias, and realign metrics for evaluating prosecutorial performance to incentivize fair and equitable decision-making that reduces racial and other disparities and minimizes unnecessary justice involvement. Additionally, the DOJ should reinstitute critical working groups that were disbanded and guidance documents that were rescinded under the Trump administration, including the working group charged with ensuring that local law enforcement does not receive restricted military equipment and the federal guidance on eliminating the unjust imposition and collection of court fines and fees. Finally, the newly restored DOJ Office for Access to Justice and a revitalized White House Legal Aid Interagency Roundtable can support federal agencies' efforts to advance equity by infusing an essential civil justice perspective into their policies and programs.
Federal agencies can also play a leading role in countering violent white supremacy that seeks to undermine American democracy. To advance the White House's "National Strategy for Countering Domestic Terrorism," and as detailed in CAP and the McCain Institute's "National Policy Blueprint for Ending White Supremacist Violence," "Ending white supremacist violence must start with federal leadership that acknowledges and prioritizes the problem" by vocally opposing white supremacy. Leadership must also "driv[e] resources, manpower, and attention to the issue"; develop cooperative strategies across federal government departments and agencies on a scale that meets the threat; and place a particular focus on "white supremacy and racial bias within the federal workforce."
Conclusion
The Biden administration is poised to root out enduring systemic inequities and implement a targeted and expansive racial equity policy agenda. This is a pivotal moment to advance bold, large-scale policy solutions that meet the long-standing challenge of racial injustice and seize the current opportunity to build a better America where all Americans have an equal opportunity to thrive.
The positions of American Progress, and our policy experts, are independent, and the findings and conclusions presented are those of American Progress alone. A full list of supporters is available here. American Progress would like to acknowledge the many generous supporters who make our work possible.
Authors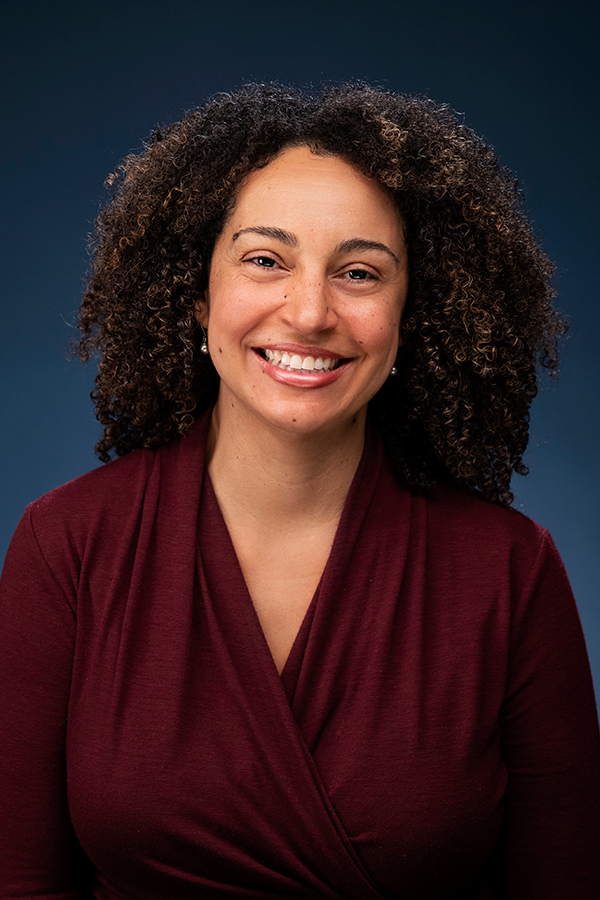 Senior Vice President, Rights and Justice Lorena Roque
Former Senior Policy Analyst