Bernhardt's Climate Track Record Is Dangerous
Bernhardt's Climate Track Record Is Dangerous
As the Senate considers confirming David Bernhard for secretary of the interior, it's clear a vote for him is a vote against climate action.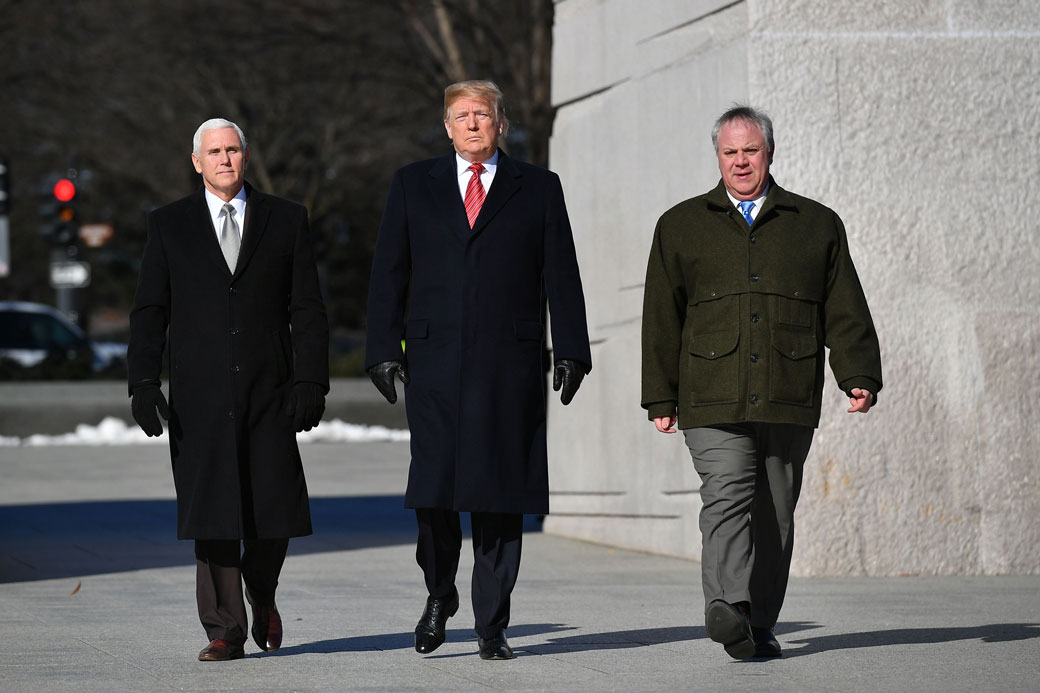 This column contains a correction
Acting Interior Secretary David Bernhardt has gained notoriety for being President Donald Trump's most conflicted cabinet nominee. This superlative alone should be enough to raise serious concern during his confirmation hearing this week. However, senators should also note other concerning trends that have mostly flown under the radar: his history of dismissing science, and his pattern of leading the Department of the Interior (DOI) far away from climate action. His strategy of ignoring the serious impacts of the climate crisis while plowing ahead to offer vast swaths of public lands and waters to fossil fuel companies is morally reprehensible and legally questionable. In fact, a federal judge recently ruled that the DOI broke the law when it failed to take greenhouse gas emissions into account when leasing hundreds of thousands of acres for drilling.
Generally, Bernhardt's actions speak louder than words. But when pressed recently on his thoughts on climate, he replied flippantly, and insinuated that he had no legal obligation to take any action. This head-in-the-sand approach to climate is absurd and even harmful at a time when the scientific consensus is clear and a majority of Americans think climate change is a "very serious" problem.  But given that Bernhardt now oversees one-fifth of the nation's emissions and landmass—including national parks and their nearby communities that are the most vulnerable to the impacts of a changing climate—his blatant disregard for climate science is downright dangerous.
Bernhardt greases the skids for more fossil fuel emissions
At a time when government scientists have published multiple reports detailing how the nation only has a short time frame to act on climate, Bernhardt has instead fully embraced Trump's "energy dominance" agenda that prioritizes expanded drilling onshore and offshore with no regard for the associated increased emissions. For example, the Trump administration illegally tried to delay the U.S. Bureau of Land Management's methane waste prevention rule that had widespread support from both Congress and the public. But Bernhardt, without regard for the climate impacts, championed a gutting of the rule that would have prevented an annual $330 million worth of taxpayer-owned gas from escaping into the atmosphere from oil and gas operations on federal and tribal lands.
Bernhardt hampers career staff's work
Before Secretary Ryan Zinke left the DOI amidst a mountain of scandals, Bernhardt, as deputy secretary, was central to undoing the progress the department made to address climate change. On the Friday before Christmas in 2017, Bernhardt signed Secretarial Order 3360. This order scrapped mention of climate change in directives in policy manuals for DOI employees, including rescinding chapters on climate change policy and landscape-scale mitigation. These deletions removed the ability of agencies, such as the Bureau of Land Management and the Fish and Wildlife Service,* to act on climate by eliminating policies and procedures for factoring climate and other environmental effects into agency decision-making.
Bernhardt also signed Secretarial Order 3369, which undercuts scientists' ability to decide when scientific information is sufficient to advise policy. The order bogs down the use of scientific evidence that doesn't align with the Trump administration's political agenda.
Furthermore, Bernhardt was instrumental in reshuffling dozens of DOI senior executives to areas far outside their professional expertise.  One such high-ranking official, who became a whistleblower, asserted his reassignment was retaliation for speaking publicly on the threat of climate change to Native Alaskan communities. And a report by the DOI inspector general suggests that these experts' prior work assignments may have been related to or the cause of those reassignments.
Bernhardt's Interior Department suppresses climate science
Even when he isn't signing his name on an order explicitly striking mentions of climate change or restricting eligible scientific evidence, Bernhardt is widely believed to have been running the show at the DOI even before becoming acting director. Under his watch as deputy secretary, the DOI suppressed climate science through outright censorship, removing references to climate change in a draft National Parks Service report on sea level rise. The DOI also froze work of more than 200 advisory boards and committees, including scientific boards focused on climate issues.
Under the Zinke-Bernhardt regime, scientific grant proposals were forced through a political vetting process; scientists have had to submit their presentations for review before attending certain conferences; and some scientists have been blocked from attending scientific conferences all together.
A DOI spokesperson asserted that Bernhardt should be allowed to review data and draft reports, even when requests to review sensitive data violate agency scientific integrity policies. This eagerness to view new data doesn't seem to come from genuine scientific curiosity, though, given that DOI leadership is working to advance oil and gas management decisions in the Arctic National Wildlife Refuge based on outdated and incomplete scientific information.
Bernhardt's disregard for science isn't new. It goes back to the George W. Bush administration, where he served as the DOI solicitor. In a 2008 memo to then-Interior Secretary Dirk Kempthorne, Bernhardt wrote that specific greenhouse gas sources can't be traced to effects on wildlife and that cumulative effects aren't important when determining whether a proposed action may affect listed species or critical habitat.
Conclusion
Since leaving his lucrative lobbying job representing oil and gas clients to join the Trump administration, Bernhardt has suppressed science and undone work to adapt to climate change while simultaneously pushing forward an energy-dominant agenda that contributes to greenhouse gas emissions. Senators have an easy decision: Do not promote Bernhardt.
Mary Ellen Kustin is the director of policy for Public Lands at the Center for American Progress.
The author would like to thank Kate Kelly, Nicole Gentile, Jenny Rowland-Shea, Sally Hardin, and Will Beaudouin for their contributions to this column.
*Correction, March 25, 2019: This column has been updated to accurately reflect agencies affected by Secretarial Order 3360.
The positions of American Progress, and our policy experts, are independent, and the findings and conclusions presented are those of American Progress alone. A full list of supporters is available here. American Progress would like to acknowledge the many generous supporters who make our work possible.
Authors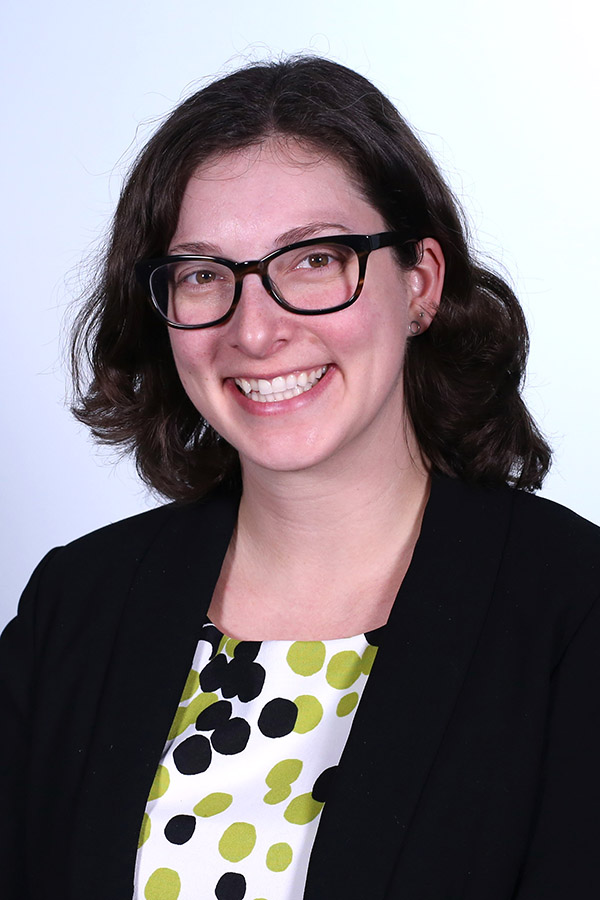 Mary Ellen Kustin
Director of Policy, Public Lands