Bankruptcies Back on the Wrong Track
Bankruptcies Back on the Wrong Track
Bankruptcy Rates on the Rise Again Despite the Bankruptcy Abuse Prevention and Consumer Protection Act of 2005
Report from Amanda Logan and Christian E. Weller shows that bankruptcy rates are on the rise again despite the Bankruptcy Abuse Prevention and Consumer Protection Act of 2005.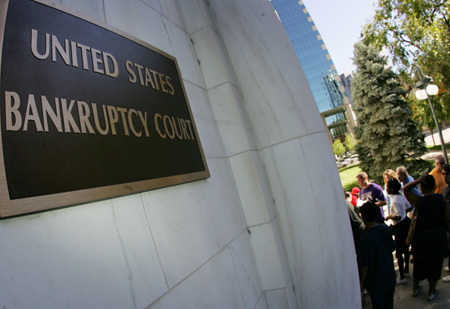 Read the full report (pdf)
The severe financial squeeze faced by America's families today is evident in stagnant income growth amid mounting job losses and in the spiraling costs of gas, energy, food, and healthcare amid record family debt levels. The results of this squeeze, such as rising home foreclosures, credit card defaults, and automobile and other personal loan defaults, now include the ultimate financial disaster—personal bankruptcies, which are the broadest measure of economic distress and are once again on the rise.
The bankruptcy rate has risen sharply for two years in a row, already reaching levels as high as those seen in the early 1990s. This jump in the bankruptcy rate should probably come as no surprise given the perilous economic terrain bequeathed to American families by the Bush administration and the conservative Congress in power for the first six years of Bush's presidency. Yet conservatives had other plans for financially strapped families when they passed the Bankruptcy Abuse Prevention and Consumer Protection Act of 2005. BAPCPA, as the act is inelegantly known in the world of personal bankruptcy, was designed to make it harder for people to declare bankruptcy.
That bankruptcy rates are back on the wrong track despite a conscious legislative effort by conservatives to force families to struggle longer with unsustainable debt obligations than they can afford speaks volumes about today's enveloping financial squeeze. And chances are high that personal bankruptcies will increase even further given current economic trends of weak income growth, high levels of debt, and rising prices. Should bankruptcy rates—measured by filings per 1,000 people—continue to increase at the rate registered between early 2006 and the end of 2007, bankruptcy rates will again reach the relatively high levels that were maintained before BAPCPA was enacted in April 2005. In particular, we find from the available data that:
The bankruptcy rate is again comparatively high. The national annualized bankruptcy rate reached 2.7 filings per 1,000 people in the fourth quarter of 2007. This is a marked increase from the 1.5 rate in the first quarter of 2006 (right after the new law was passed), exceeds the bankruptcy rates of the 1980s, and is only slightly below the bankruptcy rates of the early 1990s.
Bankruptcy rates have doubled in 16 states over the past two years and many states ƒ are rapidly catching up to pre-BAPCPA levels. In the fourth quarter of 2007, seven states were less than one-third below the bankruptcy rate in their state before the enactment of BAPCPA, and seven states remained more than two-thirds below their pre-BAPCPA levels.
Since passage of the new law, bankruptcy rates have diverged across states. States that had higher bankruptcy rates to begin with also tended to see faster growth in their bankruptcy rates. In the end, bankruptcy rates varied more two years after the passage of the law than immediately after BAPCPA was enacted.
State-by-state data for the past two ƒ years show that bankruptcy filings are connected to economic hardships. States and quarters with higher unemployment rates are associated with higher bankruptcy rates, as are observations associated with lower real per capita incomes, and higher shares of people without health insurance.
A larger share of bankruptcy filers fall ƒ under rules that are more beneficial to creditors than to debtors. Since the changes to the bankruptcy code, the average share of Chapter 7 filings—which give debtors a clean slate—has, out of total filings, dropped by 11.4 percentage points.
Contrary to conservative claims, families enter bankruptcy because of external economic factors, such as a spell of unemployment, a medical emergency—particularly when health insurance is not available—and mounting debt levels. This was apparent in the data before the enactment of BAPCPA in 2005 and remains apparent in the data after 2005. These facts run counter to the intent of Bush's bankruptcy bill, the largest overhaul to the federal bankruptcy code since its enactment in 1978, and one of the signature legislative "accomplishments" of his presidency and the last conservative-led Congress. Instead of eliminating presumably widespread "bankruptcies of convenience," bankruptcy rates remain high because of fundamental economic pressures on America's families.
Opponents of these changes to the U.S. bankruptcy code in 2005 contended at the time that the increased costs and complexity of filing could make bankruptcy an impractical option for some families, or at least cause them to delay filing, while also closing an important pressure valve for financially struggling families. They were right.
To truly address the bankruptcy rate in the United States, legislators must be willing to recognize the real reasons why families file for bankruptcy and address them accordingly. This will require an overhaul of the bankruptcy code to ensure families have access to the long-standing American tradition of debtors being able to start over after financial disaster. In addition, a number of other economic policy steps are needed to address the underlying causes of rising personal bankruptcies, especially very weak income growth, lack of health insurance, and lack of personal saving.
Read the full report (pdf)
The positions of American Progress, and our policy experts, are independent, and the findings and conclusions presented are those of American Progress alone. A full list of supporters is available here. American Progress would like to acknowledge the many generous supporters who make our work possible.
Authors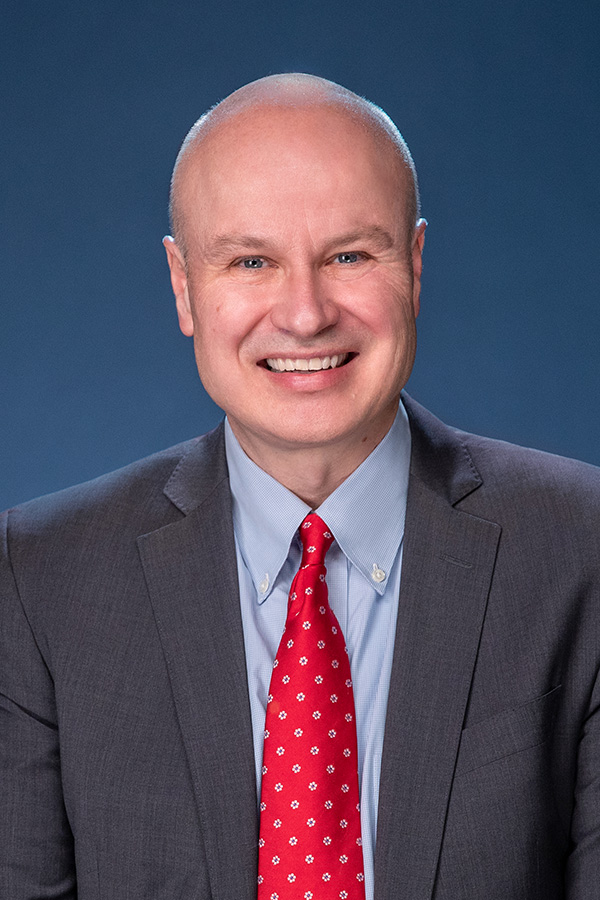 Senior Fellow