Avoiding Eisenhower's Worst Fear
Avoiding Eisenhower's Worst Fear
Comprehensive Defense Budget Reform Can Strengthen the Military and Economy
Recent speeches from Secretary Gates show he's starting to argue what CAP has said all along—budget reform can strengthen the military and the economy, write Lawrence J. Korb, Laura Conley, and Sean Duggan.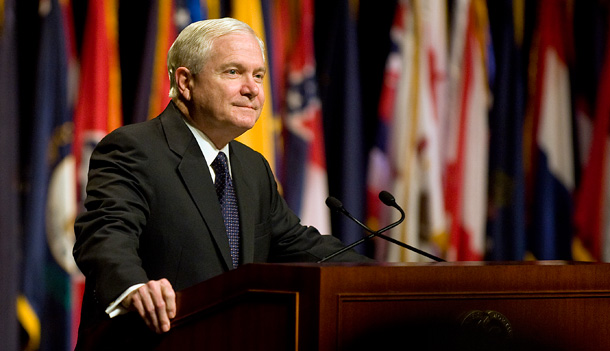 The defense budget nearly doubled in real terms over the last decade, putting our defense spending in a morass exacerbated by the Bush administration's failed policies. Senior Obama administration officials are finally coming to terms with the problem and have started discussing why cutting the defense budget responsibly can and should be part of an overall strategy aimed at reducing the burgeoning federal deficit.
Defense Secretary Robert Gates laid out a compelling case for reforming the defense budget last week in a pair of high-profile speeches before the Navy League's Sea Airspace Exposition and the Eisenhower Library in Abilene, Kansas, and in an article in the most recent edition of Foreign Affairs, "Helping Others Help Themselves." Secretary Gates evoked President Dwight Eisenhower's farewell speech to argue that the administration and the country must re-examine the defense budget in order to "maintain balance in and among national programs." Secretary Gates emphasized the dire consequences of failing to restrain growth in the military's health care and personnel budgets, cost inefficiencies from the department's redundant bureaucracy, and the financial burden of maintaining weapons programs meant to confront threats from a bygone era.
The Center for American Progress commends Secretary Gates and the Obama administration for discussing these concerns publicly and forcefully, including politically sensitive subjects such as military pay and health care. The Center has been pressing the Defense Department for more than six years to re-evaluate its budget priorities and examine its effect on the national debt. In fact, the Center has advocated for many of the very initiatives Secretary Gates discussed in both speeches for the past two years. And had Secretary Gates acted on these changes during his 42 months at the helm of the Pentagon, the situation would not be so dire.
Item
Gates position
CAP recommendation

F-35 alternate engine

"The Department has asked to end funding for an unnecessary alternative engine for the new Joint Strike Fighter"
–Speech at the Eisenhower Library, May 8, 2010.

"Congress … added $600 million to the 2010 budget for an unneeded alternate engine for the F-35, which will mean buying 50 fewer aircraft."
–"A Jet Even the Military Doesn't Want," The Philadelphia Inquirer, July 9, 2009.

"Funding for an alternate engine program for the F-35… could also be removed at a cost savings of $465 million."
–"Paying for Troop Escalation in Afghanistan," December 22, 2009.

Military health care premiums

"Health care costs are eating the Defense Department alive, rising from $19 billion a decade ago to roughly $50 billion…The premiums for TRICARE, the military health insurance program, have not risen since the program was founded more than a decade ago."
–Speech at the Eisenhower Library, May 8, 2010.

"It is also critical that Congress work with the Pentagon this year to control the steadily increasing cost of military health care…premiums for TRICARE, the military's health care system, have not been raised in 15 years, despite the Department of Defense's repeated efforts to institute a modest increase."
–"Slimming Down the Defense Budget," February 2, 2010.

"Growing the force will exacerbate already high costs in several key areas, including…health care."
–"Building a Military for the 21st Century," December 10, 2008.

Military health care enrollment

"Many working age military retirees—who are earning full-time salaries on top of their full military pensions—are opting for TRICARE even though they could get health coverage through their employer."
–Speech at the Eisenhower Library, May 8, 2010.

"Retired service members, many of whom are in their forties, who are covered under a TRICARE plan may refuse to accept additional coverage under a plan offered by a new employer, thus leaving TRICARE to cover all medical costs…This is what we need to fix."

"Rising costs in military health care mirror rising health care costs in general. But the military system is subject to some special considerations. One way to slow the cost growth in military health is to limit double coverage for retirees … the TRICARE system should be placed off-limits to retired service members who have alternate coverage available through a spouse or a civilian job and sufficient income to comfortably pay the premiums for these alternative plans."
–"Blueprint for Defense Transformation," The American Interest, September – October 2009

Increasing cost of military compensation

"Congress routinely…add[s] an extra half percent to the pay raise that the Department requests each year."
–Speech at the Eisenhower Library, May 8, 2010.

"Military pay already equals or exceeds the average salaries of civilian workers with comparable educational backgrounds … Congress and the administration should use the Military Annual Compensation scales when proposing pay increases over this level, rather than the less inclusive Regular Military Compensation."
–"Building a Military for the 21st Century," December 10, 2008.

"Grow the force initiatives may eventually lessen the burden of multiple deployments with too little time in between for current troops, but they also represent a long-term cost in the defense budget."
–"Building a Military for the 21st Century," December 10, 2008.

The growing necessity for trade-offs

"Under Eisenhower, real choices were made, priorities set, and limits enforced."
–Speech at the Eisenhower Library, May 8, 2010.

"[The Defense Department maintains that] 'U.S. forces must be prepared to conduct a wide variety of missions under a range of different circumstances.' In other words, the QDR promises to make tradeoffs but asserts that DOD must be capable of confronting every contingency."
–"Quadrennial Defense Review Fails to Match Resources to Priorities," February 4, 2010.

Littoral combat ship

"Last year's budget accelerated the buy of the Littoral Combat Ship, which, despite its development problems, is a versatile ship that can be produced in quantity and go places that are either too shallow or too risky for the Navy's big, blue-water surface combatants."
–Speech at the Navy League, May 3, 2010.

"Small, fast ships such as the LCS would be a boon in irregular naval operations such as antipiracy patrols and de-mining. Congress and oversight agencies should keep a close watch on LCS costs, but the planned 16-ship procurement should go forward."
–"Building a Military for the 21st Century," December 10, 2008.

Expeditionary Fighting Vehicle

"We have to take a hard look at where it would be necessary or sensible to launch another major amphibious landing again."
–Speech at the Navy League, May 3, 2010.

"Cancel the Expeditionary Fighting Vehicle program, allowing the MRAP family of vehicles to temporarily fill the gap in Iraq and Afghanistan."
–"Building a Military for the 21st Century," December 10, 2008.

DDG-1000

"The price of each [DDG-1000] ship had more than doubled and the projected fleet had dwindled from 32 to seven."
–Speech at the Navy League, May 3, 2010.

"Cancel the Zumwalt-class DDG-1000 destroyer and build two Arleigh Burke-class DDG-51 destroyers a year for the next four years."
–"Building a Military for the 21st Century," December 10, 2008.
Secretary Gates has effectively articulated a number of trends that are consuming a large and growing portion of the defense budget, but he has failed to provide the Department of Defense and Congress with an action plan to reverse these costly developments. Bringing about change to create a more sustainable defense budget will require more than well-placed intentions and rhetoric.
In fact, Secretary Gates has publicly embraced meaningful and substantive change in the way the Pentagon does business since he became secretary over three and a half years ago, without much measurable outcome. Secretary Gates has stated he never misses an opportunity to advocate for an increase in the State Department's budget. Yet the disparity between the DOD budget and the State Department's budget has only grown in the years since he has been in office.
Secretary Gates has more recently argued the need to improve the way the U.S. government can help other countries better provide for their own security. Yet he has also done little to change the fact that responsibility for this critical mission is spread across several agencies, a condition that severely constricts unity of the effort.
Now is the time for Congress to work with the administration and DOD to implement these much-needed reforms. But members of Congress will have to overcome their long-held tendency to reinsert funding for strategically outdated but politically popular initiatives DOD opts to cancel. Congress must also resist the urge to maintain ever-increasing defense budgets for fear of appearing "weak on defense."
Maintaining the present course would invite President Eisenhower's worst fear: A country that, in Secretary Gates's words, is "militarily strong, but economically stagnant and strategically insolvent."
Lawrence J. Korb is a Senior Fellow, Laura Conley is a Research Assistant, and Sean Duggan is a Research Associate at American Progress.
For more information, see:
The positions of American Progress, and our policy experts, are independent, and the findings and conclusions presented are those of American Progress alone. A full list of supporters is available here. American Progress would like to acknowledge the many generous supporters who make our work possible.
Authors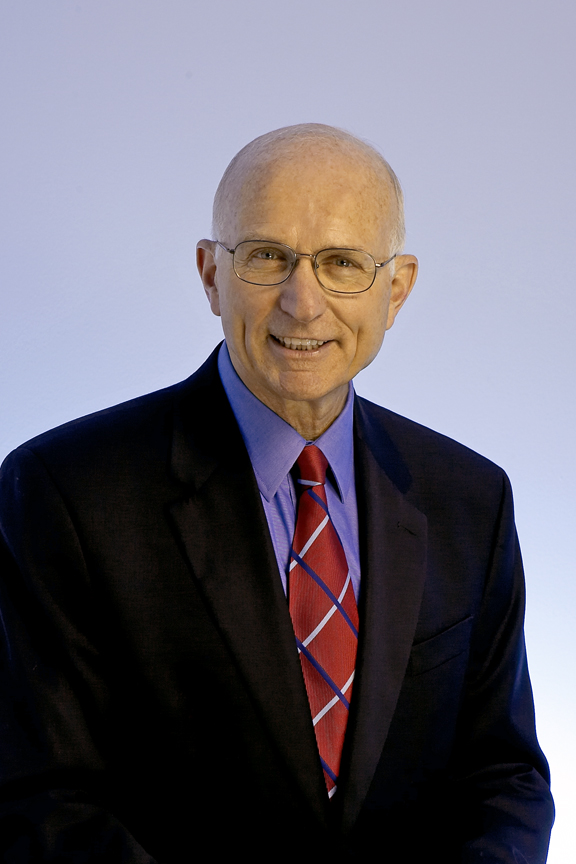 Senior Fellow