America's Dangerous Blind Spot in the Middle East
America's Dangerous Blind Spot in the Middle East
Iraq's evolving relationship with Iran reshapes the regional landscape in the Middle East, threatening U.S. interests in the region.
Iraq's evolving relationship with Iran reshapes the regional landscape in the Middle East, threatening U.S. interests, observes Brian Katulis.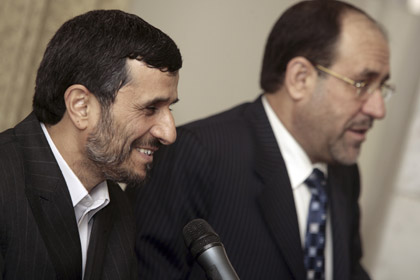 In early June, top U.S. officials will address the annual policy conference of the American Israel Public Affairs Committee, with Iran likely to be the major focus of the gathering. As these policymakers deliver their speeches about Iran and the strategic necessity to thwart Iran's nuclear ambitions, they should examine the fundamental contradiction that exists in the current Bush administration approach to the Middle East—current U.S. policy in Iraq boosts Iran's close allies in Baghdad, which in turn represents a new emerging challenge to Israel and other key allies in the Middle East.
Many conservatives, among them columnist David Brooks writing in today's New York Times, highlight the threat posed by Iran, and wrap their arguments in a broader regional landscape, stressing Iranian ties to Syria and the Lebanese terrorist group Hezbollah. But conservatives then conveniently ignore Iraq. In the summer of 2006, however, when Israel was fighting a live war in Lebanon with Hezbollah, it was clear whose side many top Iraqi leaders were on—and it was not Israel.
Iraqi Prime Minister Nouri Al-Maliki condemned Israel's "aggression," and that same summer, the Iraqi speaker of parliament Mahmoud Al-Mashhadani accused "Jews" of being behind the violence and murders in Iraq. Are these the type of allies that the United States wants? Is the current policy in Iraq undermining U.S. and Israeli security interests by giving Iran some breathing room to expand its influence further around the region?
These are tough questions to answer, but U.S. leaders need to address this fundamental contradiction at the heart of U.S. policy in the Middle East. And they need to do so soon because as Iran continues to develop closer and closer ties with its allies in Iraq, the United States continues to pour tens of billions of dollars a month into Iraq to (in effect) facilitate closer Iraq-Iran ties.
Indeed, in one of those important but little-noticed moments that happen every so often in Middle East policy, Bush administration officials were caught off guard earlier this week by statements made by Iranian foreign minister Manouchehr Mottaki at an international conference to support Iraq's economic development in Stockholm. As the United States and other countries made yet another pitch to Iraq's oil rich neighbors to help the Iraqi government stand on its own—a call that was largely rejected by Iraq's Arab Sunni neighbors once again—the Iranian foreign minister bragged about Iran's significant investments in Iraq.
"Iranian companies have undertaken some economic projects and public works in Iraq to contribute to the economic development of this country, both in the south and in the north," Mottaki said. He then outlined details of major infrastructure projects Iran had funded in Iraq's oil, electricity, and transportation sectors, highlighting how Iran has stepped in to help Iraq develop power transmission plants to address electricity shortages.
There is nothing new or surprising about this statement in and of itself. Iran's important role in Iraq economically and politically is generally acknowledged, though it rarely gets the attention it deserves. Last summer, for instance, Iraq and Iran signed an oil pipeline deal that attracted little attention—even as the United States was trying to get stronger international support for sanctions aimed at isolating Iran for its nuclear program. Iran has also invested millions to improve tourist facilities in the Shi'a religious cities of Najaf and Karbala in southern Iraq.
It has become almost cliché to say that one major consequence of the Bush administration's Iraq policy is the historic expansion of Iranian influence throughout the Middle East. Nonetheless, this raises a bigger question about the overall U.S. approach to the Middle East:
Does the current U.S. policy of offering unconditional support to an Iraqi government whose leaders are closely aligned with Iran's government actually facilitate Iranian efforts to further expand its influence and gain greater strategic depth in the region?
It's a question that many Arab countries are asking. And it explains in part why several oil-rich Sunni Arab countries are unwilling to offer greater financial support or debt relief for Iraq, even while U.S. taxpayers continue to pay to the tune of $10 billion to $12 billion a month.
U.S. Deputy Treasury Secretary Robert Kimmitt, when asked about Mottaki's statement by reporters, said he was not familiar with these Iranian investments, and he pressed the Iraqi government to ensure that Iraq was not violating U.N. sanctions by doing business with Iran. "Any activity in the world, including in Iraq, that could have in any way a facilitating effect on the Iranian proliferation program would be prohibited by the Security Council resolutions, and Iraq is a member-state of the U.N.," Kimmitt said.
Kimmitt should take a look at an Iranian-Pakistani deal that Iran's President Mahmoud Ahmadinejad announced in a visit last month to Islamabad to move forward with a gas pipeline project and provide electricity generation. Iran is using its energy reserves to extend its influence among its neighbors, and it seems that U.S. efforts are doing little to thwart Iran's regional and nuclear aspirations.
As for Iraq, good luck trying to enforce those U.N. sanctions against Iran there. Iraq and Iran have strengthened economic and political ties every year that the United States has stayed in Iraq. It seems far-fetched that the Bush administration would actually press this point strongly with the Iraqi government because it would then highlight a fundamental contradiction in its overall approach to the Middle East—support for a mostly pro-Iranian government in Baghdad while trying to isolate the regime in Tehran.
The approach doesn't add up to a coherent strategy, and the result is that the United States, by staying in Iraq unconditionally, is facilitating the expansion of the Iranian government's influence. The efforts to shape Iranian behavior through a coalition of the willing on economic sanctions are not likely to have an impact as long as it is U.S. policy to boost some of Iran's best allies in the Middle East: the Iraqi government.
This worries some countries in the Middle East, particularly Arab countries such as Saudi Arabia and Egypt. And remember, Jordan's King Abdullah warned of an emerging "Shi'a crescent" nearly four years ago.
Why does this matter for U.S. policy? Because Iran remains a core challenge in the Middle East, and the United States still lacks a coherent approach to dealing with it. A recent tough report by the International Atomic Energy Agency raises serious questions about possible military dimensions to the Iran's nuclear program. All of the leading presidential candidates and top congressional leaders have vowed that Iran should not be allowed to obtain nuclear weapons, but none of them have addressed the fundamental contradiction that lies at the heart of the current approach to Middle East policy—the dangerous blind spot on the growing ties between Iraq and Iran.
Brian Katulis is a Senior Fellow at the Center for American Progress and coauthor of the forthcoming book, the Prosperity Agenda. To read his analysis and policy recommendations please go to the National Security page of our website.
The positions of American Progress, and our policy experts, are independent, and the findings and conclusions presented are those of American Progress alone. A full list of supporters is available here. American Progress would like to acknowledge the many generous supporters who make our work possible.
Authors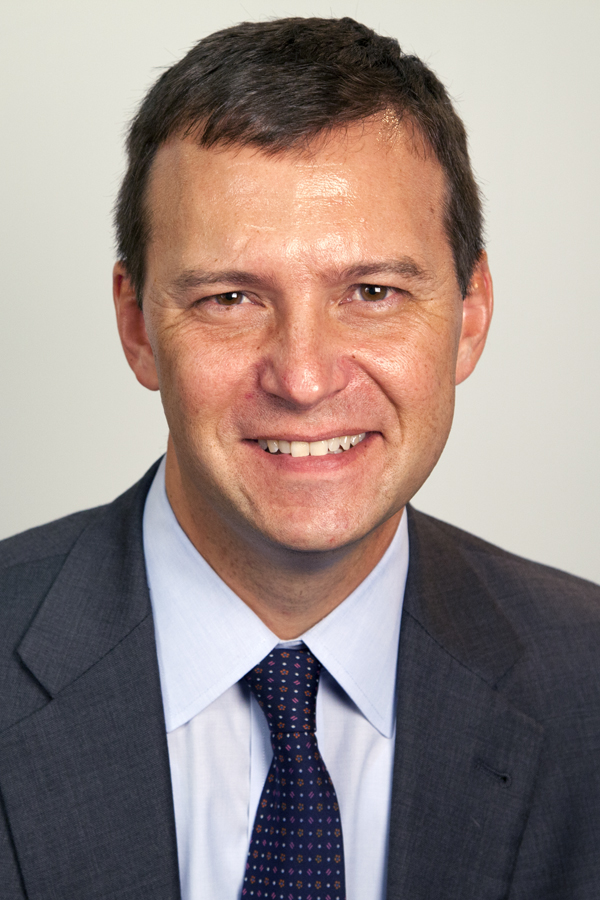 Senior Fellow