A Step Forward: Government Performance Reform Passes the House
A Step Forward: Government Performance Reform Passes the House
Jitinder Kohli and John Griffith praise the House's passage today of a bipartisan government performance bill that now makes its way to President Obama's desk to be signed into law.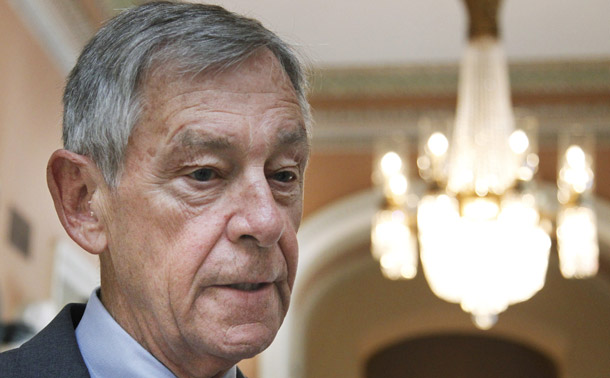 Today the House of Representatives passed a bipartisan bill to transform the way government operates and monitors performance. We applaud Congress's decision to require each federal agency to set out clearly what they will achieve for the American people.
The final framework of the legislation closely resembles an approach that the Center for American Progress called for recently to help policymakers build confidence in government. We called for the House and Senate to adopt the bill together with performance experts from both Bush administrations and those who served under Presidents Bill Clinton and Ronald Reagan.
The legislation, titled the Government Performance and Results Modernization Act of 2010, revises a landmark government performance law signed 17 years ago. The new bill requires all departments and agencies to set high-priority goals, develop a plan to accomplish each goal, and regularly adjust the plan as they go along so that the goals are more likely to be met. Each agency must also identify and do away with little-used or outdated reports, and designate senior officials to serve as chief operating and performance improvement officers.
The Senate unanimously passed the bill last Thursday, thanks to an effort led by Thomas Carper (D-DE), Mark Warner (D-VA), Susan Collins (R-ME), Daniel Akaka (D-AK), Joseph Lieberman (I-CT), and George Voinovich (R-OH). The bill stalled in the House on Friday, falling short of the required two-thirds majority under suspension of House rules even though an earlier version had passed unanimously. A second chance came this morning when the House Rules Committee passed a rule allowing the bill to pass with a simple majority. The bill passed by a vote of 216 to 139.
When Rep. Henry Cuellar (D-TX) presented his initial version of the bill to the House in May, Robert J. Shea, who led the performance improvement initiative under President George W. Bush, and CAP Senior Fellow Jitinder Kohli supported his plan to closely monitor a small set of difficult goals. And after the bill passed the House in June, the Center recommended ways that the Senate could improve the bill. Many of those suggestions were adapted into the final legislation.
To be sure, passage of the Government Performance and Results Modernization Act is a meaningful step forward. But true reform is accomplished in implementation, not authorizing legislation. As we look ahead to a new year, the baton will be passed to the administration, which will need to ensure that the great potential of the legislation is fulfilled.
The positions of American Progress, and our policy experts, are independent, and the findings and conclusions presented are those of American Progress alone. A full list of supporters is available here. American Progress would like to acknowledge the many generous supporters who make our work possible.
Authors Jitinder Kohli
Senior Fellow John Griffith
Policy Analyst