A Comparison of Plans to Reform Our Housing Finance System
A Comparison of Plans to Reform Our Housing Finance System
The CAP Housing Team presents summaries of 26 plans to reform the U.S. housing finance market.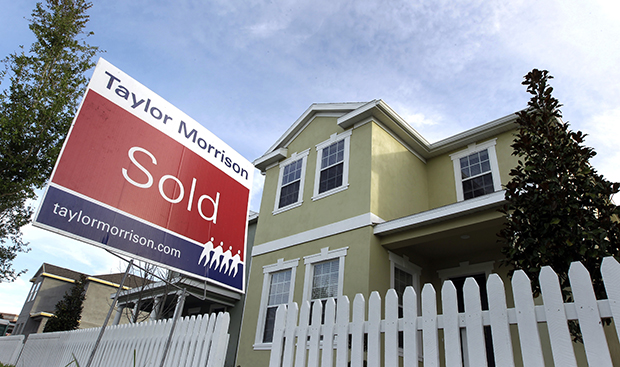 See our summary of 27 plans to reform our housing finance system (pdf)
It's been more than five years since the bank bailouts and the federal takeover of mortgage giants Fannie Mae and Freddie Mac. Yet we are still far from determining what our future housing finance system will look like.
In the absence of reform, the federal government has been backing about 90 percent of new mortgages—a far-larger share than is historically normal, or than most observers think is sustainable. Meanwhile, private capital has shown little appetite in purchasing mortgages without a government guarantee, and it remains difficult for all but the most pristine borrowers to obtain credit to buy a home.
Since the start of the housing crisis, dozens of lawmakers, advocacy groups, academics, and industry stakeholders have offered visions of what our mortgage market should look like. In that time, we've seen a bipartisan consensus develop around increasing private capital's presence in the market while maintaining explicit government support for the segment of the market traditionally served by Fannie and Freddie. But details of any future housing finance system must still be worked out, and Congress has only begun debating legislation to reform the system.
What do Fannie Mae and Freddie Mac do?
The primary function of Fannie Mae and Freddie Mac since their creation has been to provide liquidity to the nation's mortgage finance system. Fannie Mae and Freddie Mac purchase home loans made by private firms, provided they meet strict size, credit, and underwriting standards; package them into mortgage-backed securities; and guarantee the timely payment of principal and interest on those securities to outside investors. Fannie and Freddie also hold some home loans in their own investment portfolios. Since mortgage lenders no longer have to hold these loans on their balance sheets, they have capital available to make more loans to creditworthy borrowers.
The Mortgage Finance Working Group—a progressive group of housing finance experts, affordable housing advocates, and leading academics convened by the Center for American Progress—has put out a plan to responsibly wind down Fannie and Freddie and bring private capital back into the mortgage market. Likewise, the Center for American Progress, along with the National Council of La Raza, has also put forth a plan to ensure that the mortgage market of the future serves creditworthy borrowers across all geographies and housing types. These plans propose reforming the mortgage market based on five principles:
Broad and consistent access to mortgage credit across all communities
Stability in mortgage finance during all kinds of economic conditions
Transparency and standardization of products that can be understood
Access to affordable mortgage finance for both homeownership and rental housing
Consumer protections to ensure that mortgage products and practices operate in the long-term best interests of borrowers
In order to clarify the debate, we've analyzed 27 plans to reform our housing finance market. Our table summarizes each plan's most crucial characteristics, including its vision of the government's role in the mortgage market; its provisions relating to regulation, affordable housing, and multifamily housing; and its plan to transition to a new system. Click here to view our summaries.
John Griffith was a Policy Analyst with the Housing team at the Center for American Progress. This summary is an updated version of his original August 2012 summary. 
The positions of American Progress, and our policy experts, are independent, and the findings and conclusions presented are those of American Progress alone. A full list of supporters is available here. American Progress would like to acknowledge the many generous supporters who make our work possible.
Authors John Griffith
Policy Analyst