A Bully Pulpit for Billionaires
A Bully Pulpit for Billionaires
With its double-barrel attack on New York City Mayor-elect Bill de Blasio, The Economist shows its contempt for unions, evidence, and, ultimately, New York City voters.
Part of a Series
A recent issue of The Economist devoted to the New York City mayoral race led with the headline "New York's mayor-elect: Don't screw it up." Its kicker stated: "By choosing Bill de Blasio, New Yorkers have taken a risk with their city's prosperity." It allowed, at least initially, for the fact that de Blasio's "crushing victory on November 5th suggests many New Yorkers want change."
A vote of 73 percent to 24 percent constitutes a suggestion? It's fine for a magazine to put its opinions in an editorial. And it's also completely kosher for one to use evidence to marshal its argument for a particular point of view in its news pages—as The Economist did in its follow-up news story—so long as counterarguments are presented fairly and readers are given an opportunity to arrive at their own conclusions.

The Economist, however, is so deeply devoted to its ideological assumptions that it finds this level of fairness impossible to achieve. The magazine's editors appear to believe that Michael Bloomberg was a virtually flawless mayor. To The Economist—whether in its opinion or news pages, a candidate who ran in opposition to Bloomberg's legacy must be wrong in pretty much everything he promises or proposes, despite de Blasio's incredible margin of victory. This bias remains unchanged, regardless of whether the available evidence supports it.
Together, both pieces of the magazine's feature take up 2,500 words. There is nary a column inch that offers a criticism of Bloomberg's 12-year tenure as mayor or examines why voters might prefer anyone different. Has inequality exploded in New York in recent years? Yes, says The Economist—and that's a good thing. "New York needs its plutocrats. The top 1% of its taxpayers fork out a whopping 43% of the income taxes; if they leave, public services will suffer."
True, they would, but there is almost no reliable research to support the notion that they will leave. As it happens, stock market prices and corporate profits are at their highest points ever recorded, and—as the Center for Budget and Policy Priorities points out—"tax flight" by the wealthy is a myth propagated by anti-tax ideologues. Indeed, state revenue almost invariably increases when levies at the top are raised, and little if any so-called migration of the wealthy to neighboring states takes place. And the editors admit that de Blasio's proposed tax increase, which requires state approval and is designed to fund universal pre-K for the city's children, "is modest (from 3.9% to 4.4% on incomes above $500,000)," but they say, "taxes are not the only issue."
The editors also praise Bloomberg for his "stop-and-frisk" policies:
Quality of life also matters, and New York cannot take its safe streets for granted. Mr Bloomberg took a robust approach to crime. Being stopped and frisked may be irksome, he argues, but it teaches young men not to carry guns, and that saves a lot of (mostly black and Hispanic) lives. By putting more emphasis on avoiding the appearance of racism than on preventing crime, Mr de Blasio could make life worse for everyone.
True, it could, but New Yorkers and the courts have rejected Bloomberg's stop-and-frisk policies as unfair and unconstitutional, respectively.
Stop-and-frisk was a singular focus of the de Blasio campaign and public opinion surveys consistently showed it was one reason for his victory. De Blasio was the only top-tier candidate in the Democratic primary who vowed to end it upon becoming mayor. And on August 12, U.S. District Court Judge Shira Scheindlin ruled that the policy amounted to racial profiling and violated New Yorkers' constitutional rights. The city's public advocate, then de Blasio, produced a report demonstrating that while "African-American and Latino New Yorkers comprise only 54% of the general population, they constituted 84% of all stops in 2012, and 88.8% of the people stopped were not charged."
As The New Yorker's Jeffrey Toobin points out, "Indeed, the N.Y.P.D. has implicitly recognized its own excesses with stop-and-frisk, and has dramatically cut back the number of confrontations in recent months—with no uptick in the crime rate. But, rhetorically and legally, the city continues to insist that it did nothing wrong." And so, it would seem, does The Economist.
In its feature, however, The Economist reserves its greatest passion for Bloomberg's education policies. And it is here where the editors' ideology leads them the furthest off course—and I say this as the parent of a child who has gone through New York City public schools and who has, by and large, received a fine education. In one piece, the editors write:
If Mr de Blasio wants to promote social mobility, he should extend Mr Bloomberg's school reforms, such as letting parents move their children out of the worst city-funded schools and into (publicly funded, independently run) charter schools. Sadly, like his chums in the teachers' unions, he wants to block school choice.
Later, they go on to describe the "progress" they attribute to Mayor Bloomberg's educational reforms:
In 2003, 20.5% of New York's pupils were proficient, or better, in maths on national tests; today 29.6% are. Charter schools in Harlem have done particularly well. But the unions hate them and Mr de Blasio means to curb them. Some 20,000 parents protested against his plans last month.
Nonsense, says Diane Ravitch, an education expert who supported such reforms until the data arrived and reality intervened. "Do charter schools in New York City allow parents choice?" she asks in a recent article. In fact, she notes:
At some charter schools, 24%-68% of the students are lost from each cohort. Up to 7 out of 10 parents at these charter schools do not see their child complete schooling at the charter school they chose. Other 'high performing' charter schools suspend 25%-40% of their students a year in order to see gains in test scores. This means that each year, up to 2 in 5 parents at these charter schools have their choice forcibly taken away by the very charter school they chose to send their child to.
Of course, it's difficult to locate decent data on charter schools because, as Ravitch notes:
In one story the New York City Department of Education under Mike Bloomberg refused to share data on special education services in charter schools. In another story a charter school chain sued New York State to prevent an audit of how it used public money. New York State backed down. Joel Klein, former Chancellor in New York City falsely claimed that charter schools 'closed the longstanding achievement gap.' He made this claim even though the data showed it to be an outright lie.
The Economist's writers and editors were either so enthralled by Bloomberg's data claims that they ignored these facts or did not bother to question them in the first place. In any case, Ravitch uses the available data to demonstrate that, despite costing taxpayers far more per student than traditional schools, charter schools underperform compared to their counterparts by virtually every measure.
The Economist repeatedly attributes de Blasio's wish to restore a balance to this funding to the influence of "his chums in the teachers' unions," who—like all unions, in The Economist's calculus—will want "fat pay increases."
Finally, the editors lament the fact that "Mr Bloomberg's wealth allowed him to fund his own election campaigns, leaving him indebted to no one. Mr de Blasio was backed by a legion of interest groups, such as the public-sector unions, who now want payback." In doing so, they demonstrate not only their contempt for unions and evidence but also for the electoral process itself. Why not simply turn the entire system of government over to billionaires like Bloomberg and get rid of all those "legions of interest groups"—or, as they're better known, voters?
Eric Alterman is a Senior Fellow at the Center for American Progress and a CUNY distinguished professor of English and journalism at Brooklyn College. He is also "The Liberal Media" columnist for The Nation. His most recent book is The Cause: The Fight for American Liberalism from Franklin Roosevelt to Barack Obama, recently released in paperback.
The positions of American Progress, and our policy experts, are independent, and the findings and conclusions presented are those of American Progress alone. A full list of supporters is available here. American Progress would like to acknowledge the many generous supporters who make our work possible.
Authors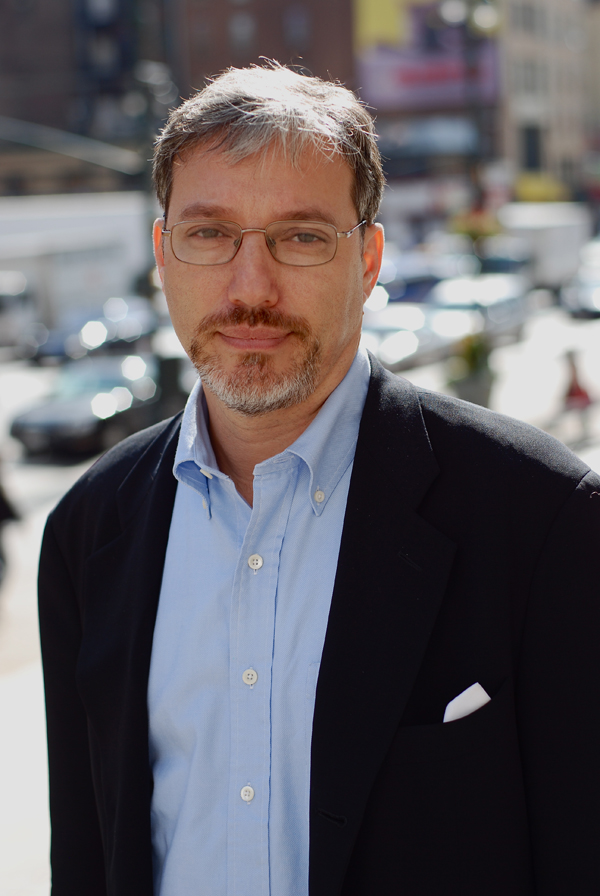 Eric Alterman
Senior Fellow
Explore The Series
Previous
The Super-Rich and Their Monster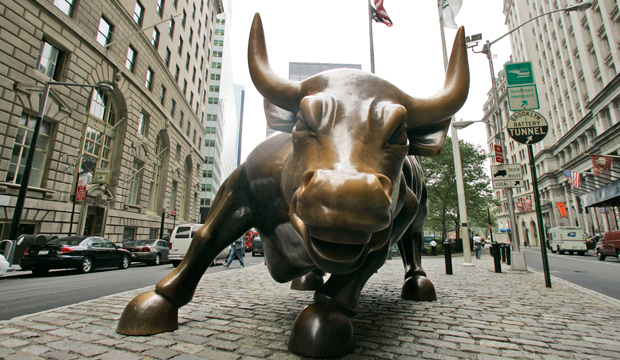 The Super-Rich and Their Monster
Next
Murdoch, Ailes, and Fox: Right from the Start
Murdoch, Ailes, and Fox: Right from the Start