5 Ways the Senate ACA Repeal Bill Hurts Women
5 Ways the Senate ACA Repeal Bill Hurts Women
Republican Senators have introduced an ACA repeal bill that would drastically undermine women's access to health care.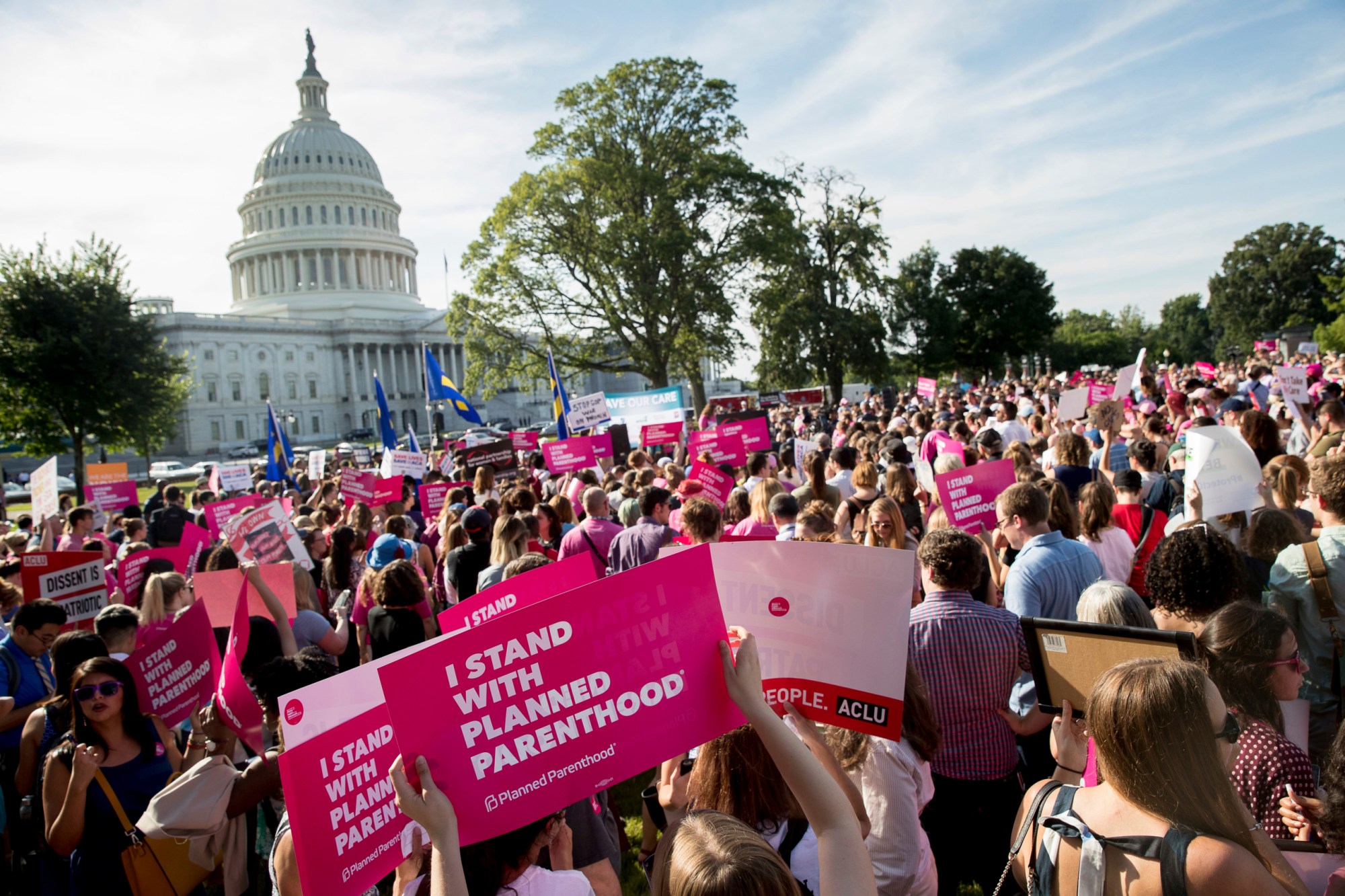 After several weeks of secret deliberations, Senate Republicans unveiled their Affordable Care Act (ACA) repeal bill, the Better Care Reconciliation Act (BCRA). Just like the version passed by the House of Representatives, this legislation is an all-out attack on women's health and rights. The Senate repeal bill would push 22 million people—including millions of women and children—to lose health coverage in the next 10 years, all while giving increased tax breaks to the rich. The Senate bill is a disaster for women and their families.
This should come as no surprise, given that the Senate working group tasked with drafting the bill was comprised of all men. Women and their health care providers know how critical it is for women to have access to comprehensive health care, including sexual and reproductive health care. Like the House-passed ACA repeal bill, the American Health Care Act (AHCA), the Senate version would limit a women's access to treatments for reproductive conditions such as breast and cervical cancers. More generally, the legislation would undermine access to comprehensive, affordable health care for millions of women, with some of the harshest effects falling on low-income women with Medicaid coverage. Here are five ways the Senate ACA repeal bill hurts women.
Decimates Medicaid
The Medicaid program has been essential in ensuring that women have access to comprehensive health care, including family planning and maternity services. Medicaid pays for almost half of all births in the country and covers pregnancy-related care and family planning services for 13.5 million women.
The Senate repeal bill would cut funding to Medicaid by $772 billion over 10 years. Like the House-passed version, the Senate's proposal would end the ACA's Medicaid expansion and cap federal support for the remaining Medicaid program, which covers certain groups of low-income individuals, including children, pregnant women, and parents of dependent children. But over time, the Senate's changes to Medicaid would become even harsher because the deepest cuts start in 2025. Senate Republicans structured their bill to try to hide that their cuts to Medicaid are far more extreme than in the House-passed version.
These drastic cuts proposed by the Senate would lead to coverage losses for millions of low-income women. Women of color would be disproportionately harmed because they are more likely to be enrolled in Medicaid.
Without access to Medicaid, about 15 million more Americans will be uninsured by 2026. In place of Medicaid coverage, the Senate repeal bill offers tax credits to help buy private insurance. But this is absolutely no substitute for Medicaid's low-cost, comprehensive coverage. Most people with Medicaid coverage pay no premiums and have either no out-of-pocket costs or only nominal amounts. As the Congressional Budget Office (CBO) noted, "[B]ecause of the expense for premiums and the high deductibles, most of them would not purchase insurance." For example, a woman with an annual income of $11,400 in 2026 would pay $300 as her premium, but the deductible would be more than half of her annual income.
Allows states to offer bare-bones coverage by eliminating essential health benefits protections
Similarly to the AHCA, the Senate repeal bill allows states to opt out of some of the ACA's most important consumer protections, including the requirement that Medicaid and health plans in the marketplaces cover all 10 essential health benefits (EHBs), such as coverage for maternity care, mental health services, and prescription drugs.
If implemented, the plan would provide an opening for insurers to offer bare-bones coverage that excludes important categories of basic health care. The nonpartisan CBO has explained that giving states the option to waive the EHB requirements would put coverage for certain services "at risk" of being dropped, including maternity care, mental health care, and certain very expensive drugs. People who continue to need these services "would experience substantial increases in supplemental premiums or out-of-pocket spending on health care, or would choose to forgo the services."
Before the ACA, 62 percent of private insurance plans sold directly to women did not include coverage of maternity services. If insurers drop this coverage, women could pay $17,320 more for a rider that includes these benefits. Eliminating maternity coverage could also exacerbate maternal health disparities, with poor maternal health outcomes already affecting women of color the most. Thirteen million women gained coverage of maternity services under the ACA. If insurers were no longer constrained by EHB requirements, they could pick and choose what benefits to cover, leaving coverage gaps for treatment of pre-existing conditions. For example, a plan that does not cover prescription drugs would be wholly inadequate for breast cancer patients.
The Senate repeal bill would also allow insurers and employers to reinstate annual and lifetime caps. Before the ACA, plans could cap coverage for each year or over the course of a lifetime; 59 percent of employees were enrolled in employer plans that had a lifetime limit. Lifetime limits were often set at $1 million. Women with cancer or other diseases that require expensive drugs for treatment, or families with a newborn who starts life in the neonatal intensive care unit, can quickly reach these limits. The ACA eliminated these caps for all EHBs. By allowing states to waive EHB requirements, the Senate repeal bill also renders the ACA's annual and lifetime cap protections meaningless. The CBO estimates that half of the U.S. population lives in states that would obtain waivers from ACA protections. But the impact will be much broader: Some large employers can choose to apply any state's standard for EHB to their health plans under the Senate bill.
Imposes sweeping restrictions on insurance coverage of abortion
Women on Medicaid have been denied coverage of abortion for decades due to the Hyde Amendment. The all-male Senate working group's proposal would deny coverage for this service to even more women by imposing restrictions on private insurance coverage of abortion. The Senate repeal bill replaces the ACA's tax credits that help low- and moderate-income individuals pay for health insurance bought through the ACA with smaller tax credits. But those tax credits contain Hyde Amendment language, meaning they could not be used to buy plans with abortion coverage except when necessary to save the life of the mother or in cases in which the pregnancy is the result of rape or incest. Similar restrictions would keep small businesses from using tax credits to buy plans that cover abortion. While the Affordable Care Act also restricted the use of tax credits to pay for private insurance coverage of abortion, women did have the option to purchase a separate premium or rider to cover abortion.
The Senate repeal bill also limits private insurance coverage of abortion by attaching Hyde Amendment language to the bill's $115 billion State Stability and Innovation Program. States may use the $115 billion in different ways, such as to lower premiums or encourage insurer participation in the individual market. But the 13-member all-male working group inserted this provision in an entirely different federal health care program that already has abortion funding restrictions. Payments from this pot of money are not available to plans that offer abortion coverage beyond the limited Hyde exceptions.
Together, these restrictions on both public and private insurance coverage would make access to abortion out of reach for millions of women and would constitute the most sweeping bans on insurance coverage of abortion since the Hyde Amendment.
Imposes work requirements for new moms
Like the AHCA, the Senate repeal bill would allow states to impose work requirements on Medicaid beneficiaries, including new mothers. States could decide to require new moms who are enrolled in the Medicaid program to return to work or find a new job 60 days after giving birth. Women who fail to meet this requirement would lose their Medicaid coverage.
Requiring low-income women to work 60 days postpartum in order to remain on Medicaid only increases inequality in health insurance coverage. This is particularly true when women with greater financial resources have no similar requirement. Work requirements also contribute to negative stereotypes of low-income moms who access health coverage through the Medicaid program. Moms deserve to heal, both mentally and physically, after giving birth. They also deserve to experience motherhood without the pressure and stress of finding a job within days of becoming a mom.     
Defunds Planned Parenthood
Planned Parenthood health centers serve more than 2 million people with comprehensive sexual and reproductive health care each year. The centers often act as the single access point for health care for low-income women, the uninsured, immigrant women, young people, and women of color. Patients can access an array of services at the centers, including breast and cervical cancer screenings, well-woman visits, testing and treatment of sexually transmitted infections, contraception and related counseling, and sexuality education.
The Senate repeal bill, like the AHCA, would prohibit federal Medicaid payments—about $225 million—to Planned Parenthood for one year. Approximately two-thirds of Planned Parenthood patients rely on federal funding sources for health care coverage. The CBO confirms that if Planned Parenthood health centers were to close, the most vulnerable women and young people in American communities could face poorer health and economic outcomes.
The Senate repeal bill is an affront to women's health and rights—just like the AHCA. These policies would make it extremely difficult for women to access the health care they need and would force millions of Americans to spend more money for less coverage. Women and families would bear the brunt. This is hardly a plan that will make America great. It will only make America sick.
Jamila Taylor is a senior fellow at the Center for American Progress, where she serves as an expert on domestic and international women's health, reproductive rights, and reproductive justice. Maura Calsyn is the managing director of Health Policy at the Center.
The positions of American Progress, and our policy experts, are independent, and the findings and conclusions presented are those of American Progress alone. A full list of supporters is available here. American Progress would like to acknowledge the many generous supporters who make our work possible.
Authors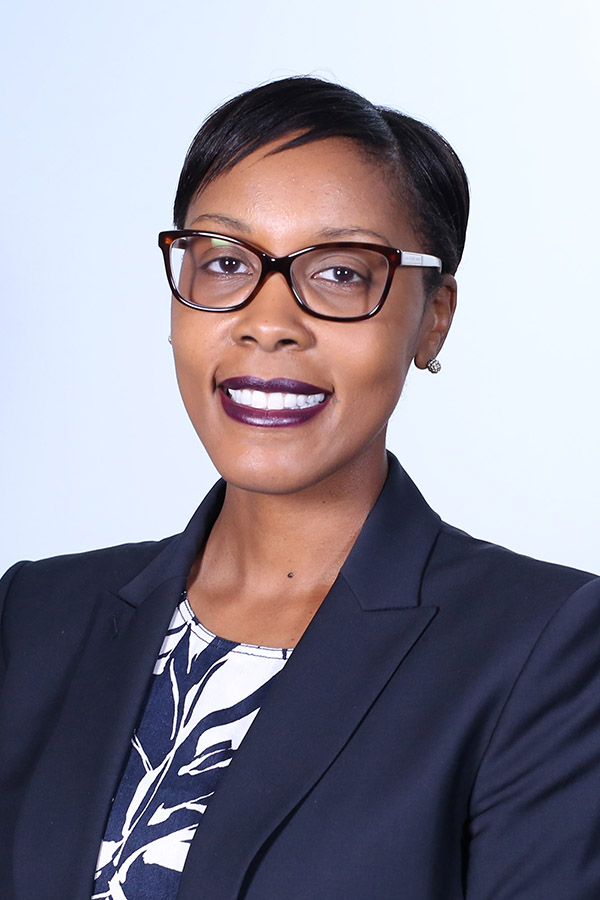 Jamila Taylor
Senior Fellow; Director, Women's Health and Rights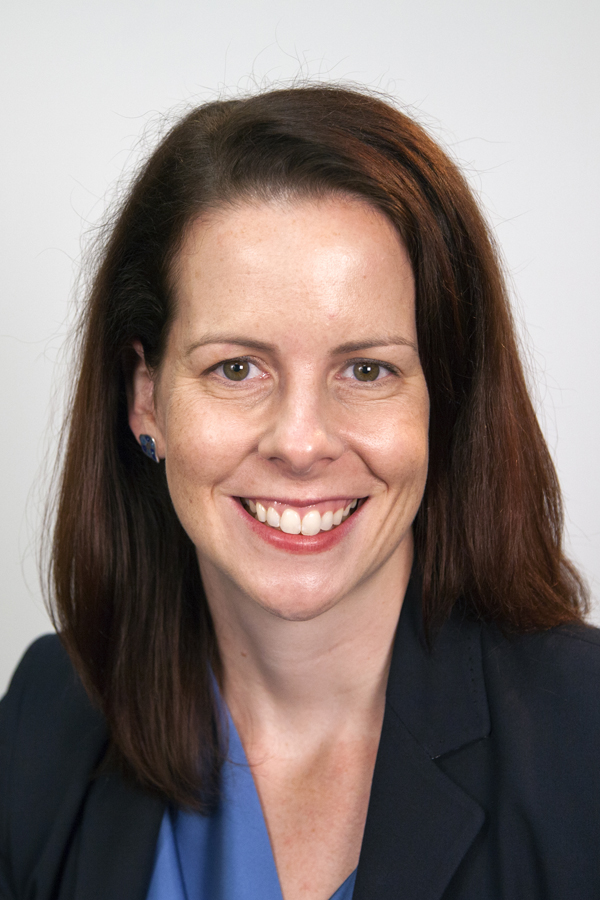 Maura Calsyn
Former Vice President and Coordinator, Health Policy