5 Steps to Improve Safety and Avoid More Government Waste in King Cove, Alaska
5 Steps to Improve Safety and Avoid More Government Waste in King Cove, Alaska
Decision makers can find common-sense solutions to the important health and safety concerns of King Cove, Alaska, while avoiding more wasted taxpayer spending on a "Road to Nowhere."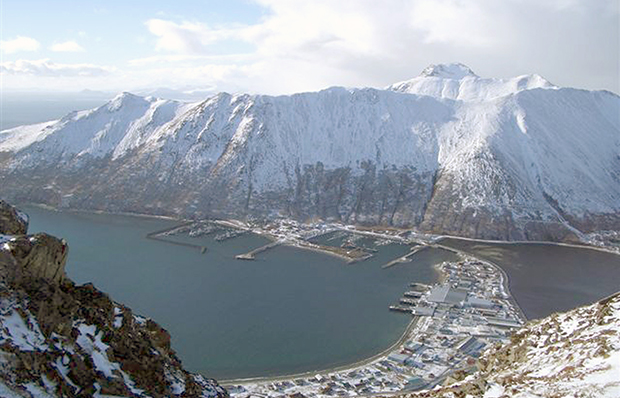 A two-decade-old debate over whether to build a $75 million, so-called Road to Nowhere through an Alaska wilderness area to connect the city of King Cove, population 938, to Cold Bay, population 108, has emerged as one of the most bitterly contested natural resource battles of 2014.
At stake are questions of public safety, government waste, congressional earmarks, and the precedent of building the first-ever new road in a congressionally protected wilderness area.
The Alaska congressional delegation insists that the 38 mile road, of which 11 miles would need to be built through the Izembek National Wildlife Refuge, is needed in medical emergencies to transport patients from King Cove to Cold Bay, from which they could be flown to a hospital in Anchorage.
Medical experts and fiscal watchdogs, however, have questioned the utility of such a road. Dr. Peter Mjos, the former Eastern Aleutian medical director for the U.S. Public Health Service, says the route would be impassable during storms, is a "calamity in waiting," and "in reality poses grave dangers, and is a very real threat to life itself." Citizens Against Government Waste has called the road "fiscally unjustifiable," "a legacy transportation project that will predominantly benefit Alaskan commercial interests."
The U.S. government agrees that the road is not warranted. After a thorough review of the proposal and its potential impacts on sensitive lands in the Izembek National Wildlife Refuge, Interior Secretary Sally Jewell rejected the road option last December.
Road proponents, however, are undeterred by Secretary Jewell's decision and are waging a no-holds-barred campaign to overturn it. Alaska Sen. Lisa Murkowski (R) has labeled the project a "lifesaving road" and claims that Secretary Jewell's decision "has put the lives of the people of King Cove in danger." At a recent hearing, Rep. Don Young (R-AK) launched a reported "tirade" against Secretary Jewell. "If someone dies out of King Cove," said Rep. Young, shaking his finger at Jewell, "I want you to really think about it and be really ashamed of yourself."
With local proponents of the project reportedly preparing to declare in the coming days that they are no longer willing to consider other potential alternatives to carving the road through the wilderness, there appears to be no end in sight to the controversy. It is souring a key relationship between Alaska's congressional delegation and the Department of the Interior that, without resolution, could slow progress on other natural resource issues and priorities in Alaska.
This column outlines five steps toward finding common-sense solutions and reaching compromise on this divisive issue. Decision makers can help address the important health and safety concerns of King Cove while guarding U.S. taxpayer interests and preventing additional government waste.
1. Uphold the law and use the best available information and science
A 2009 law authored by Sen. Murkowski established a process for the secretary of the Interior to review a proposed land exchange that, if approved, would enable the construction of a road through the Izembek National Wildlife Refuge. The law prescribed that the secretary must determine—based on public input and a thorough environmental review—whether the construction of the road is in the best interest of the U.S. public and taxpayers. Based on more than 130 public meetings, an environmental review, and visits to the area by herself and other Interior officials, Secretary Jewell determined that the land exchange and road project would cause "irreversible damage" to the refuge and should not be approved. Former senior officials from previous administrations—both Republicans and Democrats—have lauded her approach and the decision she reached.
A first step toward finding common-sense alternatives must be for all parties to acknowledge that, although they may disagree with the outcome of the process, Secretary Jewell followed the law that Sen. Murkowski authored and that Congress passed in 2009. It is now time to look for different solutions to improve public safety while protecting U.S. taxpayer interests.
2. Cut out the lobbyists
The continued controversy over the Izembek road appears to benefit only one party in the dispute: the lobbying firm representing the Aleutians East Borough, or AEB. Since 1998, the lobbying firm of Robertson, Monagle & Eastaugh has collected more than $350,000 to lobby on behalf of AEB. In addition, a firm called Hoffman, Silver et al—which, according to financial disclosure forms, was previously Robertson, Monagle & Eastaugh—collected an additional $435,000 to lobby on behalf of AEB since 1998—for a total of more than $785,000. According to a Center for American Progress review of Sunlight Foundation data, AEB-hired lobbyists have made more than $87,000 in campaign contributions to Alaska's congressional delegation since 1998 and—in that time period—secured more than $37.5 million in earmarks for King Cove.
If the road were approved, the lobbyists would likely profit further by helping secure more than $20 million in taxpayer dollars—the amount that the U.S. Fish and Wildlife Service estimates would be needed to complete the construction of the road—as well as $1 million annually to maintain it.
It would appear that AEB and King Cove are being advised, perhaps by their lobbyists, to retract any public suggestion that nonroad alternatives would be acceptable. In the past two years alone, AEB and King Cove have expressed support for at least two potential alternatives to the road, including establishing a permanent presence for the Coast Guard in Cold Bay and procuring an aluminum landing craft or passenger ferry. In particular, AEB told the Fish and Wildlife Service that the landing-craft option "holds promise" as an alternative if Secretary Jewell were to not approve the road.
Yet despite previously supporting these alternatives, AEB is reportedly preparing a new document explaining why these options, and perhaps others, are no longer viable. "The King Cove group will be providing information to Secretary Jewell about why other alternatives won't work," the spokeswoman told Environment and Energy Daily on April 2. This document will likely include a recently released letter from an AEB-contracted engineering firm that raises questions about the viability of the landing-craft option when compared with a hovercraft or a conventional ferry design.
Rather than working to discount all potential nonroad solutions, the Alaska congressional delegation should provide leadership by refocusing the discussion on common-sense alternatives, insisting that any further meetings and discussions be conducted directly with AEB and local communities and barring lobbyists from involvement.
3. Protect the proceeds from the hovercraft auction in an escrow account to support alternative solutions
In 1998, then-Sen. Ted Stevens (R-AK) secured an earmark that allowed AEB to purchase a hovercraft with $9 million of U.S. taxpayer money. Although AEB Mayor Stanley Mack called the hovercraft a "life-saving machine" and it performed more than 30 successful medical evacuations in three years, the annual cost of operating the vessel was reportedly too high for AEB to continue operation. On March 28, the Alaska Dispatch reported that AEB is putting the hovercraft up for auction and expects to receive $5 million for it.
If the hovercraft is sold, the proceeds should be returned to the U.S. Treasury and held in a dedicated escrow account. The U.S. Congress should authorize the use of the funds to support other alternatives that would improve the health and safety of the residents of King Cove—once those alternatives are studied and a preferred option is identified. Use of these funds for any other purpose would undermine congressional intent at the time they were appropriated.
4. Conduct an expert engineering review of alternative solutions
To avoid further government waste and to provide a sound and fair assessment of alternatives, a team of transportation, engineering, and safety experts should assess the feasibility of medical, marine, and aviation alternatives that would provide better, faster, and more reliable emergency care for King Cove.
This assessment could be commissioned by the National Academy of Engineering or the National Academy of Sciences.
The assessment should consider a wide range of potential nonroad solutions, which could be implemented individually or as part of a comprehensive strategy, including:
Fixing Cold Bay's dock: A recent press release from the City of King Cove reports that an injured fisherman had to be transported first to King Cove and then transferred by helicopter because accessing Cold Bay's dock requires climbing a 20 foot ladder.
Building a breakwater: Building a breakwater near the Cold Bay dock—as John Maxwell, the former mayor of Cold Bay, and Dr. Peter Mjos have proposed—could improve the safety of marine transport from King Cove to Cold Bay.
Stationing additional emergency medical supplies and a doctor in King Cove either year round or during the peak fishing seasons
Returning the hovercraft to service, either part time or full time
Using a larger, more stable marine vessel to transport passengers and emergency equipment from King Cove to Cold Bay, as both AEB and the former mayor of Cold Bay have proposed
5. Assess operational needs and the costs and benefits of enhancing Coast Guard presence in the area
At a field hearing in Anchorage, Alaska, in 2011, the commandant of the Coast Guard, Admiral Robert J. Papp Jr., testified that the Coast Guard would in fact like to upgrade its Cold Bay outpost to be able to improve its response capabilities in the Aleutian Islands and the Bering Sea. "… [I]t is vital that we upgrade Cold Bay because it lies at the crossroads of the Bering Sea," Papp said.
Given the strategic importance of Cold Bay for Coast Guard operations, the Obama administration should ask the Coast Guard to provide a complete assessment of its operational needs and goals in the Bering Sea and the Aleutian Islands. This analysis should evaluate options for enhancing the Coast Guard's presence in Cold Bay, ranging from establishing a permanent presence to extending its seasonal presence.
Conclusion
To improve public safety and access to medical care in King Cove, decision makers will need to reorient a contentious and long-running debate toward finding real solutions. Toning down the rhetoric and carving out the lobbyists are important first steps toward developing common-sense, nonroad alternatives that enhance public safety. Congress will play a critical role in ensuring that more taxpayer dollars are not wasted and that money already spent through earmarks on the hovercraft are protected and dedicated to proven, fiscally sound solutions. For their part, the administration and federal agencies should help provide rigorous, independent scientific and engineering reviews that are needed, as well as develop options to help address the priorities of the U.S. Coast Guard in Cold Bay, the Aleutian Islands, and the Bering Sea.
Matt Lee-Ashley is a Senior Fellow and Director of the Public Lands Project at the Center for American Progress.
The positions of American Progress, and our policy experts, are independent, and the findings and conclusions presented are those of American Progress alone. A full list of supporters is available here. American Progress would like to acknowledge the many generous supporters who make our work possible.
Authors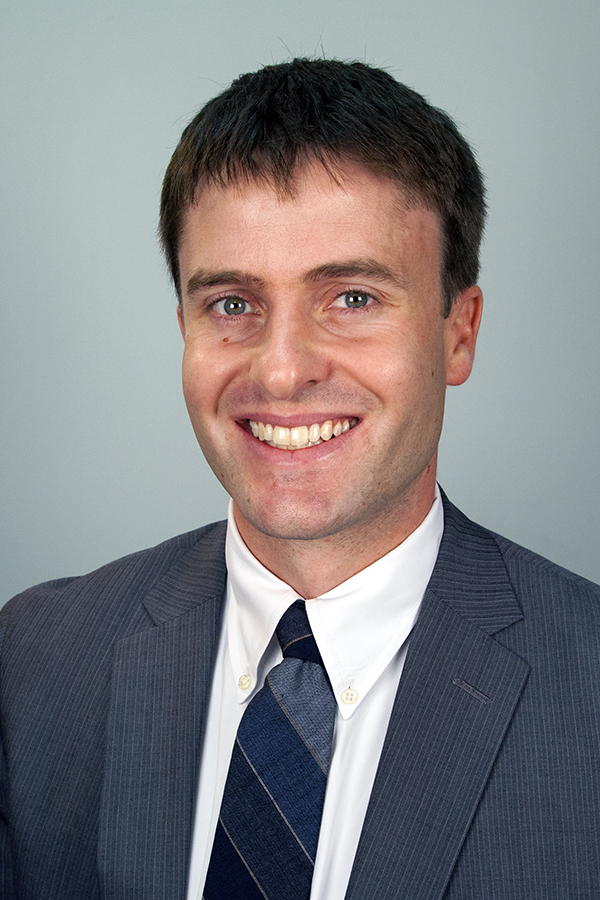 Matt Lee-Ashley
Senior Fellow