5 Lessons From Recent Union Wins
5 Lessons From Recent Union Wins
American workers have won major victories at Amazon, Starbucks, and elsewhere; but Congress must act to ensure all workers can exercise their right to join a union.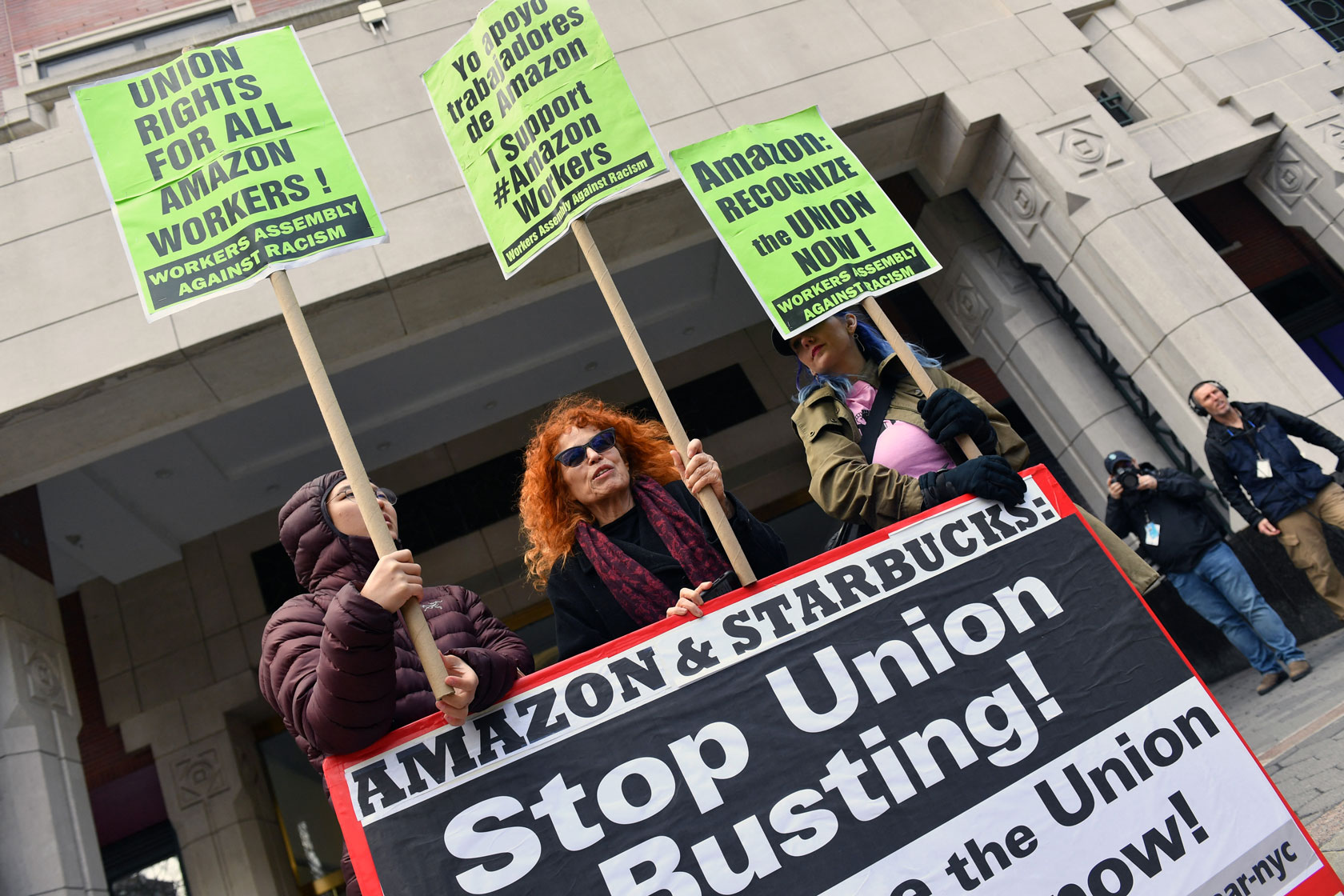 Workers today are celebrating union wins across the country—from an Amazon warehouse in Staten Island, New York, to dozens of Starbucks locations to Raven Software. In fact, support for unions nationwide remains at one of its highest levels in history.
Recent organizing wins have offered five important lessons for those who support worker empowerment:
Workers want to join unions.
Corporations try to stop their workers from unionizing.
Even after winning an election, workers have a long fight to get their first contract.
President Biden's efforts to strengthen organizing rights are helping.
Congress must defend workers' right to form unions.
These wins for workers are impressive, especially given the extent to which American labor law stacks the deck against employees seeking to form a union. While the Biden administration has demonstrated its commitment to empowering workers and helping them overcome entrenched corporate opposition, it is imperative that Congress reform American labor law to support workers fighting for unions and extend organizing momentum into the future.
1. Workers want to join unions
Workers across the country, in a range of industries, are organizing and winning unions at their workplaces. In addition to the Amazon Labor Union's successful organizing drive at a Staten Island warehouse in April and more than 100 victories for Starbucks Workers United after a location in Buffalo, New York, won its vote in December 2021, workers at Apple stores, Google contractors, hospitals, and more have also voted or petitioned for an election to form unions.
Recent high-profile organizing successes are part of a broad and growing public interest in unions, especially among young workers. Union members overwhelmingly support their unions, and in 2018, about half of nonunion workers stated that they would join a union if they could. Americans are increasingly conscious of the importance of worker empowerment; in fact, 56 percent say that the decline in union representation has been bad for the country as a whole. In particular, young workers—many of whom graduated high school or college and entered the labor force after the Great Recession—voice the strongest support for unions: 69 percent of Americans ages 18 to 29 say that labor unions have a positive effect on the country, and the recent organizing efforts at Starbucks and Amazon have been led by young workers.
As more and more of these young pro-union workers enter the workforce, support for unions will likely remain high.
Unions: By the numbers
10.3%
Percentage of workers who are union members
48%
Percentage of nonunion workers who stated that they would join a union if they could
69%
Percentage of young workers who say labor unions have a positive effect on the country
2. Corporations try to stop their workers from unionizing
Despite widespread support for unions among workers, U.S. labor law permits corporations to use a wide range of tactics to subvert organizing drives, and limited penalties mean some companies simply ignore the law altogether. The National Labor Relations Board (NLRB)—the government body that oversees union elections—found that Amazon illegally coerced workers (a characterization Amazon has disputed) in its first warehouse union election in Bessemer, Alabama, and accused Starbucks of interfering with a union election in Memphis, Tennessee, after the firm fired seven union activists on the same day.
Moreover, workers and news outlets have reported that both Starbucks and Amazon have pursued tactics to try to convince workers into voting "no." These include surveilling workers (claims Amazon has denied); posting anti-union messaging in warehouse bathrooms and even sending it to workers' personal devices and homes; soliciting the advice of expensive anti-union consultants; and hosting captive audience meetings, including one that a single employee was allegedly forced to attend with six managers.
The anti-union-organizing efforts of Starbucks and Amazon are just the most recent and well-documented examples. In union elections with more than 50 workers, 75 percent of employers hired union avoidance consultants to offer guidance on preventing their workers from unionizing. This has created a booming union avoidance industry in the United States, with corporations spending roughly $340 million per year on these consultants alone. One consultant even advertises a service to teach companies "not only to win your election, but also teach your staff advanced techniques for union avoidance to ensure your company never goes through a union election again." Indeed, companies attempting to defeat unions may see these campaigns as low-risk since there are currently no monetary penalties for unfair labor practices, such as firing union organizers, despite 41.5 percent of union elections resulting in unfair labor practice charges against employers.
The scale and intensity of corporate anti-union campaigns make successful union efforts in the United States all the more remarkable.
75%
Percentage of corporations facing elections that hired anti-union consultants
$340M
Amount spent by corporations annually on union avoidance consultants
3. Even after winning an election, workers have a long fight to get their first contract
Unfortunately, labor law's failure to stand up to corporate opposition to unions doesn't end at the ballot box. Current labor law mandates only that companies negotiate with their unions "in good faith" and does not require mediation or arbitration to encourage a first contract. In turn, corporations interested in disempowering their unions drag out negotiations—sometimes for years—with the result that, even among successful union elections, just over half of unions take more than one year to win a first contract, and 30 percent are unable to win a contract within three years. Companies that commit unfair labor practices are even less likely to agree to a first contract within a reasonable time frame.
Corporations sometimes take more extreme steps to nullify new unions, attempting to get unions decertified or simply close unionized shops altogether. Already, both Starbucks and Amazon appear to have escalated their anti-union tactics, with Starbucks allegedly offering wage raises only at nonunion stores and both Starbucks and Amazon challenging the results of recent elections. Some companies have reportedly gone so far as to close locations with organizing activity; under current U.S. labor law, unions generally bargain on a workplace-by-workplace basis, meaning large corporations may try to defeat unions by shuttering particular sites.
52%
Percentage of corporations that don't agree to a union contract within one year of a successful election
30%
Percentage of corporations that don't agree to a union contract within three years
4. President Joe Biden's efforts to strengthen organizing rights are helping
Decades of union campaigns have shown that government support leads to greater success in organizing drives, making the Biden administration's support for worker empowerment crucial. President Biden has vocally supported workers, promising on the campaign trail to be the "most pro-union president you've ever seen" and hosting the organizers of the successful Amazon and Starbucks union campaigns at the White House. Biden's economic agenda—including the recently passed Infrastructure Investment and Jobs Act (IIJA)—emphasizes the need to create good union jobs for workers and, if the agenda is fully enacted, would impose monetary penalties on companies that break labor law.
The administration has taken additional steps to empower workers. For instance, President Biden established a Task Force on Worker Organizing and Empowerment, which detailed nearly 70 steps that the federal government can take through administrative action to empower workers and support workers' right to come together in unions. Additionally, Jennifer Abruzzo, Biden's appointment as general counsel of the NLRB, has championed a reinvigorated pursuit of cases that affirm strong worker organizing rights, including proposals to increase back pay owed to workers illegally fired for organizing, ban captive audience meetings, and pursue companies that break the law.
These actions not only strengthen workers' rights but also create an environment in which workers feel more confident to exercise their right to form unions.
Figure 1
5. Congress must defend workers' right to form unions
Since corporations can exploit weaknesses in American labor law to deny their workers' rights, Congress must act on measures that would ensure workers can join unions.
The Protecting the Right to Organize (PRO) Act—passed by the House in 2021—would address many of the outstanding flaws in U.S. labor law that corporations abuse to hinder unions. It would do this by imposing monetary penalties for firing workers who speak up on the job, empowering the NLRB to order companies to bargain if they interfere with an election, and banning coercive measures such as captive audience meetings. Similarly, the Public Service Freedom to Negotiate Act would guarantee the right of state and local public sector workers to come together in strong unions.
In addition to the PRO Act, Congress should fix the tax code to adequately protect workers' rights, such as by taking steps to ensure that union-busting activities are no longer tax deductible. Meanwhile, government spending programs should be reformed so that they promote good union jobs. Congress can also increase funding for enforcement, enabling agencies such as the NLRB to more vigorously pursue lawbreakers.
By enacting major labor law reforms that strengthen the right to organize, Congress can show its support for America's diverse working class.
Ultimately, a range of policy reforms is necessary to ensure that government is on the side of workers, promoting strong unions and encouraging collective bargaining at the workplace and across entire industries. Indeed, around the world, Amazon workers have had the greatest bargaining success when their efforts were supported by favorable government pressure and a sectoral bargaining structure.
While congressional action is sorely needed, state and local governments can also take action, creating worker standards boards that bring together employers, workers, and the government to help set standards for entire sectors.
Conclusion: Governments must act to support worker organizing
Workers have achieved major organizing successes in the past few months, proving that even with entrenched corporate opposition to unions, workers—especially when supported by the government—can still win unions and a voice in the workplace. By enacting major labor law reforms that strengthen the right to organize, Congress can show its support for America's diverse working class.
The positions of American Progress, and our policy experts, are independent, and the findings and conclusions presented are those of American Progress alone. A full list of supporters is available here. American Progress would like to acknowledge the many generous supporters who make our work possible.
Author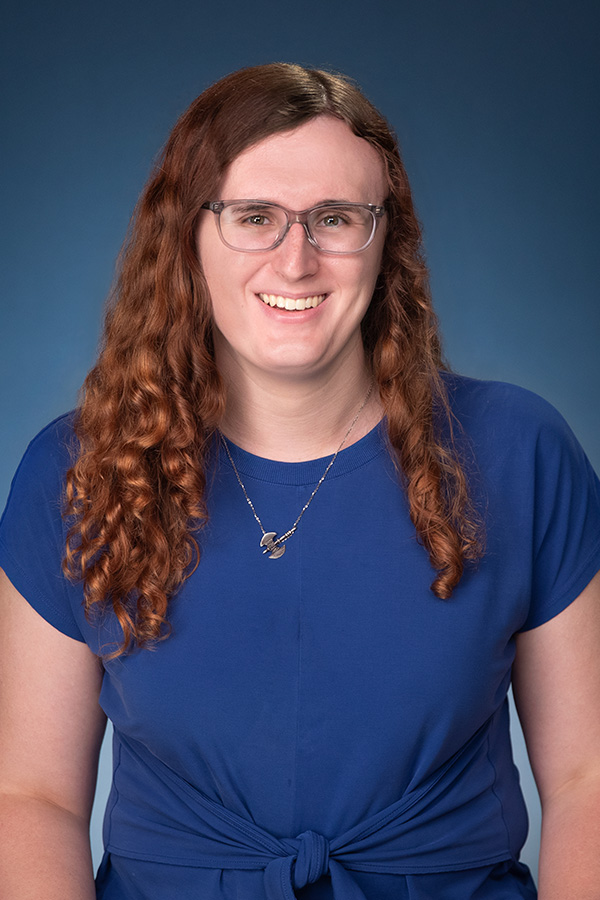 Research Associate