16 Faith Leaders to Watch in 2016
16 Faith Leaders to Watch in 2016
People of faith are leading the nation's social justice landscape and working to deliver on long-held values of freedom, equality, and dignity for all.
Part of a Series
The convergence of social justice movements and the upcoming 2016 elections has put an intense spotlight on injustice. This has placed growing pressure on politicians to address a range of justice issues—including racial justice, LGBT and women's equality, climate change, income inequality, religious freedom, and more.
People of faith are working on all of these issues, individually and collectively. Religious leaders and faith-based activists are organizing, educating, and advocating at the local, state, and federal levels. They are shaping how justice is understood and carried out. This year, even more faith-based voices are likely to speak out and stand up for a more just nation and world. Here are 16 leaders and groups to watch in 2016.
1. Rev. Hannah Adair Bonner and #WhatHappenedToSandraBland activists
Rev. Bonner and a multifaith, multiracial group of clergy, seminarians, activists, and racial justice advocates have been keeping a daily vigil to demand justice for Sandra Bland, a black woman who was pulled over by police for failing to signal a lane change and, days later, died under disputed circumstances in a Waller County, Texas, jail cell. Rev. Bonner, an ordained minister in the United Methodist Church, has been holding peaceful protests almost every day since Bland's death with other people of faith, friends, and members of Bland's family. Beginning at the Waller County Jail, Rev. Bonner and company traveled to Bland's church in Chicago and stood in solidarity with Bland's family and friends. Rev. Bonner and others also continue to gather at the Texas Department of Public Safety headquarters and the Waller County Courthouse to demand accountability for Officer Brian Encinia and justice for Bland.
Despite facing attempts to intimidate and silence them, as well as setbacks while seeking justice, Rev. Bonner and her fellow activists have seen small victories. The group also continues to draw inspiration from Bland's own ministry, including her "Sandy Speaks" videos, in which Bland challenged people to work for racial justice. With a civil trial date set for January 2017, the efforts of Rev. Bonner and other people of faith will keep the world from forgetting that #SandyStillSpeaks, while they continue seeking a more just criminal justice system for all.
2. Jacob Feinspan
As the executive director of Jews United for Justice, or JUFJ, Feinspan relies on his Jewish values to organize for a pressing and timely issue: paid family leave, which he has made a priority for his organization. Feinspan is working with the DC Paid Family and Medical Leave coalition, as well as the wider Jewish community, to educate, organize, and advocate for legislation requiring paid leave for all workers. Feinspan's work grounds the paid leave conversation in Jewish values by seeking workplace policies that match the needs of working families. Focusing on local change as a catalyst for justice, he is setting an example for other organizational leaders by not only advocating for paid leave legislation, but also by implementing more just workplace policies at JUFJ. While Congress is stalled on many important issues, advancing paid leave in the District could add momentum to other state and local efforts that are seeking workplace fairness and hoping to make paid leave a more prominent issue in 2016.
3. Faith groups embracing refugees
After last November's terrorist attacks in Paris, governors of at least 31 states threatened to refuse Syrian refugees entry into their states despite having no legal authority to do so. In response to that and other incidents, such as the shooting in San Bernadino—and reactions that conflated legitimate concerns for safety and security with harmful rhetoric against Muslim Americans and Syrian refugees—faith-based organizations and houses of worship publicly opened their arms and doors. Leaders from many faith traditions wrote public letters of support for refugees that called for compassion and hospitality. Their statements described ways the public could support refugee resettlement and provided a vivid reminder that welcoming those displaced by famine, war, and other injustices—without a religious test for entry—is a core part of the American spirit and character. As more refugee families seek shelter in 2016, faith leaders will stand on the front lines to welcome them.
4. Candace Simpson
Simpson is a seminary student at Union Theological Seminary, where her robust social media presence and unapologetic pursuit of justice and joy—especially for women of color—is emblematic of many young, emerging faith leaders. Simpson writes for the black women's blogging collective For Harriet, where she vividly analyzes institutionalized privilege and power and calls for women of color to be valued for their inherent dignity.
Her activism and her ministry are characterized by synergy and boldness, questioning injustice everywhere—including her own faith tradition and school communities. There is also a compassion underlying her power: Simpson offers peer-to-peer support online and celebrates the smaller joys of life concurrently with her activism, showing that the unending call of justice work necessitates that pain and grief coexist with joy and laughter. By connecting theology with personal experiences and political events and harnessing the power of online platforms, Simpson adopts a both/and activism—embracing the gifts of tradition and ancestry, as well as social media, to connect with and challenge her readers.
5. Arjun Singh Sethi
Amid public fearmongering and attacks on religious minority communities across the United States, Sethi provides a necessary voice of reason. He serves as the director of law and policy at the Sikh Coalition—an organization that defends Sikh civil rights—and an adjunct professor of law at the Georgetown University Law Center. Sethi urges an understanding of religious pluralism that upholds the nation's founding principles of liberty and equality.
As an attorney, he has represented victims of domestic violence, asylum seekers, national security detainees, and criminal defendants on death row. In debates on national security, he has called out actions that stigmatize innocent groups, fan the flames of Islamophobia, and harm Muslim, Arab, and Sikh Americans. He has reported on the vandalism of mosques and hate crimes against Muslims, incidents he states are unfortunately "becoming a quotidian part of life." Given recent reports that hate crimes against Muslims have tripled since last November's terrorist attacks in Paris, Sethi's advocacy is critical to defend the basic human rights of every American.
6. Green the Church
Green the Church, a project by the eco-justice organization Green for All, was launched in early 2015 after some of the nation's most prominent clergy issued a call to action for African American churches to help combat climate change. Operating alongside the U.S. Green Building Council, the initiative aims to mobilize 1,000 African American churches to advance the message of "ecology theology"—namely, that Christians have a biblical mandate to protect God's creation. The effects of climate change—such as devastating superstorms, unrelenting heat waves, and chronic urban pollution—disproportionately harm communities of color and low-income individuals.
Through Green the Church, clergy, lay leaders, and congregants are changing their buildings and operations to become more sustainable and working to transform environmental outcomes for the nation's neediest populations. Their efforts include pragmatic measures such as solar construction, healthy food programs, and energy audits. Co-founder Rev. Dr. Ambrose Carroll says that caring for the earth and its people is a "legacy and responsibility" that African American communities have long honored. Given their historic leadership and prophetic power, African American churches are poised to capitalize on the successful multinational climate agreement that resulted from the United Nation's 2015 Paris climate change conference and heed the moral imperative of environmental stewardship.
7. Yavilah McCoy
As an African American Orthodox Jew, McCoy stands at the intersection of two marginalized communities and works for full recognition of the dignity of both. With years of experience at Jewish nonprofits—including founding Ayecha, one of the first Jewish organizations to educate and advocate for Jews of color in the United States—McCoy is leveraging that experience inside the broader Jewish community and in interfaith convenings. She is a trusted voice on diversity, dialogue, and the critical partnership between Black Lives Matter and Jewish activism, representing the increasing importance of intersectionality in social justice work. Moving from organizational leadership to consulting, McCoy is widening her circle of influence, proving that any service organization can benefit from education, training, and advocacy on diversity.
8. Minister Asher Kolieboi
Kolieboi serves as the assistant university chaplain at Johns Hopkins University Campus Ministries, where he works with a diverse community of students to stimulate interfaith dialogue on intersecting justice issues. A longtime LGBT and racial justice community organizer, Kolieboi has witnessed the importance of clergy support in mobilizing work, given that "one of the byproducts of oppression is it crushes people spiritually." He returned to his home state of Missouri last year to participate in protests in Ferguson and to speak out against racism in schools and racial profiling by law enforcement.
Kolieboi also co-founded Legalize Trans*, a campaign that sheds light on the lack of legal resources for transgender and gender nonconforming people. In 2010, he co-organized the Soulforce Equality Ride, a two-month bus tour of young adults visiting Christian campuses to have conversations about lesbian, gay, bisexual, and transgender, or LGBT, identities and faith. With great exposure to Millennials, LGBT, and racial justice advocates, Kolieboi's activism has had a ripple effect well beyond any single population.
9. Imam Suhaib Webb
A Muslim convert and American imam, Imam Webb works to strengthen interreligious understanding and combat anti-Muslim bigotry through new and innovative efforts. Imam Webb believes that Muslims Americans have both a right and an obligation to participate fully in society, and he has established an influential online network to foster religious knowledge and civic engagement that functions as a virtual mosque.
As the former imam of the Islamic Society of Boston Cultural Center, Webb forged connections with Boston's Jewish and Christian leaders following the Boston Marathon bombing. He is also the founder of the Ella Collins Institute of Islamic and Cultural Studies, where he trains American imams and Muslim women scholars in Islamic curriculum within a contemporary American context. His most recent endeavor, City Sundays, is a series of community gatherings for spiritual conversation in Washington, D.C. Webb hopes that the conversations will help bridge religious and cultural divides among participants from diverse backgrounds.
10. LEAD Ministry at St. Matthew's Catholic Church in Baltimore, Maryland
St. Matthew's LEAD—LGBT Educating and Affirming Diversity—Ministry is working to uphold Catholic Church teachings and create a welcoming space for all people in the Catholic Church. By answering Pope Francis' call to encounter those who have been marginalized and by echoing his question "Who am I to judge?", LEAD is providing a safe space to ask questions, get support, and show a faith that is loving and accepting of LGBT individuals, their families, and loved ones. LEAD was highlighted by videographer Eric Kruszewski, who produced several videos showing the range of people who are served by this unique ministry. Despite conservative backlash to the U.S. Supreme Court decision last June that made marriage equality the law of the land, ministries such as LEAD are upending progressive-versus-conservative narratives as they help heal the wounds of exclusion and make space for everyone in their chosen church.
11. The New Baptist Covenant
The New Baptist Covenant was born to help heal a number of divisions within the Baptist denomination: racial, geographical, theological, generational, and more. Recognizing a need to transcend the discord, former President Jimmy Carter and several denominational leaders committed to promoting a unity-through-service model by working toward common goals. To be a part of the movement, two or more churches from different Baptist traditions must agree to jointly address a pressing need in their community.
The alliance of more than 30 Baptist organizations has already turned this inspiration for unity into action—they have tackled predatory lending, assistance for formerly incarcerated family members, food inequality, and literary skills training for disenfranchised communities. Most recently, the movement has motivated two churches that split during the Civil War era—one congregation of enslaved people, one of slaveholders—to revive their relationship and pursue racial reconciliation. Under determined leadership and with active congregants, the New Baptist Covenant represents a way forward for other fractured religious communities to identify shared values and create social impact beyond their houses of worship.
12. Rev. Darcy Roake
An ordained Unitarian Universalist, or UU, minister, Rev. Roake is raising a moral voice for women's reproductive health and rights. Rev. Roake believes that fighting for accessible, quality, affordable reproductive health care is "sacred work"—a calling that she proclaims is "personal, political, and religious." Along with many other religious leaders, she is helping lead an effort to ensure that an embattled New Orleans Planned Parenthood clinic is built and open to serve women. Rev. Roake also sits on Planned Parenthood's Clergy Advocacy Board and its local Gulf Coast Board. Last year, she lobbied against restrictive reproductive health bills at the Louisiana State Capitol; trained ministers throughout the South to provide pastoral care for reproductive loss; and worked with UU congregations to develop strategies that promote positive storytelling about reproductive decision-making. Rev. Roake's witness shines in stark contrast to the vitriol of many of her opponents. She embodies the spiritual and moral values that undergird reproductive health, rights, and justice.
13. Rev. Rodney McKenzie Jr.
Rev. McKenzie is the director of the Academy for Leadership and Action at the National LGBTQ Task Force. As a pastor, advocate, and an out person of faith, Rev. McKenzie's leadership at a major LGBT justice organization signals the importance of religion in all justice work. With a background in community organizing, he is driving the National LGBTQ Task Force's work to organize progressive people to declare themselves faithful and pro-LGBT equality. Through trainings and leadership development programs, as well as through his own writing and speaking, Rev. McKenzie organizes progressive people of faith to take action for LGBT equality.
Recognizing that many LGBT people have been excluded and harmed in the name of religion, Rev. McKenzie is reclaiming faith as a tool of liberation for all. He regularly speaks to advocates and organizers to encourage reclaiming values language and using faith traditions to combat the misconception that being pro-family and pro-faith is incompatible with being pro-LGBT equality. His leadership challenges traditionally divisive and insulated approaches to justice across lines of race, class, and religion.
14. Progressive clergy in Michigan
An important network of religious scholars and leaders in Michigan is refuting conservative attempts to use misleading rhetoric to enshrine discrimination into law. They are battling a range of state legislative efforts that would strip adoption rights from LGBT parents; deny public goods and services to women, LGBT individuals, and other marginalized populations; and instruct officials to "ignore" the U.S. Supreme Court's same-sex marriage ruling, all in the name of religious liberty. In addition to these efforts, faith leaders such as Rev. Roland Stringfellow, Rev. Dr. Stephen Butler Murray, and other Detroit-based pastors are working to educate their fellow clergy on harmful bills that pit faith and LGBT equality against each other. Faith leaders are also standing alongside local businesses to condemn using religion to justify discrimination and to help to make Michigan a fully inclusive state.
15. Alex Patchin McNeill
McNeill is the first openly transgender person at the helm of a mainline Protestant institution, bringing years of experience as an educator and advocate for LGBT Christians to the helm of More Light Presbyterians, or MLP—an organization working for full inclusion for LGBT people in the Presbyterian Church and society at large. With past experience training Christian leaders—as well as managing campaigns and fundraising for reproductive justice and marriage equality—McNeill's leadership has grown MLP's influence and impact.
With the help of McNeill, MLP, and others, the Presbyterian Church (USA) approved marriage equality in the denomination in June 2015. MLP also organized Presbyterian individuals and congregations in key states—such as Texas, Ohio, and North Carolina—to combat anti-LGBT legislation and led workshops at a number of conferences aimed at educating and organizing for LGBT equality. McNeill's leadership in educating and advocating for full equality for all LGBT people in the church and in empowering Presbyterians to do the same in broader society will continue to be vital for building justice for all over the next year.
16. Rev. Waltrina Middleton
An ordained minister and associate for national youth event programming in the United Church of Christ, or UCC, Rev. Middleton is a spirited mobilizer for youth-led movements to combat racial injustice. As a 2015 Jonathan Daniels fellow, she worked to create a creative art exchange connecting young artists in Palestine and Jordan with those in the Black Lives Matter movement through spoken word and visual mediums. Rev. Middleton's efforts are unequivocally personal—she is the cousin of Rev. DePayne Middleton-Doctor, one of the nine victims in last year's massacre at Emanuel African Methodist Episcopal Church in Charleston, South Carolina.
Following the tragedy, Rev. Middleton took to the streets and joined a chorus of protestors outside the South Carolina Statehouse in Columbia, demanding that the Confederate flag be taken down. She renewed and broadened her call for justice for victims of nationwide racial violence and police brutality. Now more than ever, the nation needs voices such as Rev. Middleton's to elevate the moral urgency to eradicate racial inequality and move toward justice.
Looking ahead
As America becomes increasingly diverse, faith leaders and communities are also becoming more diverse in terms of race, ethnicity, gender, sexual orientation, and gender identity. In addition, their work is becoming more interdisciplinary, intersectional, and interfaith. These 16 faith leaders are working to bring those who have been pushed to the margins back to the center of society, heal the planet, welcome newcomers, and overcome hate with love.
Despite a political atmosphere that too often seems poisoned with divisive rhetoric and actions, these faith leaders are rising above rancor and setting a tone of hope and welcome. They, and the communities of faith they represent, will help make 2016 a remarkable year for social justice. We appreciate and admire them and look forward to celebrating all they will achieve in the new year.
Claire Markham is the Outreach and Campaign Manager for the Faith and Progressive Policy Initiative at the Center for American Progress. Lauren Kokum is the Special Assistant for the Faith and Progressive Policy Initiative at the Center.
The positions of American Progress, and our policy experts, are independent, and the findings and conclusions presented are those of American Progress alone. A full list of supporters is available here. American Progress would like to acknowledge the many generous supporters who make our work possible.
Authors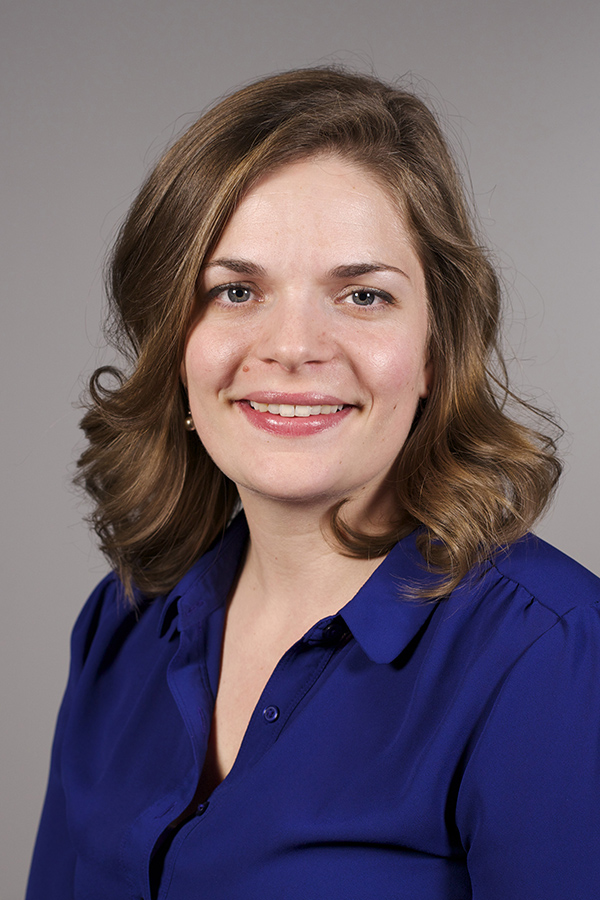 Claire Markham
Associate Director, Faith and Progressive Policy Initiative Lauren Kokum
Editor
Explore The Series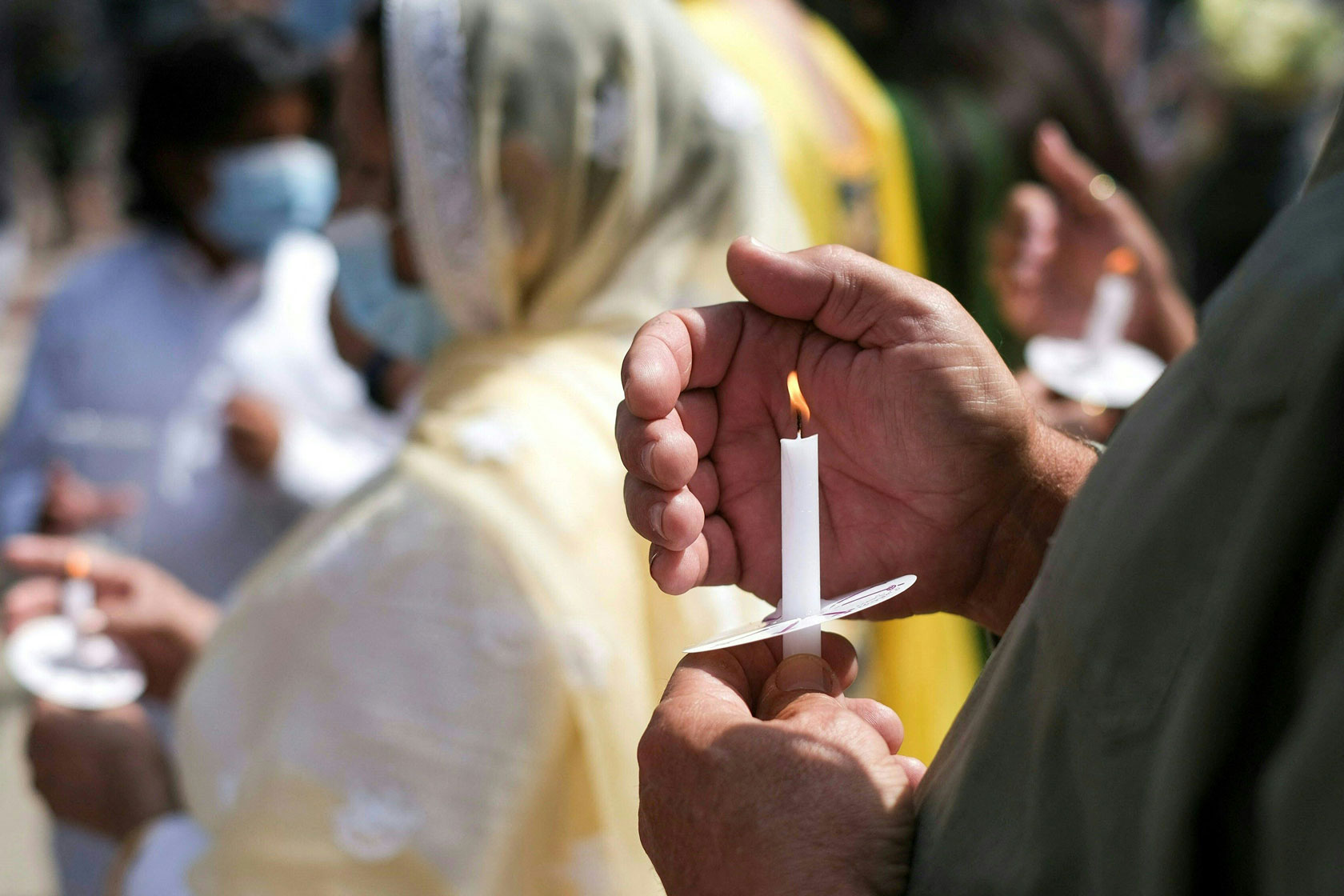 The Religion and Faith team at the Center for American Progress publishes an annual list of faith leaders to watch. These clergy and lay leaders are infusing the progressive movement with moral clarity. From immigration reform and gun violence prevention efforts, to foreign policy and the climate crisis, faith communities are a critical constituency across every area of public policy.
Previous
15 Faith Leaders to Watch in 2015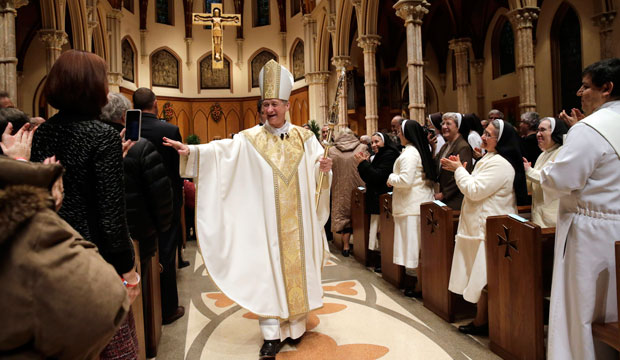 15 Faith Leaders to Watch in 2015
Next
12 Faith Leaders to Watch in 2017
12 Faith Leaders to Watch in 2017