ADVISORY: School Turnaround Strategies
ADVISORY: School Turnaround Strategies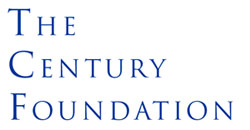 Please join the Center for American Progress and The Century Foundation for a special presentation:
School Turnaround Strategies: A Debate
November 12, 2009, 12:00pm – 1:30pm
Admission is free.
To RSVP please contact Suzi Emmerling at semmerling@americanprogress.org.
Featured Panelists:
John Brittain, Visiting Professor of Law, University of the District of Columbia School of Law
Richard D. Kahlenberg, Senior Fellow, The Century Foundation
Jay Mathews, Education Columnist, The Washington Post
Amy Wilkins, Vice President for Government Affairs & Communications, The Education Trust
Moderated by:
Cynthia G. Brown, Vice President for Education Policy, Center for American Progress
The Obama administration has made it a major priority to turn around the nation's lowest performing schools but there is considerable debate over how to accomplish this goal. Some argue for bringing in new teachers or new organizations such as charter schools to turnaround failing institutions, contending that improved educational opportunities do not require a change in the mix of students in a school. Others argue that it is very difficult to take successful high poverty de facto segregated schools to scale and that magnet approaches can turn around failing institutions by attracting a different mix of students, parents, and faculty.
Join our panelists in a debate over whether or not economic integration is important in raising the achievement of low-income and minority students. At the forum, The Century Foundation will be releasing an issue brief, "Turnaround Schools That Work," that draws upon the articles "Can Separate Be Equal?" (The American Prospect, September 2009) and "Turnaround Schools that Work" (Education Week, September 2, 2009).
November 12, 2009, 12:00pm – 1:30pm
Space is extremely limited. RSVP required. Seating is on a first-come, first-served basis and not guaranteed.
Lunch will be served at 11:30 a.m.
Center for American Progress 1333 H St. NW, 10th Floor Washington, DC 20005 Map & Directions
Nearest Metro: Blue/Orange Line to McPherson Square or Red Line to Metro Center
To RSVP please contact Suzi Emmerling at semmerling@americanprogress.org.
###