: Yemen's Political Transition and Public Attitudes toward the National Dialogue

Yemen's Political Transition and Public Attitudes toward the National Dialogue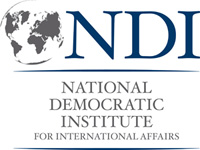 The agreement brokered by the Gulf Cooperation Council (GCC) for political transition in Yemen calls for a National Dialogue Conference to help the country's leaders develop consensus for draft constitutional reforms and prepare for elections in 2014.During the past year, the transition has faced considerable challenges from wrangling among competing political factions to violent activity by Al Qaeda in the Arabian Peninsula, tribal disputes, and a southern secessionist movement. Later this month, the country's leaders will finally join together for the start of the National Dialogue Conference in an effort to end gridlock on the country's stalled political reform process and address worsening economic conditions.
As the country heads into this important dialogue, how does the Yemeni public view the future of the nation and the priorities they want their leaders to address? What are the key points of consensus and disagreement we can expect during the dialogue? How can the United States government support Yemen's political transition as it seeks to advance other national security interests?
Please join the National Democratic Institute (NDI) and the Center for American Progress for a joint panel discussion featuring Barbara Bodine, Lecturer and Director of Scholars in the Nation's Service at Princeton University's Woodrow Wilson School for Public and International Affairs and former U.S. Ambassador to Yemen; Les Campbell, NDI Senior Associate and Regional Director for the Middle East and North Africa who has recently returned from pre-Dialogue discussions in Yemen; and John Moreira, lead consultant for Greenberg Quinlan Rosner Research who oversaw recent polling in Yemen.
In conjunction with this event, the National Democratic Institute will release the results of a new public opinion poll conducted in Yemen.
Panelists:
Barbara Bodine, Lecturer and Director of Scholars in the Nation's Service, Woodrow Wilson School for Public and International Affairs at Princeton University; former U.S. Ambassador to Yemen
Les Campbell, Senior Associate and Regional Director for the Middle East and North Africa, National Democratic Institute
John Moreira, Greenberg Quinlan Rosner Research
Moderator:
Brian Katulis, Senior Fellow, Center for American Progress