At the time of his inauguration, few would have suspected that George W. Bush was a president who would reshape the political map of Europe. It was said that he did not possess a valid U.S. passport at the time of his election and his aides were able to identify for the New York Times only one instance that he had stepped foot on the continent, a so called a "stopover" in Italy. But the politics of Europe appear to be shifting dramatically and the changes are closely linked to the politics and personality of the 43rd president.
The first stirrings of real change began during a German political debate in the late summer of 2002. German Chancellor Gerhard Schroeder was trailing badly in upcoming parliamentary elections and the replacement of his government by a coalition of conservative parties was deemed a near certainty. But Schroeder had a trick up his sleeve that the pundits had not counted on. He used the debate to make a commitment that German soldiers would not be used for the Bush invasion of Iraq. Conservative leader Edmund Stoiber attempted to defend German participation as an option but soon the tide of German public opinion forced him to back off his commitment. Stoiber lost his wide lead and Schroeder retained the chancellorship.
Political operatives in both coalition camps were quite clear when I visited with them following the election that Schroeder's remarkably effective maneuver resonated with voters not just because of misgivings about the U.S. Iraq policy, but because it struck a deep vein of sentiment about America's recent conduct on a whole range of issues from perceived "unilateralism" on global warming to anti-missile defense. "They appear to go out of their way to demonstrate that they do not believe we are not entitled to an opinion on such issues much less an opportunity to negotiate a common allied position," one young Christian Democrat operative told me.
In Spanish elections this spring, Prime Minister Jose Maria Aznar was hit by a political buzz saw even more surprising than the one which reversed the fortunes of Edmund Stoiber. Aznar's "Partido Popular" led in all pre-election polls and was widely expected to retain power. While much attention has been devoted to the spectacular attack on the Madrid transit system two days before the election and the government's handling of that crisis as an explanation for the surprise outcome, it is also clear that the pollsters had underestimated the intensity of opposition to Aznar and his ties to Washington. A remarkable 90 percent of Spanish voters opposed the war in Iraq and the deployment of Spanish troops. Demonstrations against the war were bigger and more intense in Spain than anywhere else in Europe. Periodic attacks on American tourists and students and the anti-war boycott American-brand restaurants was more effective in Spain than in any other country in Europe.
Despite the fact that British Labor Party holds a 163-vote margin in the House of Commons, Tony Blair has been walking on political egg shells for some time. Labor lost a bi-election in one of the strongest Labor districts in England last September. Last Thursday, Labor received only 25 percent of the vote in nationwide local elections – its worst performance in modern history. Blair's party finished not only behind the Tories but also behind Britain's Liberal Democratic Party as well. The Liberals launched a poster campaign in the final days attacking both the Iraq war and Blair's personal relationship with President Bush. Labor's leader in the House of Commons, Peter Hain, said if the local results were "even partially replicated" at the national level they would spell electoral disaster next spring.
Other leaders in Europe are handling their "Bush baggage" by realigning their coalitions and their rhetoric= Polish President Kwasniewski told French reporters this spring, "Naturally I also feel uncomfortable due to the fact that we were misled with the information on weapons of mass destruction." A Polish political commentator remarked, "Poland so far lacked a necessary balance before the [European Union] entry. It was too pro-American. Now is the time to have better European co-operation."
Opinion polls also tell the story. The Pew Charitable Trust did a series of polls across Europe and around the world in early May—a few weeks before the conditions at Abu Ghraib prison became global headlines. These figures can be compared to early Pew polls, for instance the polls taken in 1999 and 2000 before the Bush inauguration. In Germany, voters with a positive view of the United States dropped from 78 percent to 25 percent; in Spain from 50 percent to 14 percent; in France from 62 percent to 31 percent; in Italy from 76 percent to 34 percent; in Turkey from 52 percent to 12 percent. Even in what Secretary Rumsfeld likes to refer to as the New Europe the Pew polling found serious erosion. A favorable view of the United States among Polish voters dropped from 86 percent to 50 percent.
The unfolding drama in the Persian Gulf has implications well beyond the borders of Iraq and the front line states. Iraq and an array of other administration policies are impacting on elections around the globe and not only bringing new governments into office but changing the policies and strategic alignments of those that remain. American interests in areas not directly connected to Iraq have now been drawn into the net.
One example is at the core of the U.S. relations with the continent, the French attempt to create a European military force outside the NATO framework. Less than 18 months ago, this plan was little more than a French pipe dream. But as the U.S. made final plans for an Iraq invasion and personal relations between Chancellor Schroeder and President Bush continued to deteriorate Germany reversed its prior opposition and agreed to meet with France, Belgium and Luxembourg to discuss creation of such a force. It is clear that the new Spanish Prime Minister, José Luis Rodríguez Zapatero, will view such a force with far less hostility than did his predecessor and that Tony Blair (and his successor) will be far more isolated in arguing the American position within the European community.
The redrawing of the political map of Europe clearly demonstrates that when the cost of our currently policies are totaled the tally sheet will probably need to include events taking place thousand of miles outside of Iraq's borders.
Scott Lilly is a senior fellow at the Center for American Progress.
The positions of American Progress, and our policy experts, are independent, and the findings and conclusions presented are those of American Progress alone. A full list of supporters is available here. American Progress would like to acknowledge the many generous supporters who make our work possible.
Authors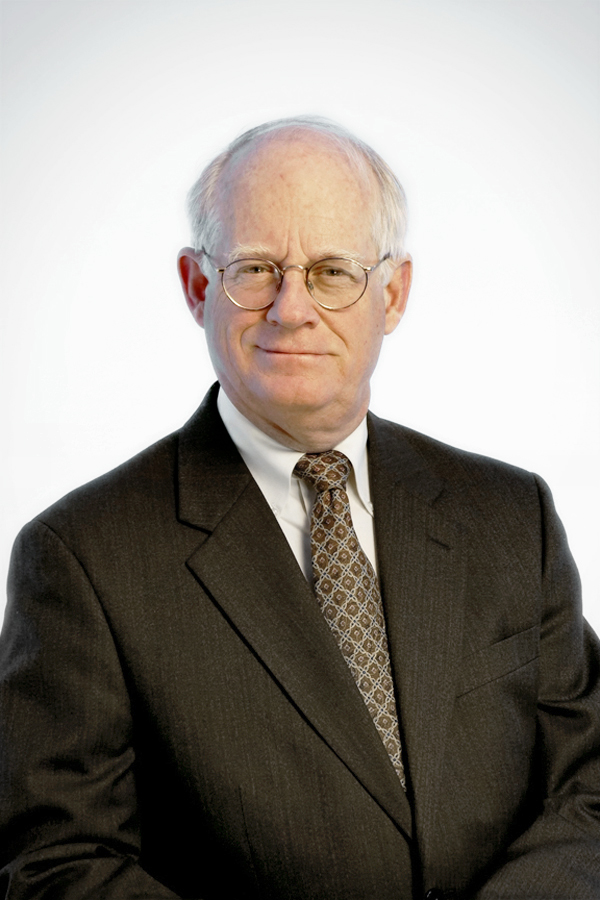 Scott Lilly
Senior Fellow