What We Can Do Now to Address Global Warming
What We Can Do Now to Address Global Warming
Babbitt, Browner, and other experts discuss how to use existing laws to mitigate and adapt to the effects of global warming at a CAP event.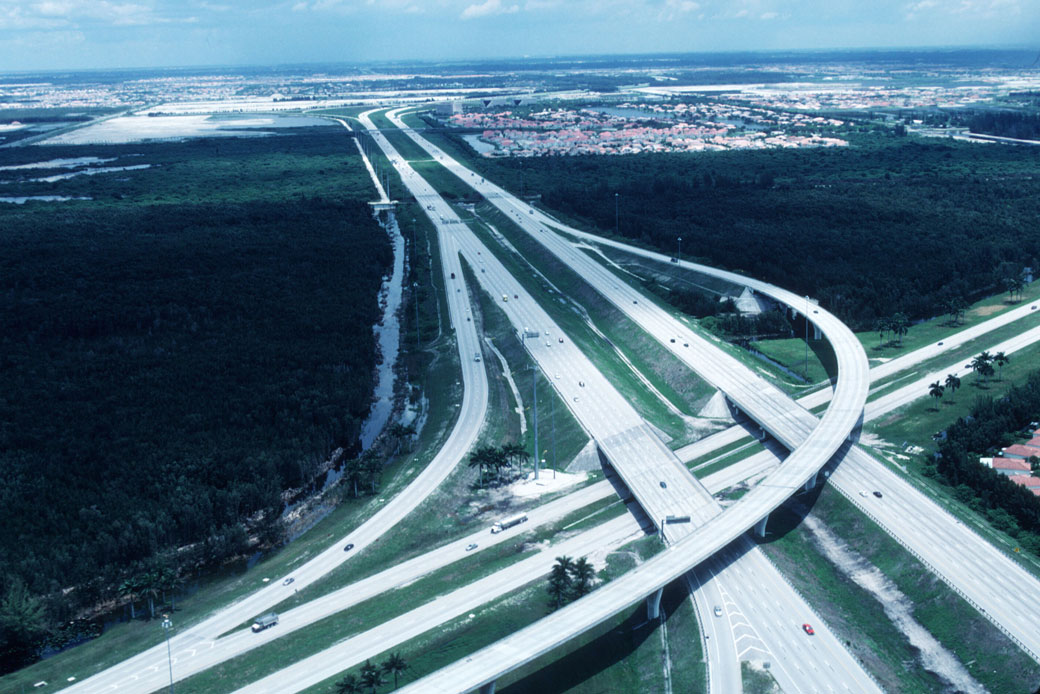 Read the report, Full Disclosure
Global warming is a growing problem that the Bush administration stubbornly refuses to do anything about. Yet according to environment experts who gathered today at the Center for American Progress, including former Secretary of the Interior Bruce Babbitt and former EPA Administrator Carol Browner, the U. S. government already has a solid platform of laws available to mitigate and combat the effects of global warming.
Chief among these tools are the National Environmental Policy Act and the Clean Air Act. A new CAP report from Kit Batten and Christopher Pyke details an executive order to clarify what NEPA already requires—that federal agencies can and should explicitly assess the implications of their actions for greenhouse gas emissions and global warming's impact on these actions.
There are "a lot of authorities sitting in the law today that allow us to address" global warming and its impacts, said Browner. A tremendous amount of power to execute that authority rests within the executive branch. If the next administration issues this executive order or one like it about NEPA, the effects throughout the government enforcement and regulatory agencies could be quite significant.
The states have provided a good framework for progress on global warming within the existing legal framework already, as many states have their own equivalents of NEPA. By using those statutes, states such as California, Massachusetts, and Washington have managed to consider global warming emissions when undertaking new programs and policy decisions. Asked Pyke, "Has consideration for climate broken those statutes?" The answer, he said, is no. The states have simply changed their decision-making processes to take global warming into account.
The federal government could stand to take a lesson from these leading states on climate change. It could also learn a thing or two from the private sector. The executive order "is one more step to getting the federal government on track with what the business community is already doing," said Batten, referring to current trends toward implementing sustainable practices, reducing greenhouse gas emissions, and using renewable energy to make businesses more green.
The businesses leading the sustainability charge have already figured out that leading the way to a low-carbon economy will be the most profitable way to do business in the future, and to reduce the costs of global warming. A new administration must support the transition to a low-carbon economy, too. "Doing nothing will cost more than trying to mitigate," or do something later, said John Podesta, President and CEO of the Center for American Progress, in his remarks.
By acting under existing laws, reducing greenhouse gas emissions can begin today, or at least the day that a new administration takes office. Although a comprehensive domestic cap-and-trade program will be vitally important to reducing our greenhouse gas emissions, we don't need to wait until Congress reaches agreement and a new law is passed. Acting now using existing authority granted by environmental laws will show the rest of the world that we are committed to action that will reduce our emissions.
When it comes to addressing global warming head on, here at home, Sec. Babbitt emphasized that the U. S. government has an obligation to its citizens, especially those who live in areas that will be particularly hard-hit by the effects of global warming. People need to know, he said, "whether we have the honesty and compassion as a government to talk to our citizens about their future." With sea levels set to rise, weather becoming increasingly severe, and negative health effects projected to increase, we can't afford to wait any longer to make these changes.
The positions of American Progress, and our policy experts, are independent, and the findings and conclusions presented are those of American Progress alone. A full list of supporters is available here. American Progress would like to acknowledge the many generous supporters who make our work possible.