Trump's Interior Department Is Ill-Prepared to Deal with the Next Big Spill
Trump's Interior Department Is Ill-Prepared to Deal with the Next Big Spill
The Trump administration's plan for offshore drilling could put oil rigs along every coastline in America—at the same time as its policies make the next Deepwater Horizon oil spill more of an inevitability.
Today, the Trump administration unveiled its vision to radically expand where it allows offshore oil and gas drilling. If implemented as outlined, this move would ensure that spilled oil washes ashore on more American beaches on both coasts. In addition to expanding drilling in the Gulf of Mexico, the administration's draft plan disregards sound science and broad public opposition by proposing to allow oil and gas leasing in the Atlantic and Pacific oceans from Washington to Florida, as well as in dangerous environments in the Arctic Ocean.
Importantly, this plan comes while the administration aggressively works to overturn existing safety standards and environmental protections that guard against oil spills and other impacts of energy development. These safety rollbacks come at a time when regulators are finding many offshore drillers unprepared to address disasters. If the Trump administration is successful, offshore drilling will be much riskier—and there will be more of it.
Today's announcement—and the accompanying regulatory rollback effort—demonstrates a willful disregard for the hard-earned lessons that led the government to implement existing environmental and safety standards in the first place. Royal Dutch Shell's disastrous attempts at oil exploration in the Arctic and BP's catastrophic oil spill in the Gulf of Mexico should stand as stark, recent reminders of what can happen if these important energy regulations are shelved.
For the sixth year in a row, the U.S. Department of the Interior's onshore and offshore energy programs have made the U.S. Government Accountability Office (GAO) high-risk list due to their vulnerability to fraud, waste, abuse, and mismanagement. Instead of taking steps to address these issues, however, Interior Secretary Ryan Zinke's first substantial report since taking office reveals a comprehensive strategy to roll back safety, consumer, and environmental protections. It reads as a road map to hand over control to the very industry that his department is supposed to regulate when operating on public lands and waters.
Through Secretary Zinke's simultaneous regulatory rollbacks and fire sale of public lands and waters, the Interior Department will be even more ill-equipped to deal with the environmental and public safety fallout of inevitable future spills, leaks, and blowouts from oil and gas drilling. Below is a summary of the lessons that the nation may be doomed to repeat if the Trump administration reverses key safety and environmental protections.
Shell's Arctic drilling debacle
Throughout 2012, Shell was involved in a series of major mishaps in oil exploration in the Arctic Ocean, ranging from temporarily losing control of its rig to failing repeatedly to obtain U.S. Coast Guard certification for its key piece of oil spill response equipment. Shell's drilling fiasco exposed significant shortcomings in industry control and planning for spill prevention, containment, and response within the uniquely challenging environs of Arctic waters. In response, the GAO issued a report raising concerns and recommending action, and the Interior Department conducted a review of Shell's Arctic activities.
BP's Deepwater Horizon disaster
The BP oil spill in 2010 off the coast of Louisiana killed 11 workers, injured 17 more, and pumped more than 200 million gallons of crude oil into the Gulf of Mexico. The failure of a key piece of equipment at the wellhead—the blowout preventer—led directly to the immense environmental damage resulting from the massive spill. Oil continued to flow from the seafloor for 87 days, resulting in the worst oil disaster in U.S. history. The catastrophic event revealed and underscored the Interior Department's inadequate oversight and protections for offshore drilling. The GAO issued a report in 2012 detailing ongoing concerns and recommending actions.
Sale of oil and gas leases near parks
In the waning days of George W. Bush's presidency, the Bush administration attempted to auction off thousands of acres of oil and gas leases near national parks and wilderness study areas in Utah. The action generated public outcry—with major backlash in Utah—and emphasized the need to seek more stakeholder input early in the process to minimize controversy while ensuring that the Interior Department's Bureau of Land Management (BLM) adheres to its multiple use mandate.
Numerous local fracking bans
Towns, cities, and counties in 23 states and the District of Columbia have passed measures to curb fracking. This growing number of fracking bans over the past decade indicates a lack of public confidence in outdated protections. The technological complexities of drilling—or fracking—far surpass well-drilling regulations that had been on the books for 30 or more years. The GAO outlined health and safety requirements and challenges that federal and state agencies face in regulating fracking and other unconventional methods of oil and gas development.
Wasted natural gas from drilling on public lands
The oil and gas industry leaks and burns—or vents and flares—natural gas when drilling. When done on federal public lands, this waste costs taxpayers $330 million in lost revenue annually and pumps hundreds of thousands of tons of the potent greenhouse gas methane and other harmful compounds into the atmosphere every year. The Interior Department's inspector general and the GAO recommended the Department Interior address these problems in a 2010 inspector general report, a 2010 GAO report, and a 2016 GAO report.
Orphaned oil and gas sites in national wildlife refuges
The 450 nonfederal oil and gas sites that remain on federal land pose health and safety risks to staff and visitors and will cost taxpayers $20 million to clean up. These burdens, as well as more than 250 active oil and gas wells in the National Wildlife Refuge System (NWRS), compromise the system's core conservation mission.
National parks inadequately protected from drilling
Inadequate protection from drilling risks the NPS' 534 active oil and gas wells across 12 park system units. NPS standards that were set in 1978 to protect park resources while private entities drill for oil and gas beneath some national parks have become insufficient as drilling technologies have evolved.
In November, the Keystone pipeline spill of 210,000 gallons of oil and its protracted cleanup were stark reminders of the risks that energy development can pose to public health, worker safety, and wildlife habitat. The pipeline has already blown past preconstruction estimates of how much and how often it would leak oil, and this latest spill made the list of the 20 worst onshore oil and gas spills by volume on U.S. soil since 2010. The Trump administration's actions to expand oil and gas development at all costs while simultaneously rolling back safeguards increase the risk of more accidents happening and of setting the administration up for a legacy of destruction.
Mary Ellen Kustin is the director of policy for Public Lands at the Center for American Progress.
The author would like to thank Kate Kelly, Michael Conathan, Meghan Miller, Shanée Simhoni, and Shiva Polefka for their contributions to this column.
The positions of American Progress, and our policy experts, are independent, and the findings and conclusions presented are those of American Progress alone. A full list of supporters is available here. American Progress would like to acknowledge the many generous supporters who make our work possible.
Authors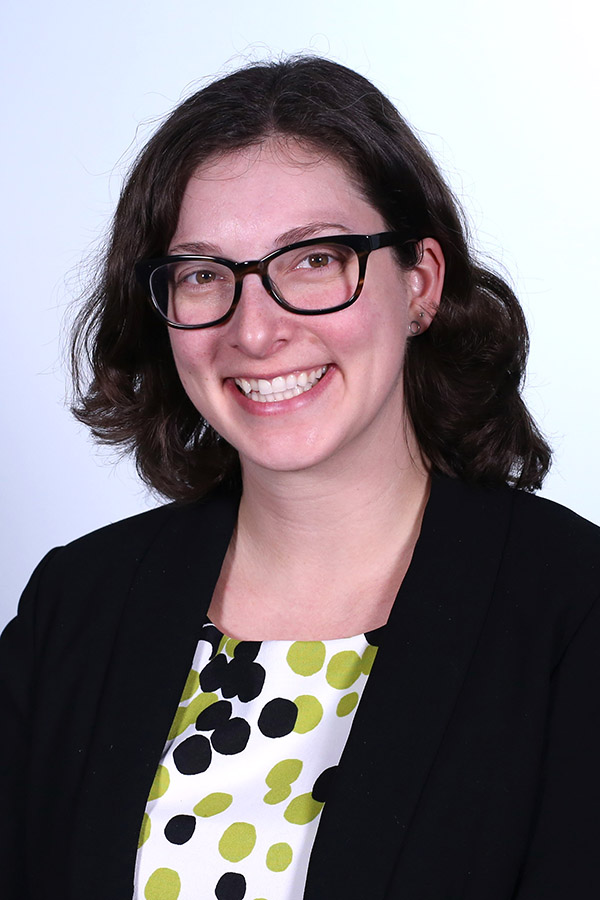 Mary Ellen Kustin
Director of Policy, Public Lands