Top 5 Worst Provisions in the House FY 2016 Transportation Appropriations Bill
Top 5 Worst Provisions in the House FY 2016 Transportation Appropriations Bill
The House transportation appropriations bill would roll back essential safety regulations and cut core infrastructure programs, harming America's competitiveness and mobility.
On Tuesday, June 9, 2015, the House of Representatives narrowly approved H.R. 2577, an appropriations bill that would provide funding for the U.S. departments of Transportation and Housing and Urban Development and related agencies for fiscal year 2016. The bill fails to provide sufficient investment in America's transportation infrastructure. Moreover, the measure includes funding cuts and policy provisions that would reduce transportation safety. Here are the five most harmful provisions in the House transportation appropriations bill.
1. Budget cut for Amtrak
Last month's tragic crash of an Amtrak passenger train north of Philadelphia—which caused 8 deaths and more than 200 injuries—serves as a stark reminder that Congress' funding and policy decisions have real-life consequences. Unfortunately, House Republicans have chosen to ignore this lesson, instead passing legislation that would slash Amtrak's funding by $260 million. Amtrak, which served 31.6 million passengers in 2013, is a vital part of the U.S. surface transportation system. Moreover, Amtrak facilities, equipment, and services—such as switching and dispatching—are essential to commuter rail agencies, which allow 840,000 commuters to reach their destinations every weekday. Razor-thin budgets often mean that Amtrak is forced to choose between making necessary repairs to legacy assets that provide daily service or long-term investments in safety and system expansion.
2. Restrictions on travel to Cuba
For more than 50 years, the United States has pursued a policy of economic embargo and political isolation in an attempt to spur democracy and the rule of law in Cuba. In response to the complete failure of this policy, the Obama administration has undertaken a series of diplomatic engagements to begin the process of normalizing relations with Cuba. Unfortunately, the House bill would restrict commercial flights and cruise ships from going to Cuba, as well as impose additional restrictions on educational, religious, and other permitted travel to Cuba.
3. Rollbacks to truck safety regulations
In July 2013, the Federal Motor Carrier Safety Administration, or FMCSA, issued a new rule to protect commercial vehicle drivers and the public from the dangers of fatigue due to excessive time spent behind the wheel. The 2013 rule requires drivers to take at least 34 hours off—including at least two periods between 1:00 a.m. and 5:00 a.m.—before restarting their work week, defined as 60 hours of work in 7 consecutive days or 70 hours in 8 consecutive days. The House bill would block the FMCSA from implementing this more stringent rest period standard for drivers for the second year in a row, effectively raising the cap on total hours driven over eight consecutive days from 70 to 82 hours. The House bill would also allow longer truck tractor-semitrailer-trailer combination vehicles and prohibit the U.S. Department of Transportation from requiring higher insurance coverage for commercial carriers.
4. Blocking California high-speed rail permitting
In 2008, California voters approved Proposition 1A, which authorized the state of California to issue bonds for the construction of a high-speed rail system that would link the state's major metropolitan regions. Yet House Republicans are determined to undermine the democratic process and thwart California's ability to move forward with this critical project. The House bill would bar the Surface Transportation Board—the federal regulatory authority responsible for issuing permits for new rail projects—from taking any action with respect to the California high-speed rail project. At a time when America is starved for infrastructure investments that will move the economy forward, the House bill would restrict California from implementing a voter-approved rail system.
5. Cuts to air traffic control maintenance
The Federal Aviation Administration, or FAA, controls and monitors one of the largest and most complex national airspaces in the world. Each day, the FAA successfully handles more than 65,000 flights. This translates to more than 740 million passengers per year, or approximately 2 million people per day. FAA-owned facilities are the backbone of the national airspace system. Unfortunately, the House bill would irresponsibly cut the facilities and equipment account, which supports the maintenance and replacement of crucial air navigation aids, by $100 million.
Conclusion
Taken together, the policy provisions and funding cuts in the House-approved appropriations bill represent harmful underinvestment in critical transportation assets and systems, as well as an attack on common-sense safety rules designed to safeguard workers and the traveling public. As it considers this bill, the Senate should reverse these funding cuts, as well as lift the restrictions on the actions of the Surface Transportation Board and the implementation of the Federal Motor Carrier Safety Administration rules governing commercial drivers. In the event that the Senate chooses to endorse these harmful provisions and funding levels, President Barack Obama has threatened to veto the bill. This is a sensible response to a bill that fails on so many fronts.
Kevin DeGood is the Director of Infrastructure Policy at the Center for American Progress.
The positions of American Progress, and our policy experts, are independent, and the findings and conclusions presented are those of American Progress alone. A full list of supporters is available here. American Progress would like to acknowledge the many generous supporters who make our work possible.
Authors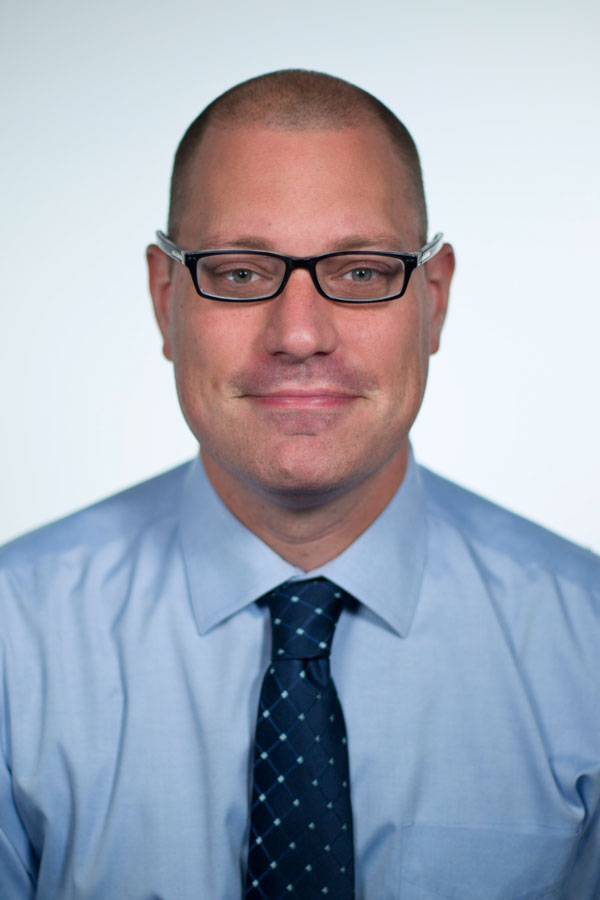 Director, Infrastructure Policy