Three Keys to the Cowed Arab Media
Three Keys to the Cowed Arab Media
This article originally appeared in THE DAILY STAR on May 17, 2005.
Recent events in the Middle East provide vivid and hopeful images of the potential for freedom's expansion – Lebanese youths calling for political reform on Beirut streets once front lines in a civil war; Iraqi voters at the polls defying terrorist threats; and Kuwaiti women and men demonstrating for women's full political rights.
While democracy advocates should welcome these signs of change, the results of Freedom House's latest annual Freedom of the Press survey, based on universal criteria, offer a sobering reminder that the Middle East has the worst press freedom conditions in the world.
Fully 96 percent of the region's people live in countries with media environments ranked "not free" in the survey. By contrast, only 10 percent of people in the Western Hemisphere – and no country in Western Europe – have a press that is "not free;" about half of the population in the rest of the world lives in countries without press freedom.
Three common problems plaguing press freedom in the Middle East underscore the daunting work ahead in forging genuine democracy and press freedom in the region:
The first problem is a weak judiciary. One common thread in most of the 16 "not free" countries in the region is the abuse of laws by governments unchecked by an independent judiciary to crush political dissent. In countries such as Egypt and Algeria, the government uses state emergency laws not solely for national security reasons, but to suppress legitimate criticism of government officials and policy. In several countries in the region, governments abuse anti-defamation and libel laws to institutionalize censorship.
In extreme cases like Libya and Iran, the penal code stipulates harsh prison sentences and in some cases the death penalty for violations of vague laws prohibiting publication of information that conflicts with "the country's social structures" (as in Libya) or is "contrary to Islamic principles or detrimental to public rights" (as in Iran).
Beyond these extreme cases, nearly every country in the region that lacks press freedom also lacks a judiciary that is fully independent with sufficient capacity and resources to independently arbitrate legal disputes involving press coverage. This combination – laws with vague provisions and a judiciary lacking power and independence – leaves the media vulnerable with few legal protections.
The second problem is volatile and repressive political environments. Ongoing conflicts, terrorism and physical attacks on journalists by state and nonstate actors remain a major threat to press freedom in the region. Iraq, which experienced important press freedom gains with a historic media boom following the collapse of Saddam Hussein's regime in 2003, saw much of those gains eroded last year by the ongoing conflict. The occupied Palestinian territories and the Palestinian Authority receive one of the lowest scores globally in large part because ongoing conflict in 2004 placed limits on media coverage of events.
In some cases, it is not just violence itself that hinders press freedom, it is government actions to limit press freedom in response to internal conflicts. For example, Yemen, which saw the biggest backslide in the region in its press freedom ranking in 2004, shut down newspapers and jailed a prominent editor for criticisms of the government's actions to suppress a rebellion in the northern region of Saada. In addition, many governments in the region, understanding the media's power in shaping politics, continue to stifle critical and independent voices, even in emerging media outlets.
The third problem is the absence of an economically viable media market. A much-overlooked restriction on press freedom is the media's lack of economic independence and sustainability. Virtually no media outlet in the region covers its own operating costs, including many of the prominent regional satellite television channels. Most media outlets are owned and controlled by governments or heavily dependent on subsidies from small groups of private owners or governments.
Though prospects for a truly competitive media market have increased slightly with the advent of private regional satellite channels and new measures by a handful of governments to license private media, the heavy concentration of media ownership in the Middle East runs the risk of continuing to skew news coverage.
As with politics today in the region, the state of press freedom in the Middle East is dynamic= In many countries there are signs that new media outlets like satellite television and the Internet are eroding tight state control over information and debates. As one man in Cairo told our researchers, "If you have satellite channels, you can know more about what is happening in your own country than you do from local channels."
The fundamental question is: Will countries in the region build on these new openings for press freedom, allow a diversity of voices to emerge, and make fundamental changes to their laws and institutions? Long after the images of democratic transitions and historic elections fade, the hard work of writing laws and regulations and reforming institutions begins.
The serious challenges to press freedom in the Middle East are a clear reminder of the long road that lies ahead for comprehensive political reform in the Middle East.
Jennifer Windsor is executive director of Freedom House, the oldest human rights organization in the United States. Brian Katulis is the Director of Democracy and Public Diplomacy at the Center for American Progress. They wrote this commentary for THE DAILY STAR.
The positions of American Progress, and our policy experts, are independent, and the findings and conclusions presented are those of American Progress alone. A full list of supporters is available here. American Progress would like to acknowledge the many generous supporters who make our work possible.
Authors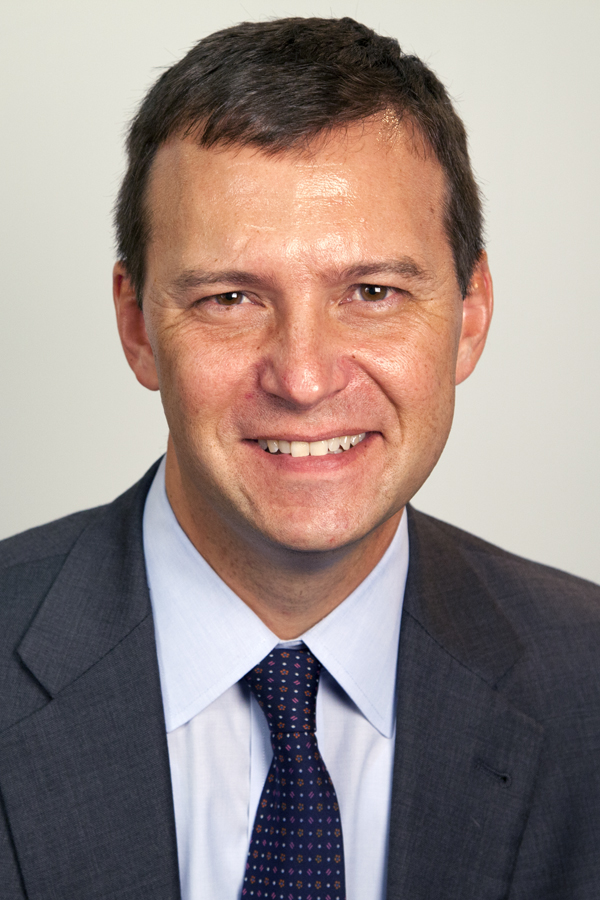 Senior Fellow