Whose News Is It, Anyway?
Whose News Is It, Anyway?
Business news is increasingly aimed at investors, not citizens, a problem the industry must address to provide high-quality coverage, write Eric Alterman and Danielle Ivory.
Part of a Series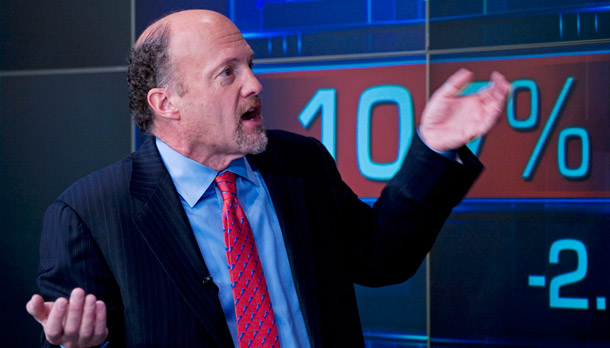 "At a time when business journalism is booming, not only did reporters nationwide miss the … story, journalists may have helped create the problem. Stories about … almost-mythical success helped fill the newshole created by a growing number of business magazines, expanding newspaper business pages, and cable news networks. During … [the] spiral downward, it became almost a sport among financial journalists to zing each other with quotes and headlines from old stories about the company…. How the hell did this happen?"
Sound familiar? It's from a 2002 American Journalism Review article called "The One that Got Away." It's about Enron.
And now, seven years later, thanks in large part to Jon Stewart (with the help of "Dora the Explorer" and Lauren and Heidi from "The Hills"), CNBC's endlessly mockable coverage of the run-up to the financial crisis has spurred yet another lively debate about the state of journalism and the questionable culpability of business journalists.
Columbia Journalism Review editor Dean Starkman asks the essential question: How could 9,000 business reporters blow it? He writes:
"There was a handful of heroes at the major publications who tried to get the word out. But the good, hard-hitting, arm's-length stories will have to be compared to what else was gushing out of the 30-inch business-news drainpipe—those Citigroup earnings stories, those edgy-yet-flattering profiles of Merrill Lynch's Stan O'Neal, Lehman Brothers' Dick Fuld, et al., the pieces noting how Countrywide Financial's Angelo Mozilo liked to dress well…. What was really the business-press message? It was certainly not that mortgage lenders and Wall Street had linked up to flood the market with defective products."
Starkman argues that business news was overly incremental, inward-looking, and personality-driven. It all appears so obvious in retrospect. Portfolio's Jesse Eisinger, explained, "stocks were the focus, when the problems were brewing in derivatives."
Marketwatch's Jon Friedman highlighted the business media's insider-y relationship with Wall Street. At a press conference announcing Bank of America's acquisition of Merrill Lynch, Friedman observed, "With all the carnage, you might expect to see a pinstripe lynch mob of sorts encounter the two chief executives. But the media were so polite and deferential to the two CEOs, they behaved as if the press conference were a victory lap for the financial services industry."
In a column by Howard Kurtz entitled, "Press May Own a Share in Financial Mess," CNBC's Charles Gasparino said the press collectively failed to see the economic crisis coming. "We all bear responsibility to a certain extent," he said. Now they tell us.
But in a piece aptly entitled "Unheeded Warnings," American Journalism Review's Chris Roush observes, "The problem isn't that the business media were dazzled by soaring real-estate prices and Wall Street profits and failed to see rot beneath the surface. Rather, it was that government regulators and the general public weren't paying attention."
The Washington Post's executive editor Marcus Brauchli, (formerly national editor at The Wall Street Journal) has defended the press, saying that, "The notion that the business press wasn't paying attention is wrong, and the assertion that we were asleep at the switch is wrong. We were attentive. We were aggressive. We were aware. We wrote abundantly. But it is very hard to get the public's attention for stories warning of complex financial risks in the middle of a roaring, populist bull market." Peter Coy, economics editor of BusinessWeek, seconded this idea. Speaking to NPR, he argued, "Maybe you didn't read what we wrote. But we were out there covering this stuff."
Dean Baker, co-director of the Center for Economic and Policy Research and business media critic at The American Prospect's "Beat the Press" blog, faulted this analysis. In an interview, he explained, "I think they excuse themselves by focusing on the financial aspects. To my mind, these were secondary. The main story was the housing bubble. This was of course supported by the nutty finance, but the bubble was easier to see and easier to explain. When you shift the focus to finance, you suddenly get an excuse by saying that it's all so complicated." Baker—who, incidentally, has been sounding the housing bubble alarm since 2002—is keeping an eye on current bungling of the crisis, asking "How could 9,000 business reporters still be blowing it?
Business editors might need to rethink their audience — that is, according to a thoughtful new report from the UK's POLIS asks a key question that many financial journalists appear unwilling to ask of themselves: "What is Financial Journalism For?" He wonders:
If journalists see themselves mainly or merely as serving the market or investors, they may be less effective in their watchdog role…. Ultimately, do journalists have a broader professional duty to ensure that corporate malpractice comes to light, or is their role merely to provide whatever their readers want? And are those readers basically to be addressed as real or potential investors or as citizens with a variety of views?
Starkman apparently shares a similar view:
Increasingly, business coverage has addressed its audience as investors rather than citizens, a subtle but powerful shift in perspective that has led to some curious choices. The Journal, for example, at times seemed to strain to find someone other than Wall Street to blame for the mortgage mess…. Forbes, meanwhile, in a misbegotten investigation last March of Martin Eakes, the head of the Center for Responsible Lending and one of the few heroes of the subprime mess, suggested Eakes had fought to ban abusive lending in order to help the tiny nonprofit credit union he runs. Seriously.
Baker also notes the media's intense focus on real-time stock market movements as an example of a symptom of this relationship between business editors and their readers. "It's one of the points that always drives me nuts as an economics reporter," he said. "Business reporting has virtually equated the movement with the stock market."
It's no accident, as Marxists used to say, that each episode of NPR's "Marketplace" either begins with a fizzed-up rendition of "We're in the Money" or a downtrodden "Stormy Weather." Market-up equals happy song; market-down equals sad song. Listeners, even at NPR, are deemed to be investors not citizens. This notion is what lies at the base of Rick Santelli's hysterical rant and of much of CNBC's coverage of the entire economy (and not just the apparently caffeine-addled Jim Cramer).
And while the business press likes to propagate this notion, indeed, rarely even examining it, it's not only ideologically conservative; it's also quite wrong on the merits. Six years ago I [Eric] wrote in What Liberal Media:
The deeply intensified demand for profit places renewed pressure on almost all media outlets to appeal to the wealthiest possible consumer base, which pretty much rules out the poor and the oppressed as the topics of investigative entrepreneurship…. To ignore the power of money at stake to determine the content of news in the decisions of these executives—given the role money seems to play in every other aspect of our society—is indefensibly childish and naïve. The two heads of AOL Time Warner, Gerald Levin and Steve Case, took home a combined $241 million in 2001. Michael Eisner of Disney pulled down nearly $73 million. Leave aside the fact that stocks of each of these companies performed miserably in the same years, something you will probably not find discussed much in the myriad media properties they control. Ask yourself if the men and women who earn numbers like these are really sending forth aggressive investigators of financial and political malfeasance, charged, as the saying goes, to "afflict the comfortable and comfort the afflicted"?
The more things change….
Eric Alterman is a Senior Fellow at the Center for American Progress and a Distinguished Professor of English at Brooklyn College, a Nation columnist, and a professor of journalism at the CUNY Graduate School of Journalism. His seventh book, Why We're Liberals: A Political Handbook for Post-Bush America, was recently published by Viking. He blogs, occasionally, at http://www.thenation.com/blogs/altercation Danielle Ivory is a reporter and producer for the American News Project. She lives in Washington, DC.
The positions of American Progress, and our policy experts, are independent, and the findings and conclusions presented are those of American Progress alone. A full list of supporters is available here. American Progress would like to acknowledge the many generous supporters who make our work possible.
Authors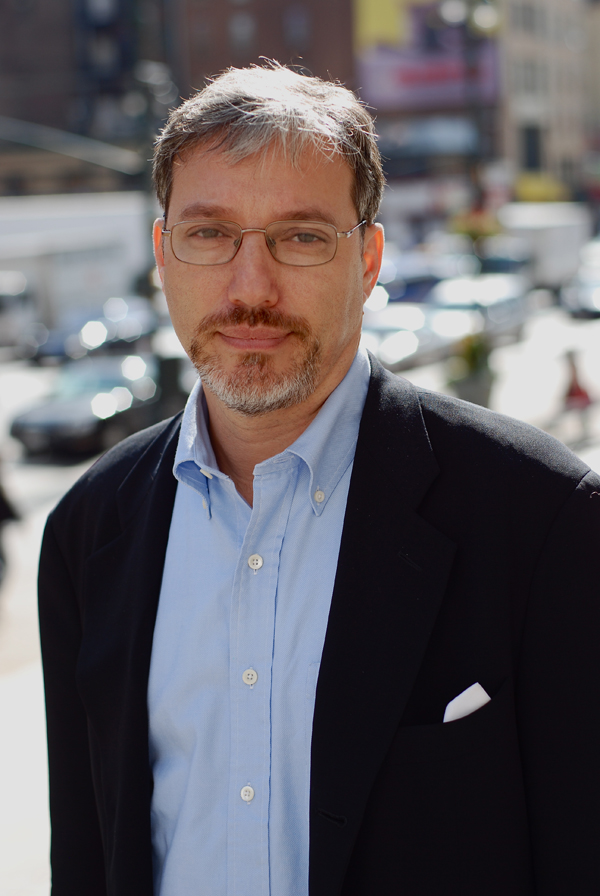 Eric Alterman
Senior Fellow
Explore The Series
Previous
The Other Meltdown: Conservatives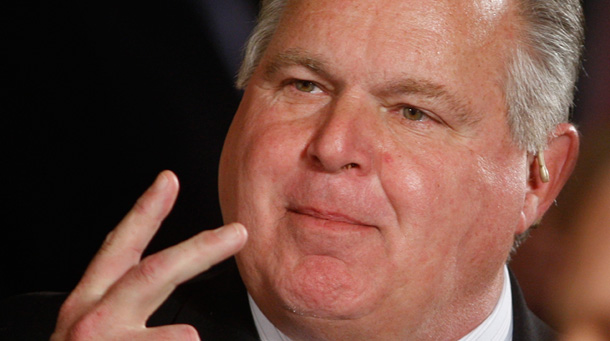 The Other Meltdown: Conservatives
Next
Remember Real Journalism