The U.S. Senate Fails to Reflect America's Diversity
The U.S. Senate Fails to Reflect America's Diversity
The U.S. Senate must do more to rid itself of its reputation as one of the world's whitest workplaces.
Part of a Series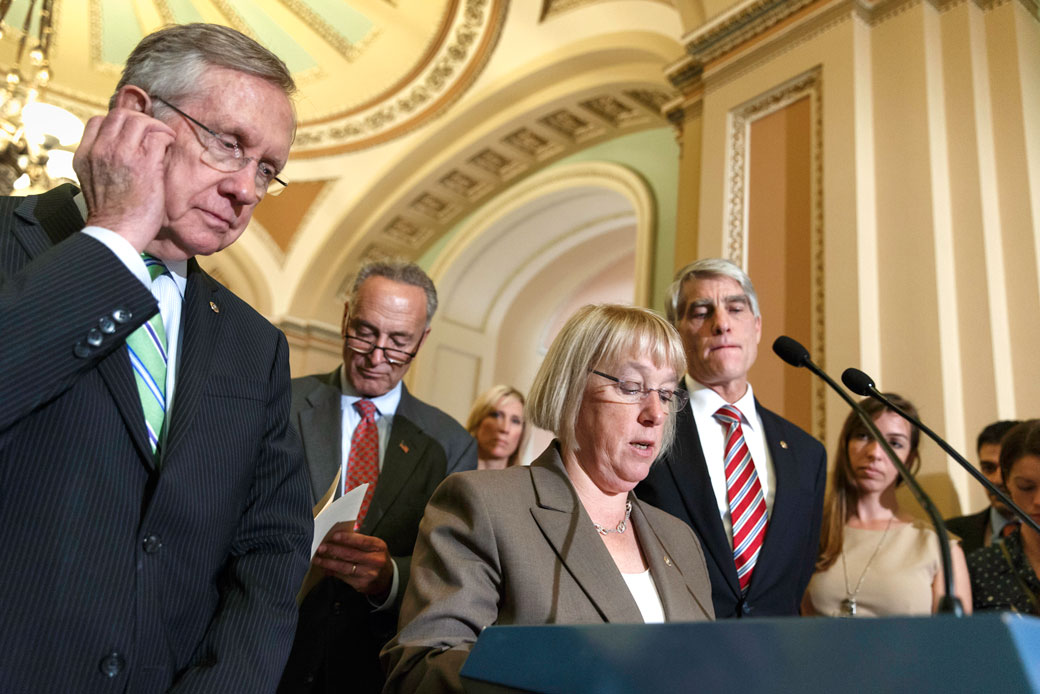 Anyone who has been paying attention knows that the U.S. Senate is a hyperpartisan institution. Even when career politicians seemingly agree on legislation—such as a recent, failed major criminal justice reform bill—Senate Democrats and Republicans find a way to screw it up. Around Washington, D.C.—and, especially, beyond—the two words commonly used to describe the Senate are gridlock and dysfunction.
But there is one noteworthy area in which both sides of the aisle are seemingly in lockstep agreement: Neither Democratic nor Republican senators have truly diverse staffs, and only a tiny handful have hired African Americans in key staff roles. Of the 100 senators in the current session, only one—South Carolina Sen. Tim Scott (R), who is black—has an African American chief of staff. No Democratic member has a black chief of staff and that includes New Jersey Sen. Cory Booker (D), who is the only black Democrat in the Senate.
Last year, the Joint Center for Political and Economic Studies, or JCPES—a Washington-based think tank that focuses on issues of diversity and multilateralism—issued a 31-page report, "Racial Diversity Among Top Senate Staff," which tallied the number of people of color working for senators. The report—written by James R. Jones, a doctoral student in sociology at Columbia University—found that only 7.1 percent of Senate staffers in senior positions were people of color. Specifically, Jones found that 24 of the 336 people in top jobs were people of color—12 Asian Americans, 7 Latinos, 3 African Americans, and 2 Native Americans.
By comparison, African Americans comprise 13 percent of the U.S. population but only 0.9 percent of top Senate staffers; Latinos comprise more than 16 percent of the population but only 2.1 percent of top Senate staffers. Responding to the JCPES study, The Atlantic labeled the U.S. Senate "one of the world's whitest workplaces."
Like a chronic and painful ailment, the overwhelming whiteness of staffers on Capitol Hill is an old, and frankly, disappointing story to those who care about representative democracy and inner workings of the federal government. In fact, the lack of diversity inside the most exclusive club in America recently drew the unexpected ire of those most affected—black legislative staffers—who took it upon themselves to conduct their own "census" from within its ranks.
Don Bell—president of the Senate Black Legislative Staff Caucus, or SBLSC—sent a letter last month to the Democratic and Republican leaders in the Senate asking them to do better at encouraging members to hire diverse staffs. In his letter to Senate Majority Leader Mitch McConnell (R-KY) and Senate Minority Leader Harry Reid (D-NV), Bell noted that SBLSC had never before conducted a count of black staffers and found its results "deeply concerning, but not shocking."
Repeated calls to both Sen. McConnell's and Sen. Reid's offices failed to get a comment on the SBLSC letter. In the mid-2000s, as then-senate majority leader Reid created a diversity initiative to encourage hiring people of color by Democratic offices. A spokesman for incoming Senate Minority Leader Charles Schumer (D-NY) told Roll Call that his boss remained committed to that diversity effort, which helps black and people of color get hired as Senate staffers but has done little to promote them beyond entry-level jobs.
But in a report attached to the letter to the Senate leaders, Bell called for more than what currently exists, suggesting the entire Senate create a permanent and nonpartisan diversity office to collect employee demographic data similar to those collected by private companies and reported publicly semiannually. The report also called for improving the hiring pipeline to top Senate jobs and expanding training and education resources to improve diversity in hiring.
Ensuring diversity among Senate staff is an important and necessary requirement to properly reflect every member's constituency back home. For example, as the JCPES study made clear, top Democratic Senate staff members are much less diverse than the Democratic voting base. To be sure, Senate staffers are the critical cogs in helping set policy in the entire legislative body. As New York Daily News columnist Shaun King wrote, the lack of diversity, especially in Democratic Senate offices, "is inexcusable and it has a devastating impact on the positions and priorities taken by senators themselves."
Whether anyone on Capitol Hill is listening remains unclear, but the SBLSC report deserves serious attention and an immediate response from Senate leadership. All too often, hiring managers say they can't find qualified black people and people of color to fill key positions. However, such claims would be exposed as a stubborn refusal to embrace diversity. Indeed, I know directly that the Center for American Progress' Leadership Institute is an excellent place for Senate hiring managers to look for highly capable and qualified staffers.
Bell told me in an email interview that the black staffers' goal was to illustrate that there exists a bipartisan problem regarding diversity and inclusiveness in the Senate. Bell said he's had positive conversations with Senate offices regarding his letter. "I remain hopeful that now is the moment where we will be able to find the will on both sides of the aisle to implement these critical recommendations," he wrote.
It's a new day in Washington and a new administration is about to blow into town. From all early indications, its agenda doesn't bode well for leadership on multiculturalism and diversity. But an antagonistic occupant in the White House may just be the tonic needed to push for changes at the other end of Pennsylvania Avenue. Now is the perfect time to double down on the demand for greater diversity—not less—in the halls of Congress.
Sam Fulwood III is a Senior Fellow at the Center for American Progress and Director of the CAP Leadership Institute. His work with the Center's Progress 2050 project examines the impact of policies on the nation when there will be no clear racial or ethnic majority by the year 2050.
The positions of American Progress, and our policy experts, are independent, and the findings and conclusions presented are those of American Progress alone. A full list of supporters is available here. American Progress would like to acknowledge the many generous supporters who make our work possible.
Authors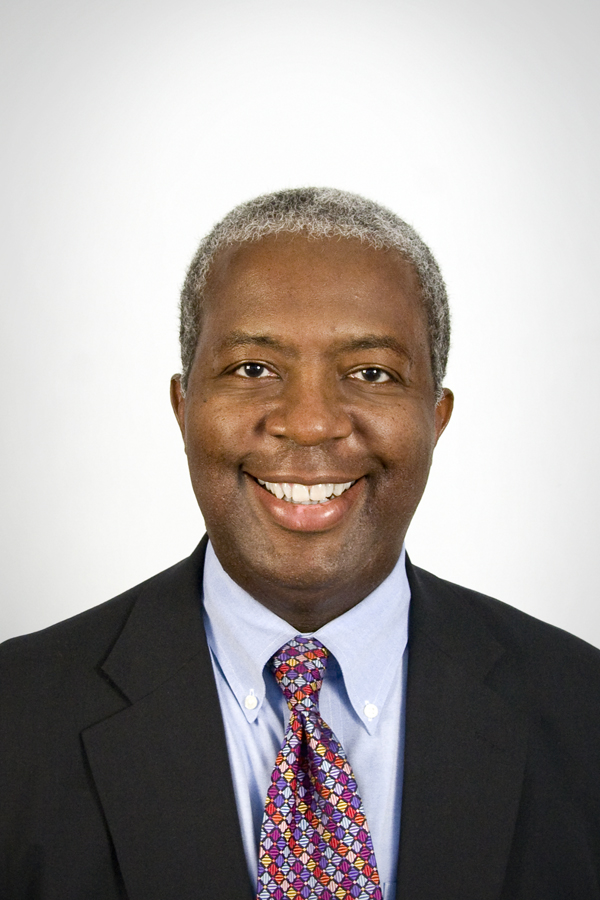 Senior Fellow
Explore The Series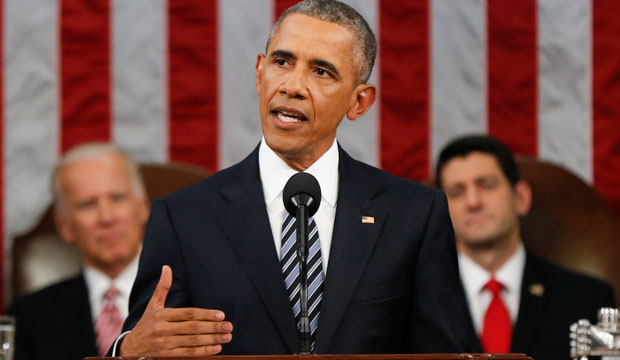 Previous
The Complex American Response to Castro's Death
The Complex American Response to Castro's Death
Next
Bending Toward Justice