The Top 5 Challenges Facing the New NOAA Administrator
The Top 5 Challenges Facing the New NOAA Administrator
As former astronaut Kathryn Sullivan takes over NOAA, she faces challenges worthy of a rocket scientist.
This article contains a correction.
Today, the Senate confirmed the appointment of Dr. Kathryn Sullivan to be the new administrator of the National Oceanic and Atmospheric Administration. She replaces Dr. Jane Lubchenco, who stepped down in February 2013. Sullivan's background—a Ph.D. in geology, a career as an astronaut that included more than three weeks in space, and service as an oceanographer in the U.S. Naval Reserve—is ideally suited to the challenge of leading the agency responsible for the management of America's oceans, fisheries, and the National Weather Service.
Yet despite her ample qualifications and obvious acumen, she may well look back and find that training for her space walk was easier than preparing to take the helm of NOAA. By any estimation, NOAA faces massive challenges, from the sequestration-worsened budget crunch crimping the entire federal government's ability to carry out its congressional mandates, to the global climate crisis, to fishery management dilemmas threatening one of the nation's oldest commercial industries.
In no particular order, here are five of the biggest issues facing the incoming NOAA administrator.
Rebalancing the NOAA portfolio
It's no surprise to anyone that federal agencies have felt the budget pinch in recent years. NOAA is no exception, though its financial circumstance may not be as dire as some other agencies'—at least on the surface. For 2013, NOAA's topline spending level held relatively steady from fiscal year 2012 at about $4.9 billion. But the distribution of its funding has created difficult circumstances for many of its traditional programs.
In FY 2010, the last year Congress passed an appropriations bill other than a continuing resolution, NOAA's spending was set at about $4.7 billion, with $3.4 billion going to its core functions of operations, research, and facility maintenance and $1.3 billion supporting procurement and acquisition (in layman's terms, this means "buying stuff"). More than 90 percent of that acquisition budget—$1.2 billion—was spent on upgrading NOAA's aging weather satellite systems. Fast forward to the 2013 spend plan, and the operations budget has declined to $3.1 billion, while the acquisitions budget has actually increased to $1.8 billion—$1.7 billion of which funded the purchase and construction of new satellite systems.
While there's no question that the government desperately needs to upgrade its weather satellite systems, we can't continue to take this funding away from core missions such as fishery and marine protected species management, ocean observation and monitoring, and pollution response.
Modernizing the National Weather Service
Of course, rebalancing the agency's priorities doesn't mean neglecting the critical upgrades and maintenance of services in the National Weather Service and the National Environmental Satellite, Data, and Information Service—the rather wordy name of NOAA's office in charge of its space observation operations. Extreme weather events are becoming increasingly frequent, destructive, and costly. In 2011 and 2012 alone, extreme weather events caused $188 billion in damages that disproportionally affected lower- and middle-income Americans.
NOAA has made great strides in hurricane prediction capabilities during the past two decades, particularly when it comes to predicting the path that the storms will follow. In addition to saving lives, these investments have led to real cost reductions. For example, improved landfall forecasting means smaller evacuation zones and evacuation costs roughly equal to $1 million per mile. Similar improvements in hurricane intensity forecasting and tornado predictions could pay similar dividends. In 2012 and 2013 alone, tornados killed 119 people in the South and Midwest, including two massive twisters that claimed 26 lives in Oklahoma on May 19–20. We can and must continue to improve our capacity to save lives and safeguard property.
Adapting to a changing ocean
Mounting evidence, including data sent back to Earth by NOAA's satellites, shows that oceans absorb much of the heat trapped by the thickening layer of carbon dioxide in our atmosphere. As oceans warm, currents shift from traditional pathways, and already detectable effects of climate change include stronger hurricanes, fisheries shifting to cooler waters, and accelerating sea-level rise.
In addition to rapid warming, our ocean's pH balance is changing. Seawater today is acidifying at a rate faster than anything the planet has seen in more than 300 million years. As James Barry of the Monterey Bay Aquarium Research Institute recently put it in a Seattle Times article, "[T]his change we're seeing is happening so fast it's almost instantaneous. I think it might be so important that we see large levels, high rates, of extinction."
Human-caused atmospheric carbon pollution driving the warming and acidification of the ocean provides perhaps the preeminent example of the fundamental link between our planet's sea and sky—an ecological reality that motivated the Stratton Commission to call for NOAA's creation in 1969. As these changes accelerate with increasing greenhouse gas emissions, and the economic, social, and geopolitical costs of climate change continue to mount, the need for integrated scientific research and observation will only increase as well. NOAA's role is more vital than ever to help us understand and adapt to the new climate reality.
Coordinating use of ocean space
In 2010, President Barack Obama issued an executive order establishing a National Ocean Policy. This action was the culmination of more than a decade of work, and implemented a key recommendation of the U.S. Commission on Ocean Policy established by President George W. Bush. President Obama's policy establishes a National Ocean Council, bringing together more than two dozen federal agencies that have some jurisdiction over marine and Great Lakes activities with the goal of streamlining and coordinating the management of our ocean resources.
Government efficiency is a hallmark of the Republican Party's political message, but rather than touting the National Ocean Policy for its gains in this regard, many conservatives have targeted it as a prime example of government regulatory overreach. They have repeatedly attached amendments to bills passing the House that block funding for activities related to the policy's implementation. These proposals actually put NOAA's budget at risk because many of the agency's day-to-day programs provide data used to support initiatives of the National Ocean Policy. Most recently, Rep. Bill Flores (R-TX) successfully tacked on an amendment to the Water Resources Reform and Development Act that would prevent the U.S. Army Corps of Engineers from participating on the National Ocean Council.
While the White House Council on Environmental Quality and the Office of Science and Technology Policy are designated as co-leaders* of the National Ocean Council, as the nation's primary ocean management agency, responsibility for implementing the programs that fall under the National Ocean Policy defaults primarily to NOAA. If the policy is to demonstrate its true potential, NOAA will have to play a primary role in ensuring this eminently sensible collaboration remains solvent.
Enhancing fisheries' profitability and sustainability
In 2006, Congress presented NOAA with a tremendous and non-negotiable challenge as part of the reauthorization of the Magnuson-Stevens Fishery Conservation and Management Act. It required the agency to effectively end overfishing in America by setting science-based annual catch limits in all domestic fisheries by 2011. Under Lubchenco's direction, the agency achieved this ambitious goal. Nevertheless, serious challenges remain to ensure the future health of our fishing industry and the fish populations that sustain it.
While 32 fish stocks have been officially rebuilt since 2000, according to the most recent Status of Stocks report, 41 remain in an overfished state, meaning our best science suggests that their total population remains below the target level. Environmentalists, fishermen, and regulators are largely in agreement that the best way to alleviate these concerns is to improve the science used to establish these limits. But science doesn't come cheap, so in the absence of a sudden budgetary windfall, Sullivan will have to find creative new ways to protect both the health of fish stocks and fishermen's businesses.
One potential win-win solution is to allow a higher degree of co-management in fisheries, giving fishermen a larger role in data collection and increasing collaboration with scientists. This allows fishermen's knowledge to enhance data collection and gives scientists the chance to explain the rigors of the scientific process to fishermen. The result is more time on the water for fishermen, and better relationships between two groups that have traditionally been at odds.
Conclusion
Dr. Sullivan faces enormous challenges as she assumes control of an agency tasked with tracking the complex phenomena of the atmosphere and with managing America's ocean spaces—which cover an area larger than the country's entire landmass. Let's hope the unique perspective she gained observing our planet from the distant reaches of outer space will provide her the vision to rise to the occasion.
Michael Conathan is the Director of Ocean Policy at the Center for American Progress. Shiva Polefka is a Research Associate for the Ocean Policy program at the Center.
*Correction, April 22, 2014: This article has been updated to clarify the leadership of the National Ocean Council. The White House Council on Environmental Quality and the Office of Science and Technology Policy are the body's co-leaders.
The positions of American Progress, and our policy experts, are independent, and the findings and conclusions presented are those of American Progress alone. A full list of supporters is available here. American Progress would like to acknowledge the many generous supporters who make our work possible.
Authors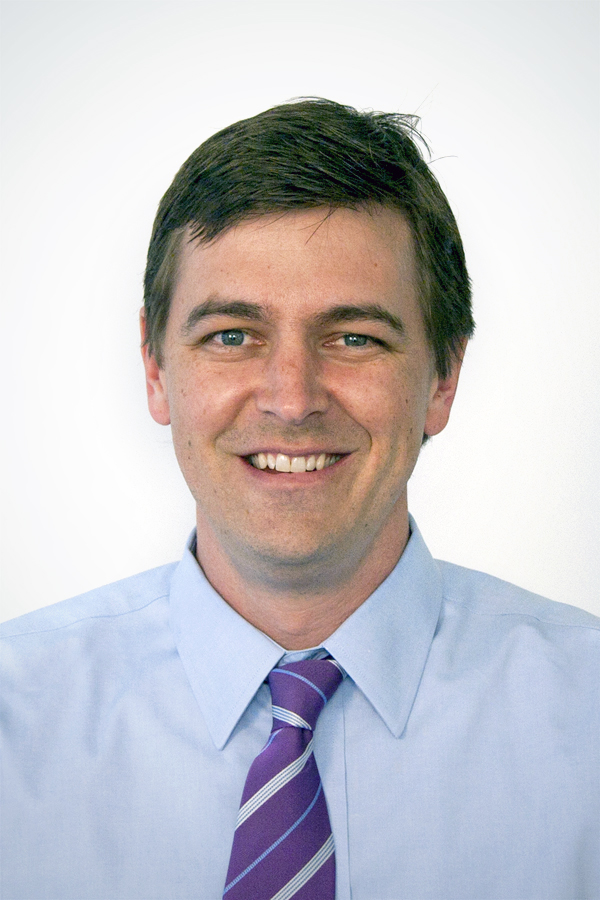 Michael Conathan
Director, Ocean Policy Shiva Polefka
Associate Director, Ocean Policy