The Top 10 Things You Should Know About Ohio's Demographic Changes and Immigration Politics
The Top 10 Things You Should Know About Ohio's Demographic Changes and Immigration Politics
A Look at the State's Emerging Communities of Color in Advance of the Republican Primary
Vanessa Cárdenas and Angela Maria Kelley examine how Ohio's growing communities of color and immigrants are impacting the state's economy and electorate in advance of the March 6 primary.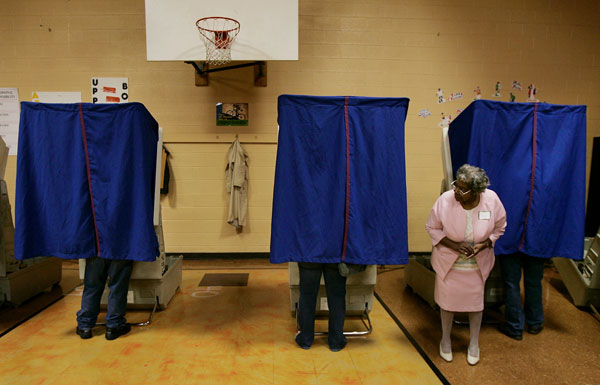 See also: The Top 10 Things You Should Know About Virginia's Demographic Changes and Immigration Politics by Vanessa Cárdenas and Angela Maria Kelley
Ohio experienced slow population growth over the past decade, with a growth rate of 1.6 percent from 2000 to 2010—far below the nationwide average of 9.7 percent. Yet this minimal growth rate concealed striking demographic changes. While Ohio's white population has declined since 2000, Hispanic and African American populations in the state increased.
In preparation for Tuesday's Republican primary, see the facts below about how Ohio's emerging communities of color significantly impact the state's electoral landscape, and the economic obstacles they face.
1. Latinos and African Americans propel Ohio's population growth. From 2000 to 2010 the percent of Hispanics in the state increased by 1.2 percent to a total of 355,000 residents, and the percent of African Americans in the state grew by 0.7 percent. During these years, the percent of non-Hispanic white residents in the state declined by 2.9 percent. Hispanics accounted for an astonishing 55.9 percent of the state's total growth from 2000 to 2009.
2. People of color now make up a substantial portion of Ohio's population. In 2010 close to 20 percent of the state's population was nonwhite. In that year 12.2 percent of the state's population was African American, 3.1 percent was Hispanic or Latino, 2.1 percent was of mixed race, and 1.7 percent was Asian American.
3. One-quarter of Ohio's children are nonwhite, meaning that these demographic shifts will become even more apparent as time goes on. In 2008, 23.2 percent of all children in the state were nonwhite. By 2010 nonwhite children were 25.7 percent of Ohio's children.
4. In 2008 the support of Ohio's nonwhite voters helped then-Sen. Barack Obama (D-IL) to narrowly defeat Arizona Sen. John McCain (R). Though only 46 percent of Ohio's white voters cast their ballots for Sen. Obama in 2008, an overwhelming 97 percent of African American voters supported the future president. Nonwhite voters brought Sen. Obama a victory in the state's tight race, where he beat Sen. McCain by just four votes.
5. In such a competitive swing state, every vote counts. According to the Pew Research Center, there are 140,000 eligible Hispanic voters in Ohio—the 18th-largest Hispanic eligible-voter population nationally. In 2010 there were 897,000 eligible African American voters and 55,000 eligible Asian American voters in Ohio.
6. Anti-immigrant bills are emerging in the state. In 2011 Butler County Sheriff Richard K. Jones, State Sen. Tim Grendell, and State Rep. Courtney Combs fought to place an Arizona-style anti-immigrant law on the ballot. Though support for the law polled at 45 percent while opposition polled at 35 percent, the law failed to meet the requirements needed to be placed on the ballot.
7. On the other hand, one city in Ohio is actively recruiting Latino immigrants. Dayton, Ohio, which has been struck by decades of economic decline, started the "Welcome Dayton" campaign in 2011 that encourages immigrants to come and feel like a part of the community while they help pull the city out of its economic malaise by growing small business and building up neighborhoods that have been ignored for years.
8. Ohio's restrictive voting law creates new hurdles for voters, threatening to reduce already low voting levels among individuals of color. The omnibus elections law passed in 2011 makes voter registration more difficult by eliminating Ohio's weeklong period of same-day voter registration, reducing the state's in-person early voting period by two-thirds to 11 days from 35 days, and forbidding county election boards from sending out absentee ballots or return-paid absentee ballot applications. In 2010 only 43.4 percent of adult African American citizens, 29.3 percent of adult Hispanic citizens, and 38.5 percent of adult Asian American citizens voted in the 2010 election, compared to 45.9 percent of whites.
9. Individuals of color in Ohio—particularly Hispanics and African Americans—face extreme economic hardship. In 2010 the median income levels of Hispanics and African Americans in Ohio were substantially lower than those of Asian Americans and non-Hispanic whites. The median income of African Americans in that year was $27,172, and the median income of Hispanics was $33,178. These levels are less than 70 percent of the median income in that year for non-Hispanic whites—$48,334—and slightly more than 50 percent of the median income of Asian Americans—$62,426. In 2007, a year when 11.9 percent of Ohio's population was black, only 5.8 percent of firms in Ohio were black-owned.
10. African Americans and Hispanics in Ohio are hit hard by unemployment. While Asian Americans in Ohio had an unemployment rate of only 4.1 percent in 2010—lower even than the 6.5 percent unemployment rate of whites—the Hispanic unemployment rate in that year was 9.2 percent. Unemployment rates for African Americans and individuals of mixed race were nearly twice as high as those of non-Hispanic whites in that year, at 12.7 percent and 12.2 percent respectively.
Vanessa Cárdenas is the Director for Progress 2050 and Angela Maria Kelley is Vice President for Immigration Policy and Advocacy at the Center for American Progress.
See also:
The positions of American Progress, and our policy experts, are independent, and the findings and conclusions presented are those of American Progress alone. A full list of supporters is available here. American Progress would like to acknowledge the many generous supporters who make our work possible.
Authors Vanessa Cárdenas
Vice President, Progress 2050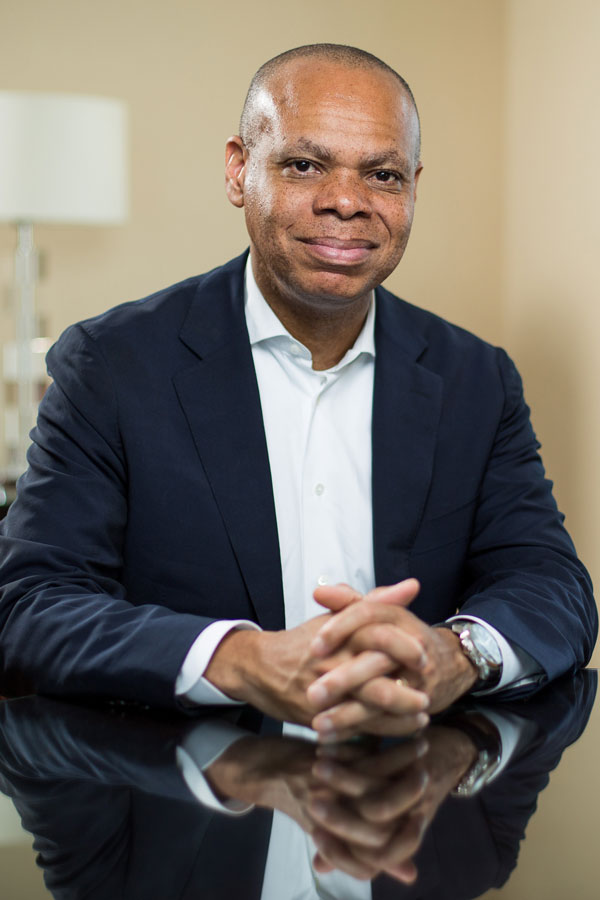 Angela Maria Kelley
Executive Director, Center for American Progress Action Fund; Senior Vice President, Center for American Progress