The Persistence of Educational Inequality
The Persistence of Educational Inequality
Newly Released Data Confirms Our Nation Needs Educational Funding Reform
Raegen Miller and Cynthia Brown highlight a new Department of Education report that shows how U.S. school districts are unevenly distributing their state and local funds, shortchanging schools that serve low-income students.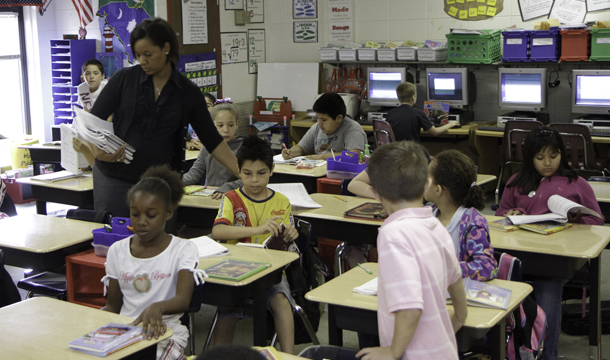 See also: Video: Tipping the Scales
This article is cross-posted at Education Nation.
The U.S. Department of Education yesterday released a damning new report documenting that school districts across our country are unevenly distributing their state and local funds, shortchanging schools that serve low-income students. The report reveals for the first time the extent of inequity in our nation's per-pupil expenditures from state and local sources among the schools within a school district.
The report details that 36 percent of elementary schools have expenditures that are at least 10 percent above or below the district average for such schools. The figure for high schools is 42 percent, and for middle schools, 30 percent. And tellingly, schools in high-poverty communities tend to be the ones whose expenditures fall below average. Eighty-two percent of Title I districts—those school districts that receive federal funding to provide extra resources for the neediest students—had at least one Title I school with lower state and local per-pupil expenditures than the average of non-Title I schools at the same grade level in that district.
This new evidence from the 2008-09 school year puts the spotlight on a fiscal requirement of districts receiving Title I funds authorized under the Elementary and Secondary Education Act, more familiarly known as the No Child Left Behind Act. These federal grants, which amount to $14.5 billion in the current fiscal year, are meant to enhance the educational experience of students living in concentrated poverty. The so-called comparability requirement in that law holds that the district's Title I recipient and nonrecipient schools receive reasonably similar resources from state and local sources so that the Title I funds are indeed supplementary—meaning they enhance funding for Title I schools, not supplant less state and local funding for those schools.
But the comparability requirement has a loophole. Districts can ignore that portion of teachers' compensation that is tied to experience. Since experience is a chief driver of compensation, it's possible for districts to comply with the comparability requirement even if their experienced teachers tend to migrate to the district's low-poverty schools—a commonly observed pattern.
Recent analyses link this pattern to school-level expenditures. A report commissioned by the Center for American Progress and the American Enterprise Institute, for example, finds troubling patterns of inequity among Florida's traditional public schools. This research reinforces findings from prior Center research exploiting school expenditures available in California's School Accountability Report Cards.
The Department of Education report goes further, pulling back the curtain to look at nearly all districts receiving Title I funds. The effort is possible because of a specific reporting requirement attached to the extra $13 billion in Title I funds under the American Recovery and Reinvestment Act of 2009, namely that school districts receiving these funds file a school-by-school listing of per-pupil educational expenditures from state and local sources.
Nobody should be terribly surprised that the Recovery Act-inspired data also show that, on a national level, the school serving a higher proportion of low-income students tends to have a lower expenditure of nonfederal funds. Put another way, nearly one in five districts would be out of compliance with even the weakest of several hypothetical revisions to the Title I comparability requirement.
Digging into comparability-challenged districts underscores the inequity condoned under the current, flawed requirement. In Chicago, for example, Title I schools with expenditures below the average of non-Title I schools had an average school poverty rate of 89 percent, as opposed to 45 percent in non-Title I schools. Yet despite having nearly twice the poverty rate, these low-spending Title I schools in Chicago had average per-pupil expenditures that were 13 percent below the average for non-Title I schools.
There is little wonder that the National Education Association supports closing the comparability loophole. Advocates for low-income children should make use of the new data to conduct additional analyses that expose misguided state and local education spending policies.
Moreover, the Office of Civil Rights's biennial survey, which took a page from the Recovery Act requirement, will include school-level expenditure data from the 2009-10 school year for some 7,000 districts when it is published. Combined with the Recovery Act data from the prior year, researches will have unprecedented opportunity to shed light on fine-grained patterns of inequity in U.S. education spending.
The Department of Education should be commended for its initial efforts in this area, and for highlighting the policy relevance of these new data. It has clearly embraced the new era of responsibility. And patterns emerging from the analysis of this new expenditure data will surely call on local and state education officials to do the same.
Raegen Miller is Associate Director for Education Research at the Center for American Progress. Cynthia G. Brown is Vice President for Education Policy at the Center.
This article is cross-posted at Education Nation.
See also:
The positions of American Progress, and our policy experts, are independent, and the findings and conclusions presented are those of American Progress alone. A full list of supporters is available here. American Progress would like to acknowledge the many generous supporters who make our work possible.
Authors Raegen Miller
Associate Director, Education Policy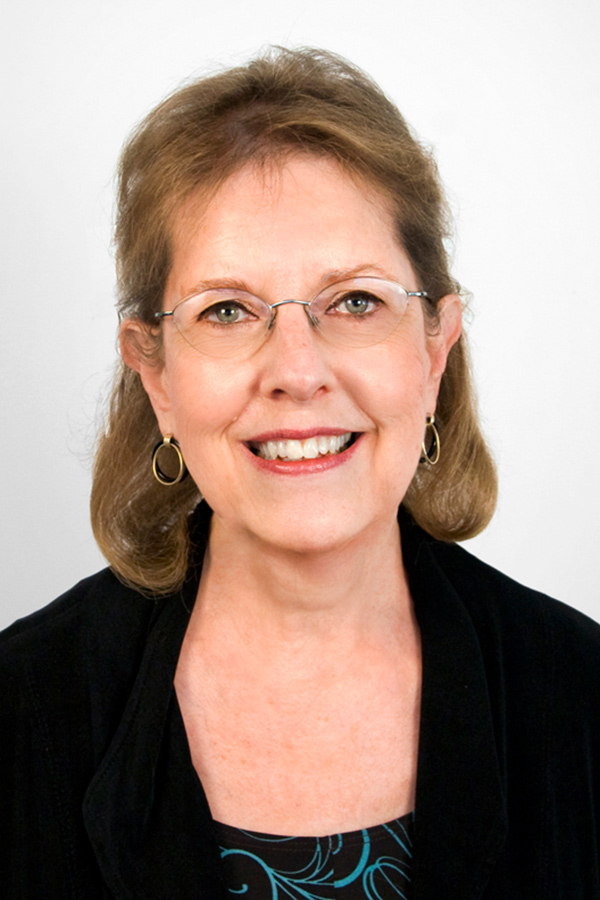 Cynthia G. Brown
Senior Fellow