The Ongoing Battle to Protect the Precious Right to Vote
The Ongoing Battle to Protect the Precious Right to Vote
Americans are sick and tired of being sick and tired of waiting on Congress to act and ensure the right to vote for all.
The story of the civil rights movement sometimes overlooks the individual stories that collectively helped to ensure the right to vote. The story of Fannie Lou Hamer, who was jailed, physically abused, and degraded all because she wanted to register to vote. The story of now-Rep. John Lewis (D-GA), who was beaten nearly to death on the Edmund Pettus Bridge as he marched across Alabama to ensure full access to voting rights. These stories of suffering, pain, indignity, and perseverance—along with countless others of poll taxes, lynchings, beatings, and degrading interactions—paved the way to the Voting Rights Act. The story of the Voting Rights Act should not be relegated to the pages of children's history books but instead lifted up as a legacy of triumph that should be protected and maintained.
Today, Americans find ourselves at a moment in history when we are again in danger of overlooking the individual cost of losing access to the ballot. It is too easy to gloss over the issue, to make it a partisan fight, and in the process, to forget that each experience is its own very personal story. Just as importantly, this retreat from full access to voting rights is a story of the nation's collective failing.
One of the greatest achievements of the civil rights movement, the Voting Rights Act of 1965 sought to ensure that all Americans, no matter their race or ethnicity, could access the voting booth. One of the most impactful sections of the Voting Rights Act was Section 5. Under this section, jurisdictions that engaged in discriminatory practices could not unilaterally make changes to voting policies or procedures. Instead, they had to seek permission from the U.S. Department of Justice or a federal court before moving forward with any plan, commonly referred to as preclearance.
As a result, states and localities stopped putting in place barriers such as poll taxes, literacy tests, and other creatively devious methods to disenfranchise certain voters. As of June 2013, 45 percent of voting age African Americans, 36 percent of voting age Latinos, and 23 percent of voting age Asians lived in jurisdictions covered by Section 5, according to the Lawyers' Committee for Civil Rights Under Law. For many communities of color, living in a covered jurisdiction meant greater access and opportunity to participate in American democracy.
But in June 2013, that reality dramatically shifted. Despite Section 5's success, the U.S. Supreme Court gutted this critical provision of the law in Shelby County v. Holder. Instead of relying on Section 5 to stop voter suppression, voters now have to file a lawsuit after discriminatory voting changes go into effect. Today, some five months before the first presidential election in 50 years without the protections of Section 5 in place, state and local authorities have made and are making changes to voting policies and practices freed from the necessity of U.S. Department of Justice or federal court approval.
Throughout the nation, state legislatures have made efforts to pass laws that have the potential to significantly reduce eligible voters' ability to cast ballots at the polls. Seventeen states will have new restrictions on voting or voter registration in place for this year's election. Reducing early voting, ending same-day registration, and implementing ID requirements are a few examples of how voting has been constrained. While these tactics do not explicitly restrict voting rights for anyone based on race or ethnicity, studies have shown that these laws and rules present significant obstacles to voters of color, the elderly, and low-income voters.
Recent reports have outlined the impact of the Shelby decision on voters of color. On the heels of the Supreme Court ruling, North Carolina implemented a wide-ranging voter suppression law in conjunction with closing multiple polling place locations in black neighborhoods. The North Carolina legislation had a significant impact on voters of color by creating a new ID requirement, toughening rules for counting provisional ballots, and removing access to early and same-day registration. According to the NAACP Legal Defense Fund's recent report "Democracy Diminished," the closure of one-third of the early voting sites within the state mostly affected African American voters by making it harder for them to reach the polls. Conversely, most of the locations that served North Carolina's white voters remained unaffected.
The problem is not limited to the South. The largest county in Arizona, Maricopa County, reduced the number of polling places by 70 percent, resulting in voters waiting up to five hours to vote. The 2013 implementation of the Texas photo ID law could potentially affect 600,000 registered voters and 1 million eligible voters. Policy changes such as voter ID, closure of polling places, and shorter windows of time to register and vote have a disproportionate impact on voters of color. States that have implemented new voting restrictions make up 70 percent of the electoral votes needed to win the presidency.
As the country increasingly becomes more diverse, Congress should ensure that all Americans are protected against any measures that may restrict or discourage the exercise of one's constitutional right to vote. As states and local governments continue to put in place policies that negatively affect voters, especially voters of color, the need for additional federal protection and oversight is clear. The Voting Rights Advancement Act, introduced last summer, would enact new protections in states that have engaged in discriminatory practices and require transparency in voting changes.
At a time when politics defines our policy, protecting the right to vote—one of the most fundamental pillars of American democracy—should not be treated as political theater. During the civil rights era, people of all races and genders came together after decades of disenfranchisement and mustered the will to fight for equality, culminating in landmark legislation such as the Voting Rights Act of 1965. As Americans, we must hold true to the words of President Lyndon B. Johnson in his speech before Congress:
We cannot, we must not, refuse to protect the right of every American to vote in every election that he may desire to participate in. And we ought not and we cannot and we must not wait another 8 months before we get a bill. We have already waited a hundred years and more, and the time for waiting is gone.
Congress, the time for waiting is indeed gone. It is time to restore the Voting Rights Act to protect all Americans' right to vote—it is essential to our success as a democracy.
Danyelle Solomon is the Director of Progress 2050 at the Center for American Progress. Michele Jawando is the Vice President of Legal Progress at the Center.
The positions of American Progress, and our policy experts, are independent, and the findings and conclusions presented are those of American Progress alone. A full list of supporters is available here. American Progress would like to acknowledge the many generous supporters who make our work possible.
Authors Danyelle Solomon
Vice President, Race and Ethnicity Policy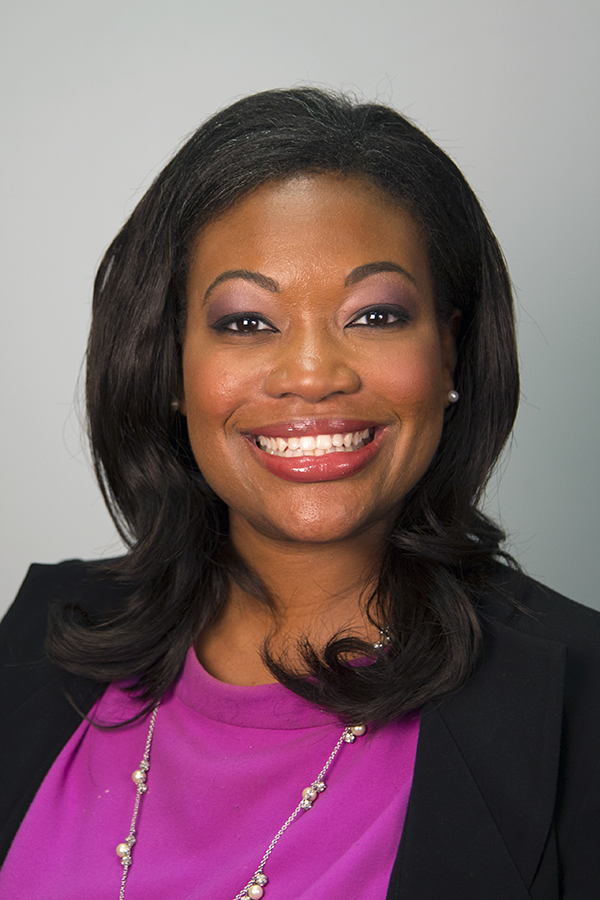 Michele L. Jawando
Vice President