The Need for a Reflective Judiciary Demands a Return to Normal Order
The Need for a Reflective Judiciary Demands a Return to Normal Order
Fifty-two federal judicial nominees are currently waiting for Senate action, underscoring congressional gridlock and the need to put people before politics.
Edward Stanton III, the highly respected African American U.S. attorney for the Western District of Tennessee, has been waiting for more than a year for the U.S. Senate to vote to confirm him as a federal judge. Despite his stellar record and bipartisan support, it is looking less and less likely that the Senate will confirm him before the year is out. Unfortunately, Stanton's story has become the norm rather than an exception.
The president nominates judicial candidates with the advice and consent of senators. The U.S. Senate Committee on the Judiciary—chaired by Sen. Chuck Grassley (R-IA) and comprising senators from both parties—is responsible for reviewing nominees' credentials, making evaluations of their records, and then voting on their nominations before sending nominees forward for full consideration before the Senate. This process used to work more smoothly, with just a few months being the average wait time between nomination and confirmation. That is no longer the case, with confirmations now regularly taking more than a year.
To have a fully functioning judicial system, courts need judges. And for courts to maintain their legitimacy with the public, judges must reflect the populations they serve. As much as judges strive for fairness, judges' backgrounds can affect their decisions and the public's acceptance of their decisions. A 2014 Rasmussen Reports poll found that 84 percent of black voters and 56 percent of other voters of color consider the justice system to be unfair to black and Hispanic Americans. Without more equal representation on the bench, that number will just continue to grow.
Upon entering office, President Barack Obama made it a priority to put forth judges who would reflect the democracy they serve. "I think there are some particular groups that historically have been underrepresented—like Latinos and Asian-Americans—that represent a larger and larger portion of the population," President Obama told The New Yorker in 2014. "For them to be able to see folks in robes that look like them is going to be important." Over the course of his presidency, he has nominated the most diverse judicial bench in American history.
Today, there are 52 federal judicial nominees pending before the Senate. Thirty nominees are waiting for committee action, and 22 are waiting for full Senate consideration. Of President Obama's current nominees, half are women, 17 percent are African American, 8 percent are Asian American, and 8 percent are Hispanic. President Obama has also added a significant amount of professional diversity to the bench, such as traditionally underrepresented public interest lawyers and public defenders.
The role of the chairman of the Senate Judiciary Committee is to make the process run smoothly and move nominees through the process in a timely fashion for the American people. Chairman Grassley previously said he would shut down the judicial confirmation process prior to departing for summer recess. The Senate departed for its summer recess yesterday. Despite the need for fully functioning courts that are staffed with judges to serve the American people, the speed of the judicial confirmation process has slowed to an all-time low. This Congress is on pace to confirm fewer federal judges to the bench than any other Congress in more than half a century. As a result, the number of vacancies has jumped from 43 to 83 since January 1, 2015, and the number of judicial emergencies has more than doubled in that same time period. This has created the largest backlog of civil cases in American history—undermining our judiciary—not to mention the longest U.S. Supreme Court vacancy in modern times, which now stands at 120 days and counting.
The current pace stands in contradiction to statements regarding nominations made in July 2008, when Democrats controlled the judicial confirmation process under President George W. Bush. At the time, Sen. Grassley stated: "The Senate has never stopped confirming judicial nominees during the last few months of a president's term." In the past five presidential election years, the Senate confirmed an average of 18 judicial nominees between June and November.
In 2008, Sen. Patrick Leahy (D-VT), then chairman of the Senate Judiciary Committee, held hearings and votes for federal judicial nominees, and the full U.S. Senate voted to confirm 10 of President Bush's judicial nominees in as late as September of that year.
Perhaps the most disappointing aspect of all this partisan gridlock is the degree to which it undermines the fundamental values of the judiciary. Americans expect the judicial process to be shielded from political gamesmanship, yet it now appears that nominations have also fallen victim to partisan gridlock. There are 22 nominees currently waiting for full Senate consideration. Twenty-one of those nominees were voted out of the Senate Judiciary Committee with unanimous support.
Edward Stanton III's nomination highlights the nonsensicality of the current situation. If confirmed, Stanton would be one of just two judges of color in the Western District of Tennessee, a jurisdiction where more than 60 percent of the population is made up of people of color. Stanton was nominated on May 21, 2015, with the support of Sens. Lamar Alexander (R-TN) and Bob Corker (R-TN). His confirmation hearing occurred last September, and his nomination received unanimous support.
Stanton previously worked as an attorney both in the private sector and as a public servant. As the former president of the National Bar Association, he has a proven record of service to the public and to his profession. Stanton is exactly the kind of judicial candidate that should be on the bench—yet his nomination continues to be stalled.
Majority Leader Mitch McConnell (R-KY) has the ability to bring any nominee to the floor for a vote. Stanton, along with the other 21 nominees waiting for full Senate confirmation, has been waiting months to receive an up or down vote. The remaining 30 nominees are waiting for Sen. Grassley to do his job. It is time for our Senate leaders to put people before politics and ensure that our justice system is functioning. There is not a moment to waste.
Danyelle Solomon is the Director of Progress 2050 at the Center for American Progress. Michele L. Jawando is the Vice President for Legal Progress at the Center.
The positions of American Progress, and our policy experts, are independent, and the findings and conclusions presented are those of American Progress alone. A full list of supporters is available here. American Progress would like to acknowledge the many generous supporters who make our work possible.
Authors Danyelle Solomon
Former Vice President, Race and Ethnicity Policy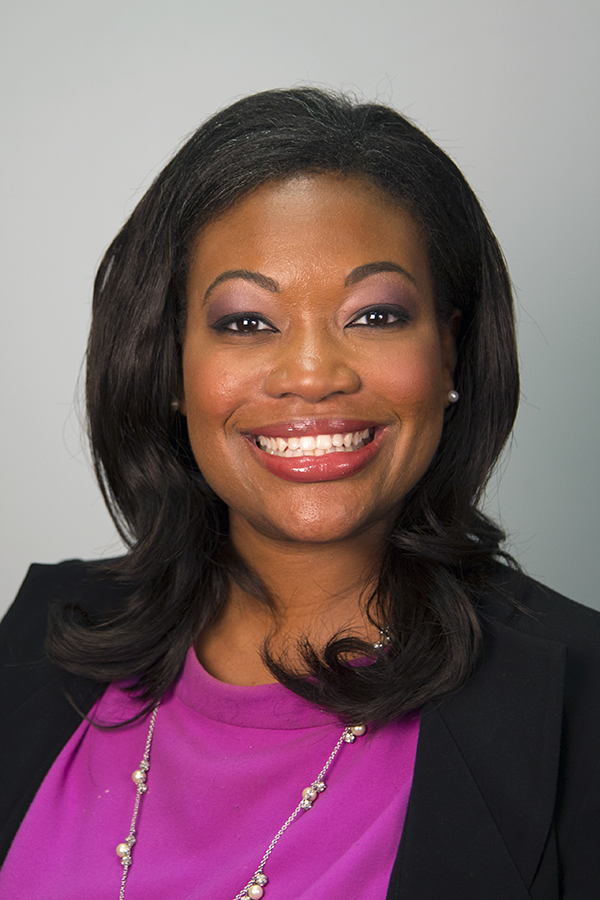 Michele L. Jawando
Vice President