A Tale of Two Recoveries
How Federal Policies Make It Harder for Communities of Color and Low-Income Families to Return Home
Houston's economy may be poised for a quick recovery from Harvey, but Trump administration policies make it harder for communities of color and low-income families to return home.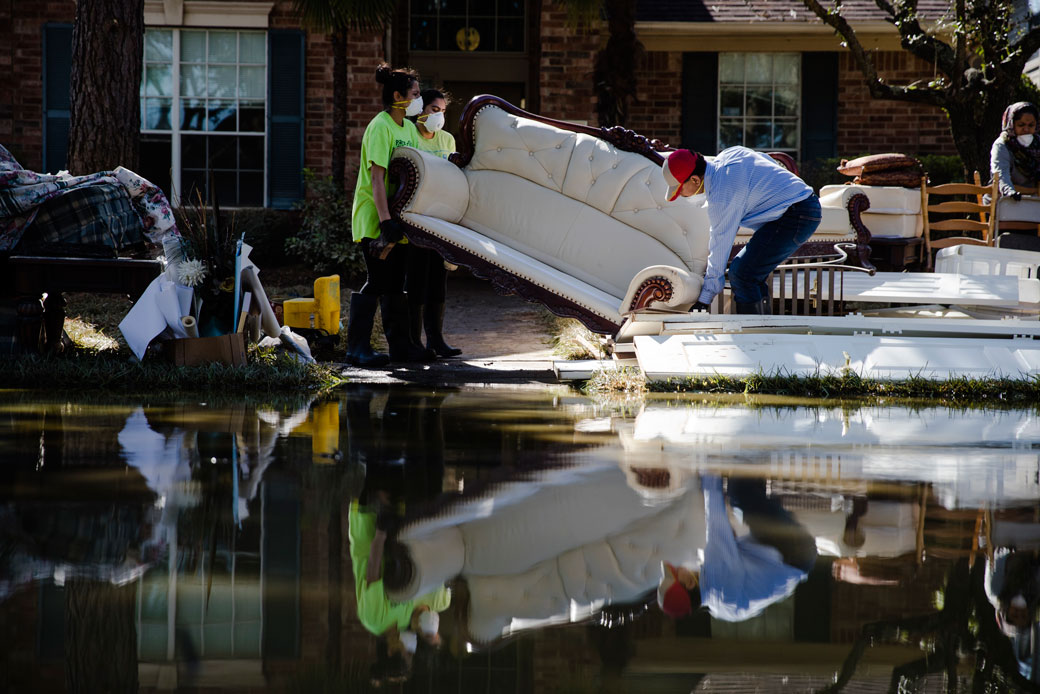 Hurricane Harvey is estimated to have caused a total of $180 billion in damages to Texas homes, businesses, and the general economy—making it the most expensive extreme weather event in American history. The record-shattering amount of rain deluged a global powerhouse of refineries and other petrochemical plants in the fourth-largest city in the country. Despite this damage, the regional economy is expected to recover faster than New Orleans did after Hurricane Katrina. This difference is in part because Houston's predominant petrochemical industry can rebound quickly after extreme weather events, whereas New Orleans struggled to revive the once booming tourist industry on which it depends. Additionally, many Houston residents have financial resources that can help them recover from damage to housing, health impacts, and potential job losses associated with the storm. The median Houston household income is $5,812 higher than the median Texas household income and $5,690 greater than the U.S. median household income.
Although reports about Houston's post-Harvey economy may look promising, the picture is hardly rosy for the city's communities of color and residents who live paycheck-to-paycheck. While Houston's median income may be higher than average, the city has some of the worst wage inequality in the United States. Furthermore, the nearly 85 percent of Houston area homeowners who lacked flood insurance will face expensive efforts to restore and rebuild housing. As these families find themselves struggling to get back on their feet, and prevent damage from future storms, they will rely on programs that the Trump administration wishes to cut or eliminate entirely.
Immediately following a disaster, the Federal Emergency Management Administration (FEMA) helps survivors of all income levels receive temporary housing, though more permanent housing may be harder for low-income families and people of color. After Harvey, FEMA placed more than 53,000 Texans in hotel rooms, and offers an ability to extend housing based on application and need. However, there are reports of FEMA relocating people hundreds of miles away, which makes commuting to work more difficult. Fortunately, the FEMA Individual Assistance Program provides up to $33,000 per applicant for temporary housing and other needs including clothing, moving expenses, and health care costs not covered by insurance. This and other FEMA programs offer help for people who suddenly find themselves without a home or basic necessities.
Many of the most supportive FEMA programs, however, are only available to people who can produce the required documentation. Undocumented individuals or people who may have lost documents in the storm can only receive immediate shelter and food aid from FEMA. This leaves an estimated 575,000 undocumented Houstonians without resources for long-term recovery. Although the governor announced that the shelters would not check identification, some undocumented residents and Deferred Action for Childhood Arrivals (DACA) participants may have avoided shelters for fear of being deported. These residents got some relief when a Texas law banning the establishment of sanctuary cities was temporarily blocked. However, undocumented recipients of and those eligible for DACA status are now once again in the crosshairs. The Texas state attorney general threatened to sue the Trump administration if it did not roll back DACA; the administration bent to this pressure on Tuesday, when Attorney General Jeff Sessions announced the end the program. The end of DACA will likely increase the distrust between undocumented residents and city, state, and federal officials and potentially harm the welfare of immigrant communities that survived Harvey's wrath.
Even for residents with proper documentation, the road to recovery is riddled with administrative and practical housing obstacles. This is especially true for low-income people and families of color. Some homeowners will be able to live in their homes while they are being renovated, and can apply for up to $200,000 in loans through the Small Business Administration (SBA) for renovation after they have spent their FEMA Individual Assistance Program funds. The City of Houston can apply for funds through the Department of Housing and Urban Development's community-development block grants for disaster recovery to help fund low- and moderate-income communities, such as rebuilding community centers, infrastructure, and public and private affordable housing. However, eligibility for recovery funds for private homes is adjudicated on a case-by-case basis and may be dependent on clear ownership of the property. For low-income and African American communities in intergenerational housing, conflicts over clear property title are common. This is because property is commonly passed through family members without legally listing them as new owners, or unpaid taxes from previous family members put home ownership in limbo or jeopardy.
Houston area renters also face challenges. According to the Houston Apartment Association, as many as 100,000 rental apartments owned by members of the association have some storm damage. Rental housing prices, which had been "remarkably affordable" before Harvey, are expected to rise with a surge in demand and a decreased supply. FEMA can assist applicants with rent for up to 18 months, and renters can apply for SBA disaster loans of up to $40,000 to replace personal property. Still, finding rental housing may be difficult for people living paycheck-to-paycheck. Renters who must find immediate funds for a new security deposit and rental housing while simultaneously being required under Texas law to pay rent for an apartment damaged by flooding.
Even with aid, it could take years for affordable housing to return to Houston. When Hurricane Ike destroyed nearly 70 percent of the structures on Galveston Island, Texas, in 2008, that included more than 500 low-income public housing units. Nearly five years later, only 40 public housing units had been rebuilt. Low-income housing was also slow to return to New Orleans after Hurricane Katrina. Before the storm devastated New Orleans in 2005, the city had 5,146 households in public housing; eight years later, the city had less than half that number of public housing units. With this track record, families seeking affordable housing may have to leave the Houston area entirely.
Despite some challenges that face low-income households and families of color, FEMA, SBA, the Department of Housing and Urban Development, and other agencies can be a lifeline for families struggling to regain their footing after a disaster. Yet the Trump administration budget would pull the cord on the very measures helping to predict storms, prepare cities, and put people out of harms' way.
As part of his proposed budget, Trump cut $967 million to the Army Corps of Engineers, an agency that builds infrastructure to prevent flooding; $767 million cut to FEMA; a $190 cut to the National Flood Insurance Program; and a $986 million cut to the National Oceanic and Atmospheric Administration, the agency that monitors our climate and weather patterns, including a $62 million cut to the National Weather Service and a $139 million cut to the Office of Oceanic and Atmospheric Research, the agency's main ocean, weather and climate research office.
Trump also proposed cuts to programs that provide aid to people stranded by extreme weather. His budget calls for the elimination of the National Domestic Preparedness Consortium, which has trained nearly 2 million people to be first responders since 1998, and the Emergency Food and Shelter Program, which allows FEMA to grant funding to organizations like the American Red Cross and United Way in order to help set up shelters, provide food and water to evacuees, and transition people to permanent homes after disasters.
Yet even Trump could not ignore the damage wrought by Harvey. He is poised to sign a nearly $8 billion aid package for FEMA and SBA to provide short-term assistance for the hundreds of thousands of people applying for aid. However, Trump's silence on the importance of funding programs to prevent the worst effects of extreme weather and help low-income communities and communities of color prepare for storms and recover from the aftermath speaks volumes. While Houston's refineries get back on their feet, marginalized communities in Houston will struggle to regain their footing, and their homes, for a long time.
Danielle Baussan is the director of climate preparedness at American Progress. Miranda Peterson is a research associate for Energy and Environment Policy at the Center for American Progress.
The positions of American Progress, and our policy experts, are independent, and the findings and conclusions presented are those of American Progress alone. A full list of supporters is available here. American Progress would like to acknowledge the many generous supporters who make our work possible.
Authors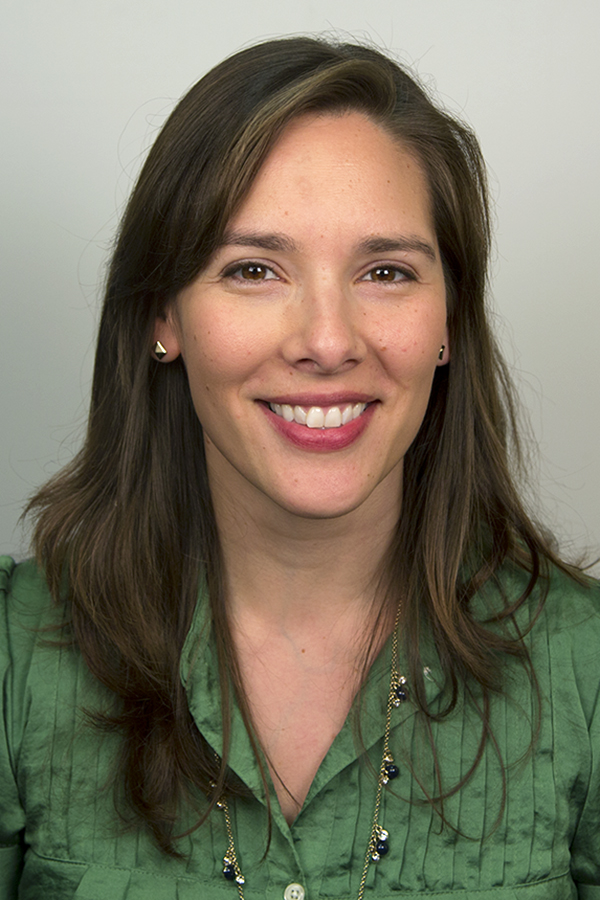 Danielle Baussan
Director of Climate Preparedness Miranda Peterson
Research Associate