Stepping Away from Racism
Stepping Away from Racism
Purging prejudice from the pews will move America closer toward a long overdue racial reconciliation.
Part of a Series
During a 1960 televised interview on NBC's "Meet the Press," the Rev. Martin Luther King Jr. decried, "One of the shameful tragedies [is] that 11 o'clock on Sunday morning is one of the most segregated hours, if not the most segregated hours, in Christian America."
Much in American life has changed in the more than half century since King argued that no Christian church could follow the teachings of Jesus Christ and remain segregated. Legal segregation of public facilities and transportation systems are no longer enshrined in law. Yet the intimacy and privacy of worship remains, for the most part, racially separate.
Michael Emerson, a Rice University sociologist, recently reported that U.S. churches are 10 times more segregated than the neighborhoods they inhabit and 20 times more segregated than nearby public schools. Another study, to which Emerson contributed, found that all major Christian traditions—Catholic, mainline Protestant, and Evangelical—are hypersegregated. Put another way, the nation's churches don't look like America.
But that's changing, albeit slowly and unevenly. Scott Thumma, who tracks the racial composition of U.S. churches as a professor of sociology of religion at Hartford Seminary, noted in a 2013 Huffington Post article the trend toward increasingly multicultural congregations over the past decade. Basing his findings on a 2010 survey of more than 11,000 congregations, Thumma observed that nearly 14 percent of congregations are considered multicultural—defined as at least 20 percent of the members coming from racial groups different from the congregation's majority race. That percentage is up from 1998, when Thumma observed that 7.5 percent of all congregations were multiracial.
Recent media reports have noticed a spiritual change in the pews, as well. For example, the Associated Press recently drew attention to a pair of Macon, Georgia, congregations—both named First Baptist Church, one black and one white—that "sit almost back-to-back, separated by a small park, in a hilltop historic district overlooking downtown." About 170 years ago, the churches were one, slave owners and slaves, but they split apart as the nation moved toward the Civil War. Now, according to the AP story, the black and white pastors are seeking to make their congregations one again.
A similar story unfolded in Jacksonville, Florida, where the predominately black Shiloh Metropolitan Baptist Church agreed to take over the financially struggling and predominately white Ridgewood Baptist Church in nearby Orange Park. "We're hoping we'll be a witness of racial reconciliation in our city and beyond and that we can come together beyond the things that divide us and work together to make the community better," Shiloh Pastor H.B. Charles Jr. told The Huffington Post in a recent phone interview.
But perhaps the most amazing and faith-filled story that I've noticed came during a local television broadcast in Concord, North Carolina, where Trinity United Church of Christ hosts weekly Racists Anonymous group meetings. Not merely content with welcoming all races into the pews, Pastor Nathan King, who is white, told a reporter that "racism permeates our society," and he felt that the best way to deal with the problem was allow parishioners "to become aware of the racism that exists in ourselves and to eliminate the racism that lives in ourselves."
The idea for the Racists Anonymous sessions originated with the Rev. Ron Buford, pastor of the Sunnyvale United Church of Christ in Sunnyvale, California, who told me during a phone interview earlier this week that he was divinely inspired to replicate the model of Alcoholics Anonymous, better known as AA, for racial healing. Buford said that he hadn't attended AA meetings but that he studied how the weekly sessions were similar to his Christian teachings.
"As I studied and prayed over this, it became clear that AA is basic Christianity," he told me. "Both require you to do three basic things: you must confess your sins, you must turn your life over to a higher power, and you must walk in a new direction. That's what these meetings are asking people to do: to recognize that we're all racists—how could anyone live in this nation and not be—but that we are trying to be aware of it and not act on it."
Full disclosure: I've known Buford since 2002, when we met on a plane and immediately became friends. He takes his faith as seriously as anyone I've ever known. Indeed, our first conversation during that fateful plane trip was about how he came up with the idea to spread the gospel of the United Church of Christ with the catch phrase "God is still speaking."
The Racists Anonymous campaign is Buford's latest effort to put his Christian faith into action. Since coming up with the idea and approaching the denominational leaders, he's developed a toolkit for member churches to start sessions, such as the ones in North Carolina. Buford said that about 32 churches in 16 states have requested the toolkit, and he's aware of about four or five churches that have Racists Anonymous meetings.
The meetings aren't intended to shame or blame anyone, Buford said. Rather, the idea is for church to be a place where people work out their individual issues and are supported by others who wish to fellowship with them on their faith walk. "Racial reconciliation is critical to building the kingdom of Jesus Christ," he told me.
Most would agree that Racists Anonymous is a laudable notion but with one notable stumbling block: People resent being told that they're racist and will turn away from anyone who accuses them of it.
"What I'd like to do is redefine racism," Buford said. "I'd like to lower the bar for the definition to have people understand that racism is anything that causes us to treat someone differently because of their race. All of us do it and all of us must be aware of the racism within ourselves if we want to eliminate it from our society."
Sam Fulwood III is a Senior Fellow at the Center for American Progress. His work with the Center's Progress 2050 examines the impact of policies on the nation when there will be no clear racial or ethnic majority by the year 2050.
The positions of American Progress, and our policy experts, are independent, and the findings and conclusions presented are those of American Progress alone. A full list of supporters is available here. American Progress would like to acknowledge the many generous supporters who make our work possible.
Authors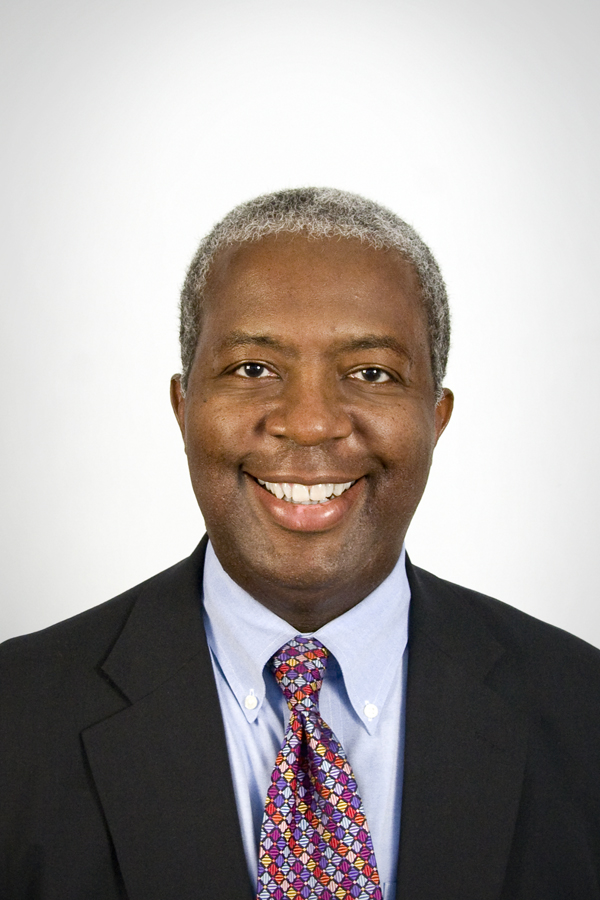 Senior Fellow
Explore The Series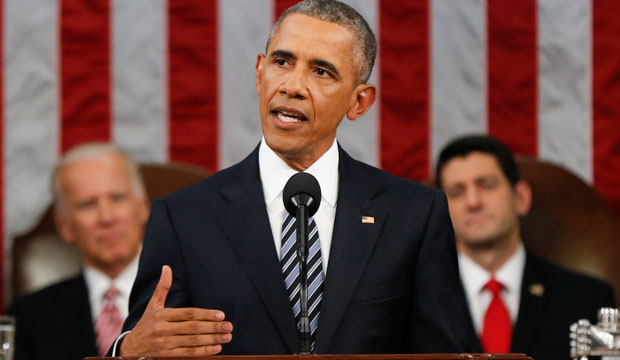 Previous
Why Black Women's Equal Pay Day Matters
Why Black Women's Equal Pay Day Matters
Next
Football Fever and Patriotic Fervor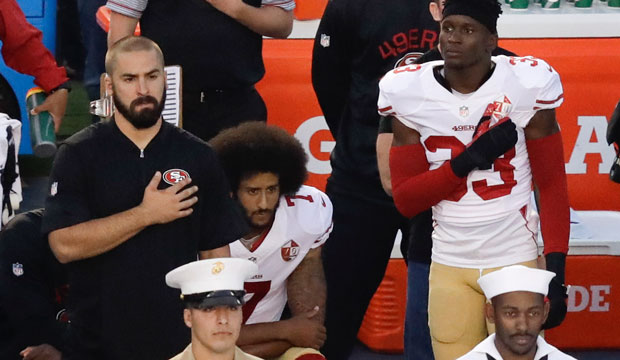 Football Fever and Patriotic Fervor